Save Time, Deposit or Bank Your Week Online
Our new website makes it easier for you to use your week. Book real time reservations, exchange your week, and even deposit time for future years' use. Click LOGIN to start!
Not sure how to book your week? Here's a quick overview on how to book your week online.
1. Click PAYMENT & ACCOUNTS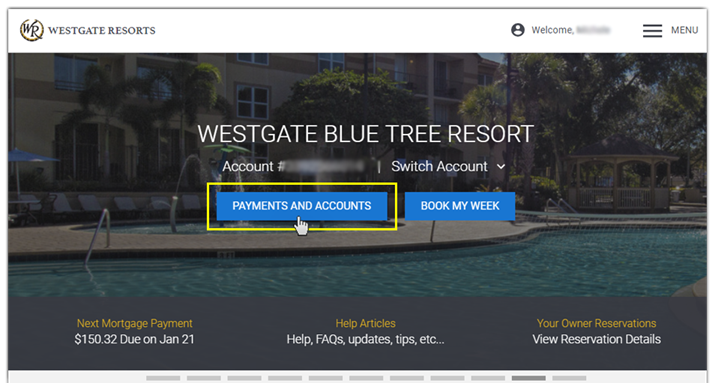 2. Click the Usage tab

3. View Available Usage and click DEPOSIT OR BANK
4. Select Usage
5. Click DEPOSIT USAGE to deposit your week with Westgate or scroll down and click BANK USAGE to bank with the Exchange Company of your choice.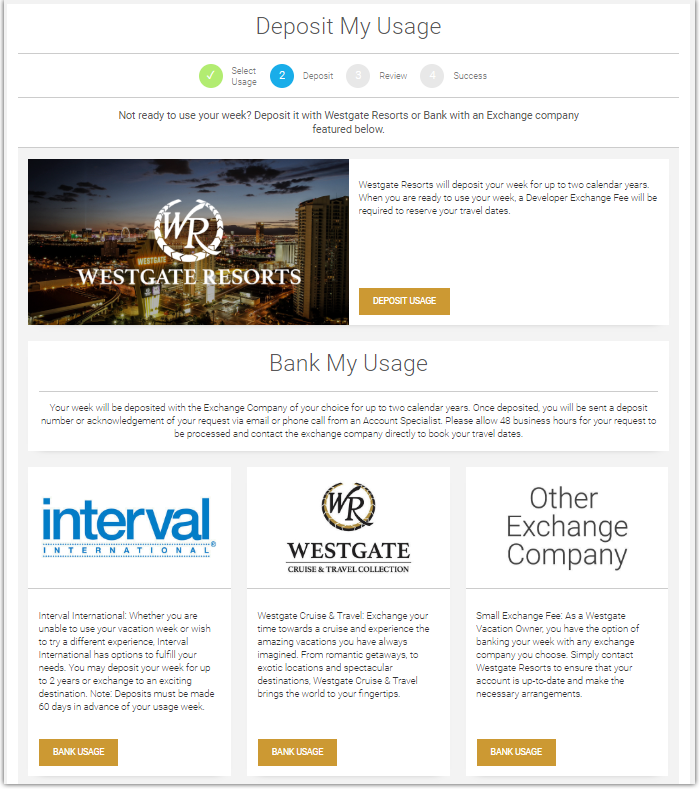 Review your selection and continue along as directed for Success!