10 of the Best Free Christmas Events in Orlando
10 Of The Best Free Christmas Events In Orlando
Who's ready for a holly, jolly holiday season?! This was a year unlike any other in recent history. So much of how we live day to day has changed, but the joy and excitement we feel for the Christmas season remains the same! With major Orlando holiday events, like Mickey's Very Merry Christmas Party at Walt Disney World, being put on hold this year as large crowds are discouraged, local organizations are getting creative with how they can carry on with the city's favorite Christmas traditions. From socially distanced concerts in the park to immersive drive-thru experiences, there are still plenty of options for those looking to get their fix of holiday fun.
To help spread some joy, check out 10 of the Best Free Christmas Events in Orlando this year - or steal some fun holiday vacation ideas from our 51 Things to Do in Orlando Florida article in our Travel Blog!
1 | Disney Springs Christmas Tree Trail | An instant holiday classic in the Orlando area since its debut in 2015, the Trail of Trees is an elaborately decorated collection of Christmas trees set up at Disney Springs for your viewing pleasure! Each tree is thoughtfully decorated according to its own theme, typically a beloved Disney ride or movie, which in past years has included Toy Story, Alice in Wonderland, Star Wars, Tangled, and many more. This year expect to see a grand total of seven brand new trees amongst a classic line-up including fan favorites Frozen, Dumbo, and The Haunted Mansion! Make it a family affair and watch your loved one's eyes light up as they spot the tree adorned with décor from their favorite Disney classic. And don't forget to inspect each tree for some hidden Mickey's! The Trail of Trees runs from November 5 – December 30, 2021.
HOLIDAY TIPS | Focus on what is important. With so many items on your "to do" list during the Holidays, don't be afraid to say no or scrap something if it is just too much.
2 | Night of a Million Lights at Give Kids the World Village | Starting Friday, November 12th take a stroll through the Give Kids the World Village and awe at the dazzling lights. This year, you'll have the opportunity to witness a 360-degree dancing light show encompassing 21 fully programmed buildings covered in lights and set to music. In addition to all this, you'll be able to view Santa's elaborate Florida vacation home, try delicious holiday treats, and browse through the holiday marketplace! Come out and support this amazing foundation and enjoy the sights.
HOLIDAY TIPS | Don't go too overboard spending on gifts, create a budget and stick with it, so you're not stuck paying for the Holiday all year long.
3 | Eola Wonderland Christmas Tree Show | There's nothing quite like a brisk, winter stroll through the park around Christmastime. While the air here is a bit warmer than it is up north and there won't be any snow, Lake Eola does a great job of creating some holiday magic right in downtown Orlando. After a tree lighting celebration on December 6th, you can catch the tree show, with music synchronized with the lights at the Lake Eola Foundation, each night in the park starting at 5:45 pm and running each hour until 9:45 pm.
HOLIDAY TIPS | Give your Mom a hug, if you can't, give her a call on the phone and tell her how much you appreciate her. This might seem obvious during the Holidays, but a simple reminder always helps.
4 | Memories of Christmas in the Park |A Winter Park holiday tradition is back for its 43rd year. Memories of Christmas in the Park will be once again donning its lights and leave you in awe. As you walk through the park, you'll be treated to the sounds of the Bach Festival Choir. The main stage will also feature a 10-minute video loop of memories of past Christmas events. Start your evening with a meal at one of the many fantastic eateries that line Park Avenue – most offer outdoor seating for a night that will surely put you in the holiday mood. Memories of Christmas in the Park is happening Thursday, December 2nd from 6:00-8:30pm.
HOLIDAY TIPS | Give your Mom a hug, if you can't, give her a call on the phone and tell her how much you appreciate her. This might seem obvious during the Holidays, but a simple reminder always helps.
5 | Mount Dora Christmas | Mount Dora is synonymous amongst the locals as THE place to be during the holidays. Starting on November 19th, the historic lakeside town of Mount Dora will be transformed into a winter wonderland. The streets become dazzling from the millions of lights shining, and the occasional snowfall. But it gets better from here; during the entire month of December, you can catch free events ranging from parades, all the way to a performance of the classic Nutcracker. My personal favorite part of all this is the One Flight Up coffee shop that serves delicious lattes, on the balcony as you soak up the season.
HOLIDAY TIPS | Don't drink too much! It can be easy to overindulge in the Holiday "Spirit," so try your best not to - it'll work out better for everyone.
6 | The Lights on Jeater Bend | Holiday cheer at your own pace, on your own time. Venture out to the Town of Celebration to visit the spectacular lights and Christmas decorations of 11 private homes on Jeater Bend Drive. This annual production features synchronized lights and music among the homes, as well as inflatables and projections. For best viewing, park on Celebration Avenue and walk. There is so much to see you won't be able to take it all in from your car! The Lights on Jeater Bend will be dazzling continuously from 6:00-9:30 pm, November 25th to December 31st.
HOLIDAY TIPS | Keep your workout routine. If you have a workout routine, keep it going strong to help you stay healthy during the Holidays.
7 | 9th Annual Violectric Holiday Show | O' come all ye rock lovers! The Violectric Holiday Show is a one-of-a-kind strings concert, combining traditional Christmas carols with classic and modern rock hits. The show is free, and donations are accepted but not required. This year, the talented musicians of Violectric have teamed up with the Pet Alliance of Greater Orlando. Attendees are encouraged to bring their pets or donate some supplies or cash. After all – this is the season of giving! Taking place Saturday, December 11th at the Lake Eola Walt Disney Amphitheater, this one is a can't miss! The show starts at 7:00 pm, so be sure to get there early enough to ensure you get good seats!
HOLIDAY TIPS | Dress to impress! Wear that Ugly Sweater with pride and enjoy every moment of the Holidays!
8 | Oh, What Fun! Holiday Festival | Take a stroll through Peppermint Square, Lake Nona. Enjoy delicious holiday treats, and ice skating starting on November 26th through January 2nd, 2022. That's not all! Here you're also able to enjoy an assortment of live shows, take photos with the jolly man himself, and send your letter to the North Pole! If you're lucky enough, you might even get to see some snow right here in the heart of Orlando. This is one festival you truly won't want to miss during the Holiday season. Typically, the event runs all day, so be sure to pick out your preferred time via the calendar on their website!
HOLIDAY TIPS | Don't just give presents, be present! Put down that smartphone!
9 | Santa Workshop at ICON Park | Starting on November 5th, ICON Park will be transformed into a magical winter wonderland and become home again to The Santa Workshop Experience. Take a stroll through the big guy's workshop and take in the sights of the season. Along the way, you'll be able to take advantage of photo opportunities including photos with the Jolly Old Elf himself! Booking is required and can be done through their website. Also, absolutely don't forget to try all of the holiday beverages and treats while there!
HOLIDAY TIPS | Don't feel guilty indulging in those delicious Holiday treats, it's only once a year!
10 | 61st Annual Mount Dora Christmas Parade | Absolutely nothing rings in a holiday like a parade! The famous Mount Dora Christmas Parade is back for its 61st year! Venture on over to charming downtown Mount Dora on the morning of December 4th to check out the floats, enjoy some holiday music, and really fill your heart with the holiday spirit. With tons of unique, local shops and eateries, Mount Dora is the perfect place to pick up a last-minute gift for that special someone.
HOLIDAY TIPS | Give, give, give! Remember in the Season of Giving, it is always better to give than to receive.
It's clear that there is no shortage of Christmas cheer in the City Beautiful this holiday season. There is so much to be grateful for, and no better way to show your gratitude than by spending quality time with those you love most this time of year. So, throw on a Santa hat and ugly sweater, and hit the town! We wish you a very merry Christmas and a safe and happy holiday season!
Craving Christmas In Orlando?
Love these super-sweet blog guides to local events going down in your destination of choice? Find out more about our incredible resorts in Orlando, discover Orlando getaway deals you've never seen before, explore an Orlando resort and spa that's to-die-for.... PLUS... read more great travel tips and guides to our destination cities on the best travel blog for 2020, all at these links!
RELATED ARTICLE: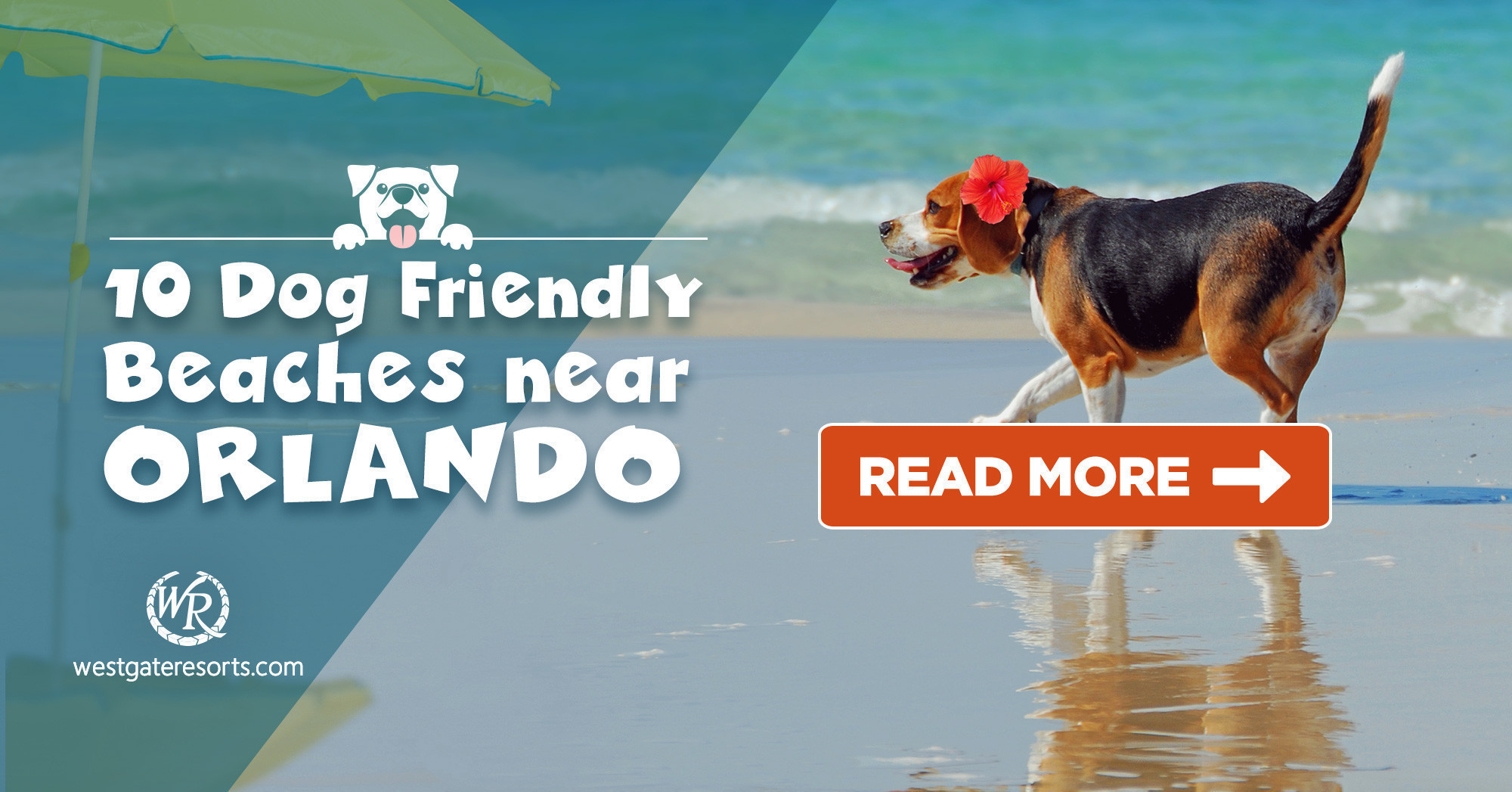 At Westgate Resorts, when you Check-In, there's a LOT to Check-Out! Your Orlando vacation awaits! Explore our Orlando resorts today or talk with a vacation planner at 888-852-2959 or 407-355-2690.
Other tagged pages of interest: orlando hotels near disney, resorts near universal studios orlando, lake buena vista resort, kissimmee resorts, kissimmee hotels, hotels orlando, orlando resorts, resort hotels, staycations
When You Check-in, There's a Lot to Check Out
Sign up for our newsletter and check-in to great offers, secret stuff, and special events.