The Ultimate Guide to Planning a Family Reunion in Orlando
The Ultimate Guide to Planning a Family Reunion in Orlando
"Family is the most important thing in the world." - Princess Diana
There's something truly special about multi-generational family reunions. The quality time spent together catching up on family gossip, reminiscing about the best kayaking trip in Florida you took last year with the twins, and side jokes about crazy cousin Larry's most recent faux pas (every family has a "crazy" relative), are all priceless and worth every ounce of effort put into bringing the gang together.
For some families, this is an annual event with everyone decked out in cutesy matching outfits to embark on an adventure that will be talked about years into the future. Others come together to celebrate special occasions, be it weddings, anniversaries, birthdays, or special milestones. And others gather at ad hoc times.
Wherever your family falls on the reunion spectrum, we can all agree that planning a reunion can be one of those fun yet, hectic and tricky undertakings that require flexibility and finesse. It can be like walking on a tightrope without falling off as you try to please everyone (even those at odds with each other), avoid family drama…wink, wink…and ensure everyone has a good time. But, joking aside, getting together with the people from who you originated and to whom you belong, is one of those emotional and satisfying events that warms the heart!
Orlando Family Reunion Tips
Orlando is an awesome venue to host your family reunion shindig. Think Orlando hotel deals, theme parks, nearby beaches, fabulous restaurants, shopping, outdoor activities, day trips, local attractions both night and day – let's just say, everything you need is right here! So, without further ado, let's dig into this ultimate guide to planning a family reunion in Orlando – or check out the best family reunion locations in Florida!
1 | Get Everyone to Agree | First and foremost, for your reunion to have a chance at success, family members must agree on important aspects such as location and time – and this includes even getting crazy cousin Larry's buy in because he's family too.
Some ideas to generate consensus? Have family members vote and go with the majority or designate select members to decide on important details (and to minimize pushback, consider working closely with the most respected members with influence) and have them inform the rest of the clan. Yes, this may seem a tad bit manipulative, but it will be highly effective in getting everyone on the same page. LOL!.
As they say, one size does not fit all, so ultimately use your best judgment to decide on a strategy that fits your family and will lead to consensus.
TIP: Nail down a date and location early, so there are no scheduling conflicts then follow up with save-the-date invites so nobody will forget.
RELATED ARTICLES
The 6 Best Family Reunion Locations in Florida!
8 Great Shark Tooth Beaches in Florida That Don't Bite!
51 Things to Do in Orlando Florida
2 | Choose the Right Location | Consider the logistics when determining the best location. The venue should be easy for out-of-towners to access from the airport or highways. The winning spot should also be located in a safe, family-friendly area close to entertainment attractions and be an all-around good fit for your group and plans.
TIP: When searching for hotels/venues, ask about group discounts and special rates. Find out if meals like breakfast, lunch, and dinner are included in group packages. Ask about cancellation policies (hey, life happens, and plans need to be fluid – especially with any crazy-cousin-Larry-type shenanigans and chaos). Does the hotel offer accommodations for guests like great-grandma Pat who has special needs? The goal is to batten down these details before commitments are made.
3 | Budget | This can be a sticky and somewhat uncomfortable subject to tackle, but one that is very important to settle even before serious planning begins. Here is where consensus is critical as financial commitments come into play - unless select family members will divvy up expenses or YOU will be footing the bill. Sure, you may not be able to ask for signed contracts without getting the side-eye, (sounds crazy, but if you could, can you imagine just how clear and clean things would be?), but you should do your research and be transparent to get everyone on board.
TIP: Discuss all expenses involved with the event upfront. Decide on an amount each member will contribute or assign an expense to select members – whatever you chose, agree on the form of payment, and most importantly when payments will be needed.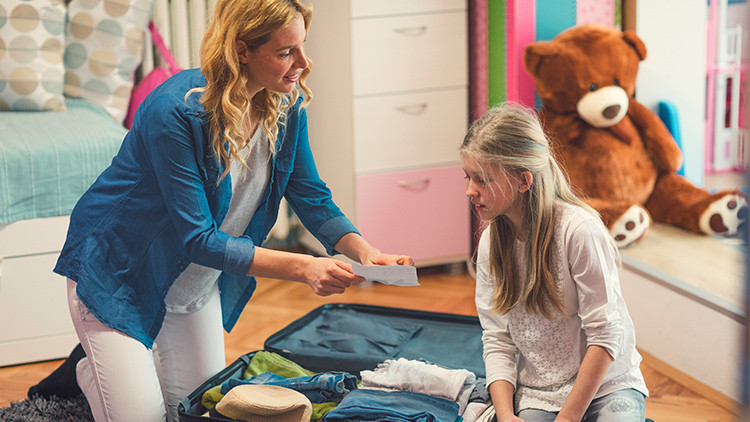 4 | Go Team! | They say many hands make light work – and in your case, your team will be made up of the people you love most! The best way to delegate is to assign responsibilities and track progress. Yes, I'm thinking of a spreadsheet, app, or handy pen and paper to keep pesky details organized, so everyone stays on the same page. You'll need a Food Director, Entertainment Manager, Logistics Coordinator, Reservation Planner – you get the gist. Each team member will take on a piece of the planning, from conception to execution.
5 | Get Confirmations | After sending your save-the-date invitations, be sure to follow up for confirmation. Whether by phone, text, email, social media, or smoke signal, securing confirmations will allow you to make accurate bookings and reservations, identify special need requirements and make cohesive plans.
6 | Menu | It seems like these days, everyone's on a diet - whether Vegan, Gluten-Free, Palo, Mediterranean, DASH – or the next fad diet to take the world by storm by the time you're reading this blog post – food options are an important aspect to get right. Special attention must be given to food served to older members of the family and those with special health concerns. If meals are part of group packages, convey dietary requirements from the onset and include eateries that offer flexible menus to your itinerary.
7 | Entertainment | When planning a family reunion, follow the golden rule and plan something for everyone. If your event is multigenerational, this means you will have ages across the spectrum. Keep your itinerary family-friendly – anything outside of this can be explored as smaller group adventures.
Tip: Be sure to recruit the family photog to snap those Instaworthy pics!
8 | Safety | It goes without saying that safety is an important consideration when planning any event – this is why you did your homework and selected a good location. Right? While you don't want to break the bank or exceed the budget, you also want to feel safe and comfortable, so everyone can have a good time. When planning your itinerary, add only attractions and places of interest that are located in less crime prone areas. You can ask the hotel for suggestions if you're not familiar with its surrounding areas.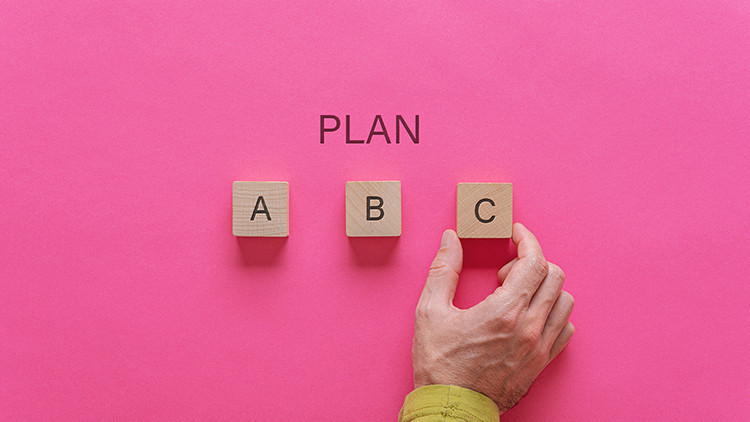 9 | Back up plans | Rule of thumb, always hope that things go according to plan, but anticipate the unexpected! Let's face it, life happens and sometimes things veer in the opposite direction and override the best-laid arrangements. This is probably where the idea for Plan A, B, and C arose! Unpredictable weather, health events, overbooked hotels, canceled flights, and the sky falling, can derail your plan so keep alternative measures close by.
10 | Start planning for next year | Reunions are all about spending meaningful and fulfilling time with family-sharing a bellyful or laughter, loads of fun, and precious memories. With that said, any sentence that begins or ends with "at our next reunion," is a good indicator that your hard work planning the event has paid off and your family members are looking forward to coming together again. It's no easy feat to navigate different preferences, values, quirks, and nuances, so pat yourself (and your "team") on the back and start the process of gaining consensus for the next bash.
Parting Words About Family Reunions!
Like most of us, your family probably lives in different towns, cities, states, and even countries. So, a fun family reunion is the perfect way to fill the void by gathering everyone together in one spot to have a great time. Behind the scenes will be the buzz of ooh-ahh updates and breaking news, parents showing off how much their kiddos have grown, younger members getting life advice from the older generation, old wounds healing with mended fences, children learning about the family tree, photos being taken to memorialize precious moments, drama unfolding, and familial ties getting stronger. If you think it's time and you'd like to put your plan in motion, follow this guide to get started and check out our Travel Blog for even more awesome ideas!

RELATED ARTICLE:
At Westgate Resorts, when you Check-In, there's a LOT to Check-Out! Your vacation awaits! Start planning your next vacation today or talk with a vacation planner at 888-852-2959 or 407-355-2690.
* Westgate Resorts is in no way affiliated with the attractions featured in this article. Items or places listed are current as of the publishing date of this article. Please call or visit the respective website for the most up-to-date offerings and details.
When You Check-in, There's a Lot to Check Out
Sign up for our newsletter and check-in to great offers, secret stuff, and special events.