The 6 Best Family Reunion Locations in Florida!
The 6 Best Family Reunion Locations in Florida!
When it comes to choosing a family reunion destination to gather your relatives from near and far together, it can be just as stressful as it is exciting. With multiple generations reuniting, there is a vast range of ages to be mindful of – so selecting a spot with a variety of activities to appeal to all interests is key.
To help jumpstart your planning, we've rounded up our favorite family reunion destinations across the Sunshine State, along with a sampling of the crowd-pleasing activities offered within each. These easy-to-reach and activity-packed hot spots are sure to be a hit with the whole gang, and will set the tone for a memorable experience spending time with the ones who matter most.
1 | Orlando | Home to a dozen world-famous theme parks, countless exciting attractions, incredibly themed Orlando and Kissimmee hotels, and ample opportunities for outdoor experiences, Orlando is an ideal destination for a family reunion. Centrally located within the state, City Beautiful is easily accessible by car or by flight, with Orlando International Airport seeing more than 850 flights per day across 44 different airlines. Whether your idea of a good time is riding as many rollercoasters as you can fit into a day, or taking in nature while gently paddling a kayak, the Orlando area truly has something for everyone in the family to enjoy.
Bonding on a budget? No problem! From regularly scheduled street festivals and art walks, to strolling through picturesque gardens and museums, families will find plenty of fun, free things to do in the Orlando area. Who said making memories had to be costly?

Explore Orlando's world-famous International Drive. The popular 11-mile stretch is home to hundreds of family-friendly eateries, specialty shops, bustling nightlife, entertainment destinations, and an array of tourist attractions ranging from amusement parks and an aquarium to indoor skydiving and museums. Check out The Wheel at ICON Park, the largest observation wheel on the East Coast, for a bird's eye view of Orlando.

For a hoppy experience, adults in the group can bond over beer while check out some of the local craft breweries. Central Florida's rapidly growing craft beer scene, known as the Central Florida Ale Trail, offers some of the best brews in the Sunshine State!

Nothing brings a family together quite like the race-against-the-clock, exhilarating challenge of an escape room. Lucky for you, Orlando's International Drive boasts more escape rooms than just about any other place on the planet! Work together to come up with innovative strategies to solve intricate puzzles and riddles at a cool escape room for the whole family.
WHERE: 8102 International Dr., Orlando, FL 32819 | WHO: 407-363-5872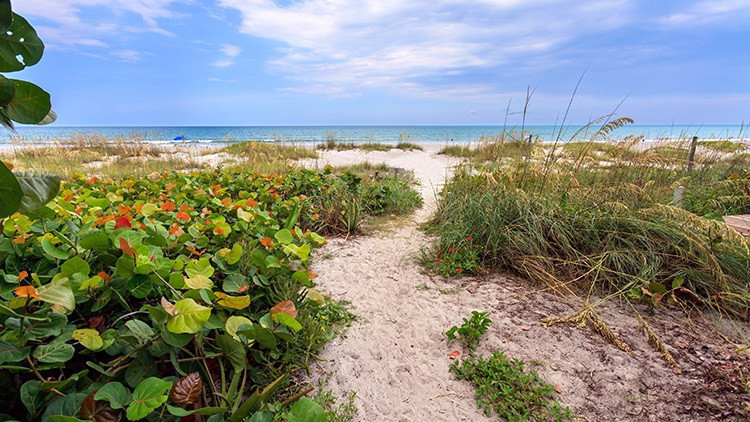 2 | Cocoa Beach | Just about an hour east of Orlando, you'll find a family-friendly destination with the perfect combination of sun, sea and (outer) space for families to explore while reuniting. Both a tech hub and a cozy surf town, Cocoa Beach is the most recognized city on Florida's Space Coast with attractions for everyone – from out-of-this-world adventures at Kennedy Space Center to surfing some of the greatest swells on the East Coast. bottomline, there's tons of things to do in Cocoa Beach! Including...
Visit in August or September for the opportunity to see sea turtles hatch! Occasionally, once a known sea turtle nest has hatched, conservation societies lead guided hikes known as "turtle digs." Eager sea turtle spotters are led to a hatched nest and observe the release of any hatchlings that may be left.

As the state's surfing capital, beginner surfers young and old can sign up for a lesson at Cocoa Beach Surf Company or Ron Jon Surf School. Learn ocean etiquette and safety, practice surfing fundamentals and practice riding the waves. Surfs up!

Scope out the iconic Westgate Cocoa Beach Pier. A historic landmark on Florida's Space Coast, the pier stretches 800 feet over the Atlantic Ocean and is a great family-friendly place to fish, grab a bite of fresh seafood at a famous waterfront restaurant, enjoy amazing vistas over the ocean, or check out some live entertainment.
WHERE: 430 Brevard Avenue, Suite 150, Cocoa, FL 32922 | WHO: 321-433-4470
3 | Daytona Beach | Centrally located on Florida's east coast, Daytona Beach is easily accessible to those in the Sunshine State, plus offers an international airport for family members from further away to fly in to. Relatives of all ages will enjoy access to more than 20 miles of sandy beaches for swimming, surfing and the rare opportunity to drive and park on the sand. Whether your family prefers high-energy attractions or to simply spread out on a stretch of sand and soak up the sun, there are plenty of ways to pack your days.
Spend a day at the historic Daytona Beach Pier and enjoy thrill rides, games and amusements for some good old-fashioned family fun at the oceanfront boardwalk.

Check out free live music at the Daytona Beach Bandshell, a scenic amphitheater at the city's Oceanfront Park, made of coquina shells and overlooking the Atlantic Ocean.

Race fans and adrenaline seekers alike will love the opportunity to visit "The World Center of Racing," the newly renovated 500-acre Daytona International Speedway complex. You can even experience the famous track first-hand with the NASCAR Racing Experience, which puts you behind the wheel of an actual race car!
WHERE: 126 East Orange Avenue, Daytona Beach, FL 32114 | WHO: 386-255-0415
4 | Kissimmee | Though often lumped in with Orlando, Kissimmee is most certainly a deserving destination all in itself – and it's actually even closer to the Disney magic! For world-class shopping and dining, easy access to the world-famous theme parks, and an enticing mix of unique things to do day or night,... ranging from zipline experiences and airboat adventures to fine arts museums and dinner shows, Kissimmee is a memorable backdrop for a family reunion.
WHERE: 215 Celebration Place, Suite 200 Kissimmee, Florida 34747 | WHO: 407-569-4800
5 | Miami Beach | Endless sunshine, outdoor adventures and picturesque palm trees beckon sun-seeking families! Miami Beach has longtime been a muse for the Hollywood scene, inspiring everything from song lyrics to movie scenes, and attracting celebrities, partygoers, and tourists to its sunny shores. From the white sand beaches and art deco architecture to fine dining restaurants, lively nightlife and designer boutiques, it is sure to set the scene for a fun-in-the-sun family reunion.
Explore Miami's waterways via your choice of a variety of Miami Beach excursions. Whether your pace is a leisurely narrated boat tour to view mega mansions of the rich and famous, or a thrilling tour aboard a speedboat, the scenic city skylines are sure to impress all ages.

Visit the Miami Sea Aquarium, a perfect experience for a family-friendly trip. The 30-acre oceanarium offers an up-close encounter with marine life. Try the 30-minute-long Dolphin Odyssey and Dolphin Encounter, where you can kiss, handshake, and feed the ocean's most beloved creatures.

Take one of the best day trips ever to the Florida Keys! The scenic drive along Overseas Highway offers breathtaking ocean views on both sides of the road, and an abundance of delightfully quirky pit stops to make along the way. Don't miss Robbie's Marina of Islamorada, home of the world-famous tarpon feeding!
WHERE: 701 Brickell Avenue, Suite 2700, Miami, FL 33131 | WHO: 305-539-3000
6 | River Ranch | Round up your cowboy boots and relatives for a fun-filled country western getaway to enjoy the great outdoors! Westgate River Ranch offers plenty of onsite activities that will charm all of your group's generations, all within a rustic setting. From mouthwatering BBQ food, line dancing and petting farms, to airboat rides, fishing and skeet shooting, this unexpected reunion destination offers the full wild west experience for a family dude ranch vacation to remember. Yeehaw, y'all!
Cheer on expert riders as they fight to hold onto a wild, bucking bull at the longest-running Saturday night championship rodeo in the United States! Rodeo athletes from across the region compete weekly in trick riding, barrel racing, and bull riding.

Go way off the beaten path with a Swamp Buggy ride through the picturesque, green wilderness surrounding the ranch. This adventurous ride over rugged terrain of brush and mud is a fun and exciting way to explore the outdoors.

Regardless of equestrian experience or skill level, there's a horseback ride on untouched trails led by expert guides for you to enjoy. Gentle pony rides around a carousel are also available for younger cowboys and girls, too.
WHERE: 3200 River Ranch Blvd, River Ranch, FL 33867 | WHO: 863-692-1321
Use Our Handy Map to Find Some Fab Family Reunion Spots in Florida!

RELATED ARTICLE: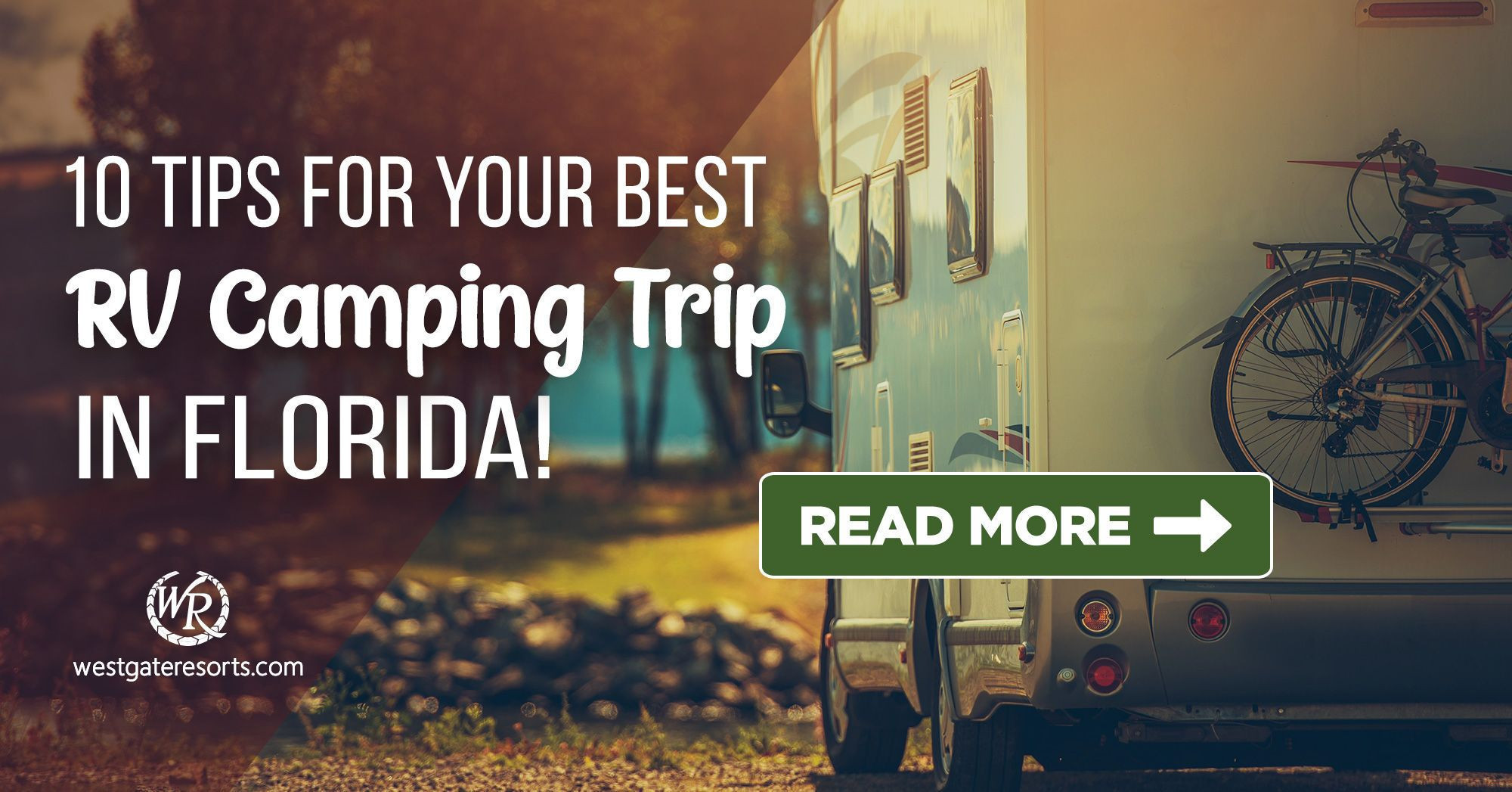 At Westgate Resorts, when you Check-In, there's a LOT to Check-Out! Your Florida vacation awaits! Explore our Florida resorts today or talk with a vacation planner at 888-852-2959 or 407-355-2690.
* Westgate Resorts is in no way affiliated with the attractions featured in this article. Items or places listed are current as of the publishing date of this article. Please call or visit the respective website for the most up-to-date offerings and details.
When You Check-in, There's a Lot to Check Out
Sign up for our newsletter and check-in to great offers, secret stuff, and special events.