The Top 10 COVID Testing Sites Close to Disney World (UPDATED 2023)
10 Covid Testing Sites in Orlando That Are Close to Disney
After a whole year of being separated, our international guests can travel again, and we couldn't be more excited to have you! We've taken the necessary precautions to ensure that your vacation is as safe as it is fun. These include things like, updated housekeeping policies, updated bell services, bag policies, augmented room cleaning procedures and so much more.
COVID Tests in Orlando
With the return of international travel, comes a few changes. Expect things like, pre-travel health forms, and a negative entry COVID test which must be administered no sooner than 72 hours before arriving in the United States and prior to leaving. That's where our listicle comes in. We've compiled a list of the Top 10 COVID Testing Sites close to Walt Disney World. That way, you can be in and out and get back to the things to do in Orlando as soon as possible. We all know that those beaches near Disney World have been calling your name and your opportunity has finally arrived once again!
1 | Fast Test Now | Located a couple of blocks away from Disney's main gate and Westgate's Palace Resort, Fast Test Now is the ideal choice for international travelers to get tested for COVID-19. Testing does require an appointment to be scheduled, but it's as easy as selecting the Orlando clinic and your preferred date and time. Once your time slot is reserved, you'll proceed to the site. Testing typically takes 15 minutes once you arrive, and they offer everything from Rapid Antibody Testing, Rapid Antigen, and PCR testing. The best part about this site? The PCR testing results are delivered to you the same day you're tested. That's a big deal considering most other testing services deliver PCR results within 72 hours of the sample collection.
Where: 6504 Carrier Dr, Orlando FL 32819 | HOO: 7 AM - 10 PM Mon to Fri, Closed Sat-Sun | Phone: 833-830-8383
2 | Advent Health Centra Care Lake Buena Vista | Advent health offers several testing sites around the greater Orlando area (you'll see some others later on the list); however, the Lake Buena Vista location is just one light away from Disney Springs. Reservations for testing are not required but highly recommended, and you can reserve your slot on Advent Health's website. This specific site is open 24/7 so they offer time slots from 12:00 AM to 11:59 PM and they're typically widely available. Offering Rapid Antigen Testing, as well as PCR testing this location has all your traveling needs covered so that you can get back to your Disney getaway!
Where: 12500 S Apopka Vineland Rd, Orlando, FL 32836 | HOO: 24/7 | Phone: 407-934-2273
3 | Buena Vista Urgent Care | This next site has been operating and serving travelers for over 20 years. Located just a couple of minutes away from Disney, Buena Vista Urgent Care offers COVID-19 testing. No appointment is required at all, in fact, walk-ins are encouraged at this testing location. Buena Vista Urgent care offers both antibody and antigen testing, however, rapid tests are given on an emergency basis. There are no pre-requisites for getting tested so go get that pesky testing requirement out of the way!
Where: 8201 W Irlo Bronson Memorial Hwy, Kissimmee, FL 34747 | HOO: 8 AM - 8 PM Mon to Fri, 8 AM - 5 PM Sat-Sun | Phone: 407-465-0846
4 | Alliance Health - PCR, Rapid Antigen & Antibody Testing | Our next testing site specializes in COVID testing and is located just a few miles from Disney's property. Better yet, you just might be able to catch Alliance Health's mobile testing site as well! At this location, appointments are not required but encouraged to speed up your experience. You can reserve your spot either online or by calling the site's phone number. For your convenience, you are able to get the PCR, Antigen, and antibody testing inside the location, drive-thru, or curbside.
Where: 6645 Vineland Rd, Orlando, FL 32819 | HOO: 24/7 | Phone: 866-837-7911
5 | Advent Health Centra Care Orange Lake | Like the Lake Buena Vista location, Advent Health Centra Care Orange Lake offers much of the same in terms of service. The key difference is the operation hours. This location is not 24 hours and is a bit further down the road from Disney property. However, you're guaranteed to get the Rapid Antigen or PCR test you need. Reservations are again not required here, but we recommend that you do make one, just to ensure that things go as smoothly as possible.
Where: 8200 World Center Dr, Orlando, FL 32821 | HOO: 8 AM - 8 PM Mon to Fri, 8 AM – 5 PM Sat-Sun | Phone: 407-465-1110
6 | Maingate Complex in Kissimmee | The Florida Department of Health has set up this COVID-19 testing literally on Disney's property at their Maingate complex. Tests are administered by drive-thru and are limited to PCR and antigen. No appointment is required at all and is done on a first-come, first-serve basis. This specific site tends to be a bit on the busier side, so we recommend getting here as early as you're able to. This is simply because of the convenience of being able to just walk up, get tested, and walk away.
Where: 3010 Maingate Ln, Kissimmee, FL 34747 | HOO: 9 AM - 5 PM Mon to Fri | Phone: 305-351-9531
7 | COVID-19 Drive-Thru Testing at CVS | Perhaps the most convenient solution for travel requirements from our list is CVS's drive-thru testing option. Testing can be done at any CVS location within Orlando, and in this instance, the location we're recommending is literally just across the street from Disney's main gate! Scheduling is required to get tested, however, this can be done very simply through CVS's website. Upon completion of your PCR, or antigen test, results will be emailed to you as well as sent to your MyChart through CVS!
Where: 6790 Central Florida Pkwy, Orlando, FL 32821 | HOO: 10 AM - 7 PM Mon to Fri, Closed Sat-Sun | Phone: 407-238-4726
8 | Urgent Care 24/7 Orlando | Located in Celebration (which is just minutes away from Disney); Urgent Care 24/7 is a well-known clinic within Orlando. Testing through this site is completed curbside and either antigen testing or PCR. No appointments are required to have a test completed and are performed quickly. The best part about this site? They're open 24 hours a day, 7 days a week. That way, you can completely avoid any potential wait and get your test completed.
Where: 2940 Mallory Cir Ste 204-A, Celebration, FL 34747 | HOO: 24/7 | Phone: 407-698-3330
9 | Paramount Urgent Care – Orlando | Paramount Urgent Care in Orlando has a unique quality about them. This is one of the few sites offering same-day PCR testing! That way, if you for some reason need to complete a test last minute, they have you covered. This testing site is open daily, and no appointment is required. Test results are sent to you via LabCorp and available for pickup 24 hours after testing is completed.
Where: 8972 Turkey Lake Rd, Orlando, FL 32819 | HOO: 10 AM - 7 PM Mon to Sun | Phone: 407-226-1906
10 | Advent Health Centra Care Sand Lake | Much like the previous two Advent Health locations, the services and experience are going to be the same here. Testing can be completed even if you show no symptoms or don't have an appointment. Both PCR and antigen can be performed at Centra Care locations. Though the Sand Lake location is not open 24/7, there's less traffic and wait time so you can be in and out and get back to the Disney Magic in no time!
Where: 2301 Sand Lake Rd, Orlando, FL 32809 | HOO: 8 AM - 8 PM Mon to Fri, 8 AM - 5 PM Sat-Sun | Phone: 407-851-6478
Use Our Map to Find Your Way to the closest COVID Testing Site to You!
Use our map guide below to make your way to one of the COVID-19 Testing Sites nearest to Disney Property!
Final Thoughts
We're so excited to finally welcome you back and usher you into some well-needed fun and relaxing vacation you've probably been craving! Given the unique circumstances and ever-changing landscape, international travel will require a few things prior to arrival and departure, so we hope this list of testing sites that are either completely free or affordable will steer you in the right direction. We hope that you're just as excited as we are for your adventures here in Orlando and hope to see you soon! In the meanwhile, check out our Travel Blog and start putting together that itinerary for your vacation!

RELATED ARTICLE: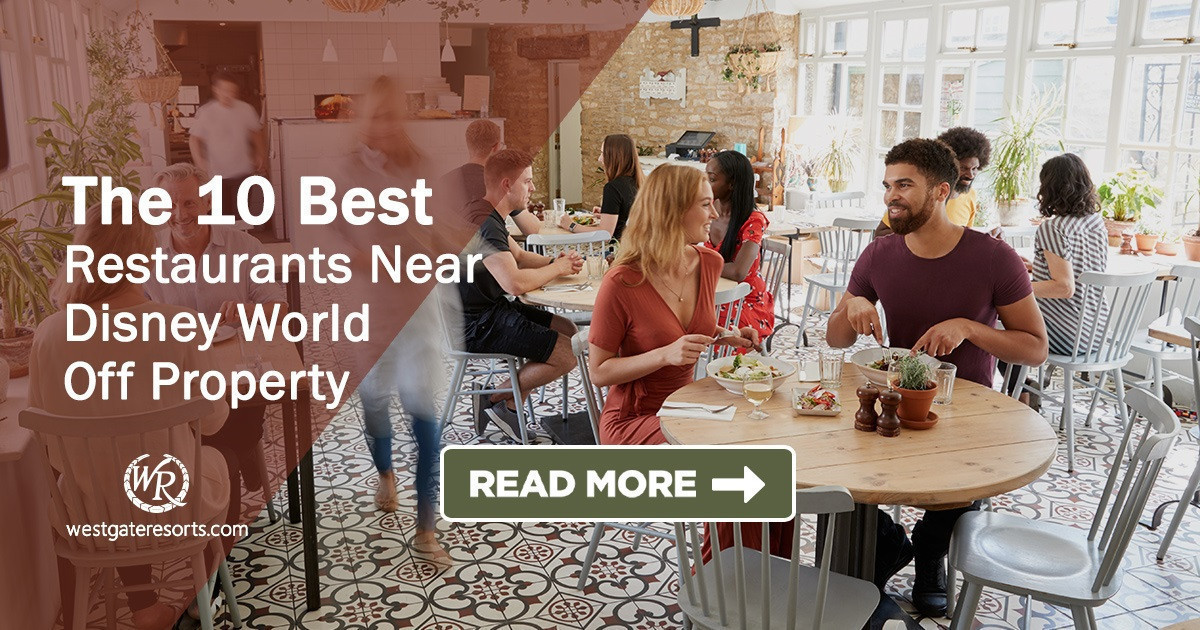 At Westgate Resorts, when you Check-In, there's a LOT to Check-Out! Your vacation awaits. Start planning your next vacation today or talk with a vacation planner at 888-852-2959 or 407-355-2690.
DISCLAIMER: The information in this article may or may not be accurate, due to closures, or updated health and safety guidelines from Federal or local agencies. Please consult the CDC and the Florida Department of Health for more information about COVID-19 and testing information.
When You Check-in, There's a Lot to Check Out
Sign up for our newsletter and check-in to great offers, secret stuff, and special events.