10 Interesting Tudor City History Facts That May Shock You!
10 Interesting Tudor City History Facts That May Shock You!
Think of New York City. It's a metropolis of modern technology and wonders. The list of things to do in NYC culminates in Midtown New York festivities broadcast across the world every Thanksgiving and New Year's Eve.
But New York City facts tell the true story of the home to our Midtown East Hotel at the crossroads of Tudor City history before parades and electric light.
1| Simple Beginnings | Tudor City had simple beginnings. Sitting on a scenic, granite bluff known as Prospect Hill, the home to Turtle Bay and the Winthrop family farm following the American Revolution was populated by mud and board houses, but grew to become one of Manhattan's most notorious neighborhoods on its way to an iconic landmark neighborhood full of rich history.
2 | The Birth of the Real Gotham? | During the American Civil War, times were tough. The shantytown that was to become Tudor City was run by Jimmy "Paddy" Corcoran and his Rag Gang (referenced in Martin Scorsese's Gangs of New York), and was home to rampant thievery and murder.
Prospect Hill also took on the nickname Goat Hill thanks to the goats freely roaming the dirt roads, weaving between houses. Since the word "Gotham" originally meant "Goat Town," a city known for neighborhoods like Goat Hill was all you really needed to give it the nickname. But there's more to it than that….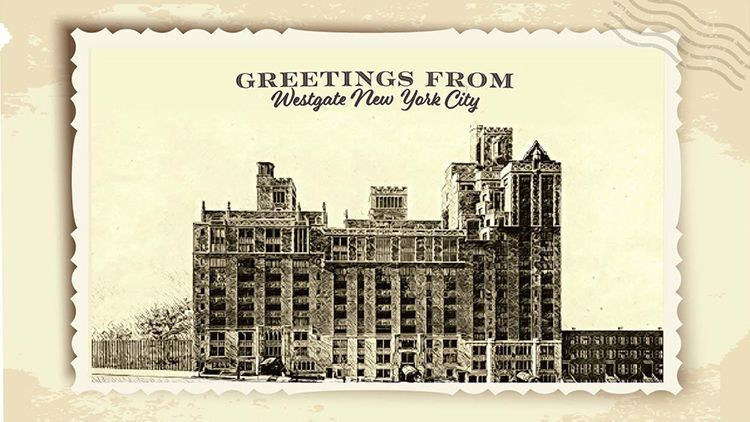 A Nickname Becomes Legend | Washington Irving first used "Gotham" in 1807 to refer to New York. Inspired by "The Wise Men of Gotham," a folk tale where residents of "Gotham village" pretended to suffer a contagious madness to get the King to go to a different town, Irving was commenting on the foolish behavior of city folk.
Coupled with a Goat Town nickname and known for unchecked crime, it was perhaps inevitable that Bill Finger and Bob Kane would settle on Gotham as Batman's home.
Changing Times, Changing City | The 1811 New York Commissioner's Plan ended farming in Manhattan and introduced the grid system of roadways to bring order to the city. One of the impacts was the end of Prospect Hill and Corcoran's Roost.
Development and progress brought order to New York City, and provided the template on which Tudor City would soon rise in Midtown Manhattan East.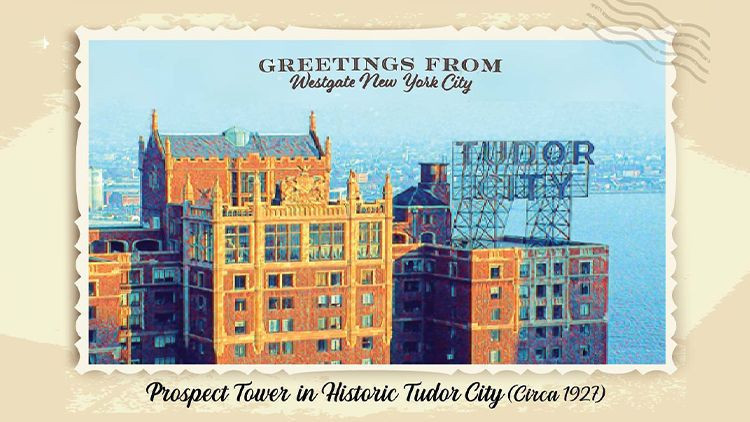 Steps Forward, Steps Back | In the 1870's, things began to look up. Middle-class rowhouses started to show up on what was then called Prospect Place. This semi-prosperous time was short lived, as the Second Avenue Elevated Train threw soot into the air, causing breathing issues among the area's citizens, forcing many to move and causing the neighborhood to decline.
New York. Grand Central. | But another change was on the way. The original Grand Central Station was completed in 1871 and was known as Snook's Depot and its completion started reshaping Uptown into the Midtown we know now. Not long after, plans were set to build an even more "Grand" station, with construction beginning in 1903.
By 1913, Grand Central Terminal was completed, and New York was changed forever. Steps away from the station, Tudor City's character became known for its charm and place in history.
Suburbs in the City | The style of Tudor City used chimneys and decorative entryways as a contrast to the increasingly large and modern skyscrapers of midtown. Since Tudor Architecture experienced a revival in American suburbs in the early 20th Century, the style was adopted in Tudor City to offset Midtown's increasingly modern trajectory. Tudor City's iconic structures rose at the same time as other notable New York City outlying neighborhoods like Beekman Terrace, Forest Hills, and Sutton Place.
Tudor City Hotel | Hailing back to the early 1930s, the Hotel Tudor (or Tudor City Hotel), embodied the ambiance and charm of a bygone era where hospitality was more than just a policy - it was a way of life for hoteliers and restaurateurs alike. This attractive hotel, just a short walk from Grand Central, also became an important historical landmark to Maurice & Sally Goller – they started their life together with a honeymoon there and became a symbol of everything wonderful about our Midtown East hotel.
Standing for Neighborhoods | Tudor City became an important neighborhood for another reason as the 20th Century progressed. After the United Nations found its home near our Midtown East Hotel in the mid-20th Century, Tudor City residents, fueled by an activist spirit, saw the potential for further development that would rob their "island on an island" of its character.
This set off a series of legal battles that shaped what developers could and could not do. Those battles shaped all of New York forever after.
Green Before Their Time | Tudor City can be said to have been ahead of its time in the environmental movement, too. Retaining its green spaces like the famous Bryant Park, as well as standing against large companies who were polluting the area, it can be said that Tudor City's citizens were early advocates of the modern environmental movement and the emergence of "green" politics globally.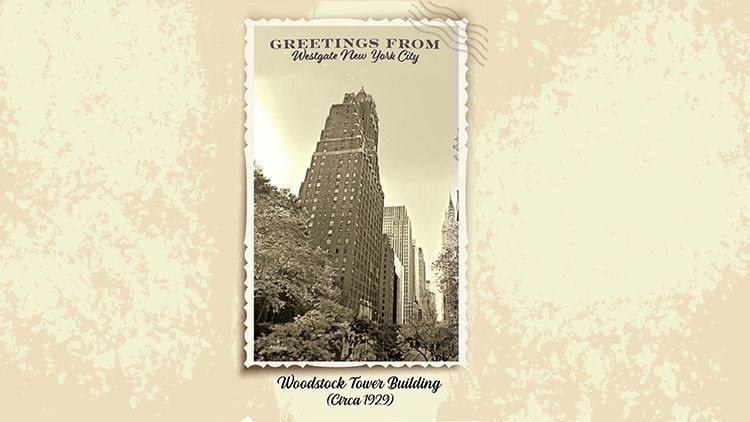 Vintage History, Modern Luxury | Now solidifying its place in history, the historic Tudor City Hotel has been transformed into the Westgate New York Grand Central. Serving as the cornerstone hotel close to Grand Central Station, it continues the tradition of luxury for travelers in the Midtown East corridor of New York City.
When it comes to hotels in Midtown East or the Murray Hill area, Westgate New York Grand Central hotel is your premier choice. Conveniently located close to so many things to do in NYC, it sits on the path to explore the New York City facts behind the legends.
What will you discover?

RELATED ARTICLE:
At Westgate Resorts, when you Check-In, there's a LOT to Check-Out! Your New York City vacation awaits! Explore our New York City hotel today or talk with a vacation planner at 888-852-2959 or 407-355-2690.
When You Check-in, There's a Lot to Check Out
Sign up for our newsletter and check-in to great offers, secret stuff, and special events.