The 15 Best Restaurants in NYC With A View of the New York City Skyline
The 15 Best Restaurants in NYC With A View of the New York City Skyline
The City That Never Sleeps is the best way to describe New York City because exciting and remarkable experiences are waiting around every corner. From NYC restaurants to the best karaoke bars, the options for fun are unlimited! With so many things to do, like sightseeing the Statue of Liberty or catching some grub at your favorite NYC truck food, it's hard to check off every item on your to-do list. So why not accomplish two goals at once? Eat delicious New York City fare and get amazing views of the city skyline at the best NYC restaurants with a view!
Mexican Restaurants with Outdoor Seating
In the Big Apple, Mexican eateries with outdoor seating offer an experience you don't want to miss. Picture this: authentic foods, often paired with chilled frozen drinks and a mesmerizing view of the New York Skyline – it doesn't get better than this! Enjoy this list of fifteen top-notch restaurants with breathtaking views and lip-smacking meals in New York City:
1 | Cantina Rooftop | Authentic Mexican food and a mesmerizing view of the New York Skyline is what this Mexican rooftop bar is known for. You can find it at the top of the Stage 48-building in Hell's Kitchen.
The terrace offers ample space equipped with plenty of tables & lounge spots.
Covered with a glass roof, it allows you to enjoy the beauty of the Big Apple view without worrying about wind frizzing your hair or a heavy downpour interrupting your dinner.
Along with the lip-smacking Mexican food, this modern Mexican restaurant is known for its Margherita-focused cocktails.
WHERE: 605 W 48th St, New York, NY 10036 | WHO: 212-957-1700
2 | Oxomoco | This modern Mexican eatery brings outside in, with greenery all around the place. They have decorated both the inside and the outside with lush green plants. Plus, the view and the food they offer are majestic!
They are known for their authentic wood-fired dishes like lamb barbacoa tacos & their special bavette, which, in popular opinion, are the best in town.
But nothing can beat slowly sipping wine on a fine evening, enjoying the Oxomoco's patio and outdoorsy ambiance.
WHERE: 128 Greenpoint Ave, Brooklyn, NY 11222 | WHO: 646-688-4180
3 | Dos Caminos | A comprehensive menu featuring authentic Mexican dishes, premium tequilas & a picturesque view of the Big Apple is what this 80-seat outdoor patio has to offer.
A selection of 150 tequilas makes it perfect for a chill party on hot summer's day.
If you do decide to throw a summer party – don't forget to order a dozen frozen margaritas. You can't be tired of it. The popular opinion is, they are out of this world!
WHERE: 1567 Broadway, New York, NY 10036 | WHO: 212-918-1330
4 | Calexico | Humble beginnings turned into a massive operation featured in countless shows & publications. This is the story Calexico brings along with its king-size burritos & juicy tacos.
The stunning decor, great food, and exceptional view are what you can expect from the California-style Mexican place on the Upper East Side.
They have a huge bar and are spacious enough to accommodate plenty of tables. So you can easily get a walk-in here.
WHERE: 1491 2nd Ave New York, NY 10075 | WHO: 718-488-8226
5 | Alma | Alma is a three-story fine dining establishment with a breathtaking view of the Manhattan skyline. The rooftop deck is best enjoyed in the summers with a chilled drink and creamy guacamole & tamales.
It is another Mexican restaurant known for a great braised short rib-stuffed poblano Relleno. So, if you visit, Alma does have that. And don't forget to pair it with a tequila-based cocktail – it's a combination you can't beat.
WHERE: 187 Columbia St, Brooklyn, NY 11231-1402 | WHO: 718-643-5400
6 | Rosie's | Rosie's Appetising traditional Mexican food with bold intrinsic flavors is not the only off-beat feature of this restaurant-veterans-owned restaurant.
Centered around an attractive Comal – a tool that churns delightful tacos, you can get a beautiful multi-view of tacos being made. And if you want to enjoy the New York skyline, their outdoor setting is marvelous.
There's plenty of spacing with a 90-seater. The overall lighting gives out a festive vibe. So, if you want to throw a birthday bash or a casual party, look no further.
The highlight in the food section is Queso fundido – it comes with melted cheese dripping all over intertwined with green chorizo & poblano peppers.
WHERE: 29 E 2nd St, New York, NY 10003 | WHO: 212-335-0114
7 | El Vez and Burrito Bar | A combination of simple but elegant Mexican food & whizzing cocktails is what this 300-seat Mexican diner offers.
Here you'll find mouth-watering flavors, an exciting presentation & a Casual yet modernistic ambiance.
A pairing of Creamy guacamole with smoky mezcal martini is both a treat for the taste buds and eyes.
The most exciting element of this eatery is the three-fold experience they've created – the immersive & neatly decorated dining room, an edgy upbeat garage & a large barroom with eye-catching elements scattered all around.
WHERE: 259 Vesey St, New York, NY 10282 | WHO: 212-233-2500
8 | Pod 39 Rooftop | Epic skyscrapers form the very cornerstone of the Big Apple, and you can see everything from this Ancient Mexican eatery located in Murray Hill.
It gives off a rustic ancient vibe with a setting from the 1800s. Laid out with brick arches & ivy walls.
The rooftop bar is available after 5 pm. It's incredible how a picturesque view pairs with a cold beer and delicious taco.
WHERE: 145 E 39th St, New York, NY 10016 | WHO: 844-763-7666
9 | Anejo | A Tribeca Mexican restaurant with a rustic theme and fanciful decor. It's known more for its Tequila and cocktail varieties than the food.
Though there's a great range of south-of-the-border classics like guacamole with tomatillo.
Dining can be real fun here with a nice, classy twist to the food and the ambiance.
WHERE: 668 10th Ave, New York, NY 10036 | WHO: 212-920-4770
10 | Claro | A secluded patio section out in the open and a classy yet reasonable meal is what you can expect from Claro.
The place is famous for its braised short rib chilaquiles, one of the very few restaurants that can have mastered the art of making it.
It's a great place to chill for a while and have a great time out in the open.
WHERE: 284 3rd Ave, Brooklyn, NY 11215 | WHO: 347-721-3126
11 | Tacocina | Situated in Williamsburg's waterfront park, Tacocina gives the perfect view of Manhattan and the river. To give it an outdoorsy vibe, they've put picnic tables.
Due to its popularity, the line can be a bit long, but it's well worth the wait.
Order a cheese chicharrones and guacamole with a pint of Margherita and enjoy a fun meal by the water.
WHERE: 25 River St, Brooklyn, NY 11249 | WHO: 646-783-6825
12 | Atla | Atla is a fresh way to dine in the Big Apple, introduced by a top Mexican chef Enrique Olvera. It's all you can have tapas with a vegetarian slant.
It's a casual, fun setting, with a great view and a wholesome menu.
If you get the chance, grab a seat at the long terrazzo counter to make the most out of your meal at Atla.
WHERE: 372 Lafayette St, New York, NY 10012 | WHO: 347-662-3522
13 | Broken Shaker at Freehand NYC | Located on top of Freehand New York, Broken Shaker is a green rooftop eatery with a lush tropical vibe. It's a chic setting offering a mesmerizing view of the city.
They are known for their original handcrafted cocktails and have been awarded several times.
Broken Shaker's distinct Mexican bites with chilled cocktails are a big talking point among connoisseurs.
WHERE: 23 Lexington Ave, New York, NY 10010 | WHO: 212-475-1920
14 | Pico | It is an indoor/outdoor eatery known for its mouth-watering Margaritas with a twist and classic Mexican street food served in large quantities.
Even the most traditional Mexican foods taste out of this world at Pico. If you ever get a chance to visit, try – their Empanadas or Guacamole & chips with lump crab meat on the side, which tastes heavenly.
WHERE: 419 Beach 129th St, Queens, NY 11694 | WHO: 718-945-3474
15 | Mad Dog & Beans Mexican Cantina | If you like variety and traditional Mexican food, this is just the place for you. It is built inside a 19th-century building located on historic Stone Street.
It offers a relaxed, casual setting with seats under canvas canopies and classic Mexican decor.
At Mad Dog & Beans, you can never go wrong with the good ol' Margaritas & guacamole.
WHERE: 83 Pearl St, New York, NY 10004 | WHO: 212-269-1177
Use Our Handy Map to Find Your Way Around!
Last Tips for Choosing an outdoor Mexican restaurant with a view of the New York City Skyline
Are you in NYC and have a craving for Mexican food? Satisfy your hankering while enjoying the view of the tallest skyscrapers in the world with these 15 best Mexican restaurants in New York City! If you're looking for things to do in NYC after hitting these amazing Mexican restaurants, be sure to check out our Westgate Resorts Travel Blog!

RELATED ARTICLE: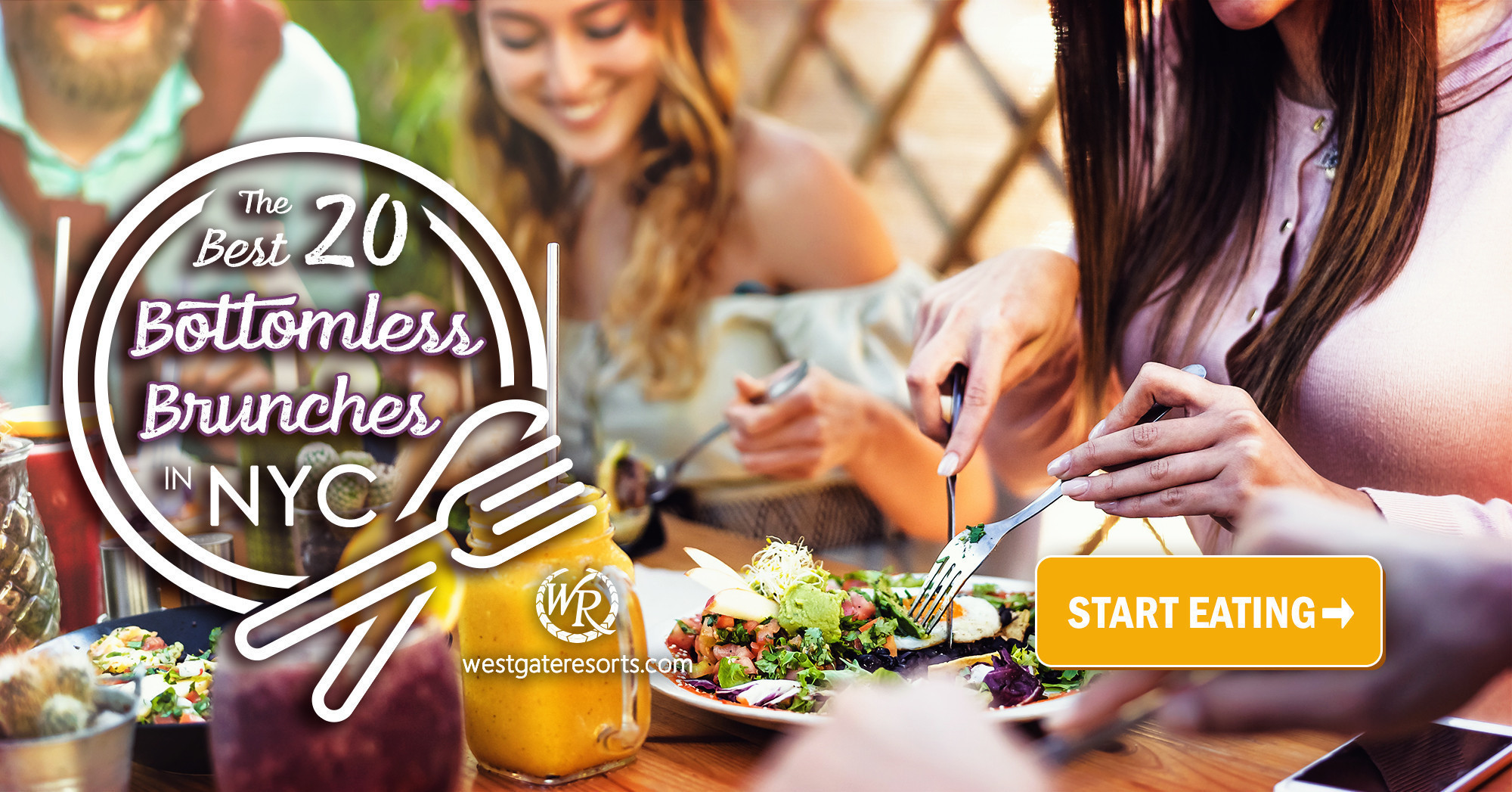 At Westgate Resorts, when you Check-In, there's a LOT to Check-Out! Your vacation awaits! Start planning your next vacation today or talk with a vacation planner at 888-852-2959 or 407-355-2690.
* Westgate Resorts is in no way affiliated with the attractions featured in this article. Items or places listed are current as of the publishing date of this article. Please call or visit the respective website for the most up-to-date offerings and details.
When You Check-in, There's a Lot to Check Out
Sign up for our newsletter and check-in to great offers, secret stuff, and special events.