7 Dangerously Delicious Gatlinburg Donut Shops Well Worth the Cheat [2023 List]
The 7 Best Donuts Gatlinburg TN Locals Recommend
What's not to love about donuts? They are soft and fluffy and come in various flavors and toppings. And if you are taking a break from restaurants in Gatlinburg and prefer to try Gatlinburg donut shops, you are in luck! Gatlinburg, TN, donut shops offer some of the best donuts in various flavors to fit everyone's choice.
Donut Shops in Gatlinburg
Yes, there are restaurants, bars and pizza places in Gatlinburg but sometimes, we all just need to indulge in some sweet fluffy goodness to treat our palates to a delicious donut or two…
Check out these delicious Gatlinburg donut places if you want to cheat on your diet or treat yourself to something delightfully delicious.
1. The Donut Friar
Looking for the fluffiest donuts in Gatlinburg? Donut Fair, owned by Carolyn and James Ryan is the perfect place for treating your tastebuds to delightful goodies. Tucked away in the middle of Downtown Gatlinburg, the family-owned donut business has been serving freshly baked donuts to locals and tourists since 1969. In fact, it is among the oldest family-owned donut businesses in Tennessee. Their most popular flavors are Bavarian cream, glazed, coconut, and cinnamon sugar at $0.97 to $1.14 each. Donut Fair are sells pastries, cinnamon bread, cappuccinos, lattes and espresso.
Services: Takeaway | Dine-in | No delivery
Menu: Glazed traditional donuts, crullers, cinnamon rolls, eclairs, and cinnamon bread.
Tip: Be sure to pay with cash or use the shop's ATM as they do not accept credit cards.
Hours: M: 5 am - 9 pm | T: closed | W: 5 am - 9 pm | R: 5 am - 9 pm | F: 5 am - 9 pm
S: 5 am - 10 pm | U: 5 am - 9 pm
WHERE: 634 Parkway #15, Gatlinburg, TN 37738 | WHO: 865-436-7306
RELATED ARTICLES
The 10 Best Pizza Places in Gatlinburg to Get Your Slice On!!
10 Bars in Gatlinburg That Are Totally Worth a Drink
The 25 Best Places to Eat in Gatlinburg!
2. Mad Dogs Creamery & Donuts
Donuts from Mad Dogs Creamy & Donut may make you drool. Being in this place is a perfect way to satisfy your desire for sweet treats. What sets Mad Dogs Creamery & Donuts apart too is that their donuts are made from natural ingredients with no preservatives added. Popular flavors include chocolate icing, Boston Crème, lemon filled, banana pudding, maple bacon and so much more. You can also get unique flavors like sea salt sprinkles, red velvet with cream cheese icing, peanut butter & jelly, devil's food cake with peanut butter icing AND donut topped with homemade ice cream for an extra ordinary experience.
WHERE: 731 East Parkway, Gatlinburg, TN 37738 | WHO: 865-430-5757
Services: Takeaway | Dine-in | No delivery
Hours: M: 7 am - 9 pm | T: 7 am - 9 pm | W: 7 am - 9 pm | R: 7 am - 9 pm | F: 7 am - 9 pm
3. Gatlinburg Grind
Gatlinburg Grind is among the best donut shops in Gatlinburg, TN, and it satisfies you with the sweetest donuts. To top off the experience, you'll also get the freshest roasted coffee beans in every freshly brewed cup to compliment the sweet treat! Be sure to check out this place when looking for donut shops near Gatlinburg,Tennessee.
WHERE: 680 Glades Rd STE 3, Gatlinburg, TN 37738, United States | WHO: 865-277-7958
Services: Takeaway | Dine-in | No delivery
Hours: M: Closed | T: Closed | W: 8:30 am - 2 pm | R: 8:30 am - 2 pm | F: 8:30 am - 2 pm
S: 8:30 am - 2 pm | U: 8:30 am - 2 pm
4. Dunkin'
Dunkin is one of Pigeon Forge's donut shops that will satisfy anyone needing a tasty dessert or sweet pick me up! It's an excellent place to get delicious donuts of various flavors, depending on your preference. In fact, the most popular flavor of donuts is glazed donuts which can be paired with its new, mango pineapple Dunkin' Refresher that's even better combined with green tea, coconut milk or lemonade.
WHERE: 2209 Parkway, Pigeon Forge, TN 37863 | WHO: 865-430-5757
Services: Takeaway | Dine-in | Home delivery (Delivery time 6 am - 8 pm)
Hours: M: 5:00 am - 9 pm | T: 5:00 am - 9 pm | W: 5:00 am - 9 pm | R: Closed | F: 5:00 am - 9 pm | S: 5:00 am - 9 pm | U: 5:00 am – 9 pm
5. Krispy Kreme
Looking for tasty donuts? There are 16 Krispy Kreme shops but if you want the best donuts in Tennessee, try the Pigeon Forge location. The Krispy Kreme in Gatlinburg closed completely due to staff shortages, but have no fear, the Pigeon Forge Kripy Kreme shop owned by Joey Messick & Heather Baiamonte offers catering services too. Here you'll get a delicious daily selection of iced, glazed, filled, cake and chocolate donuts baked each day for pick up or delivery.
WHERE: 4074 Parkway, Pigeon Forge, TN 37863 | WHO: 865-378-7373
Services: Takeaway | Dine-in | Delivery (7:30 am -9:30 am)
Hours: M: 6:00 am - 10 pm | T: 6:00 am - 10 pm | W: 6:00 am - 10 pm | R: 6:00 am - 10 pm | F: 6:00 am - 11 pm | S: 6:00 am - 11 pm | U: 6:00 am – 10 pm
6. TGI Fridays
Just a 3-minute walk from Gatlinburg Space Needle, TGI Fridays is one of the best places to find donuts in Gatlinburg. Go for treats and fill up on beer, cocktail and American fare. These donuts come in various flavors and are perfect for satisfying your cravings.
WHERE: 959 Pkwy Gatlinburg, TN 37738 | WHO: 865-436-8443
Services: Dine-in | Delivery
Hours: M: 12:00 am - 9 pm | T: 12:00 am - 9 pm | W: 12:00 am - 9 pm | R: 12:00 pm - 9 pm | F: 1:00 pm - 11 pm | S: 12:00 pm - 9 pm | U: 12:00 pm - 9 pm
7. Cider Bar and the Apple Barn
If you're in the mood for apple cinnamon donuts, check out the Apple Barn. In fact, the menu boasts apple dumplings, apple muffins, fresh baked apple pies, fried apple pies and more. The story goes that Bill Kilpatrick planted apple trees in the 1970s which produced more than enough for Georgia Kilparick to sell bagged apples each fall from the family's carport. In time, they outgrew the space and transformed the barn into a shop to sell apples and cider. Today of visitors go to this real-life orchard each year for apple cider – and donuts!
WHERE: 230 Apple Valley Road, Sevierville, TN 37862 | WHO: 865-366-1248
Hours: M: 10:00 am - 7 pm | T: 10:00 am - 7 pm | W: 10:00 am - 7 pm | R: 10:00 pm - 7 pm | F: 10:00 am - 7 pm | S: 10:00 am - 7 pm | U: 10:00 am - 7 pm
BONUS: Smoky Mountain Pancake House
There is always an excellent way to satisfy your craving for something sweet. Smoky Mountain and Pancake House is a Gatlinburg, Tennessee, donut shop that will give you the best-tasting donut in town.
If you are in Gatlinburg and want bites that will make you have a perfect day, reach out, and the Smoky Mountain Pancake House will sort you.
WHERE: 4050 Parkway, Pigeon Forge, TN 37863 | WHO: 865-453-6746
Services: Dine-in | Delivery | Curbside pick up
Hours: M: 8:00 am - 1 pm | T: 8:00 am - 1 pm | W: 8:00 am - 1 pm | R: 8:00 am - 1 pm | F: 8:00 am - 1 pm | S: 8:00 am - 1 pm | U: 8:00 am - 1 pm
Use Our Handy Map to Find Your Way Around!
Types of Donuts to Try in Gatlinburg Donut Shops
There are several types of donuts that you may enjoy while at the Gatlinburg donut shops. You can find almost any flavor and taste in your donut adventure. Below are some of the top types of donuts to enjoy in Gatlinburg:
● Yeast donut
● Jelly donut
● Cake donut
● Frosted donut
● Glazed donut
Yeast Donuts
This option is the best if you are a fan of donuts containing fewer additives. The main ingredients in this type of donut are butter and yeast. The butter is responsible for bringing the signature lightness to the donut. All the Gatlinburg shops on our list have yeast donuts on their menus.
Jelly Donuts
While hunting for the best donut in the Gatlinburg shops, the jelly donut is among the best you may find. This donut is a yeast donut without a hole in the middle. A rich fruit filling is also in the middle to help bring out that full flavor.
Cake Donuts
Butter is the main ingredient in cake donuts and the Gatlinburg donut shops on this list have certainly perfected the recipe to offer the best cake donuts in town. These donuts have a texture and soft feel that create the perfect combination that donut enthusiasts in Gatlinburg love.
Frosted Donuts
Frosted donuts are made from cake donuts as they are able to withstand frosting and handle a lot of toppings to create a finished product; frosted donuts.
Glazed Donuts
The Gatlinburg donut shops use cake and yeast donuts to prepare glazed donuts. The thin glaze that often coats the surface is responsible for giving it this general name. While in Gatlinburg donut shops, you may enjoy glazed donuts in several flavors.
Best Side Dishes to Eat With Donuts
Donuts are delicious however, eating them with toppings or side dishes makes them irresistible. They are famous worldwide, but Donut Friar Gatlinburg may be a perfect place to kick off your trip to Tennessee.
The smooth and sweet taste makes everyone crave donuts. It is delicious glazed or creamy, depending on your preference, but super delicious when accompanied by other dishes.
Did you know that donuts may be particularly delicious when you serve them with side dishes? They go well with dishes like:
Fruit Salad
When serving donuts, it may be excellent if you balance every nutrient. Adding a fruit salad is ideal for those who want a healthier meal. Use any fruit to make a fruit recipe, and you will have the sweetest donut.
Fried Egg
To ensure you get the best donut, fry it together with eggs or fry the eggs and place them between the donuts if you want a delicious donut for your breakfast, lunch, or dinner.
How the donut complements the fried eggs ensures you have the best dessert. You may add some cheese if you crave a more flavorful donut.
Peanut Butter and Jam
It is simple and easy to top off your donut game by applying peanut butter and jam. If you are in a hurry, this might be the easiest way to make your donut taste better. Topping donuts with peanut butter and jam may create "sweet" memories for your family.
Slice your donut and apply the jam between; you may do that in less than 10 minutes. Pair your donut with peanut butter and jam for an even tastier result.
Wine
An original donut that is plain goes well with wine. These heavenly bites are light and fluffy and perfectly match your favorite vino. If you want a cold drink to pair with our donuts, your favorite wine will do good.
Bottom Line About Gatlinburg Donut Shops
Angola, Indiana may be the donut capital of the world but if you're looking for a sweet snack or sugary treat near the Smokies, there's no shortage of donut shops is Gatlinburg. Each place on our list offers irresistible flavors and intoxicating aromas that linger with each bite. Check them out and choose your favorite pick!
Looking for travel tips, tricks and information about amazing destinations? Check out the Travel Blog for things to do, places to eat and so much more.

RELATED ARTICLE: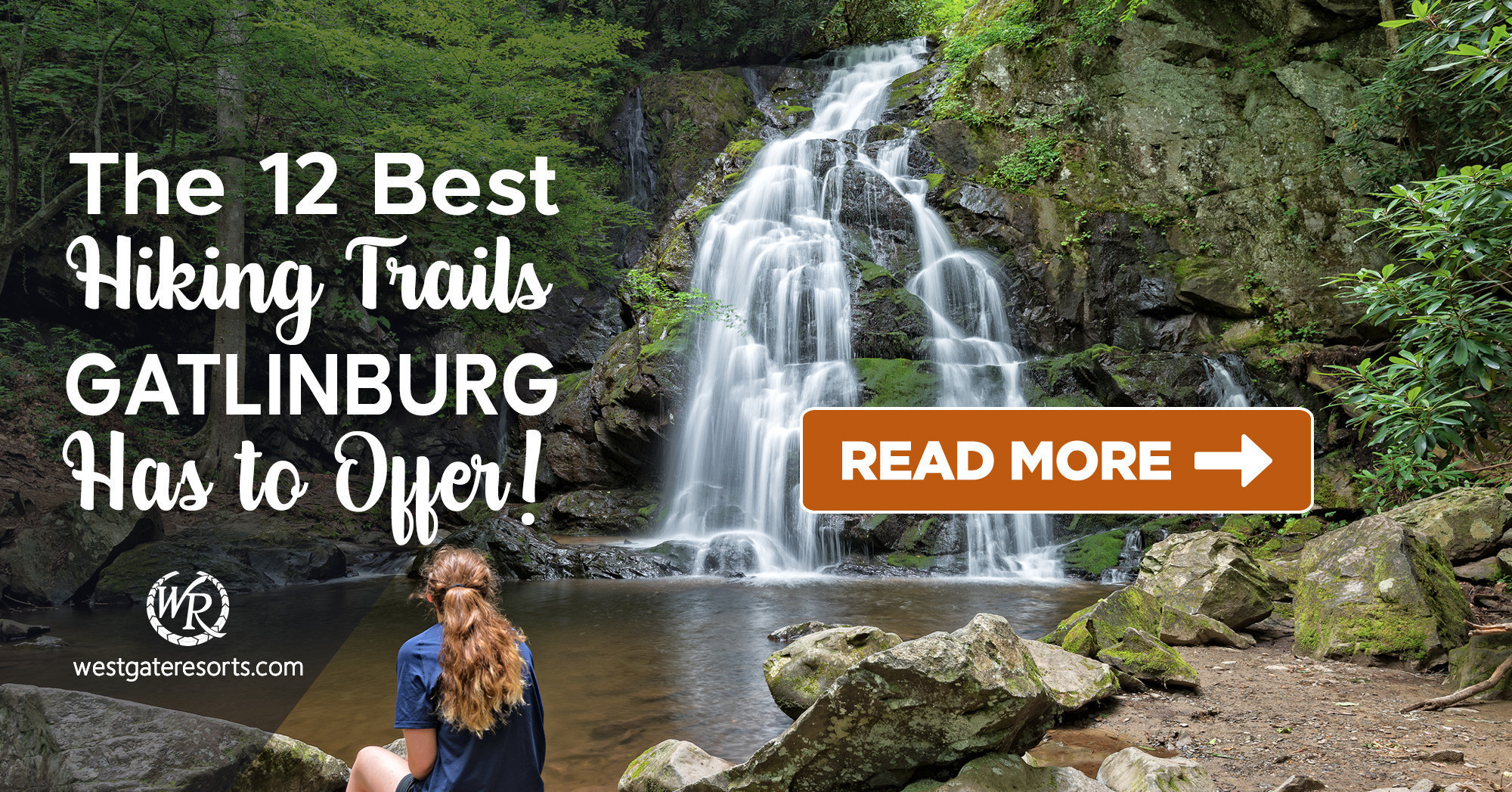 At Westgate Resorts, when you Check-In, there's a LOT to Check-Out! Your Gatlinburg vacation awaits! Explore our Gatlinburg resorts today or talk with a vacation planner at 888-852-2959 or 407-355-2690.
* Westgate Resorts is in no way affiliated with the attractions featured in this article. Items or places listed are current as of the publishing date of this article. Please call or visit the respective website for the most up-to-date offerings and details.
When You Check-in, There's a Lot to Check Out
Sign up for our newsletter and check-in to great offers, secret stuff, and special events.