The Ultimate Guide to Family Friendly Hunting Trips in Florida!
The Ultimate Guide to Family Friendly Hunting Trips in Florida
"Perhaps I should not have been a fisherman, he thought. But that was the thing that I was born for." — Ernest Hemingway
Got family friendly hunting trips in your sights? You're right on target! Rise n' shine, it's hunting time! Whether you're tapped out on all the things to do in Orlando for tourists and you're looking for something new, or you're a seasoned pro who likes hunting at the peak of dawn or as the sun sets, Florida is a prime location for hunters and families alike. When families aren't racing to Florida's famous theme parks and white-sanded beaches, they can be found wandering the fierce Florida wilderness with more adventurous motives in mind! Between wild hog hunting in Florida, great gator hunting in Florida, and white-tailed deer, there is a legal catch for everyone in the Florida wildlife spectrum.


Collect More Than Memories on Your Next Family Hunting Trip
Florida natives and visitors alike can enjoy the serene beauty that is the Florida outdoors. For a lot of families, hunting can be a time for bonding and making memories. But between planning the family itinerary and navigating the unpredictable Florida weather, there's of steps that go into preparing for a family friendly hunting trip. That's why we've prepared the ultimate guide for family friendly hunting in Florida so that way families can relax and get straight to the shot.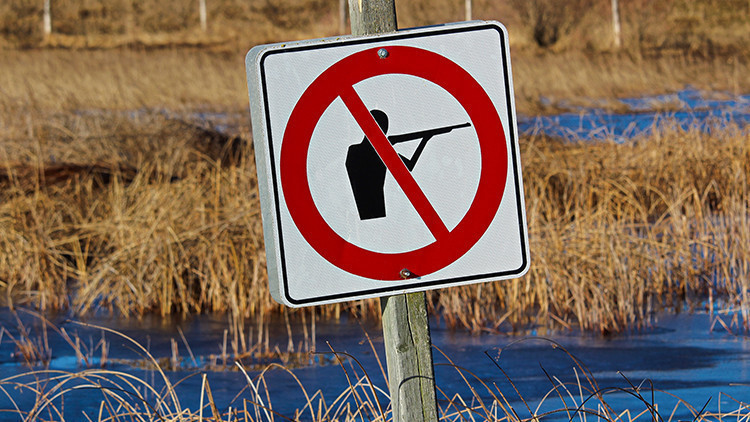 1 | Plan Accordingly Before Trip | Making sure you have the proper documentation and knowledge of Florida hunting is key. Hunting is different in every state, and though the regulations and laws can be similar, it's always good to brush up the information, especially if you have new hunters in your group and/or family.
Complete Hunter Safety Course - The Florida Fish and Wildlife Conservation Commission states that "Anyone born on or after June 1, 1975, and 16 years or older, must pass a hunter safety course before purchasing a hunting license, unless using the deferral from the hunter safety certification requirement and hunting under the supervision of a qualified hunter." Makes sense, right? You wouldn't attempt to fix a broken auto engine without the right tools, the same way you wouldn't go hunting without the right safety precautions.

Licenses and Permits - Making sure you have the proper documentation and knowledge of Florida hunting is key to a successful hunt. Just like you wouldn't drive without a license, Florida law requires all hunters to hold a Florida Hunting License. After completing your Hunter's Safety Course, you can obtain the needed licenses and permits dependent on the details of the hunt. If hunters are 16 years old or younger, they need to be accompanied by an adult with a legal license. Florida residents and non-residents can obtain their Florida Hunting License and permits.

Brush Up on the Florida Hunting Regulations - Even if you consider yourself a hunting expert, it's always good to read and back the Florida Hunting Laws and Regulations before your trip. Especially if your family is from out-of-state. You never know what questions might come up when you're experiencing the great outdoors!

Review Bag Limits and Season Dates - Florida's four hunting zones (A, B, C, D) all have their own seasons for hunting. It's important to make sure you're hunting in the right zone, so you are hunting in the legal season. The daily bag limit is the amount of game you can collect during your hunt and is sometimes dependent on the season you're hunting in.

Have Landowner Permission - Obtaining a valid Florida Hunting license does not automatically allow you to trespass on private property. Hunter's must obtain landowner permission before entering private property. Trespassing while possessing a firearm or dangerous weapon is a felony and can lead to imprisonment and/or a fine of up to $5,000. Now that's a way to ruin your family vacation!

Check weather for trip - Just like any trip, it's good to check the weather so you know what to expect and can pack accordingly. Rain or shine, Florida hunters find their call of the wild no matter the weather.
RELATED ARTICLES
Theme Park Roundup! 5 Parks Sound Off On Safety Policies Now In Place
6 Ways the NBA is Even More Fun in Orlando
6 Ways to Make The Most of Your Next Universal Adventure!
2 | Map Out Hunt | Mapping out your hunt is super important and is also dependent on the weapons/firearm you choose to hunt with, as well as the game. The four Florida hunting zones are broken up into quadrants and all have different dates for their seasons. The seasons are Archery, Crossbow, Muzzleloading gun, Youth Deer Hunt Weekend, and general gun season. It's crucial to map out your hunt before even planning the dates to your trip.
3 | Research Florida Wildlife | While whitetail deer and wild hogs are the most popular species to hunt in Florida, the Sunshine State is home to various animals keen to hunters like alligators, Osceola turkeys, waterfowls and ducks, Burmese pythons, Black bears, doves, and small game. All species, especially deer, have their own rules and regulations to hunting. It's important to study your catch before your hunt so you have the proper equipment and knowledge on your catch.
4 | Pack the Right Gear | Nothing is worse than getting out into wilderness and realizing you don't have the proper equipment or left something behind. And hunting unprepared can be potentially dangerous. While some of these items seem like a given, they could be lifesaving. Literally!
During the Hunt
We suggest creating a list to check-off from with the following items: Water, First Aid Kit, Rain Gear, Food/Snacks, Knife and Sharpener, Rubber Gloves, Survival Blanket, Rangefinder, Flashlight, Baby Wipes, Fire Starter & Lighter, Game Call, Ammo & Ammo Case, Binoculars, Firearm/Weapon(s), Toilet Paper, GPS, Two-Way Radios, Batteries, Bug Repellent, and the most important item of them all, Bug Repellent. Those pesky Florida mosquitoes will be the biggest challenge of your hunt.
After the Hunt
The list of items you will need for after the hunt may be shorter but are the most important in helping you take home your catch. The tools you will need are the following: Gutter Gloves, Permanent Marker, Processing Knives, Butt-Out Tool, Deer Drag, Pelvic Saw, Cooler, and Trash Bags/Game Bags.
5 | Garment Requirements for Safety and Comfort | When packing for your family hunting trip, it's important that everyone in the family is dressed to impress (the wildlife, of course). If there's anything Florida hunters have learned is comfort is key. The list provided also follows the Florida hunter orange requirement, which state's it is unlawful to hunt deer or accompany a person hunting deer unless each person is wearing a minimum of 500 square inches made from daylight fluorescent orange material. Our garment list includes, but is not limited to: Rain Jacket, Boots, Hunting Gloves, Thick Socks, Orange Vest, and Orange Hat. If orange isn't your color, hunting may not be the sport for you!

6 | Discover Florida Youth and Family Hunting Opportunities | The youth hunting programs in Florida offer safe and educational youth hunts that are mentored by expert hunters. Young hunters between the ages of 12 and 17 who have passed a Florida hunter safety course and accompanied by a legal parent/guardian can participate in these scheduled hunts. Between Youth Deer Hunt Weekend, youth Spring Turkey Weekend, and Youth Waterfowl Hunting Days, there are several opportunities for Florida resident and non-resident youth to grow their skill level and explore the sport of hunting.
7 | Choose the Right Outfitter for Your Guide | If you're not quite comfortable with navigating the Florida wilderness on your own, hiring a professional guide is the best way to ensure your family hunting trip is successful and safe. Since hunting is such a popular sport in the Sunshine State, there are numerous credited hunting outfitters to choose from. Choose hunters who know the Florida landscape like the back of their hands so you can explore the beauty of Old Florida as you experience hunting like never before. Make some hunting memories with your family and bring home more than just stories to tell! There are plenty of opportunities for adventure and fun. After the hunting trip, the family can come together and continue making memories while enjoying the Florida outdoors.
Ready for your hunt? Let's buck it!
Whether hunting clears your mind or gives you a primal rush, the Florida landscape is the perfect place to plan for a family hunting trip. Between being home to the best the wild hog and alligator outfitter and the most favored active ranch on this side of the Mississippi River, the Florida wilderness will have your family talking for generations to come.

RELATED ARTICLE:
At Westgate Resorts, when you Check-In, there's a LOT to Check-Out! Your Florida vacation awaits! Explore our Florida resorts today or talk with a vacation planner at 888-852-2959 or 407-355-2690.
* Westgate Resorts is in no way affiliated with the attractions featured in this article. Items or places listed are current as of the publishing date of this article. Please call or visit the respective website for the most up-to-date offerings and details.
Other tagged pages of interest: orlando hotels near disney, resorts near universal studios orlando, lake buena vista resort, kissimmee resorts, kissimmee hotels, hotels orlando, orlando resorts, resort hotels, staycations
When You Check-in, There's a Lot to Check Out
Sign up for our newsletter and check-in to great offers, secret stuff, and special events.