6 Ways the NBA is Even More Fun in Orlando
Why the NBA in Orlando is a Slam Dunk!
We know what you're thinking! Of ALL the things to do in Orlando,... between the theme parks and the Orlando hotel scene, this town makes most of its magic around roller coasters and virtual reality rides,.... right? UNTRUE! Orlando is a town that has "Magic" to spare! Between the Magic Kingdom and the NBA's Orlando Magic, you could say that magic experiences are second nature in a town known for fun, sun, and smiles. But those who call Orlando home know there's no other place they'd want to be. Let us give you an assist, so you know where to travel and discover you why everyone falls in love with Orlando when they visit.
NBA Orlando At Your Fingertips
1 | Endless Sun and Fun | We know everyone thinks of mouse ears and thrill rides when they hear "Orlando." But that's far from all there is to do in this delightful town in the heart of the Sunshine State. You could visit Orlando and never set foot in a theme park, and still have the time of your life.
Don't believe us? Take the challenge yourself and check out these 51 things to do in Orlando.
2 | Incredible Food | Orlando is home to some of the best food experiences in the world. International Drive is home to terrific restaurants offering incredible tastes from across the entire world. It's a foodie's dream, and an adventurous palate's secret court. Whatever you're in the mood to eat, you'll get served in Orlando.
Try out one – or all! – of these 15 restaurants on International Drive for a slam-dunk dining experience. Whether you dine in or take out, your taste buds will thank you.
3 | You Can Enjoy a "Night In" as Much as Any "Night Out" | After a big day, sometimes you just want to lay up in your room and enjoy the serenity of a comfortable night watching TV. You'll need to make sure your kitchen is stocked, though, and you're not going to travel with a suitcase full of your favorite beverage or midnight snack.
That's why we've mapped out the area to help you keep your fridge full of the things you crave. Simply stop at one of these 8 grocery stores near Walt Disney World and you can just enjoy the view from your room without having to worry about grabbing a bite.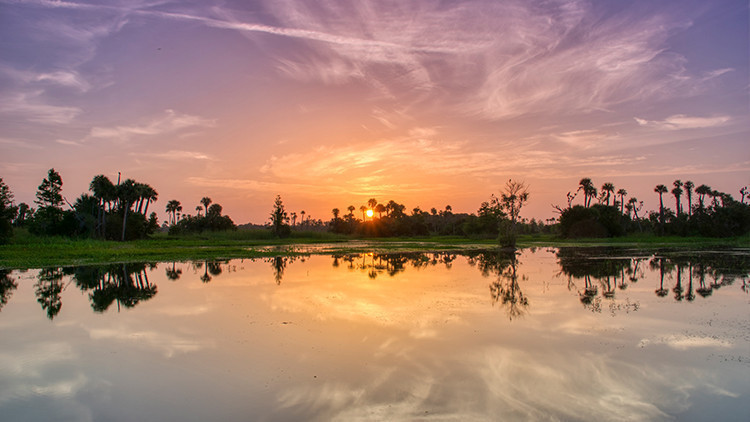 4 | Beautiful Scenery | Orlando has some of the most magical views in the world. Beneath the big skies full of sunshine, is a majestic landscape with a stunning amount of greenery. Touring social media, you know you won't want to pass on one of these sites. You just need to know how to see them. But we'll admit that you can't take it in with just one tank of gas.
Fortunately for you, you can board a helicopter and lift yourself above the highways and across the town so you can see what the locals already know…that Orlando is a beautiful place to be. In fact, we know 6 great Orlando helicopter tours you should try.
5 | Relaxing Spaces | Orlando knows the value of enjoying your time and unwinding in the fresh air. Find your moments of Zen with some beautiful parks and out-of-the-way spaces that transport you to a different frame of mind without placing you far outside the action.
Explore tranquil gardens, take a long walk on a beach just a short drive away, hang out with the gators, or discover something new with our guide to 8 things to do in Orlando to wind down.
6 | Romantic Places | Orlando is a great place for families. There's something to enjoy for every mom, dad, kid, and cousin. But it's not just about family time, it's also great if you've got a special someone for whom you're as passionate as b-ball, there's a quiet place for you to escape and let the world fade away. And we've got the perfect guide to 10 romantic places in Orlando are perfect to get away from the full court press of the day.
One More Thing...
Hoop Dreams Can Come True | So long as you're in town to see your favorite stars, why not prove your own skills? You can do just that with the NBA Experience at Disney Springs! There's nothing like taking to the court and scoring big with a real, live NBA Experience in Orlando, and then capping the evening off with a world-class Disney Springs bar crawl!
As you can see just from this short list, Orlando has wonderment and activity to spare. It's a special type of living that locals love to share, visitors love to discover, and everyone can agree it will make the NBA an even more magical experience.
When You Check-in, There's a Lot to Check Out
Sign up for our newsletter and check-in to great offers, secret stuff, and special events.