The 10 Best Park City Spas to Melt Your Cares Away!
The 10 Best Park City Spas to Melt Your Cares Away!
When most people think of Park City, they think ski, slopes, Sundance and loads of outdoor activities, but there's also a tranquil side to Park City where Park City Spas are perfect for relaxing, unwinding, and melting your cares away. It's no secret that Utah's high altitudes and wintry conditions can be harsh on your skin so self-care is so important, especially while you're on vacation. With so many things to do in Park City, it's good to take a breather so we've put together this handy dandy list of some of the best spas to melt your cares away!

The Best Spas in Park City to Find Your Serenity
Get the most out of your vacation by setting aside time for yourself to indulge in Serenity! Imagine how you'll feel after experiencing luxury spa treatments and a day of blissful pampering. What could be better than that? Spoil yourself and enjoy one of the best spas in luxury in Park City!
1 | Westgate Park City – Serenity Spa | Rejuvenate and renew your mind at the award-winning Serenity Spa by Westgate. There's no better way to make your vacation at Westgate Park City complete than spending a day indulging in self-care. Serenity Spa is a full-service mountain retreat day spa with a long list of spa services perfect for your restoration needs. From diverse therapy and relaxation packages to services for couples, kids and teens, you will feel pure serenity from the moment you enter the spa!
WHERE: 3000 Canyons Resort Dr., Park City, Utah 84098 | WHO: 435-655-2266
RELATED ARTICLES
The Ultimate Guide to Snowmobiling in Park City Utah!
The 10 Best Places to Eat in Park City Utah
The 10 Best Hiking Trails Near Park City Utah This Winter!
2 | Aura Spa & Boutique | Experience relaxation at the full-service, eco-conscious Aura Spa & Boutique. With services ranging from massages, facials and skincare, the Aura Spa is a great spot for your spa and relaxation needs. Aura Spa & Boutique is located in the heart of historic Main Street known for its artsy atmosphere.
WHERE: 405 Main St. #B, Park City, Utah 84060 | WHO: 435-658-2872
3 | Align Spa | Known as "The Original Park City Spa", Align Spa is Park City's oldest day spa. This historic spa is all about relaxation and well-being. With experienced estheticians, they offer a range of massages and facials as well as waxing and tinting services too.
WHERE: 1792 Bonanza Dr. #130, Park City, Utah 84060 | WHO: 435-647-9300
4 | The Kura Door | Kura Door Holistic Japanese Spa offers many traditional spa treatments but what sets it apart is the Ofura Bath which starts with Japanese tea and bathwater infused with detoxifying oils, herbs and sea salt along with soft fragrance and relaxing music. The journey ends with a relaxing head to toe massage which stimulates the senses and release the stress and tension from everyday life.
WHERE: 1136 E 3rd Ave, Salt Lake City, Utah 84103 | WHO: 801-364-2400
5 | Breathe Massage & Spa | Rejuvenate and relax at Breathe Massage & Spa! They offer a range of services including bodywork, massage, facials, and waxing. Their packages are tailored to each specific need of their clients including men and teens. Breathe Massage & Spa is passionate about helping people through holistic therapy! If you are looking for holistic spa services, check them out!
WHERE: 1910 Prospector Ave Suite 303, Park City, Utah 84060 | WHO: 206-639-5721
6 | Alpen + Hyde | Alpen + Hyde is a boutique spa offering a variety of treatment techniques. They are committed to providing the best experience and even offer outcall services where a licensed specialist will come to you. They are known for their most popular packages, couple's massages, deep tissue, and hydrating Swedish massage. If you're looking for outcall convenience, be sure to check out Alpen + Hyde.
WHERE: 255 Main St., Park City, Utah 84060 | WHO: 435-640-7965
7 | The Spa Lounge | This day spa offers a variety of services such as massages, facials, manicures, microblading and more. With a little bit of a drive to Murray, Utah, you can find yourself feeling relaxed and rejuvenated. If you are also looking for great facial products, The Spa Lounge offers a plethora of product options for you to enjoy.
WHERE: 404 E. 4500 S. Suite A22, Murray, Utah 84107 | WHO: 801-784-6511
8 | Park City Massage & Spa | The Park City Massage & Spa is a professional wellness center designed for relaxation. Their goal is to guide the body towards improved health. It's easy to forget about the importance of self-care but this spa offers Organic & Medical Facials to help with anti-aging, skin care needs and more so you don't forget! If you are looking for a spa that offers natural options with organic ingredients, be sure to check them out!
WHERE: 2080 Gold Dust Ln, Park City, Utah 84060 | WHO: 435-850-6190
9 | Summit Spa & Float | Summit Spa & Float takes pride in offering services that target the mind, body and soul. If you're visiting the area of Spanish Fork and looking for a cool spa adventure, check them out. Their aesthetics are so tailored to encourage the overall relaxation experience.
WHERE: 63 E 800 N, Spanish Fork, Utah 84660 | WHO: 801-798-8750
10 | Silver Mountain Sports Club & Spa | If you are a fitness junkie and you're looking for a spa that can also give you a space to work out, this is your spot! Silver Mountain Sports Club & Spa offers salon and spa services ranging from nail treatments, body treatments and more. It is truly the best of both worlds!
WHERE: 2080 Gold Dust Ln, Park City, Utah 84060 | WHO: 435-649-6670
Relax, unwind, and melt your cares away at these best Park City Spas!
Enjoy all that Park City, Utah has to offer on your vacation, including some of these great spas. From exploring the ski slopes to mountain climbing, we want to be sure that you are getting all you can from your trip. Whether you're staying in the city or venturing out to the surrounding areas, you'll find from the list, a spa location perfect for you! And if you're in need of some more Park City itinerary inspiration, our Travel Blog is a great way to prepare too.

RELATED ARTICLE: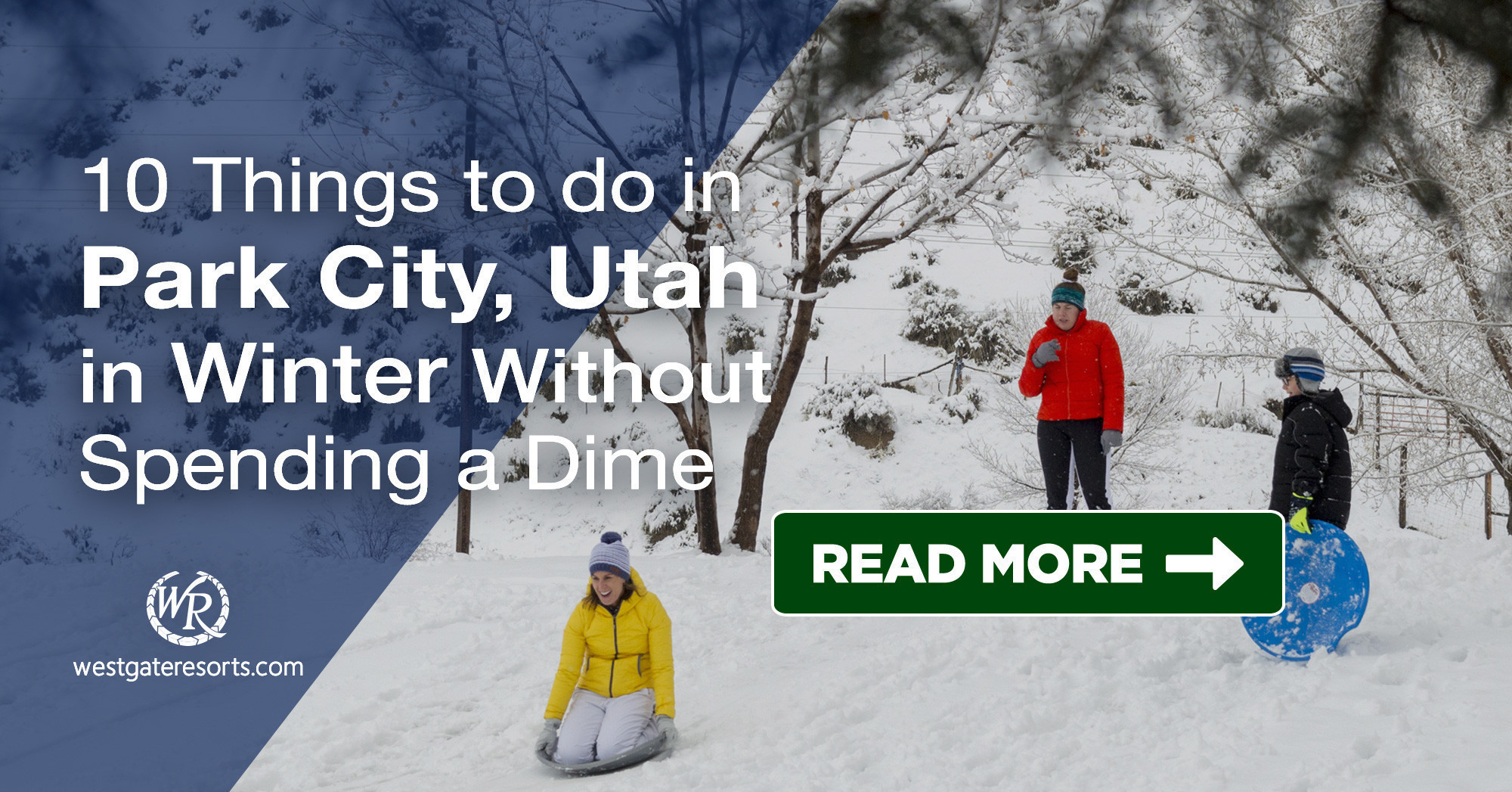 At Westgate Resorts, when you Check-In, there's a LOT to Check-Out! Your Park City vacation awaits! Explore our Park City hotel today or talk with a vacation planner at 888-852-2959 or 407-355-2690.
* Westgate Resorts is in no way affiliated with the attractions featured in this article. Items or places listed are current as of the publishing date of this article. Please call or visit the respective website for the most up-to-date offerings and details.
When You Check-in, There's a Lot to Check Out
Sign up for our newsletter and check-in to great offers, secret stuff, and special events.