10 St. Patrick's Day Celebrations Happening at a Westgate Near You
10 St. Patrick's Day Celebrations Happening at a Westgate Near You
It's that time again. The time of year when we celebrate the patron saint of Ireland. The time of year when we all feel Irish. You guessed it—it's St. Patrick's Day! You can finally wear your green pants without feeling like a total crazy person! Whether you're heading out to a parade, or just to the grocery store (where people will probably be wearing leprechaun hats), there are plenty of ways to celebrate this festive occasion. So, put on your shades and get ready for some green beer and corned beef! Even if you don't celebrate, chances are you have friends and family who do and will be looking for places to celebrate soon. If you're looking for the best St. Paddy's weekend events near or at your favorite Westgate Resorts destination, we've got a list of holiday activities that will make you feel like you just stroke gold!
Leprechaun Approved St. Patrick's Day Celebrations
Did you know that there are over 2 million people of Irish descent in the United States? That's just one of the many reasons why this holiday is so widely celebrated. It's a day to celebrate everything Irish: culture, food, drink, and music. Join in on the festivities at these 10 St. Patrick's Day Celebrations Happening at a Westgate Near You!
Orlando, FL
1 | Nashville Singer Songwriter at Westgate River Ranch Resort & Rodeo | Whether you've discovered Westgate River Ranch Resort & Rodeo after searching for places to visit for Thanksgiving or have spent the past St. Patrick's days down at the ranch, this year will be better than ever! Celebrate like an Irish cowboy On March 17, 2022, at the Nashville Singer Songwriter Series featuring Chad Bearden and Rufio Hooks at the Westgate River Ranch Saloon!
WHERE: 3200 River Ranch Blvd, River Ranch, FL 33867 | WHO: 863-692-1321
2 | Mighty St. Patrick's Festival at Disney Springs | Put on your best green and get ready for a day of celebrating St. Patrick's Day the only way Disney does it—with great food, live music, entertainment, and festive surprises galore! Just minutes down the road from Westgate Vacation Villas Resort, Raglan Road Irish Pub & Restaurant, located in Disney Springs, is whipping up a celebration fit for the most Irish of holidays from March 11th to March 17th with an incredible lineup of live entertainment including the Lisa Canny Band, Raglan Road Irish Dancers, Emerald Shore, and more.
WHERE: 1640 Buena Vista Dr, Orlando, FL 32830 | WHO: 407-938-0300
Las Vegas, NV
3 | St. Patrick's Day Weekend 2022 Fremont Street Experience | Las Vegas is painting the town green for St. Patrick's Day and you're invited to the party! The Fremont Street Experience's St. Patrick's Day Celebration will be a day full of free, live entertainment and epic people watching! Come early, drink often, and enjoy the celebration on Fremont Street in Downtown Las Vegas, happening down the street from Westgate Las Vegas Resort & Casino, on March 17, 2022, with live music including The Arcadia Kings, Celtic Rockers, Whiskey Galore, Finnegan's Wake, and more.
WHERE: E Fremont St, Las Vegas, NV 89101 | WHO: 702-678-5600
Gatlinburg, TN
4 | Get Lucky at the SkyLift Park | If you plan on spending your favorite Irish holiday at Westgate Smoky Mountain Resort & Water Park, discover the luck of the Irish this St. Patrick's Day with the SkyBridge, the continent's longest pedestrian cable bridge, illuminating in all things green! This year, there will be 200 feet of the tunnel shining bright with green lights, and 680 feet of the bridge will be illuminated too. Don't miss out on experiencing these lucky green lights—they will be lighting the Smoky Mountains green all March long!
WHERE: 765 Parkway, Gatlinburg, TN 37738 | WHO: 865-436-4307
5 | St. Patrick's Day Celebration in Downtown Gatlinburg | Are you looking for St. Paddy's activities during your stay in your favorite downtown Gatlinburg hotel? Enjoy an entire week of shamrockin' fun from March 12 to 19, 2022, with traditional and exciting Irish decorations, fares, entertainment, special offers, and more in Downtown Gatlinburg! Bring your family and friends to this one-of-a-kind celebration as the Smoky Mountain Tunes and Tales entertain festival-goers with toe-tapping Irish reels and jigs on March 16 from 5 pm to 9 pm. From traditional Irish cuisine at many Gatlinburg restaurants to custom-made cocktails and mint chocolate chip milkshakes, there is something for everyone. And don't forget about the green pancakes and beer!
WHERE: 811 East Pkwy., Gatlinburg, TN | WHO: 800-588-1817
Myrtle Beach, SC
6 | 32nd Annual St. Patrick's Day Parade and Festival | Do you love festive parades and getting lost in a sea of green? If so, you definitely need to check out the 32nd Annual St. Patrick's Day Parade and Festival during your stay at Westgate Myrtle Beach Oceanfront Resort! With over 100 parade applicants, this year's parade will be the biggest yet on the Grand Stand! Starting at 9 am, the parade travels all throughout downtown Myrtle Beach and ends on Main Street to Ye Olde Kings Highway. Continue the fun after the parade at the street festival set with three stages of live entertainment and over 100 vendors displaying their arts and crafts.
WHERE: Main Street, North Myrtle Beach, SC 29582 | WHO: 843-280-5570
Branson, MO
7 | Irish Tenors & Celtic Ladies Show | During your stay in Branson, experience a show that is an explosion of Irish live music and dance! Get into the Irish spirit with the fun, high-energy Irish Tenors & Celtic Ladies Show at the King's Castle Theatre. This will be a St. Patrick's Day like no other as the group of talented singers perform your favorite old-time Irish songs like Danny Boy and Whiskey in the Jar, while you tap your toes to a traditional jig. Whether you're in town lodged at your favorite Table Rock Lake resort or are just passing through, come discover what it's like to be an Irishman or Irishwoman in the US of A. This celebration of song, dance, and culture is guaranteed to bring you a new perspective on Ireland and its people.
WHERE: 2701 W 76 Country Blvd, Branson, MO 65616 | WHO: 417-334-2500
8 | St. Patty's Day Hooley at Waxy O'Shea's | Be transported to the Emerald Isle on March 17 with a special St. Patty's Day event in the heart of the Ozarks! Ireland is a place full of culture and folklore, and you can find that same magic in the heart of St. Patrick's Day at Waxy O'Shea's! Take a break from the party and fill up on pub grub! Their Irish fare will leave you feeling full and satisfied without weighing you down, and the pub's live music, open-mike nights, and trivia contests will keep your night fun until you're ready to call it a night at Westgate Branson Woods Resort.
WHERE: 235 Branson Landing Blvd, Branson, MO 65616 | WHO: 417-348-1759
New York, NY
9 | NYC St. Patrick's Day Parade | Come celebrate St. Patrick's Day at the place many Irish immigrants have called home since 1776! New York City is known for its spectacular, larger-than-life parades and the NYC St. Patrick's Day Parade is no exception. Of the world's largest and oldest parade, the first was on March 17, 1762, will be hosted on 5th Avenue for all of New York to partake in.
WHERE: 5th Ave, New York, NY 10022 | WHO: 718-231-4400
10 | Visit St. Patrick's Cathedral | If you love St. Patrick's Day for its history, St. Patrick's Cathedral in New York City is the perfect place to celebrate Irish history, just minutes from the historic Westgate New York Grand Central. A Catholic cathedral in Midtown and the seat of New York's Archbishop, it's famous for its Neo-Gothic architecture including timeless stained-glass windows, colossal bronze doors, and high altar, as well as being the resting place to some of the city's most noble clergymen and humanitarians.
WHERE: WHERE: 5th Ave, New York, NY 10022 | WHO: 212-753-2261
Last Tips
As you plan to spend your day celebrating the holiday with friends, family, and maybe even a little green beer, here are some of the best events going on near your favorite Westgate Resorts. Whether you're looking for a parade or pub crawl, these 10 St. Patrick's Day Celebrations Happening at a Westgate Near You will ignite your holiday luck with fantastic vacation moments! If you're looking for more things to do while on vacation at Westgate Resorts, check out our Westgate Resorts Travel Blog!
Use Our Map to Find Your Next Lucky Adventure!

RELATED ARTICLE: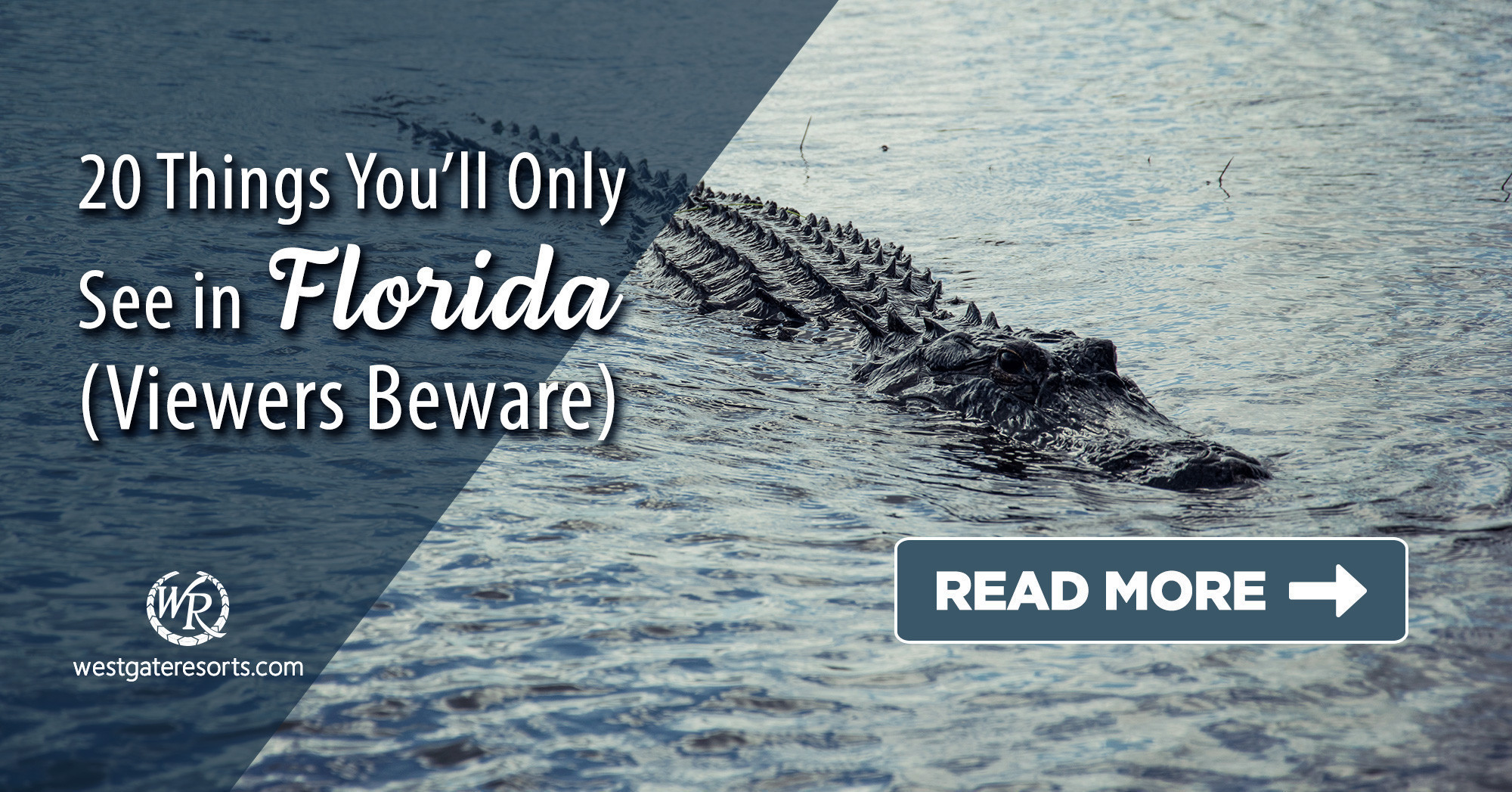 At Westgate Resorts, when you Check-In, there's a LOT to Check-Out! Your vacation awaits! Start planning your next vacation today or talk with a vacation planner at 888-852-2959 or 407-355-2690.
* Westgate Resorts is in no way affiliated with the attractions featured in this article. Items or places listed are current as of the publishing date of this article. Please call or visit the respective website for the most up-to-date offerings and details.
When You Check-in, There's a Lot to Check Out
Sign up for our newsletter and check-in to great offers, secret stuff, and special events.