15 Staycation Ideas That'll Keep You Close To Home
15 Staycation Ideas That'll Keep You Close To Home
The best vacations don't have to be fancy and cost an arm and a leg. Last year I took two days off to create my own staycation and it did the job! I felt renewed and refreshed as if I had vacationed away from home. I'll tell you more about it later…
The great thing about staycations is that they don't require a plane ticket, passport or even a long trip. I'll show you how to use a little imagination and outside-the-box thinking to turn your staycation ideas into an awesome vacation. We'll even cover how to bring your favorite vacation destination to you! If the idea of a staycation is new to you, it means taking a break from housework and putting away your work phone. It means kicking back, relaxing and enjoying an "escape" from your everyday routine in or near the comfort of your own home. And yes, it can be as good and even more relaxing than traveling far away.
Staycation Ideas Near Me
So, you're probably wondering where to find staycation ideas near home. No matter the state, city or town you call home, there are more than enough options to choose from. Keep reading this roundup of our best tips and staycation ideas that'll keep you close to home!
1 | Check into a local hotel or resort | Consider a weekend or a couple of nights at a nice hotel or resort in your city or a nearby town with your significant someone or the entire family. Treat yourself to the good life with room service, visit the spa, take a dip in the pool and pamper yourself like a tourist. If you're a local or live close by, check out Orlando hotels for amenities like waterparks, pools, spa, restaurants and everything you need to make you feel like a VIP.
2 | Go Camping – or Glamping | Camping is always a family favorite because it's fun, affordable, flexible and offers plenty of family bonding time. You can opt for backyard camping or go to a campsite away from home for a different experience. Make s'mores, roast hot dogs, sing songs, and tell ghost stories by the campfire or play games for the ultimate camp out!
To make it even nicer and fancier, try glamping to experience the thrill of camping in luxury without roughing it! If you're in the Orlando area, try a Dude Ranch. Here you camp in luxury with real beds, air conditioning, microwave, mini refrigerator, your own private bathroom, and personal concierge – all perfect for a romantic time away or staycation with the entire family.
3 | Vacation like a Tourist in Your City | Head to the tourist hot spots in your city to experience all that visitors rave about. Even better, rent a sports car to tour in style, visit amusement parks, state parks, attractions, beaches, landmarks or unique spots. If you live in a large city or town, seek out interesting neighborhoods, historical spots, art galleries, gardens, local restaurants, free events – and if you live in a small town, check out neighboring areas. Wherever you go and whatever you choose, have an open mind and explore with a fresh pair of eyes.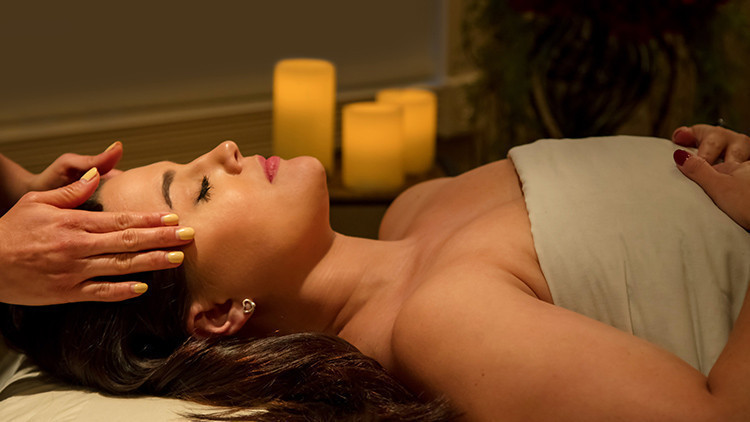 4 | Treat yourself to a Spa Day | Who doesn't like the idea of being spoiled and pampered at a spa? The great thing about them is that they are usually easy to find and you can create your own home spa day experience (with an at home spa checklist)!
Some simple ingredients - set the mood with tranquil music (try nature sounds or calming tunes), add nice lighting (not too bright), an aromatic diffuser with your favorite essential oils (lavender for relaxation, lemon for stimulation, peppermint for relieving tension or chamomile for calm) - soft candlelight also works well for creating a relaxing mood. Next, enjoy a massaging foot soak, facial mask, bubble bath with a good read or meditation. If you're with your significant other, reciprocate massages and foot rubs.
For a fuller experience, consider visiting a local spa.
5 | Hiking in the Great Outdoors | This little gem made our list because of the therapeutic benefits that green spaces, fresh air and nature bring. It's always nice to unplug for the day and connect with the peacefulness and wonder of the great outdoors. Try it for yourself! It will brighten your mood, create the perfect environment for mindfulness and mediation and make you feel refreshed and revitalized.
Hiking is especially a great idea for nature lovers who like to explore and marvel at the awesomeness of the natural world. Visit a national park. If you have a need for speed or an uptick in adrenaline, explore on an ATV! Take for instance, Park City mountain biking, this is a great way for the adventurer to see the sights along hiking trails all year round!
6 | Water Sports | For the outdoor lover and watersports adventurer, a super cool staycation may mean getting splashed and soaked. Search out the best kayaking in Florida, paddle boarding in Park City, jet ski in Orlando, white river rafting in Branson, fishing, snorkeling or whatever your cup of tea is in your town or city.
7 | Make your Own Resort Experience at Home | If you can't get to the resort, bring the resort to you! This fun staycation idea requires a little planning and imagination to achieve the desired effect. Whether a balcony, backyard, patio, or room in your house, transform the space you choose into a beautiful oasis for the perfect escape. Arrange some super comfy couches or a patio set so you can lay back and relax with your favorite drinks and vacation playlist. To complete the look, hang twinkle lights and arrange some green shrubbery for a tranquil feel and atmosphere. There are no rules here, so design what feels good to you – and take plenty of photos of your at- home resort staycation!
8 | Bring your Favorite Vacation to You | If you can bring the resort home, you can certainly bring your favorite vacation spot to life too. Italy? No problem! Create an atmosphere with remnants of Italy. Make your own pasta, Margherita Pizza, or Italian dish – or order takeout or delivery of your favorite Italian meal with tiramisu or gelato for dessert. Watch an Italian movie, an opera performance online and take a virtual walking tour in Rome, Florence or historic landmarks. Make sure to play Italian music too – with the windows open. Paris, Japan, Fiji, Scotland – whatever the destination you find fascinating, recreate it for your staycation.
9 | Enjoy being home | Everybody needs a little time away from the hustle and bustle of life and the busy routine of everyday normalcy. This is why enjoying your downtime and spending time at home is a gift that keeps giving. Home is your ultimate safe haven and judgement free zone where you feel most relaxed. This is what makes it one of the best places for a staycation. You're surrounded by the "stuff" that brings you comfort and contentment. Here you can spend all of your energy on yourself with the world outside your door.
Binge on Netflix and get caught up on the seasons of Bridgerton, and The Crown you've missed or whatever is on your movie wish list with popcorn and wine.
Plan a dance party in your living room, paint night on the patio, board game battle, movie night marathon and wine tasting with family or friends or a scaled down version with your significant other.
To make it even more interesting, use your staycation to start a new hobby like painting, gardening, soap or candle making or start learning a new language, musical instrument, or personal development project based on your interest.
10 | Day Trip | Venture into a neighboring city or town and be a tourist for a day. The best thing about a day trip is that you can explore a nearby location without having to worry about staying overnight! If you live in the Sunshine State, take your pick from any of the great day trip Florida offers. Vegas? Look to Las Vegas off the beaten path and so forth depending on wherever you call home. Do a search and plan a road trip to the interesting places close by. Visit parks, attractions, landmarks, beaches, dining or shopping areas – and don't forget your playlist for the ride.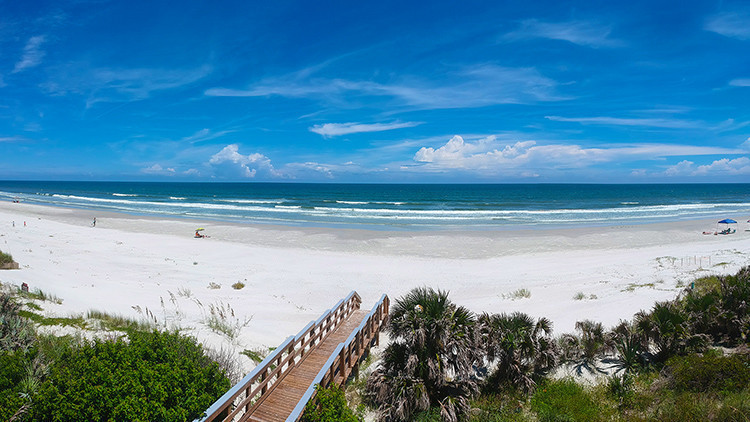 11 | The Beach | The beach is one of the most popular go-to spots for the ultimate staycation. If the weather is nice and warm, make a splash and cool down but even if the water is on the chillier side, you can still have as good of a time.
Be creative and put your own spin on treasure hunting, beach volleyball, kite flying, beach board games, and sandcastles. Build a fire or have a bonfire (if permitted), read, meditate or practice yoga. Soak up the sun, have a barbecue or picnic, jog, explore, take pics, paint or visit a shark tooth beach to collect – yes, real-life shark teeth!!
If you're looking for a pet-friendly beach excursion to share with your four-legged bud, do a quick search for dog friendly beaches near me.
There are more than enough beach activities to make this option the best part of your staycation. If you don't have a beach nearby, many of the same activities can be enjoyed by a lake or pond. Keep reading for even more ideas covered in our staycation at the park suggestion coming up soon.
12 | Swap homes with a friend | In the movie, The Holiday, Kate Winslet traded her English cottage for Cameron Diaz's home in Los Angeles. I'm not suggesting that you travel to Europe, but you get the point – swapping your house with a friend nearby could bring the vacation vibe without the plane ticket and price tag. Having a new surrounding for a weekend or a few days, makes this a brilliant staycation idea which is why it made our list!
13 | Picnic in the Park | This idea is pretty cheap and easy to plan. Find a nice park, preferably close to a lake or pond. Bring along a blanket and picnic basket full of delicious goodies you enjoy from the grocery store. This may be sandwiches, fruits or even a homemade meal.
If you're taking the entire family, choose a park with a playground, nature or hiking trail. Some parks also allow families to barbecue, others have splash pads to keep the kids entertained for hours.
This may also be a romantic idea for couples. Add a few mason jar candles (depending on the weather, flameless candles maybe even better), wine, fresh flowers and music to your spread. A tent is optional but may add to the experience.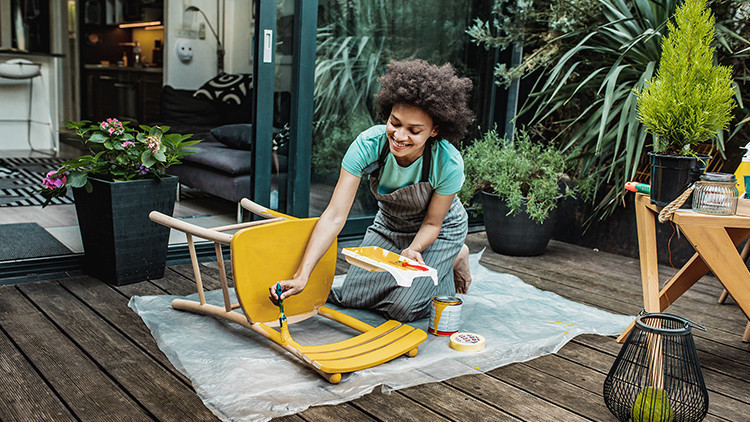 14 | Makeover your house | This idea isn't for everyone but will bring a lot of pleasure to many. If you're the type who hates clutter, loves remodeling or interior designing or want to catch up on pending projects, you'll love this little gem. Rearrange a room to give a fresh new look. Repaint your furniture, kitchen cabinets or walls. Reorganize and declutter – get rid of the things that don't bring you joy. And speaking of joy, plant colorful flowers or a herb garden. The before and after can be very satisfying!
15 | Cook. Bake. Eat. | This will be an easy sell to foodie and cooking lovers. Bake bread, follow the recipe from your favorite cooking show, concoct your own meal or add your spin to a dish you love. Not only will your taste buds thank you but the feeling of satisfaction you get from your creation will be well worth the time.
Last Thoughts on Staycation Ideas
Staycations work and are a great way to spend your vacation time! During my staycation last year, I repainted my kitchen cabinets and walls for a fresh makeover that was both fun and satisfying. In the end, I made over the entire kitchen area that still to this day, makes me feel a sense of accomplishment and gives me pleasure to see. Depending on your interest and preference, you decide on what tickles your fancy and gets you excited. Chances are planning along these lines will help you create your own epic staycation.
This list of ideas is by no means complete, so check out our Travel Blog for vacation ideas and travel tips!

RELATED ARTICLE:
At Westgate Resorts, when you Check-In, there's a LOT to Check-Out! Your vacation awaits! Start planning your next vacation today or talk with a vacation planner at 888-852-2959 or 407-355-2690.
* Westgate Resorts is in no way affiliated with the attractions featured in this article. Items or places listed are current as of the publishing date of this article. Please call or visit the respective website for the most up-to-date offerings and details.
When You Check-in, There's a Lot to Check Out
Sign up for our newsletter and check-in to great offers, secret stuff, and special events.