10 Ways To Have A Spa Day At Home Complete With Checklist!
10 Ways To Have A Spa Day At Home Complete With Checklist
"It's not selfish to love yourself, take care of yourself and to make your happiness a priority. It's necessary." – Mandy Hals
There might be no better ritual in self-care than visiting the spa for a day of rest and relaxation. Pampering your body can lead to a more clear and focused mind. Fortunately, it is not necessary to leave your house to enjoy your favorite spa services. There are a myriad of relaxing and beneficial treatments that you can easily whip up from the com-fort of your own home — more specifically, your kitchen.
You don't need to invest in fancy skincare products to give your skin that nourishing boost it's been craving! Dim the lights, slide into your favorite robe and slippers, and enjoy these 10 at-home spa treatments you can throw together with ingredients you probably already have in your pantry.
1. Exfoliating Coffee Scrub
You'll need: 1/2 cup coffee grounds | 1/2 cup granulated white sugar | 1/4 cup olive oil
If you can't start your mornings without a boost from this beloved caffeinated beverage, then this scrub is for you. Much like salt and sugar, coffee grounds are an excellent at-home exfoliant. To make this full-body scrub, mix together equal parts coffee grounds and white sugar, then add olive oil. Apply the scrub all over your body during your morning shower for soft skin and a blast of energy from that sweet, familiar aroma that'll have your shower smelling like a coffee shop.
2. Lip Rejuvenation
You'll need: 2 teaspoons brown sugar | 1 teaspoon honey | small towel
Rejuvenate and soften your lips by cleansing them with a wet, warm washcloth. Then, remove dead skin cells by gently rubbing your mixture of honey and brown sugar onto your lips in small, circular motions. Rinse and quickly lock-in moisture by dabbing lips dry then applying your favorite lip balm.
3. Relaxation & Healing Ritual
You'll need: Your favorite essential oil
Many people find certain scents to be very soothing. As a quick remedy for stress and anxiety, try taking three deep breaths of your preferred essential oil. A whiff of pepper-mint can leave you feeling energized, while a quick sniff of rose or chamomile can in-stantly boost your mood. Lavender might be the perfect scent to relieve tension and al-low you to wind down in the evening before bed. Find some scents that work for you. Inhale the scent or dab a bit of oil on your wrist for a more lasting effect.
4. Facial Steaming
You'll need: small pot of boiling water | towel | your favorite essential oil
One of the simplest treatments on our list, facial steaming simply requires a pot of water and a dash of your preferred essential oil. Beginning with a clean face, bring your pot of water to a boil. Once boiling, reduce heat slightly, add a drop or two of essential oil, then place your face 6-10 inches from the surface of the water. The warm steam will open up your pores, loosen any buildup of dirt, and increase circulation and blood flow in the skin. Breathe in the scent from the oil for added relaxation.
5. Banana-Honey Face Mask
You'll need: 1 banana | 1 tablespoon honey | 5-10 drops lemon juice
If you can resist eating this tasty mask, your skin will be sure to reap the benefits! Ba-nanas contain potassium which helps to hydrate the skin, as well as vitamin C. Vitamin C, a common ingredient in skincare serums, is often used to target dull or sun-damaged skin that may need a brightening boost. Mash the banana with a fork, then mix in a tablespoon of honey and 5-10 drops of lemon juice. Smear generously on the face, then allow the mask to sit for 20-30 minutes. Rinse and pat dry.
6. Refreshing Facial Mist
You'll need: 1/2 cup cucumber | 2 tbsp apple cider vinegar | 1/2 cup brewed green tea
Spas and skincare aisles have recently become inundated with a variety of refreshing mists and toners to spritz on the face for an on-the-go spa treatment. For this mist, use a blender to mix the cucumber, apple cider vinegar and brewed green tea. Pour the mixture into a small spray bottle and store in the refrigerator. If you don't have a small spray bottle handy, turn your refreshing facial mist into a toner and apply with a cotton round after cleansing the skin.
7. Egg-White Hair Mask
You'll need: 2-3 egg whites | 4 tbsp aloe vera | 1 tbsp olive oil
If the thought of rubbing eggs in your hair makes you slightly uneasy, rest assured you're not alone. However, if you can get past the slimy texture of this mask, your hair is in for a real treat! When applied to hair, egg whites are believed to add shine, pro-mote growth and control oil in the scalp. Add in aloe vera and olive oil for odor control and added moisture and your hair will be looking salon fresh in no time! Apply to wet, clean hair and let sit for 15-20 minutes. Rinse thoroughly in cold water.
8. Cold Eye Compress
You'll need: sliced cucumber OR 2 tea bags
No at-home spa experience is complete without this classic treatment. Just cut a cu-cumber into thin slices, refrigerate and gently place on closed eyelids. If you don't have a cucumber, you can also use two refrigerated tea bags! Cold compresses on the eyes work to reduce puffiness and make you look awake and refreshed. Plus, it just feels good.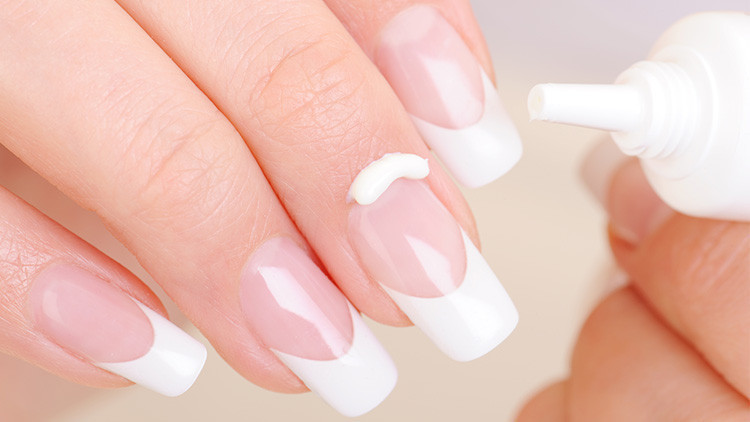 9. Manicure-Ready Cuticle Cream
You'll need: 1/4 tsp lemon juice | 1/2 tsp olive oil | 2 tsp petroleum jelly
Healthy, beautiful nails start with moisturized cuticles. Petroleum jelly has long been used to treat dry, cracked skin. Along with olive oil, this ingredient can also work to pro-vide moisture to your cuticles. Add a splash of lemon juice (or lemon essential oil) for a fresh scent.
10. Softening Foot Mask
You'll need: olive or vegetable oil | your favorite old, comfy socks
The final step of a spa-day well spent: a foot mask. We are on our feet all day, so it's important not to neglect them as we pamper our bodies! Before you settle into bed, lather your feet with whatever oil you have in your kitchen, then slip into some old, comfy socks. When you wake up, the oil will have been absorbed into the skin and your feet will be the softest they've ever been.
Need a checklist to keep your spa day simmering? We've got you covered with this handy DOWNLOADABLE guide below!
There you have it. Proof that time spent at home can be both productive and relaxing. From face masks to foot masks, there are plenty of fantastic treatments you can create for the ultimate spa day at-home. Use the ingredients on this list to feed your skin and ease your mind.
Looking for the full spa treatment? Check out Westgate's world-class Serenity Spa facilities at select resort properties throughout the United States such as Westgate Lakes Resort & Spa in Orlando, Florida; Westgate Smoky Mountain Resort & Spa in Gatlinburg, Tennessee; Westgate Park City Resort & Spa in Park City, Utah; and Westgate Las Vegas Resort & Casino in Las Vegas, Nevada.
RELATED ARTICLE:
At Westgate Resorts, when you Check-In, there's a LOT to Check-Out! Your vacation awaits. Start planning your next vacation today or talk with a vacation planner at 888-852-2959 or 407-355-2690.
When You Check-in, There's a Lot to Check Out
Sign up for our newsletter and check-in to great offers, secret stuff, and special events.