10 Things Your Destination Wedding Planner Didn't Tell You!
10 Things Your Destination Wedding Planner Didn't Tell You!
"A wedding is a party not a performance. If at the end of the day you are married to the one you love, then everything went perfectly." - Martin Thornburg
So, you just got engaged! Now that you've found the partner of your dreams and are ready to say I DO, it's a good time to start planning a wedding with the bells and whistles you've always wanted. Behind this joyful day that most little girls dream of is tireless planning of infinite details that can be frustrating and overwhelming without the right set of resources and support in place.

If you're thinking of tying the knot with a destination wedding, expect to encounter even more issues and unique circumstances in locales far away from home. While the process of planning every wedding is the same, the idiosyncrasies and realities can vary by location. Still, despite the unpredictability, pics of your special moments in view of the Eiffel Tower, set inside an Irish castle, beachside at an all-inclusive resort in the Caribbean, amid a one-of-a-kind natural wonder found nowhere else or a romantic Florida getaway are SO worth it in the end! You'll relive the highlights for years to come, so reach for the sky and hope for the best. Whether you hire a professional planner or go the DIY route, follow this list of unique circumstances that can come into play when planning your dream destination wedding, so you'll be prepared for the ups and downs.
1 | See the location with your own eyes | The wedding location is one of the biggest decisions you'll have to finalize for your special day. Whether local or in a far-off land, be sure to visit the venue and see for yourself before checking it off the box. Your wedding should follow your vision and since only you – and your partner will share the same sentiment, seeing the space with your own eyes is an important step. This will also provide some peace of mind that you are headed in the right direction.
If visiting is not possible, the best alternative is to identify a point person you trust to execute the plans according to your ideas. Picking the right person is critical as he or she will be your eyes and ears and take responsibility for important aspects like choosing the right place, interviewing, negotiating, selecting, approving and paying vendors in person. He or she will taste the food, verify any contracts or legal paperwork involved and give final approvals – all on your behalf. If the venue will be overseas, there may be language barriers, so your person will need to be versed in the respective language and cultural norms of the land. Some wedding venues offer onsite coordinators who can do much of this heavy lifting for a smooth execution with fees already built into the final price. Take advantage of the service if it is available to you.
Bottom line: Seeing the venue for yourself is ideal as you are the best conveyor of your vision. If unable to visit, designate a representative or work with an onsite coordinator. If neither is possible, consider a small-scale ceremony that may be more manageable to execute. Going the DIY route will mean hours spent on phone calls, emails, and texts to negotiate and plan! Time zones may come into play if your wedding is in an international destination, as communication may have to be scheduled during odd times or work hours. Negotiating back and forth with several different vendors can get frustrating – and be prepared for delayed responses even as details are time sensitive, or payments must be made.
Possible solution: Consider a domestic destination accessible enough to allow for a pre-wedding visit. Say your heart's set on a beach wedding, Myrtle Beach is an excellent option for the ceremony, honeymoon and entertainment all rolled into one! There are Myrtle Beach's Boardwalk restaurants, a long list of free things to do in Myrtle Beach, plus delightful diversion in Myrtle Beach even in the winter months and so much more. If you live outside of Florida, consider this to be one of the hottest wedding destinations in the country where the magic of Disney lives. You and your guests will love the non-stop Orlando attractions on International Drive, amazing restaurants on International Drive, popular hidden haunts near Orlando, things to do in Orlando, fun summer day trips in Florida and many more incredible happenings in our travel blog. If your heart is still set on an international destination wedding location choose a wedding package that comes with an onsite coordinator, or designate a trusted advocate who will coordinate the event on your behalf. If all else fails, start early, have an open mind, do it yourself and make happy memories along the way!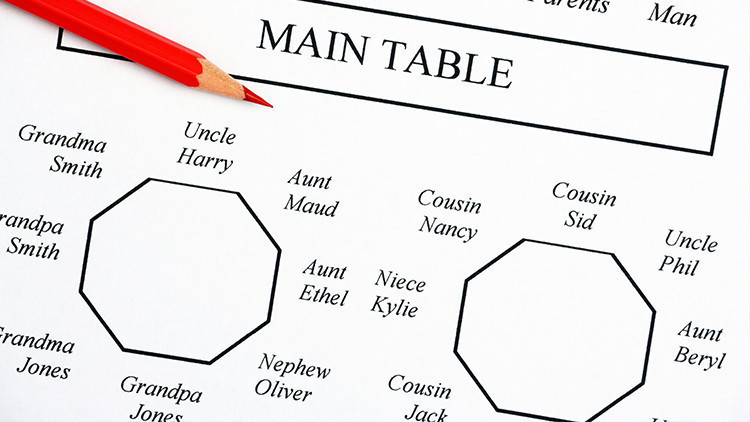 2 | Your guest list may get smaller | As you send out your invitations, keep in mind that destination weddings require a lot of commitment, so you may receive apologies from many of your favorite people unable to make the trip. Depending on where you host it, you will essentially be asking them to incur costs for transportation, hotel, amenities and similar expenses unless you cover the bill. For some, this will also mean taking time off from work or other obligations and sacrificing their own preferences in an unfamiliar locale of your choosing. Parents may have to plan for childcare if youngsters are not invited or able to travel. Depending on the distance, it may also be inaccessible for seniors or guests with health issues that prevent them from enduring the long journey. Others may need vaccines that require multiple doses at special intervals or travel documents if the event is overseas. There may also be cases of personal conflicts and drama among guests with failed relationships or others who don't get along but will be required to share space due to your wedding. A few may even be upset because of the inconvenience that comes with being invited to a destination wedding and expect you to pay for their trip. Don't get too worried, some family and friends will attend, and you will have the best time of your life with them!
Bottom line: If your perfect destination is not within reasonable driving distance, be willing to live with the fact that the journey may not be possible for some guests on your list. With this is mind, be sure to send out your invitations with enough time, so you can make changes to the headcount as needed.
Possible solution: Ask about group packages for guests as you may be able to purchase transportation, rooms and activities altogether as a package to save them money. It is not required destination wedding etiquette, but if your budget allows, you may also pay a portion of their expenses to attend. At the very least, you may even provide gift cards, attraction tickets, work out group rates or use other options to save them money and make it easier for them to be there. The best solution that minimizes the limitation is to host your wedding in a domestic destination. Depending on where you live, top choices include Park City, Utah, which offers memorable experiences like mountain biking trails, hiking trails, the amazing places to eat in Park City and many other attractions your guests will enjoy. New York City is another fantastic option with the not-to-be-missed holiday markets in NYC, karaoke places in New York City , NYC's free museums and other fun things covered in our travel blog.
3 | Things may not be less expensive | Many brides have the misconception that hosting a wedding in another country will reduce the wedding costs involved. Truth be told - if saving money is your motivation, think again because it can be pricier depending on the destination and wedding details you desire! Do your homework, crunch the numbers and get wedding ideas from a travel consultant who specializes in wedding groups for a clear picture of the costs involved for travel, accommodation, transportation, wedding planning and everything else included. Depending on the host country, there will be instances when the American dollar will go a lot further, so you get more for your money abroad, but don't count on this happening if your dream wedding comes with elaborate frills and a big price tag.
Bottom line: Don't assume that it will be cheaper to have a destination wedding or settle on a venue until you have done the math and created a budget. Your dollar can go a long way or give you less depending on the destination you pick.
Possible solution: Work with a coordinator or source quotes from different vendors involved for the best prices. Also consider competitive pricing at Westgate Resorts' top wedding properties like Westgate Las Vegas Resort & Casino, Las Vegas, NV, Westgate Cocoa Beach Resort in Cocoa Beach, FL. These resorts offer everything you need for the ceremony, honeymoon and everything in between.
4 | Don't count on getting everything you want | Most brides typically dream of their wedding day through picture-perfect lenses. From the mandatory fresh purple tulips and 100 white doves they've always imagined, to the chocolate water fountain – and that one-of-a-kind magical spectacle that must be added to make their dream wedding come true, there are usually special touches required for the big day to be unforgettable. If you are hosting the wedding in your hometown, you will enjoy the predictability of knowing how to access the resources you'll need. This may be different in an unfamiliar destination as it will be undoubtedly more difficult to procure everything your heart desires. The stakes will get even higher if your venue is in an international destination even more unknown to you – plus the items you can bring yourself may be limited to the pieces of baggage you will be allowed to carry on the plane. Some items may even be subject to restrictions, customs inspections, and assessed regulatory and shipping fees.
Bottom line: Brides will tell you that regardless of how much you plan your wedding, unless you have an infinite amount of money and time to invest, the stars will not align on your wedding day and the event will not follow your perfect vision. This possibility gets even higher if you are going the destination wedding route, so be prepared to have even less control and be open to compromise. Soak up the possibilities that your destination brings. At the end of it all, the mere fact that you pulled off having your wedding at your dream destination will be the most memorable gift that will always be yours!
Possible solution: Plan as much as you can and have an open mind for the things outside of your control. Consider hosting your wedding in another city (instead of overseas), which will allow easier procurement of everything you need, while providing a host of honeymoon and post-wedding entertainment. Look into Miami - there is a long list of things to do in Miami Beach and hidden gems in Miami that will add to your wedding memories. Cocoa Beach is also a fantastic option with a gorgeous ocean setting - and if you love seafood, Cocoa Beach restaurants offer the best selection! There are plenty of things to do in Kissimmee to add to the entertainnment! There are also other vacation getaways for couples that would make perfect venues for your destination wedding. If your heart is still set on an international destination wedding, turn to the plethora of wedding websites that can help you locate the items you need.
5 | Privacy | Most weddings end with the bride and groom exiting the reception, waving goodbye to embark on the honeymoon leg of their big day, never to be seen again until they emerge with photos and sweet stories. Since destination weddings are set in destinations, the wedding and honeymoon will most likely be in the same area as other guests who attended the wedding. This can be a recipe for awkward run-ins and lost privacy - if this sort of thing matters to you. Just imagine running into grandma while on a romantic stroll wearing your skimpy honeymoon wardrobe, lounging with your new spouse in the same pool as your in-laws or visiting a restaurant with your wedding guests seated at a facing table. Do you walk away and pretend you don't see them or give into the obligation to take time out from your honeymoon to socialize with awkward conversation? These visuals may be comical, but the possibilities are real, so be prepared with a plan to handle uncomfortable scenes.
Another challenge to your privacy will come in the form of guests who share your photos without your sign off. When people take vacations, they typically like to show off pictures, so be prepared to have your wedding snaps scattered throughout the social media universe without your approval. While traditional weddings may not get the same attention, the settings and escapades in a new destination and culture will become fair game since they will also be viewed as part of a vacation.
Bottom line: Be prepared to run into familiar faces if you are spending your honeymoon in the area where your wedding was hosted, as your guests will most likely partake in the same things too.
Possible solution: To make it easier, plan on how to handle interactions or set expectations early. If possible, ensure that guests are booked at a separate resort or plan your honeymoon portion at a different location. For example, say your wedding is in Orlando, Florida, there are amazing day trips to South Florida that can provide wonderful memories and privacy away from your guests.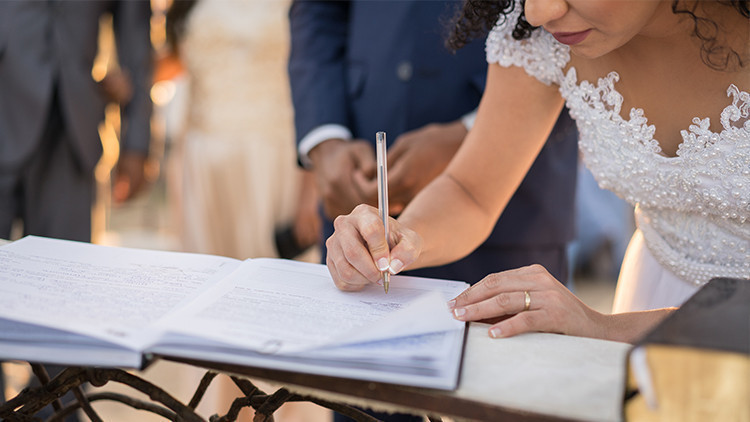 6 | Legal requirements | If your destination wedding is in an international location, be sure to check the legal requirements and confirm that it can be carried out there. Case in point, the legal requirements that must be satisfied before nuptials can take place in Mexico include blood tests required to be done in the country within the timeframe of the Marriage Application Form. Similarly, Australia requires a Notice of Intended Marriage to be lodged with an authorized celebrant one month before the wedding. Still, other countries have their respective requirements, so do your research before making the final decisions, and you'll avoid issues and pitfalls.
Conversely, investigate the legality of your marriage at home. Don't assume that getting legally married in a foreign country – even if the bride is able to change her name on her driver's license, means that the marriage will be legally recognized in your country. If you are a U.S. citizen, be sure to contact the office of the Attorney General in your State of residence to confirm that your overseas nuptials will be recognized. Ask about any documents you'll need and the process for recording your marriage when you get home.
Bottom line: One of the first things to consider when choosing your setting is the legality of your wedding in both the destination and at home. Planning ahead with enough time will ensure that important requirements to validate your wedding are met.
Possible solution: To play it safe, many couples start with a civil ceremony at home, then go abroad for a more symbolic service with the frills and fancy knowing that their marriage is already legal.
7 | Bring along your glam squad | You'll be queen for a day, so have your squad in place to give you the hair, nails and flawless makeup you want for elegance, confidence and perfect pictures. Tailor your choices to the weather, and if possible, do a test run prior to the wedding in order to save time and ensure you are camera ready for the big day. Pick a highly recommended photographer and videographer to capture the magical moments, as next to being married, your wedding pictures and videos will be the most treasured remnants of your big day.
Bottom line: Given the enormity of this once-in-a-life time moment, safeguard everything you need to get the perfect snaps.
Possible solution: Travel with your own makeup products and everything you'll need as sourcing them in an unfamiliar location is an unnecessary headache that can be easily avoided. If possible, travel with your photographer/videographer or be sure to identify professionals in the area surrounding your wedding.
8 | Tailor your dress to fit the destination | Depending on the time of year, choose the right material that is appropriate for your comfort. Select breathable fabrics for hot and humid locations and if you are walking down the aisle in a winter wonderland, opt for cozy layers of long sleeve embroidery, wraps, classic lace, tulle and tights depending on how low the temps will go.
Caution: Never check your dress when traveling…period! Next to the rings, anything can get lost and the wedding can still go on – but this is the dress! Instead, be sure to bring it as part of your carry on so, if your luggage is affected, the dress will be spared. Many airlines will hang wedding dresses on the plane, but if this option is not possible, have it professionally packed for the trip or pressed and steamed at the destination.
9 | Not everyone will follow the schedule | Like true vacationers, your guests will want to throw caution to the wind and let their hair down. With this mindset, many will probably do what they want, when they want, without any care for the usual structure of everyday life. Be prepared for instances when this affects your event schedule. Typically, there is a welcome dinner, rehearsal meal, wedding ceremony and reception followed by brunch the next day. Whereas weddings back home may offer some flexibility, destination wedding events are paid together as a package and by headcount, so your affair will be set on a rigid schedule. Despite this, some guests may opt to go sightseeing or make other plans since they're in vacation mode. Don't be taken by surprise if this happens.
Bottom line: There will be some guests who deviate from your schedule. Yes, it may be inconsiderate but focus on those who put your day first!
Possible solution: Communicate the schedule ahead of time to make sure everyone is on the same page.
10 | Partying too much at the reception | Don't be surprised as this never fails to happen! Being on vacay in an exciting place, with the intent on having a good time can disarm rationale thinking and remove inhibitions in many people. Add music and alcohol to the mix and these can lead some guests to extremes that they would normally avoid at home. There have been cases where guests left unchecked, had too much of a good time and ruined venues causing embarrassment and expense.
Bottom line: Your guests will attend your special day to share in your happiness, but they'll also be there to have a good time. It's therefore a good idea to be prepared if things get out of hand.
Possible solution: Be selective with liquor options, instruct servers to limit alcohol provided to guests who overindulge or put a plan in place to safeguard against excessive partying. Chances are you will be inviting the people closest to you, so keep this in mind when sending your invites. Don't hesitate to skip uncle John who has a special penchant for booze or cousin Mary who you know will be intoxicated even before she arrives. Be selective with your guest list or assign a "sitter" for those who are vulnerable to having too much of a good time!
BONUS: Expectations | Everyone will have their own set of expectations for your wedding. Some will be thrilled and helpful while others will overtly and/or covertly criticize every detail starting with your decision to have a destination wedding. Regardless of the feedback, stay focused on experiencing your fairytale and celebrating with the people you love.
Final Words of Advice
Most brides will spare you the troubling details and focus on the magic moments they treasure – but behind it all, rest assured that anxious times and stressful experiences are part of the excitement that always unfolds behind the wedding day. If your dream is to have a one-of-a-kind experience different from your girlfriend's wedding, go for it because it will be worth the good, the bad and in between that will come. However, if in planning a destination wedding, you run into too many obstacles, opt for the incredible places that are closer and more accessible to you. At the end of it all, the most important aspect will be the commitment you and your love make to each other in the presence of the people who matter most. Congratulations…and good luck!

RELATED ARTICLE: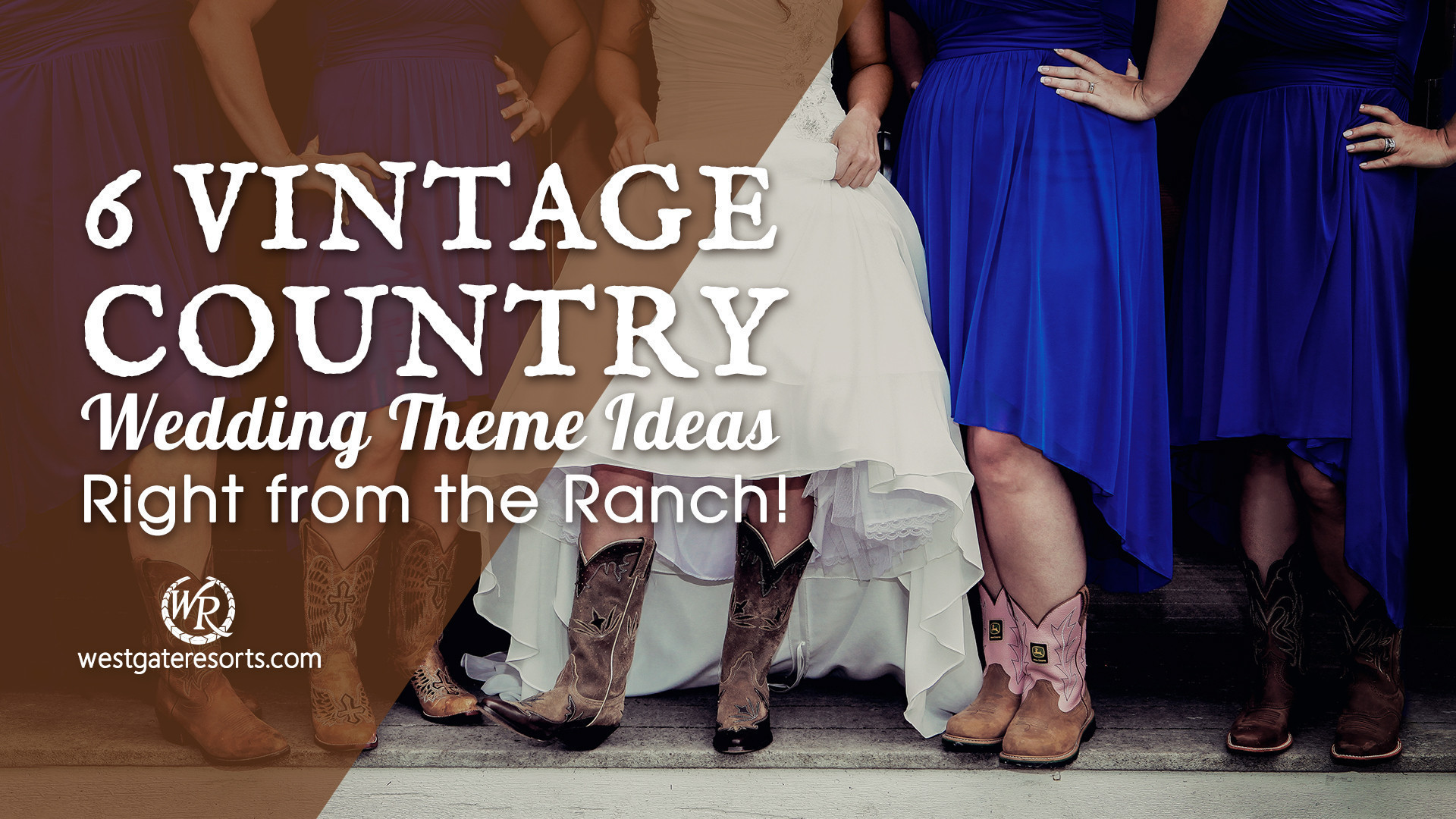 At Westgate Resorts, when you Check-In, there's a LOT to Check-Out! Your vacation awaits. Start planning your next vacation today or talk with a vacation planner at 888-852-2959 or 407-355-2690.
* Westgate Resorts is in no way affiliated with the attractions featured in this article. Items or places listed are current as of the publishing date of this article. Please call or visit the respective attraction for the most up-to-date offerings and details.
When You Check-in, There's a Lot to Check Out
Sign up for our newsletter and check-in to great offers, secret stuff, and special events.