8 Romantic Getaways in Florida in February!
8 Romantic Getaways in Florida in February!
"Love is the food of life, travel is the dessert." – Amanda Jane Sturges
If April is the cruelest month, as T. S. Eliot insisted in his epic poem "The Wasteland," February may just in fact be the most unpredictable month (weather-wise, that is!) in addition to serving as the traditional month for romance. Fortunately, taking a romantic getaway to sunny Florida in February (whether it's centered around Valentine's Day weekend or not) is just the antidote to escaping the polar vortex, while enjoying some balmy temperatures and clear blue skies in a true tropical paradise. And Central Florida in particular boasts a diverse range of great travel destinations for romantic excursions ranging from exploring world-famous theme parks to more laid-back outdoor recreational pursuits such as horseback riding at an authentic Florida dude ranch – and everything in between! So take a moment from the daily grind as you're researching the perfect Valentine's Day getaway with your partners, and discover these 8 romantic getaways in Florida in February: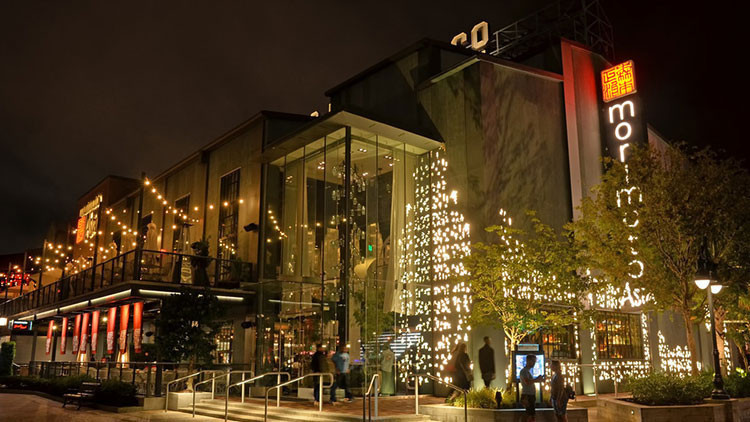 by FrankHPhillips / Licensed under CC BY 2.0
1 | Orlando | Everyone knows that the "Theme Park Capital of the World" is a great destination for families, but there is no shortage of things to do in Orlando for couples taking a romantic getaway either. If waiting in long theme park lines is not your thing, how about opting for a casual stroll around the World Showcase at Epcot, where you and your loved one can feast on delicious international cuisine and experience typically less-crowded attractions at Walt Disney World Resort such as The American Adventure, American Heritage Gallery, Gallery of Arts and History (Morocco Pavilion), Impressions de France, Mexico Folk Art Gallery, O Canada!, Reflections of China and Stave Church Gallery (Norway Pavilion). Romance is always in the air at 120-acre Disney Springs, a "bustling metropolis" full of world-class dining, shopping and entertainment opportunities. Enjoy an amazing meal at such award-winning Disney Springs eateries as Chef Art Smith's Homecomin', Morimoto Asia or Rick Bayless' Frontera Cocina, followed by some decadent desserts courtesy of Ghirardelli Ice Cream & Chocolate Shop. Top off the evening at Disney Springs by enjoying live entertainment at House of Blues or Raglan Road Irish Pub, shopping for Disney keepsakes at World of Disney (the world's largest Disney character store!), bowling in style at Splitsville Luxury Lanes or checking out one of the hottest new releases at AMC Movies at Disney Springs 24. Seeking even greater heights? Don't miss the chance to travel to world-famous International Drive and enjoy spectacular bird's-eye views of Orlando aboard the ICON Orlando 360 (aka "Orlando Eye"), a 400-foot-tall observation wheel. Whatever your heart desires in 'The City Beautfiul', whether it's tickets to the fun things to do in Orlando or these rabidly popular (but largely unpublished) hidden haunts in Orlando, FL, there's something for every first (or fiftieth) date here!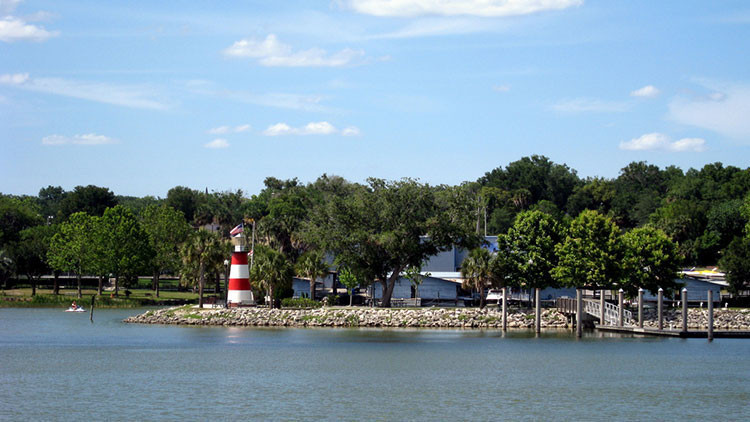 by jared422_80 / Licensed under CC BY 2.0
2 | Mount Dora | Seeking small-town charm for your romantic getaway in Florida? Look no farther than Mount Dora, a peaceful lakeside retreat located about 45 minutes northwest of Orlando and variously known as "The New England of the South," "Antique City," "The City of Parks" and "The Festival City." Overlooking scenic Lake Dora, downtown Mount Dora offers some romantic gourmet eateries (including the critically acclaimed 1921 Mount Dora), outdoor cafes, pubs (check out The Frog and Monkey, the only underground pub in Lake County), art galleries and antique stores a 'plenty (feast you eyes on this little tunnel of antiquities below):
Bask in the beautiful parks, historic architecture and more as you take in this sleepy (but somehow naturally energetic) little town. Take a scenic pontoon boat tour on the Harris Chain of Lakes and through the famous Dora Canal (which has been described as "the most beautiful mile of water in the world") and view wildlife such as alligators, turtles, bald eagles, anhingas and herons. Don't miss the chance to do some treasure seeking at the legendary Renninger's Vintage Antique Center, home to hundreds of antique dealers selling just about every imaginable item. Enjoy an evening stroll to Palm Island Park, which offers amazing lakeside views from its relaxing boardwalk and is located within walking distance of the Mount Dora Lighthouse at Grantham Pointe Park. By the way, Mount Dora served as the setting for the fictional town of "Ticlaw" in the 1981 comedy Honky Tonk Freeway, one of the biggest box office flops in history that is today perhaps best known for featuring a waterskiing elephant named "Bubbles"!
by fabfotophotography / Licensed under CC BY 2.0
3 | Winter Park | Just northeast of downtown Orlando lies upscale Winter Park, home to the beautiful campus of Rollins College (established in 1885), along with a multitude of boutiques, retail shops, art galleries and sidewalk cafes that line bustling, tree-lined Park Avenue, the city's main thoroughfare. Winter Park first gained popularity as a winter resort among snowbirds fleeing the bitter northern winters in the late 1800s. With such romantic attractions as the Charles Hosmer Morse Museum of American Art (home to the most comprehensive collection of works by Louis Comfort Tiffany in the world), Albin Polasek Museum & Sculpture Gardens, Kraft Azalea Garden on the shore of Lake Maitland, Winter Park is also the secret home of the 47-acre Mead Botanical Garden and the Winter Park Scenic Boat Tour (one of Florida's oldest attractions, dating to 1938) along the pristine Winter Park Chain of Lakes Winter Park.
Not only is the boat tour reminiscent of a minimalistic Jungle Cruise, it offers the perfect destination for a romantic getaway in Florida in February. Enjoy a spectacular dining experience at one of Winter Park's long list of award-winning restaurants such as Luma on Park, The Ravenous Pig, Bulla Gastrobar, Blu on the Avenue and Ethos Vegan Kitchen, among others. Don't miss the chance to browse for hidden gems at Writer's Block Bookstore, which lies just one block east of Park Avenue. The city is also home to the immensely popular Winter Park Farmers' Market held at the old train depot every Saturday.
by kellyv / Licensed under CC BY 2.0
4 | Oviedo | Looking for a romantic getaway in Florida with an outdoorsy twist? Oviedo offers small-town charm with a historic downtown, while providing easy access to plenty of outdoor recreational opportunities. Take a thrilling airboat ride along nearby Lake Jesup (which boasts one of the largest alligator populations in the state) and experience the "Real Florida" through Black Hammock Adventures, which also features the award-winning Black Hammock Restaurant, Lazy Gator Bar and a live gator exhibit. Or take a hiking adventure along a scenic portion of the Florida Trail (which runs more than 1,000 miles from Big Cypress National Preserve to Gulf Island National Seashore) at Little Big Econ State Forest atop bluffs that offer spectacular views of the Econlockhatchee River. After a fun-filled day exploring the outdoors, head over to the Oviedo Mall and shop 'til you drop at some of the 70 national, regional and local retail establishments (the mall is also home to a 22-screen Regal Cinemas as well). Home to the annual 5K run known as The Rising, this town pays homage to a number of local residents who have been there since long before there were even roads... to cross...
But don't let these clucking fellows make you chicken out from visiting this town (some of them are actually quite friendly and will walk right up to you)! Antique lovers will have a field day at the Oviedo Antique Mall, The Coop Antiques and Busby Antiques. Feeling nostalgic? Head over to the Pinball Lounge in the Oviedo Bowling Center and play your way through the single largest publicly accessible collection of pinball machines in Florida.
by crossfirecw / Licensed under CC BY 2.0
5 | Sanford | Known as the "Historic Waterfront Gateway City," Sanford lies just 20 minutes northeast of Orlando along the shores of Lake Monroe. Couples taking a romantic getaway in Sanford will discover an alluring Riverwalk area full of trendy restaurants, antique stores, art galleries (don't miss the Jeanine Taylor Folk Art Gallery!), specialty boutiques and bookstores. Catch a live performance or classic movie at the Wayne Densch Performing Arts Center, which is housed in the historic Ritz Theatre and listed on the National Register of Historic Places. Sanford is also the site of the Central Florida Zoo & Botanical Gardens (first established as the Sanford Zoo in 1923), Central Florida's only zoo and home to more than 350 animals, as well as the Zoom Air Adventure Park). Take a romantic dinner cruise through the St. Johns Rivership Co. aboard the Rivership Barbara-Lee, the only authentic sternwheeler sailing the St. Johns River. Enjoy a romantic dinner at one of Sanford's premier restaurants such as The Smiling Bison, Hollerbach's Willow Tree Café and The Breezeway Restaurant & Bar, among others. Need a craft beer fix? Wander down the Central Florida Ale Trail with stops at Sanford Brewing Company, Deviant Wolfe Brewing, Inner Compass Brewing and Wop's Hops Brewing Company.
by Joe Shlabotnik / Licensed under CC BY 2.0
6 | Winter Garden | Billed as a "charming little city with a juicy past," Winter Garden is located about 20 miles west of downtown Orlando and nestled on the shores of Lake Apopka, the fourth-largest lake in Florida. With something for everyone, Winter Garden (a former citrus town established in 1908), is the perfect locale for a romantic getaway in Florida. Listed on the National Register of Historic Places, Winter Garden's historic downtown area features a variety of specialty shops and eateries (MoonCricket Grille, Winter Garden Pizza Company and The Whole Enchilada, just to name a few), along with the historic (and totally refurbished) Garden Theatre, Central Florida Railroad Museum, Winter Garden Heritage Museum, SOBO Art Gallery and bustling Plant Street Market (home to Crooked Can Brewing Company). There's so much brimming on every corner, you never know what (or who) might pop up!
In addition, a portion of the award-winning West Orange Trail runs right through downtown Winter Garden (bikes can be rented at Winter Garden Station just east of the downtown area). The downtown area is also known for hosting the Winter Garden Farmers Market each Saturday with a huge assortment of locally grown produce, baked goods and much more.
by Rusty Clark / Licensed under CC BY 2.0
7 | DeLand | A favorite destination among Florida visitors seeking a romantic getaway, DeLand combines an appealing downtown historic district with easy access to a variety of outdoor recreational activities. Known as the "Athens of Florida," DeLand (founded by baking soda magnate Henry Addison DeLand in 1876) is also home to the beautiful campus of Stetson University, Florida's oldest private college (established in 1883). Highlights of DeLand's historic district include the DeLand Opera House (now home to specialty shops and apartments), Museum of Art – DeLand, Chess Park, Bellini's Deli, Henry A. DeLand House Museum, Old Volusia County Courthouse and the Athens Theatre, which first opened its doors in 1922 as a vaudeville theater. Outdoor enthusiasts will want to explore Hontoon Island State Park on the St. Johns River for hiking, canoeing and kayaking, as well as birding at Lake Woodruff National Wildlife Refuge and swimming at Blue Spring State Park (winter home of the endangered manatee) in nearby Orange City. Feeling really adventurous? Head out to Skydive DeLand, a world-renowned skydiving destination since 1982, which features personalized skydiving experiences for jumpers of all skill levels.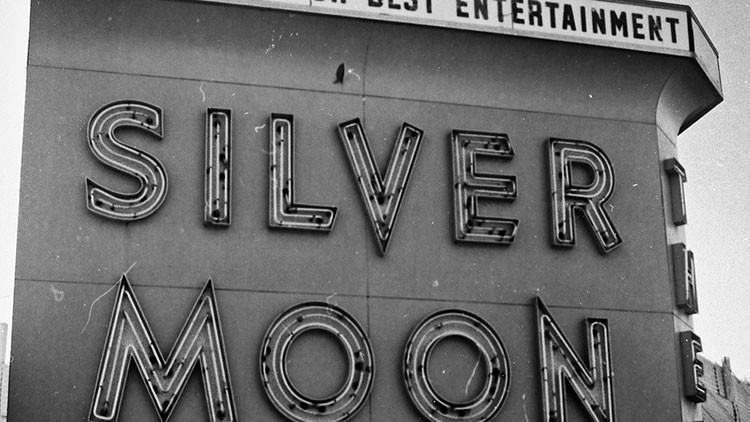 by LOLren / Licensed under CC BY 2.0
8 | Lakeland | Much more than simply a rest stop off Interstate 4 between Orlando and Tampa, Lakeland provides all the ingredients necessary for an amazing romantic getaway in Florida. Visit the Downtown Historic District, which offers a variety of specialty shops, antique stores, restaurants and pubs, as well as scenic Lake Mirror Park (home to Hollis Garden). Take a walking tour of Florida Southern College, which boasts the world's largest single-site collection of Frank Lloyd Wright architecture, as well as the Polk Museum of Art. Enjoy an outing at Circle B Bar Reserve, a former cattle ranch on the northwest shore of Lake Hancock that has been converted into a spectacular wildlife sanctuary, book a customized wildlife tour at Safari Wilderness or catch a Detroit Tigers Spring Training game at Joker Marchant Stadium (aka "Tiger Town"). For a delightfully romantic dinner in Lakeland, sample the local cuisine at such storied eateries as The Terrace Grille, Bay Street Bistro and Red Door Wine Market. Don't miss the opportunity to play it old school and catch a movie at the legendary Silver Moon Drive-In Theatre, a local landmark since 1948!
BONUS | River Ranch | Nothing screams eclectic romantic getaway in the Sunshine State like a fun-filled excursion to an authentic Florida dude ranch! Encompassing 1,700 scenic acres just outside of Lake Wales (the self-proclaimed "Friendliest Small Town in Florida") and surrounded by 400,000 acres of state and federally protected wetlands, Westgate River Ranch Resort & Rodeo allows you and your loved one to return to the days of "Old Florida" for a weekend of outdoor adventure full of horseback riding, thrilling wildlife airboat and swamp buggy rides, trap & skeet shooting, hayrides, archery, boating, hiking and golf.
In addition, the Ranch's onsite Adventure Park features a zip line, mechanical bull, rock climbing wall, bungee jumper and 18-hole miniature golf course. To top it off, Westgate River Ranch hosts a Saturday night Championship Rodeo with bull riding, barrel racing and trick riding. After the rodeo festivities, relax and unwind with an ice-cold beer and enjoy some line dancing to live music on weekends at the rollicking River Ranch Saloon. If you truly want to experience the Great Outdoors in style, opt for Glamping under the stars (35-foot-tall, Native American-themed Luxe Teepees are also available),...
...or just drop in on the party!
So, leave the urban sprawl behind and head out to Westgate River Ranch for a healthy dose of brilliant Florida sunshine, endless outdoor recreational activities and quality alone time with your significant other for the romantic getaway of a lifetime!
Like what you're reading and planning a couples or group getaway? Learn more about our hotels with meeting rooms, discover great group rates, check out our awesome country wedding ideas for wedding planners, destination wedding tips and tricks that your wedding planner won't tell you or (if you're more of a lone adventurer) check out these cool solo trips for women at these links on our travel blog!
At Westgate Resorts, when you Check-In, there's a LOT to Check-Out! Your Florida vacation awaits! Explore our Florida resorts today or talk with a vacation planner at 888-852-2959 or 407-355-2690.
RELATED ARTICLE:
When You Check-in, There's a Lot to Check Out
Sign up for our newsletter and check-in to great offers, secret stuff, and special events.