8 Of the Best Solo Trip Ideas for Women
So your traveling buddy flaked out again. Don't be so quick to cancel that vacation. Solo travel is a great way to push you outside of your comfort zone. And on top of that, solo trips for women are fast becoming the new trend in travel and self-exploration. No doubt, it requires you to engage with people you might otherwise not meet while also giving you time to observe, reflect, and savor the experience of seeing a new place. After your first solo trip, you'll no doubt feel empowered and strong–and ready to embark on another trip.
But where to start? If you're considering some domestic independent travel, consider these top eight destination cities that rank pretty high on my big-girl bucket list when it comes to curating the best solo trip ideas for women!
1 | Orlando, FL | Many people think of Orlando, FL– close to Disney World, Sea World, and Universal Studios - as the perfect place for a family Orlando vacation. And while Orlando is certainly a great place to take the kids, it's also a fantastic city to travel to on your own. This city offers the quiet solitude of golf courses and arboretums like the Bok Tower Gardens or you can take a hike in the Ocala National Forest. There are plenty of free things to do in Orlando and free things to do in Kissimmee too! You'll also find an array of attractions that allow you to socialize with new people. Check out the live outdoor music at the Orlando Brewing Company or enjoy a free tour and wine tasting at the Lakeridge Winery and Vineyard. And don't forget that a lot of Orlando is off the beaten path, with interesting areas to explore like the Milk District, Winter Garden and Oviedo (near the University area) that have their own distinct flavor and local flair! For more info on this check out our sweet guide to all the best hidden restaurants in Orlando, FL … with a few bonus haunts tucked away inside as well! Ssshhh!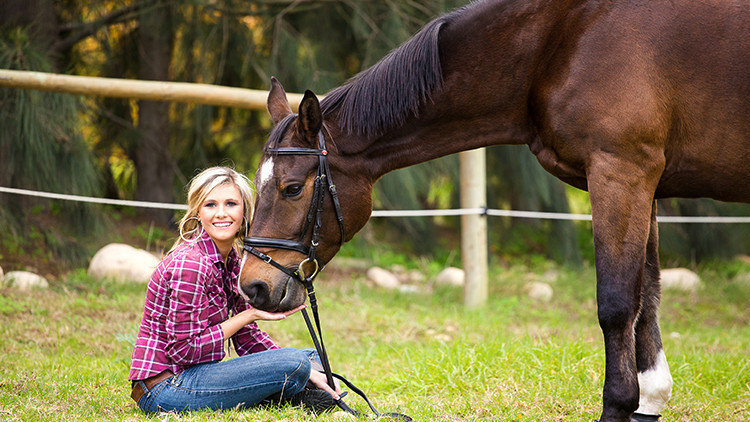 2 | River Ranch, FL | This tiny community is a great place to check out if you're looking for an eclectic experience and a representation of the state of Florida. Most of the city is occupied by the Westgate River Ranch Resort & Rodeo, a cowboy-themed Florida dude ranch with amenities like fishing, horseback riding, restaurants, and trailheads. If you're into glamping, you're a hiker or an outdoor enthusiast you'll enjoy the many opportunities for quiet contemplation of the wildlife and native scenery. Oh, the for those who like to live on the wild side, there's swamp buggy rides, horseback riding, ziplines and even skeet shooting – it's dealer's choice when it comes to River Ranch! Cowgirl power all the way!
3 | New York City, NY | Being alone in the Big Apple may seem daunting, but traveling New York City solo as a woman gives you more opportunities to check out all the landmark neighborhoods, as well as the city's finest world-class museums, Karaoke in NYC and trendiest restaurants (often more challenging to get into with a large party). New York is a great city to explore, offering neighborhoods like Greenwich Village, Brooklyn Heights, Murray Hill, and more... all of which offer gorgeous buildings, rooftop bars, eclectic cafes, hipster hangouts, wine rooms, and spectacular opportunities for self-discovery. Plus, if it's a true solo jaunt (sans family, for those of you out there who need to jet off once in a while for some R&R), nothing beats NYC at night so mix it up metro-style and explore more adult hangouts, without the hang-ups of having to accommodate younger family members or friends.
4 | Las Vegas, NV | There are so many things to see and do in Las Vegas, and if you're traveling by yourself, you'll have no excuse to miss any of them. Check out the free Bellagio Fountain Show, which offers choreographed water, light, and musical displays every fifteen minutes. Another free attraction is the Bellagio Conservatory, which changes its flower displays every season. Fremont Street is another popular attraction for solo travelers looking for inexpensive gambling and souvenir shops, as well as some unique (and quieter) bars and restaurants. And don't forget the Man Of The Hour, Barry Manilow (that is, if you're a Fanilow at heart). Whatever you're poison, Vegas is one getaway you might definitely find a fair dose of self-discovery in whatever you do, especially striking out on your own.
5 | Park City, UT | Park City, Utah is often overlooked as a top travel destination, but it should be at the top of the list for a solo traveler. With a range of outdoor activities, like skiing and snowboarding at Westgate Park City Resort & Spa, this sister city to Salt Lake is also a fantastic place to visit during the warmer months. With phenomenal food and beverage choices - like the Edge Steakhouse, an award-winning venue with a comprehensive wine list - you won't go away hungry. There's something here for everyone. With the laidback spas Utah is known for, oodles of Park City hotel destinations and a number of hipster-oriented cultural activities, Park City is truly an All-American city.
6 | Miami, FL | Sunny Miami is a great place to stay if you're looking for an opportunity to unwind. The Fairchild Tropical Botanic Garden is ranked on being one of the best gardens to explore in the country. South Beach and other beachside locations offer endless nightclub, spas, beaches, and restaurants, while the rest of the city is easy to navigate by train or taxi. Miami also offers a vibrant arts and culture scene, which continues to evolve on practically a daily basis. With tons of opportunities for dancing, viewing art, watching live performances, and interacting with museum exhibits.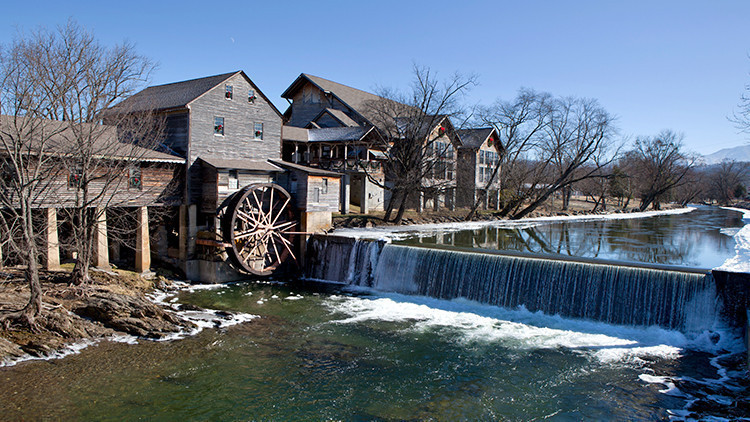 7 | Pigeon Forge, TN | Pigeon Forge, situated on the edge of the Great Smoky Mountains, is a versatile city that offers the best of family-friendly attractions and reflective, one-person activities. The city has a number of spas and restaurants ranging from quick, fast-food barbeque-style joints to five-star dining experiences. Pigeon Forge is an all-seasons town, with ski areas as well as summertime hiking trails, so it's a good option no matter what time of the year you choose to visit.
Because the city sits on the boundary of a National Park, there are also plenty of opportunities to enjoy outdoor activities like hiking, camping, and wildlife viewing. If you plan to travel by yourself, you'll be comforted in the knowledge that Pigeon Forge is one of the country's safest cities, and you won't have to worry about a thing while you're here (except, perhaps, the state's famous black bears!).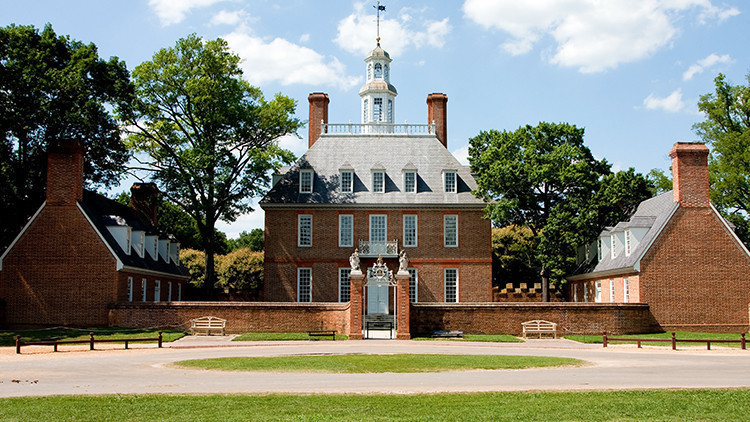 8 | Williamsburg, VA | Historic Williamsburg is a fantastic place to travel to on your own if you are interested in history, shopping, and relaxing in one of the country's most idyllic towns. On your way into town, stop for a visit at the Leesburg Corner Premium Outlets, where a number of superior shopping opportunities await. Then, spend some time at the Jamestown Settlement, a living history museum with replicas of the 17th and 18th century. This historic site offers plenty of opportunities for interaction with relics from the past, as well as quite a lot of fun along the way.
With so many places to explore and so many people to meet along the way, it's time to head out on your own.
Emma Bishop is a lifestyle and design writer, and mother of two beautiful girls. She is a social butterfly and loves to entertain guests at home with beautifully decorated spaces for any occasion.
Like what you're reading? Learn more about Orlando getaways, discover New York City at night, check out our awesome Las Vegas getaways, and our amazing steakhouse in Park City Utah at these links on our Travel Blog!
At Westgate Resorts, when you Check-In, there's a LOT to Check-Out! Your vacation awaits. Start planning your next vacation today or talk with a vacation planner at 888-852-2959 or 407-355-2690.
RELATED ARTICLE:
When You Check-in, There's a Lot to Check Out
Sign up for our newsletter and check-in to great offers, secret stuff, and special events.