50 Free Things To Do in Orlando This Summer!
Fun Free Things to Do in Orlando This Summer!
"You don't have to be rich to travel well." – Eugene Fodor
Although Central Florida theme parks tend to take a huge bite out of one's travel budget, you can temper the blow slightly by seeking out some of the myriad of free things to do in Orlando during the summer or free things to do in Kissimmee, FL year round!. From exploring fascinating museums and beautiful gardens to touring Orlando breweries and wineries to cooling off in a refreshing Florida spring or river, there's plenty to do – and best of all, it's entirely FREE! Here are the 50 free things to do in Orlando this summer:
Free Things To Do In Orlando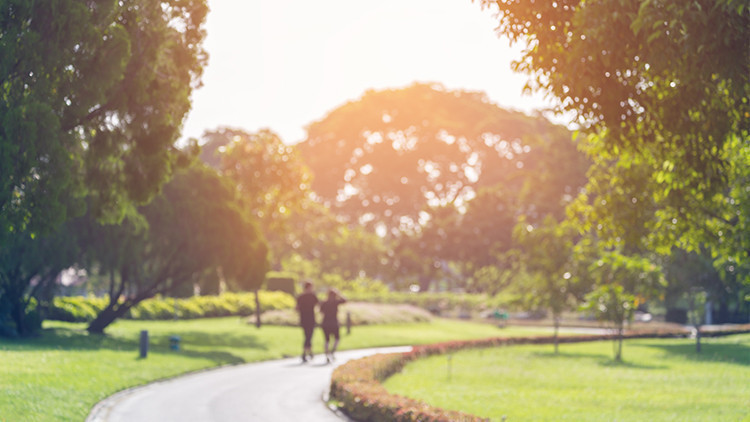 1 | Harry P. Leu Gardens | Every first Monday of the month, the Harry P. Leu Gardens are 100% free to visitors who want to stroll among the beautiful blooms, have a picnic, or participate in one of the many daily events and exhibits.
GREAT FOR DATE NIGHTS | While also being deemed as a botanical oasis, the 50-acre garden hosts movie nights perfect for cuddling up with your favorite person while enjoying the garden's floral aroma.
2 | Lakeridge Winery & Vineyards | The Lakeridge Winery offers complimentary tours and tastings all week long from 10 am Monday-Saturday and 11 am on Sundays.
GREAT FOR A GIRLS DAY | Nothing beats spending a day with your best girlfriends, while tasting wine and enjoying the Florida sunshine!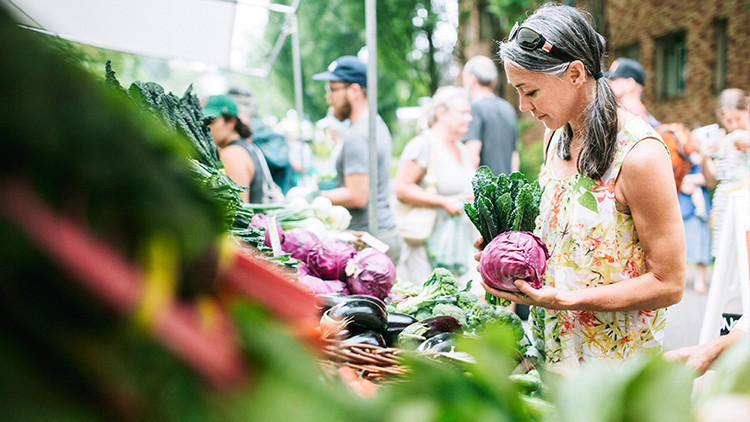 3 | Lake Eola Farmers Market | Every Sunday, Lake Eola is energized with live music, vendors from different local stores and delicious food for everyone to enjoy. Pups are also welcome to join the weekend fun at the Lake Eola Farmers Market.
GREAT FOR DOGS | Not only are dogs allowed, but there are market vendors with homemade pet treats, clothing, and accessories. So, while you enjoy your Sunday morning treat, your furry family can enjoy an outing where they're not only allowed but encouraged!
4 | Old Town | Old Town is the perfect destination for a fun night out with friends or an afternoon with the family. Here, you can shop, dine, ride one of the family-friendly attractions or attend one of the many weekly events.
GREAT FOR CAR LOVERS | Whether it's muscle or classic automobiles that interests you, Old Town holds car shows every weekend that will satisfy every car loving bone in your body!
5 | Music at the Casa | Normally, one would need to purchase a ticket for this one-of-a-kind Hispanic museum. However, on Sundays from 12-3 pm Casa Feliz is lit up with live music, performances and free admission to tour this beautiful home.
GREAT FOR MUSIC LOVERS | Hosting different musical groups every week, the wide arrange of musical genres will keep all attendees on their toes and dancing!
6 | Orlando Brewery | Orlando Brewery always offers free tours Monday-Saturday at 6 pm; be aware that they are on a first-come, first-served basis, so make sure you are there early!
GREAT FOR GROUPS | Orlando Brewery offers Groupon packages for groups of one, two, or four beer enthusiasts interested in tasting Central Florida's best brews!
7 | Cornell Fine Arts Museum | Tours at the Cornell Fine Arts Museum are offered every weekend at 1 pm. Admission is entirely free and be sure to check out the Throwback Thursday Tours on the 3rd Thursday of each month where they showcase various historical artworks.
GREAT FOR STUDENTS | As a teaching museum, the exhibits are aimed to stimulate both sides of the brain with the goal to integrate art and conversation into the daily lives of museum attendees.
8 | Tasty Tuesdays | Head down to the Milk District to experience the flavor of Tasty Tuesdays. Each week local food trucks come together to serve up their tasty delights. Be sure to bring your family and your furry friend as well!
GREAT FOR VEGETARIANS | Are you a vegetarian tired of feeling underwhelmed by menu options? Food truck vendor regulars at Tasty Tuesdays are known to offer several delicious vegetarian options!
9 | Musica della Notte | In the Harbor Piazza of Loews Portofino Hotel, the night comes alive with classically trained performers singing a unique blend of opera and melodies inspired by the charm and romance of Italy.
GREAT FOR ROMANCE | If you need a little romance during your next visit to Orlando, Musica della Notte's Romantico Night will be the fire that adds spark to your date night.
10 | Blue Spring State Park | A Florida gem, Blue Spring State park is the hot spot for spotting manatee, snorkeling, canoeing, scuba diving, hiking and much more. The Park does require a small admission fee of $6 per vehicle – a small price to pay for a magical afternoon out.
GREAT FOR BIRD LOVERS In addition to marine life, the state park is home to ospreys, eagles, wading birds, and kingfishers! So, while you pack your snorkeling gear, be sure to add your binoculars!
11 | Orlando Poetry Slam | Aspiring poets are welcome to share their work during this free amateur competition held at The Milk Bar on the first and third Thursday of the month. Three judges are randomly selected from the audience and the winner receives $50.
GREAT FOR DATE NIGHT | If a dimly lit booth in the back of a café or bar while enjoying local poetry and sipping on craft cocktails doesn't scream romance—We don't know what does!
12 | Mead Botanical Garden | Take a relaxing journey along the many trails and paths that wind their way through this fascinating and diverse natural habitat. Listed on the "Great Florida Birding Trail," the Garden also features a butterfly garden, boardwalk, amphitheater and bike trail.
GREAT FOR CELEBRATIONS | Whether you're celebrating a wedding, birthday, or gender reveal, the gardens and grounds are picture perfect for any special occasion.
13 | Evening Exchange | On the third Friday of each month between 6 pm and 10 pm, the East End Market in the Audubon Park Garden District comes alive for Evening Exchange (EvEx), which features food specials, interactive workshops, culinary demonstrations, specialty cocktail bars and more.
GREAT FOR CRAFTERS | For all crafters looking to pick up a new skill or seeking creative inspiration, the Evening Exchange offers various hands-on culinary and arts and craft workshops.
14 | Oakland Nature Preserve | A true hidden gem, the 128-acre Oakland Nature Preserve offers six short Central Florida hiking trails and a scenic boardwalk to Lake Apopka. Look for alligators, gopher tortoises, great blue herons and other wildlife during your outdoor adventure. If you feel like taking your outdoor excursions in a more 'corny' direction, check out these Halloween corn mazes near Orlando, Florida that are sure to please the whole family!
GREAT FOR HIKES | Put on your hiking shoes and take the family on a hike through the several marked trails in the preserve. It's perfect for experiencing Florida's natural wonders, and an easy hike for all ages!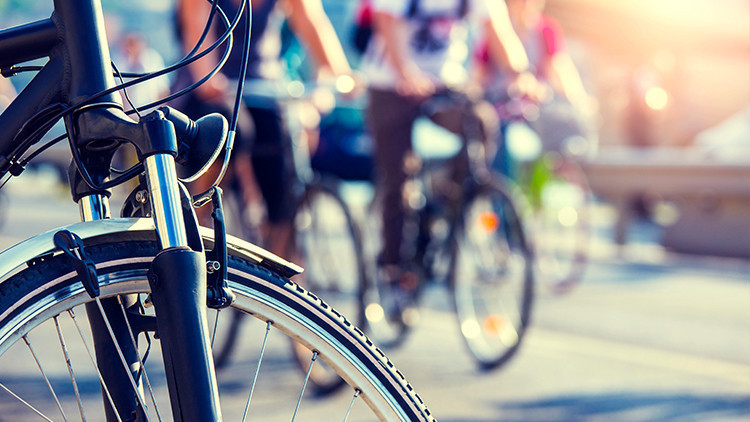 15 | Orlando Critical Mass | An immensely popular local cycling event, Orlando Critical Mass takes place on the last Friday of each month. Cyclists of all skill levels are welcome to meet at Loch Haven Park at 6 pm for this amazing bike tour.
GREAT FOR SIGHTSEEING | Experience the grand sights of the City Beautiful like never before while you cycle through Orlando's historic avenues and paths.
16 | Lake Apopka Wildlife Drive | Winding along the north shore of Lake Apopka (the third-largest lake in Florida), the one-way, 11-mile Lake Apopka Wildlife Drive offers a treat for bird watchers, wildlife photographers and nature lovers in general. It's open Fridays, Saturdays and Sundays only.
GREAT FOR BIRD WATCHING | Get away from the crowds at the theme parks and enjoy the natural wonders of Florida's wildlife! Your family will love identifying the 362 species of birds known to flock Lake Apopka.
17 | First Friday Festival | A lively free sidewalk festival, First Friday Festival takes place on the first Friday of the month from 5:30 pm to 9:30 pm in the Baldwin Park Village Center. View the talents of more than 80 local artists and craftspeople during this pet-friendly event.
GREAT FOR ART LOVERS | Whether you're seeking living room décor or the next up-and-coming local artist, the First Friday Festival is the perfect way to start your weekend!
18 | Wekiva Island | Billed as "Central Florida's favorite watering hole," Wekiva Island overlooks the banks of the beautiful Wekiva River and offers canoe, kayak and paddleboat rentals, as well as a sand volleyball court, The Tooting Otter Bar and Without a Paddle Café. Admission is free on weekdays.
GREAT FOR GROUPS | From corporate retreats to birthday celebrations, Wekiva Island is an oasis for all event attendees! By offering several venue options and catering, you'll never want your group retreat to end.
19 | Moonlight Cemetery Walking Tour | Take a fascinating stroll through Orlando history at the reputedly haunted Greenwood Cemetery, which was established in 1880. Make sure to sign up online in advance, since the free Tours fill up very quickly, as this location is considered one of the most haunted places in Florida!
GREAT FOR NIGHT OWLS | Just because the sun sets, doesn't mean adventures need to stop! This tour is not only great for night owls, but it's catered to families seeking excitement in Orlando's after-hours.
20 | Big Tree Park | Wander through a scenic hydric hammock swamp and view the former sight of "The Senator," a 3,500-year-old bald cypress tree lost to fire in 2012. The premises include The Senator's sister tree, "Lady Liberty," which is (only!) 2,000 years old.
GREAT FOR FAMILIES | Located at the center of the park, is a playground with a faux cypress trunk for children to explore and play inside!
21 | Songs at Sunset | Known as "The Ultimate Outdoor Adventure," Nona Adventure Park not only offers a floating Aqua Park, Cable Park for wakeboarding/waterskiing, climbing tower and ropes course, but also features free live music on its deck at 6 pm every Friday. Dogs are welcome.
GREAT FOR FAMILIES | Between the 60' climbing tower and aquatic obstacle course, your entire family will never run out of fun-filled opportunities!
22 | 3rd Thursday Gallery Hop | Celebrate the works of acclaimed local, national and international artists at the 3rd Thursday Gallery Hop, which is held on the third Thursday of each month between 6 pm and 9 pm.
GREAT FOR EXPLORING | Orlando is a city of wonders and unique experiences, and the gallery hop is no exception! Drift in and out of galleries presenting local and international talent, and discover your next greatest household find!
23 | Kraft Azalea Garden | Billed as "Winter Park's secret garden," 5.22-acre Kraft Azalea Garden was established in 1938 and features massive cypress trees, as well as what is believed to be the northernmost banyan tree in Florida.
GREAT FOR WEDDINGS | The Exedra, a columned monument close to Lake Maitland and centered in the lush garden, is idyllic for a sunset wedding ceremony or a romantic engagement photoshoot.
24 | Alive After 5 | Central Florida's largest recurring monthly street party, Alive After 5 (AA5) takes place in Historic Downtown Sanford on the second Thursday of each month between 5 pm and 8 pm (except for July and August).
GREAT FOR BEER LOVERS | If you love beer, then Alive After 5 is a festival you don't want to miss! Suit up with the Central Florida Ale Trail Map and brewery hop through the lively Historic Downtown Sanford.
25 | West Orange Trail | Hike or bike along 20.8 miles of paved trail that winds its way through the West Orange towns of Apopka, Ocoee, Winter Garden and Oakland. Bike rentals are available at the Killarney Station in Oakland and Winter Garden Station.
GREAT FOR BIKING | The West Orange Trail is an ideal ride for the entire family! And just in case you need to rent bikes, there are bikes available right at the trail!
26 | Sanford Art Walk | A juried art show that also includes live music and a Food Truck Bazaar, the Sanford Art Walk takes place on the third Saturday of each month from 6 pm to 9 pm and starts at the Historic Sanford Welcome Center.
GREAT FOR FIRST DATES | Nothing breaks the ice like live music and enjoying local art! Discuss your favorite art pieces and similar interests as you enjoy the numerous dining and beverage options offered at the art walk.
27 | Disney Springs | A bustling 120-acre shopping, dining and entertainment complex formerly known as Downtown Disney, Disney Springs features plenty of Disney-related merchandise, as well as specialty boutiques, world-class eateries and entertainment venues such as AMC Movies at Disney Springs 24 and Splitsville Luxury Lanes.
GREAT FOR FAMILIES | From the Marketplace Carousel to the Splitsville Luxury Lanes Bowling, Disney Springs is a wonderful way to continue your family adventures!
28 | Jack Kerouac House | Listed on the National Register of Historic Places, the Jack Kerouac House in College Park celebrates the life and works of the legendary Beat Generation author (On the Road), who lived in the house briefly in 1957-1958. The Jack Kerouac House serves as a writer-in-residence facility and is only open to the public during select events (visit the official website for details).
GREAT FOR LITERARY LOVERS | If you love American literature, then man, do we have a treat for you! Get inspired as you tour the exact house where Jack Kerouac wrote The Dharma Bums. And bring the entire family! They may not enjoy it now, but they'll thank you once they're in AP Literature and have a memory to share with the class.
29 | Cranes Roost Park | Billed as the "Crown Jewel of Altamonte Springs," 45-acre Cranes Roost Park is encircled by a mile-long walkway and features the Eddie Rose Amphitheater, one of the premier outdoor event venues in Central Florida. Cranes Roost Park also hosts the ever-popular annual Red Hot & Boom celebration.
GREAT FOR FISHING | Looking for a place to fish with your family? The Crane Roost Park offers a variety of fish to catch, including catfish, crappie, sunfish, and bass.
30 | Zora Neale Hurston National Museum of Fine Arts | Named after celebrated author folklorist and anthropologist Zora Neale Hurston (Their Eyes Were Watching God), the Museum showcases the works of outstanding African American artists and also hosts the annual ZORA! Festival in January and February.
GREAT FOR MUSEUM LOVERS | Now, you don't have to leave Florida to experience the beauty of a renowned arts museum! Right at your fingers are the inspiring words and legacy of Zora Neale Hurston.
31 | Casselberry Art & Music in the Park | An amazing night of free entertainment that includes artisan booths, live music and gourmet food trucks, the Casselberry Art & Music in the Park series takes place on the second Friday of each month from 6 pm to 9 pm at Lake Concord Park.
GREAT FOR DATE NIGHT | Enjoy a night to yourselves without the kids and dance to lively local musical performances before you food truck hop!
32 | Museum Day Live! | Hosted by Smithsonian magazine, Museum Day Live! takes place at participating museums and cultural institutions throughout the United States. Simply download one ticket per email from the official Museum Day website to get free entry for two people to such local museums as Mennello Museum of American Art, Orange County Regional History Center and others.
GREAT FOR THE FAMILY | Celebrate your children's curiosity with an annual exploration of cultural institutions and museums!
33 | Quantum Leap Winery | Considered "Florida's Only Sustainable Winery," the Quantum Leap is a working winery ideally located in the Mills 50 District near Downtown Orlando. It is open Tuesday through Friday from 2 pm through 8 pm and Saturday from 12 pm to 8 pm for wine tastings and tours.
GREAT FOR GROUPS | Want to celebrate your anniversary with friends and family? Quantum Leap Winery offers private event spaces for groups of 35 to 400 guests!
34 | Orlando Public Library | With a main location in Downtown Orlando and 15 branches throughout Orange County, the Orange County Library System hosts dozens of interesting free class and events related to arts & crafts, writing, basic tech skills, business and careers, audio production, coding and robotics, cooking and more.
GREAT FOR STUDENTS | No matter the age, the library system offers several opportunities for students to expand their minds!
35 | CityArts | Downtown Orlando's largest collective of art galleries, CityArts showcases a rotating display of works from local, national and international artists. Visitors are free to stroll through CityArts Tuesday through Saturday from 11 am to 6 pm.
GREAT FOR FIRST DATES | Explore the intimate world of art galleries and feel your first date jitters fade away! Even if the date is a bust, by attending these non-for-profit organized art events, you can still walk away feeling good about yourself!
36 | Seminole State Planetarium Star Parties | The Emil Buehler Planetarium at Seminole State College hosts periodic free "Star Parties" where the astronomic-inclined can view the night skies. Seating is limited and is available on a first-come, first-served basis (see the official website for details).
GREAT FOR FIELD TRIPS | The planetarium proudly presents shows for public, private, and homeschool groups. Students will leave star struck!
37 | Orlando Urban Trail | Known as the "spine" of Orlando's extensive trail network, the Orlando Urban Trail runs for 3 miles from Lake Highland through Loch Haven Park to Mead Garden in Winter Park with many scenic views along the way. And if you're looking for the best hiking trails near Orlando, make sure to check out our Central Florida hiking piece on Westgate's travel blog!
GREAT FOR FAMILY WALKS | Thanks to this beloved trail, now your family can enjoy the urban sights of Downtown Orlando and the beautiful Florida outdoors at the same time! This trail tracks around six lakes and live oak trees that are great for taking a family photo.
38 | See Art Orlando Self-Guided Tour | Stroll through Downtown Orlando near Lake Eola Park and view eight contemporary public art sculptures from international renowned artists as part of the See Art Orlando (SAO) project. Visit the official SAO website to download a free walking guide.
GREAT FOR ART LOVERS | Whether it's with friends or family, the art tour offers an incredible display of sculptures that enhance the City Beautiful!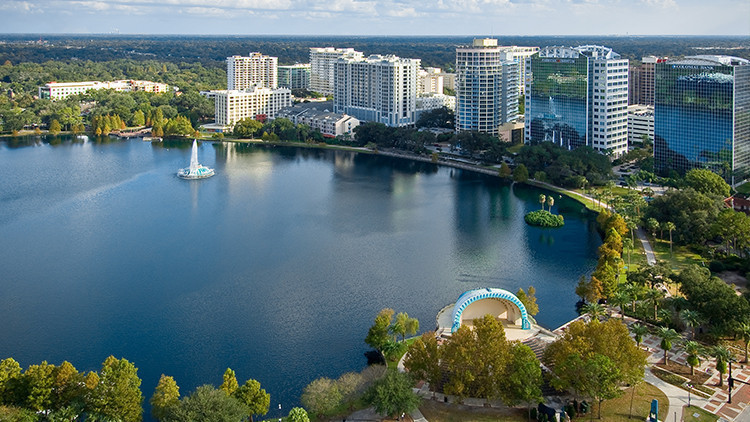 39 | Lake Eola Park | Nestled in the heart of Downtown Orlando, Lake Eola Park is the perfect spot to take a stroll, run or jog, rent a swan-shaped paddleboat or enjoy a concert, movie or play at the Walt Disney Amphitheater. At the center of Lake Eola lies an impressive fountain, which serves as the official symbol of the city.
GREAT FOR DATES | Whether it's a picnic lunch in the park or a few loops around the lake in a swan paddle boat, your date will be unforgettable!
40 | Dinky Dock | Surrounded by massive oak trees, 1.56-acre Dinky Dock in Winter Park offers a small fishing pier and boat ramp, as well as picnic tables, grills and park benches. A nearby boardwalk leads to Cornell Art Museum at Rollins College.
GREAT FOR FAMILIES | Spend your next weekend with your family, barbequing in the park and enjoying the warm Florida sunshine!
41 | Oviedo Center Lake Park | This newly established unofficial center of Oviedo, FL sports a plethora of bespoke culinary outlets and has quickly grown into a staple of Oviedo (or Northeastern Orlando near the UCF college area) for great events, beautiful scenery, dog park diversions and the availability of a MASSIVE playground/splash pad for kids. With a small marina, a hometown POW/MIA memorial area, and boat rental a plenty, this hidden gem of a park is wonderful little place to spend an afternoon with the whole family.
GREAT FOR PLAY DATES | While the kiddos play on the splash pad and chase each other on the playground, parents can catch up on great life events over lunch in the park!
42 | Free Family Fun Day | Join the festivities at Mennello Museum of American Art for Free Family Fun Day on the second Sunday of each month. Established in 1998, the Mennello features the permanent collection of acclaimed folk artist Earl Cunningham (1893-1977).
GREAT FOR CRAFTING | The first 20 children at Free Family Fun Day receive a take-home art project. If your little ones love all things arts and crafts, then they will be dragging you to the museum—Not the other way around!
43 | WineART Wednesdays | Head out to Central Park in Lake Mary on the first Wednesday of each month from 5 pm to 8 pm for WineART Wednesdays, which offer the talents of local artists and craftspeople, as well as a Food Truck Bazaar and a Beer & Wine Garden.
GREAT FOR LADIES NIGHT | Nothing beats Wine Wednesday with your favorite ladies! Enjoy an evening checking out local art vendors and relaxing in the Central Park wine garden, while catching up on juicy gossip.
44 | Plant Street Market | A bustling community market that lies in Historic Downtown Winter Garden, Plant Street Market offers something for everyone – including local products, artisan specialties, farm fresh products, the award-winning Crooked Can Brewing Company and live music on the pet-friendly patio.
GREAT FOR FAMILIES | Winter Garden is a wonderful space for children of all ages! The market offers many opportunities to explore and discover your family's next favorite treat and weekend hangout spot!
45 | Lake Lotus Park | Surrounded by encroaching development on all sides, this 150-acre nature preserve in Altamonte Springs provides a welcome retreat into the great outdoors. Highlights include more than one mile of boardwalk, a playground, picnic pavilions and fishing dock.
GREAT FOR GROUPS | Not only does the park rent out an enclosed pavilion for events, they even offer ranger guided tours!
46 | Stand-Up Comedy at Drunken Monkey Coffee Bar | Need a few laughs this summer? Check out the free standup comedy (or sign up to take the stage and show off your best comedic material) at this "Coffee Junkie's Paradise" on Friday and Saturday nights starting at 8:30 pm.
GREAT FOR DATE NIGHT | Whether it's your third date or thirtieth, this is the perfect chance to share a few laughs (or a lot) with someone you love!
47 | Tibet-Butler Nature Preserve | Nestled amid rapid development along State Road 535 and just a few miles west of Walt Disney World Resort, Tibet-Butler Preserve provides a nature lover's paradise with more than 3 miles of hiking trails and the Vera Carter Environmental Center.
GREAT FOR FAMILIES | After taking a nice stroll through Florida's great outdoors, your family will love visiting the butterfly garden located right in the preserve! These natural beauties flourish in the tropical Florida climate, and after visiting, your children will be dying to make a butterfly garden of their own!
48 | Ten10 Run Club | A popular free group run series hosted by Ten10 Brewery, Ten10 Run Club takes place every Tuesday at 6:30 pm on the Orlando Urban Trail through the Mills 50 District – beginning and ending at the Brewery.
GREAT FOR COUPLES | Join a crew of likeminded runners and inhale the fresh Florida air as you run through Downtown Orlando's most beloved trail! Then once your run is complete, celebrate with a chilled beer at Ten10 Brewery! Exercise has never felt this good.
49 | Nerd Nite Orlando | A fun-filled night of "thinking and drinking" that features entertaining, educational and thought-provoking presentations, as well as speed dating, Nerd Nite Orlando takes place at various locales on the second Thursday of each month.
GREAT FOR GROUPS | Grab your favorite nerds and spend the evening in a space where science and education thrive! Together, you can cheer your beers to Albert Einstein and endless entertainment!
50 | Fort Christmas Historical Park | Tour a full-size replica of Fort Christmas (used by U.S. Army soldiers during the Second Seminole Indian War, 1835-1842), as well as seven restored historical homes that showcase the "Cracker Architecture" of East Orange County.
GREAT FOR GROUPS | Christmas is a time for family and friends to come together, and Fort Christmas Historical Park is no exception! The park has three pavilions, one that seats up to 50 and two that seat up to 100! So, you can bring your friends, family, or even everyone you know!
Final Thoughts Free Or Inexpensive Things To Do In Orlando Florida
So no matter what kind of family getaway you're planning, there's no shortage of great local Orlando hangouts to explore! Searching for weird Disney facts or great discounts on Disney tickets? Check out international drive, learn more about Christmas events in Orlando, or dive into the best bars Orlando has to offer, before facing your fears at Universal Studios Halloween Horror Nights! Whatever your idea is of family fun - we've got you covered with the top Orlando hotels, and tons of fun things to do during the day in Orlando, right here on our travel blog!
If you're looking for a place to stay that's close to the action, Westgate's Orlando resorts are just minutes away!

RELATED ARTICLE:
At Westgate Resorts, when you Check-In, there's a LOT to Check-Out! Your Orlando vacation awaits! Explore our Orlando resorts today or talk with a vacation planner at 888-852-2959 or 407-355-2690.
Other tagged pages of interest: orlando hotels near disney, resorts near universal studios orlando, lake buena vista resort, kissimmee resorts, kissimmee hotels, hotels orlando, orlando resorts, resort hotels, staycations
When You Check-in, There's a Lot to Check Out
Sign up for our newsletter and check-in to great offers, secret stuff, and special events.