10 Stress-Free Family Vacation Tips To Take On Any Challenge!
Pick A Relaxing Destination

Book A Kids-Friendly Resort
10 Stress-Free Family Vacation Tips To Take On Any Challenge!
"In America there are two classes of travel — first class, and with children." – Robert Benchley
At the end of the classic 1983 comedy Vacation, Clark Griswold asks Roy Wally, founder of Wally World, if he ever had ever taken his kids on a road trip. Roy nods and replies, "Worst two weeks of my life!" Indeed, traveling with kids can present a myriad of challenges ("There's no such thing as fun for the whole family," as Jerry Seinfeld famously pointed out), but with the right planning and a positive attitude, you can successfully navigate the speed bumps that are bound to occur along the way and achieve the family trip of a lifetime! Whether you are driving across the country to visit the Grand Canyon or simply cooking up some staycation ideas at your local resort and catching up on local attractions in your area, here are the top 10 stress-free family vacation tips that will help you take on any challenge you encounter on the road (or in the air for that matter):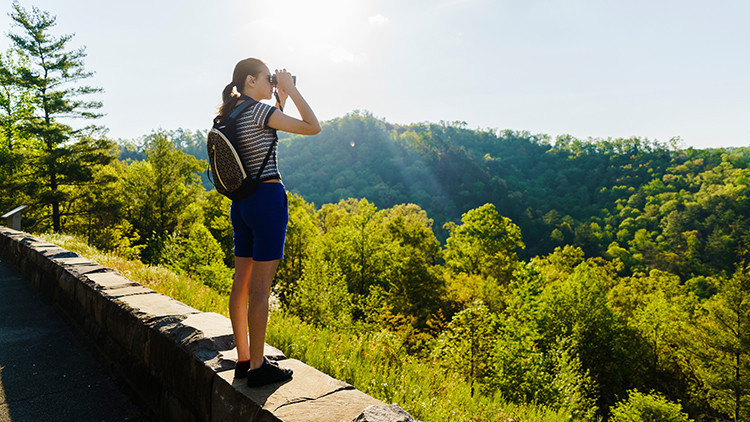 1 | Determine the Most Suitable Destination for Your Family | A stress-free family vacation begins with seeking out locales with things to do that appeal to everyone in your family and making sure to involve the whole gang in the decision process. By giving the kids some input in your travel plans, they will get more excited since they become invested in the entire process (make sure to limit their choices, of course!). Visit the public library and have the kids select books related to your destination so they can get excited beforehand. A sample of favorite family-friendly vacation destinations includes Orlando, Florida (theme parks, water parks); Gatlinburg, Tennessee (Great Smoky Mountains National Park, Dollywood theme park); Branson, Missouri (Silver Dollar City theme park, live entertainment venues, outdoor recreational activities); Myrtle Beach, South Carolina (white-sand beaches, Family Kingdom Amusement Park); and Williamsburg, Virginia (Colonial Williamsburg, Busch Gardens Williamsburg); among many others.
2 | Seek Out Kid-Friendly Resorts with Plenty of Onsite Amenities | Long gone are the days when kids could get excited by the prospect of basic hotels with a small rectangle pool sporting a lonely diving board and vending machines listed on the brochure as onsite dining. Why not seek out great deals on family-friendly resorts with all the comforts of home that feature spacious villas, world-class onsite amenities and easy access to theme parks and/or white-sand beaches? For a stress-free family vacation, look for resorts that boast a diverse variety of onsite dining options and recreational activities for kids of all ages such as state-of-the-art water parks, heated outdoor pools and children's wading pools, miniature golf courses, sand volleyball courts, bicycle rentals, playgrounds and game rooms (and if heading to Orlando, complimentary scheduled transportation to theme parks). Some resorts even offer Kids' Clubs with a wide range of scheduled activities. If your goal is to spend more time in the great outdoors, consider taking the family to an authentic dude ranch with horseback riding and glamping (glamorous camping) opportunities.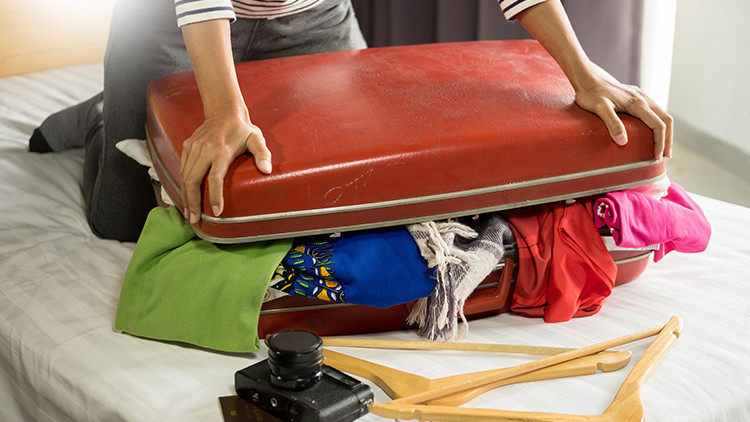 3 | Pack Early & Light to Help Simplify Your Travels | Deciding what to pack for a family vacation can be a delicate process – for a stress-free experience you don't want to haul around unnecessary luggage (especially if faced with ever-increasing airline baggage fees), but you also want to bring enough stuff so the kids will be entertained during your travels. If flying, try to limit each family member to one checked bag and one carry-on. Have each kid fill a small backpack with enough room for tablets, books, notebooks, toys, etc. Instead of lugging around cumbersome strollers, cribs, car seats, high chairs and playpens, see if you can just rent them once you get to your destination. Don't forget to pack any necessary medications, including a fever and pain reliever, as well as a container of hand sanitizers or wipes.
4 | Set a Realistic Family Travel Budget | Financial concerns can often lead to stress when planning a family vacation getaway. Set up a separate savings account to help pay for your trip at least six months ahead of time and contribute a little into it from each paycheck. While on vacation, determine a daily budget goal and adhere to it (don't forget to allocate some money for souvenirs as well). Stay in one location to avoid extra traveling costs and take local transportation once you arrive at your destination instead of wasting money on car rentals. Look online for discounts available for purchasing attraction tickets in advance, as well as other applicable discounts (for example, Walt Disney World Resort periodically offers Florida resident discounts). If you really want to save money, consider a staycation and go on a fun-filled camping (or glamping) trip at a local state park or dude ranch.
5 | Break Up the Trip into Reasonable Chunks | Attempting to drive straight through to your destination with kids in tow can be a daunting experience and lead to plenty of stressful situations, especially if you are looking at an eight- to ten- hour drive. Try to break the trip up into five- to six-hour segments if possible and schedule fun stopovers and maybe even a cheesy roadside attraction or two along the way to your primary destination (South of the Border in Dillon, South Carolina, is always a guilty pleasure!). If you are flying, try to get a nonstop flight to avoid all the hassles associated with attempting to make connecting flights with kids. If you can't avoid a connecting flight, schedule plenty of time between flights to grab a bite to eat and rejuvenate as opposed to making a mad dash through the airport so as not to miss your plane.
6 | Avoid Mealtime Meltdowns | To avoid having a stressful experience on the road, bring along plenty of healthy snacks and treats, as well as refillable water bottles, for your journey and for those long days at theme parks and the beach. Instead of eating out every meal at a restaurant, consider enjoying a light breakfast in your room and make lunch the main meal each day (it's cheaper than eating out for dinner and the kids will be less fussy earlier in the day). Spend every other dinner eating at your villa (make sure to book a room with a fully equipped kitchen or at least a kitchenette), getting some local takeout food or simply ordering a large pizza by the pool. When you do venture out for dinner, look for kids eat free specials and all-you-can-eat buffets.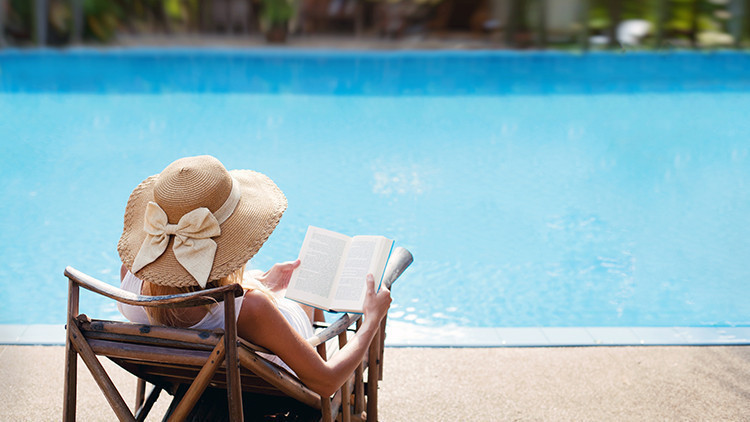 7 | Schedule Plenty of Downtime | Once you arrive at your destination, schedule plenty of downtime (including afternoon naps for toddlers), since overtired kids can quickly turn your dream vacation into a travel nightmare. For example, visit a theme park early when it first opens so you can get a jump on the crowds, enjoy a nice lunch and then taper off in the afternoon by heading back to your resort and relaxing in the sun by the pool. Don't feel like you have to hit every major attraction in a particular destination – just the select ones that appeal to you and your family. Last but not least, consider taking a day off from work the day before you leave on your trip to make last-minute preparations and the day after you return so you can ease back into the everyday routine.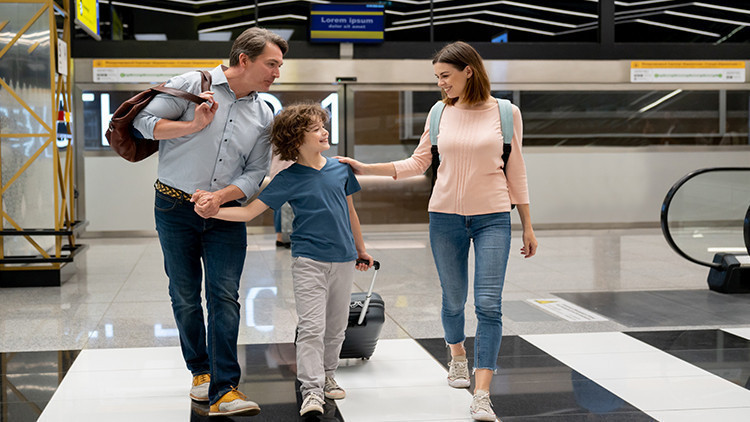 8 | Reiterate Safety Procedures at Each Stop Along the Way | Safety concerns can add to travel stress, especially in crowded locales such as busy airports and filled-to-capacity theme parks. Make sure that everyone has a fully charged smartphone in case someone gets lost. At each locale you visit, always determine a meet-up point if you somehow get separated. Tell your kids what they should do in case of an emergency and make sure to have all emergency numbers easily accessible. If vacationing on the beach, pay attention to local weather conditions and surf warnings. Don't forget to childproof your hotel room or villa with outlet covers, safety gates, latches and nightlights, as applicable. Last but not least, don't advertise all over social media the fact that you and the entire family are gone on vacation.
9 | Limit Tech Time to a Bare Minimum | An important consideration when trying to achieve a stress-free family vacation is to try to limit everyone's smartphone and tablet time (for, example so-called "digital detox" getaways have been gaining in popularity over the past few years). Try to reduce the kids' electronic activity to long flights and extended car rides. Instead, encourage them to read a book, keep a travel journal or introduce them to an old standard, Auto Bingo, so they can actually look out of the car window instead of having their face buried in a tablet or smartphone for the entire trip. Better yet, have them compile a scrapbook along the way that details your journeys with a colorful collage of brochures, tickets, drawings, photos, etc. Once you arrive at your destination, try placing all electronic devices in your in-room safe periodically so you can simply enjoy each other's company during your vacation getaway.
10 | Break Free from the Everyday Routine | Don't sweat the small stuff on your family vacation and try to immerse yourself in the moment. Just prepare to expect the unexpected, roll with the punches and don't let small issues needlessly sidetrack you from having an amazing travel adventure. Step outside your comfort zone and introduce your family to all the joys of experiencing a new and exciting destination. Most importantly, let yourself relax, unwind and enjoy quality time with your family – after all, you're on vacation!
Like our travel blog? Discover the art of family-friendly relaxation our Park City Utah hotel with these fun things to do in Park City Utah with kids! Learn more about free things to do in Park City Utah, take a tour of the best Park City spa, and figure out the best steakhouse Park City has to offer, all right here on Westgate's Travel Blog!
At Westgate Resorts, when you Check-In, there's a LOT to Check-Out! Your vacation awaits. Start planning your next vacation today or talk with a vacation planner at 888-852-2959 or 407-355-2690.
RELATED ARTICLE:
Other tagged pages of interest: orlando hotels near disney, resorts near universal studios orlando, lake buena vista resort, kissimmee resorts, kissimmee hotels, hotels orlando, orlando resorts, staycations
When You Check-in, There's a Lot to Check Out
Sign up for our newsletter and check-in to great offers, secret stuff, and special events.