5 Top Festivals in Florida in June of 2018
5 Top Festivals in Florida in June of 2018
Kick off the summer in style by gathering the entire family and heading out to one of the top festivals in Florida in June of 2018! Discover the best Florida festivals in the month of June and enjoy an amazing variety of food festivals, as well as eclectic music, cultural and artistic gatherings that take place during the early summer festival season in the Sunshine State. It's the dawn of Summer, so make sure to get your shades on, swap your button downs for flip flops, and head out for some festival fun in your area! Here are the 5 top festivals in Florida in June of 2018: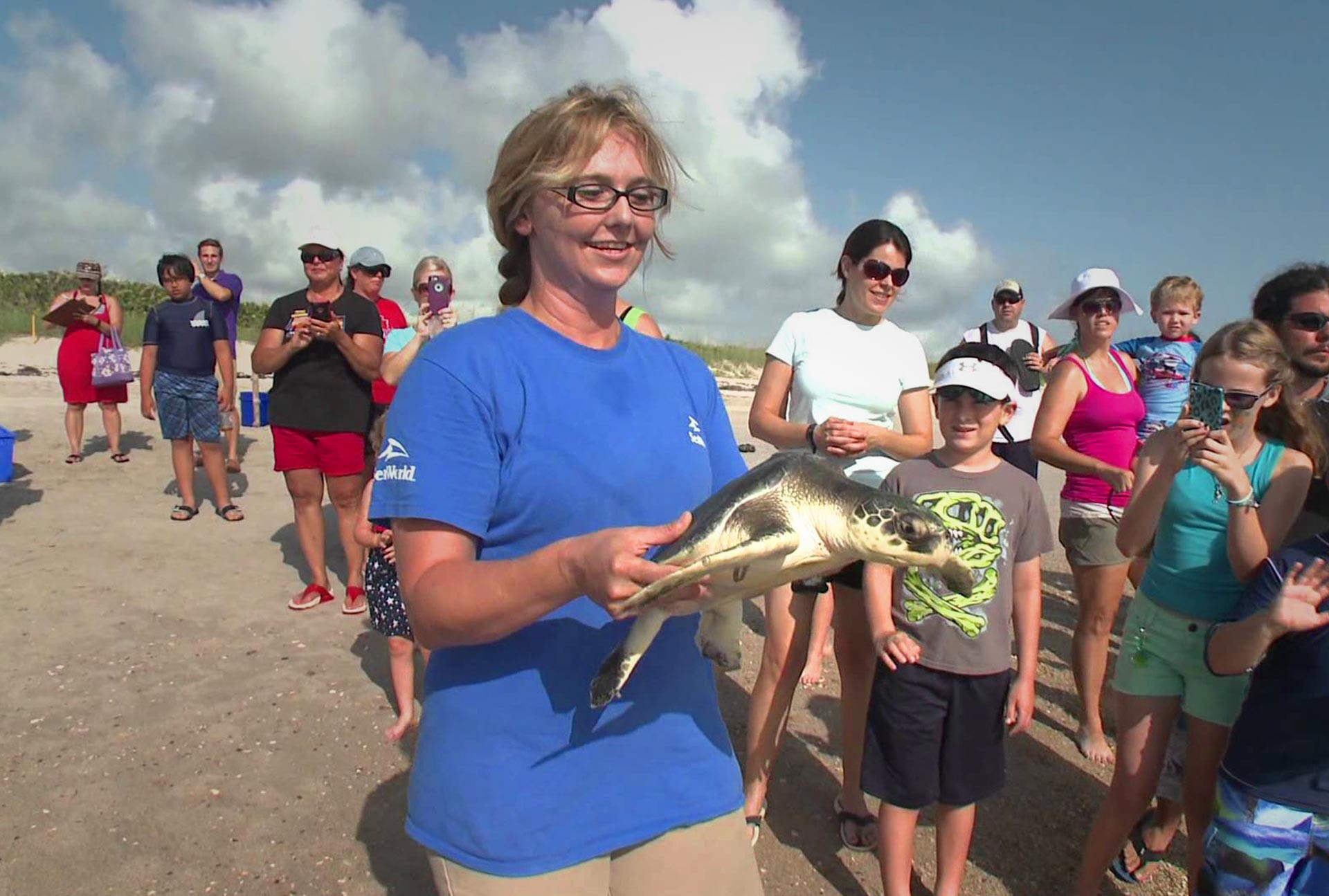 1 | Titusville Sea Turtle Festival | Friday, June 8 and Saturday, June 9, 2018 | Downtown Titusville
Ideally located just minutes north of the world-famous Cocoa Beach Pier and adjacent to the Kennedy Space Center Visitor Complex, Titusville is also known for its immensely popular annual events, including the Titusville Sea Turtle Festival (Image:visitspacecoast.com) each June. The perfect opportunity to celebrate Florida's diverse natural habitat, the Sea Turtle Festival features something for sea turtle lovers of all ages – including a lively turtle-themed street party, turtle arts & crafts, turtle watch at Playalinda Beach, beach cleanup, obstacle course, scavenger hunt, live beach and Reggae music all day, live animal exhibits, children's art competition, Canaveral National Seashore educational activities, great food and much more. At the Sea Turtle Festival, you and your family can learn all about these unique and endangered sea creatures. In fact, according to the National Ocean Service, all six sea turtle species found in United States waters – the green, hawksbill, Kemp's ridley, leatherback, loggerhead and olive ridley – are protected by the Endangered Species Act. So don't tuck your head into your shell if you're visiting the Cocoa area this June! Visit the official Titusville Sea Turtle Festival website for further details about the upcoming event along with ways you can help protect sea turtles. And head on down to the festival! It's guaranteed to be one 'shell' of a time.
2 | Festival of the Sea | Saturday, June 16, 2018 | Orlando Festival Park, Orlando
George Bernard Shaw once remarked, "There is no sincerer love than the love of food." Celebrating its third year as an Orlando festival in June at the Orlando Festival Park (2911 East Robinson Street), the Festival of the Sea takes this quote to heart by providing seafood lovers with a veritable smorgasbord of edible delights guaranteed to make your taste buds sing! A spectacular outdoor experience, the Festival of the Sea features a diverse variety of seafood vendors, along with a full beer and wine garden, arts & crafts and a designated kids' play area with face painting, clown balloon making, bounce house and gaming truck. Take a dive into the deep this June with this amazing seafood scene, and prime your palate with the best seafood festival Florida has to offer in 2018!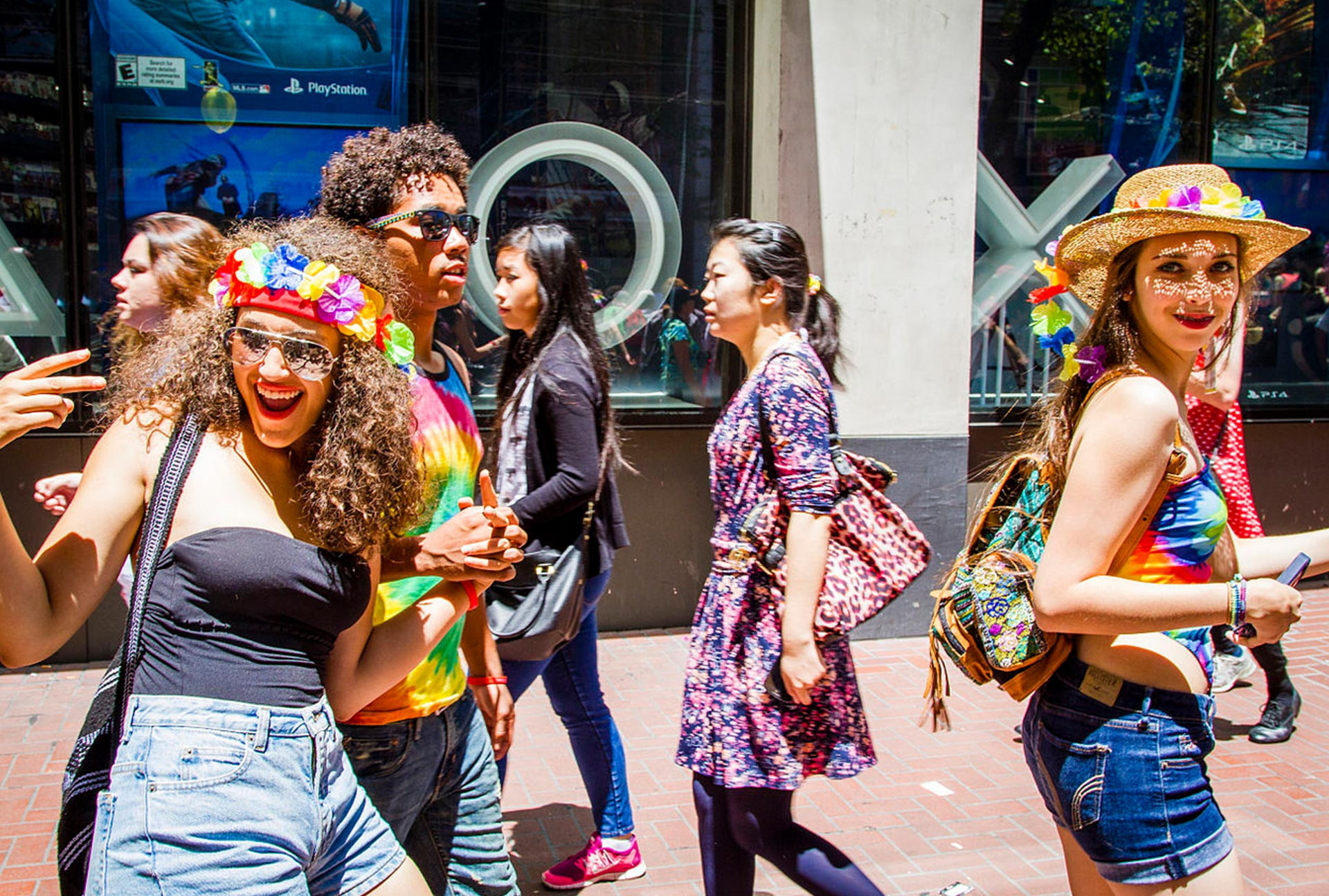 3 | Hippie Festival 2018 | Saturday, June 16, 2018 | Peabody Auditorium, Daytona Beach
Seeking "Peace, Rock & Positive Vibes"? Look no farther than the 10th-annual Hippie Festival 2018, which will kick off with a lively Hippie Street Fest at 3 PM followed by an amazing lineup of legendary 1960's musical acts starting at 7:30 PM such as The Grass Roots ("Temptation Eyes," "Sooner or Later"), Paul Revere's Raiders ("Good Thing," "Just Like Me"), Rare Earth's Peter Rivera ("I Just Want to Celebrate," "Get Ready"), The Cyrkle ("Turn Down Day," "Red Rubber Ball") and 1910 Fruitgum Company ("Simon Says," "1-2-3 Red Light"). Hippie Fest takes place at the Peabody Auditorium (600 Auditorium Boulevard), a Daytona Beach landmark since 1949 that is known as the "Crown Jewel" of the city's Entertainment District, features 2,521 seats and attracts more than 100,000 visitors annually. So dig out your tie-dye T-shirt, throw a flower in your hair and prepare to dance your way on a fun-filled journey back to the '60s at Hippie Festival 2018! Visit the Peabody Daytona Beach website for Hippie Festival 18 ticket information, and above all,... don't worry! Be hippy!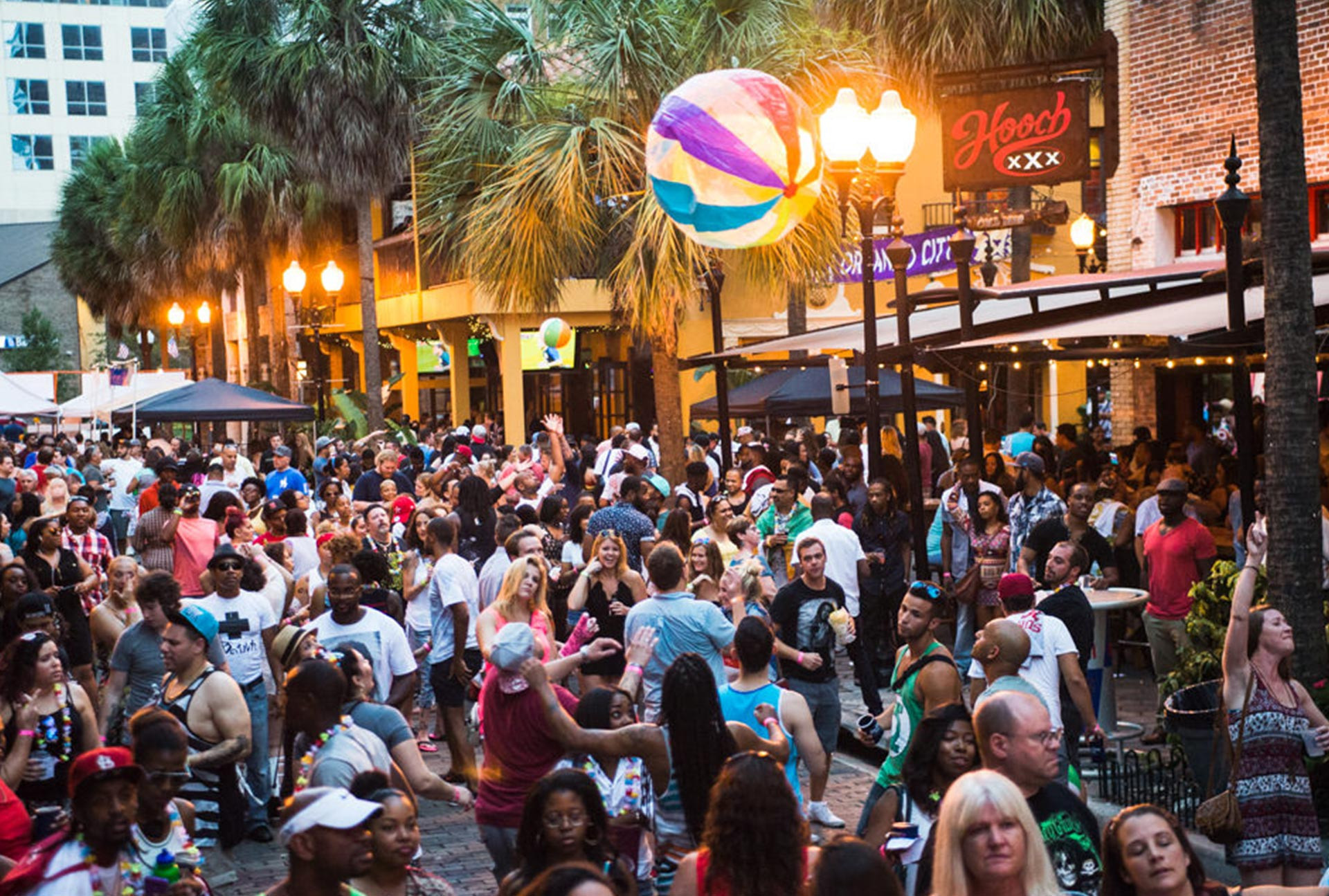 4 | RumFest 14 | Saturday, June 16, 2018 | Wall Street Plaza, Downtown Orlando
As Captain Jack Sparrow once proclaimed, "I prefer rum … Rum's good." Each June, rum enthusiasts flock to RumFest, a colorful rum and reggae festival held at Wall Street Plaza (25 Wall Street) in downtown Orlando. RumFest 14 (Image:orlandoweeklytickets.com) will feature three hours of unlimited rum sampling between 5 PM and 8 PM, along with live Reggae-Rock music from some of the hottest local acts, including DJ Red I, HOR!ZEN and more on the Red Stripe Main Stage. Rum booths at RumFest 14 will feature premium Rum brands such as Captain Morgan, Don Q, Bacardi, Brugal, Blue Chair Bay, Diplomatico, Tanduay and Kraken, along with several rare rums as well. There's no better way to crawl the downtown Orlando scene than with a few friends or travel colleagues on a 'Dark n' Stormy' afternoon, just be careful you don't end up crawling for real! Visit the official Wall Street Plaza website for RumFest14 ticket information.
5 | Redland Summer Fruit Festival | Saturday, June 23 – Sunday, June 24, 2018 | Fruit & Spice Park, Homestead
The perfect way to celebrate the arrival of summer in Florida, the Redland Summer Fruit Festival (Image:redlandfruitandspice.com), which has evolved into one of the most popular June festivals in the Miami area, showcases local agriculture and delicious tropical fruits such as the mango, anon and mamey, among many others. In addition to the bountiful array of fruit samplings, the Redland Summer Fruit Festival will showcase an array of local cuisine and wines. Festival attendees also can take a walking tour of Fruit & Spice Park (24801 S.W. 187th Avenue), a unique, 37-acre tropical botanical garden established in 1944 that contains over 500 varieties of fruit, nut and spice trees. Feelin' fruity? Visit the Fruit & Spice Park website for Redland Summer Fruit Festival ticket information.
Whichever of these exciting festivals you choose to attend during the month of June, Westgate Resorts provides spacious accommodations throughout Florida to suit your needs – including eight full-service resorts in Central Florida, Westgate South Beach Oceanfront Resort in Miami Beach, Wakulla Suites (soon to be Westgate Cocoa Beach Resort), A Westgate Resort in Cocoa Beach, Harbour Beach Resort in Daytona Beach and Westgate River Ranch Resort & Rodeo, an authentic Florida dude ranch located near Lake Wales. So get your summer on this June, and check out some of our awesome Florida staycation deals for 2018 at a festival near you! It's always summer at Westgate Resorts!
At Westgate Resorts, when you Check-In, there's a LOT to Check-Out! Your Florida vacation awaits! Explore our Florida resorts today or talk with a vacation planner at 888-852-2959 or 407-355-2690.
When You Check-in, There's a Lot to Check Out
Sign up for our newsletter and check-in to great offers, secret stuff, and special events.