The 8 Best Karaoke Bars Orlando Has to Offer
The 8 Best Karaoke Bars Orlando Has to Offer
"Karaoke divides humanity into two groups: those who don't want to sing and shouldn't be compelled, and those who do and shouldn't be allowed." – Dennis Vickers
Of all the things to do in Orlando, karaoke bars may not be the FIRST thing that leaps to mind, but, seeing as Orlando is one of the most-visited cities in Florida (and around the world for that matter!), and it's very popular with tourists (approximately 75 million annually!), AND it's famous for its wild and breathtaking nightlife at such bustling hotspots as Disney Springs at Walt Disney World Resort and Universal CityWalk at Universal Orlando Resort, is it any surprise that this gorgeous travel mecca would have a hoppin' karaoke scene?
Besides there being a LOT of places to stay in Orlando, there are (of course) a ton of other Orlando attractions, but if you are looking for something a little bit soothing and exciting at the same time after a fun-filled day exploring Central Florida's world-renowned theme parks, perhaps checking out a laid-back karaoke lounge would be the best idea. Karaoke bars provide a mix of hospitality and entertainment whether you choose to take the microphone or simply encourage others to share their singing talents as the drinks flow liberally. It's a simple twist to the ordinary bar and it seems there are dozens of people who enjoy this kind of experience.

Best Karaoke Bars in Orlando
Well, the great thing is that Orlando has dozens of karaoke bars so there really something for everyone. However, not all of them offer the best experience, so we went out and assessed some of these bars and came up with a list of what we truly believe are the best karaoke bars in Orlando. Enjoy!
1 | Q Karaoke | It may lie a little off the beaten path, but this is by far one of the most popular and in fact the best karaoke bar in Orlando right now. There are so many factors that set Q Karaoke apart from other karaoke bars in the city. One main reason is the fact that it has seven different private karaoke rooms. The bar is also open 7 days a week from 5 PM till the wee hours of early morning. The private karaoke rooms can fit up to 30 people it's perfect for groups that want to enjoy the karaoke experience together. There is a great collection of drinks too for all the patrons. You will also enjoy the extensive collection of songs available and flat-screen TVs to catch up on your favorite sporting. Another cool aspect of Q Karaoke is that the bar serves some delicious foods on its menu. Q Karaoke is also one of the most affordable karaoke bars in the city. It's one of those places where you don't have to spend too much money to get a taste of what Orlando's nightlife has to offer.
WHERE: 4519 S. Orange Blossom Trail, Orlando, FL 32839 | WHO: 407-476-8280
LOCAL TIP | For karaoke fans on a budget – assemble a team of singers to save! Their small rooms cost $20 whether you have just 2 people or 6. So, bring more friends to split the cost and have a fun night out for cheap.
2 | KTV Orlando Karaoke | KTV Orlando is also a very popular karaoke bar in the city. The bar offers a wide variety of private rooms as well. However, unlike Q Karaoke, where the majority of rooms are for large crowds, KTV Orlando offers multiple private rooms for both small crowds and larger ones. Private rooms for two or three people will cost you $20 an hour, while those for more than 10 people will cost you $35 an hour. Nonetheless, this lively joint features a wide variety of music to jam to and the diverse lineup of drinks on the menu are also quite amazing. You will also notice that each private room offers its own private service, something that goes a long way in creating a more personalized karaoke experience. The songs are also available in multiple languages including Chinese, Russian and Spanish. Although you can still get a private room by just walking in, we advise you to reserve well in advance. This is a very popular karaoke bar and if you don't reserve early, you will likely find it packed the next time you visit.
WHERE: 7130 S. Orange Blossom Trail, Orlando, FL 32809 | WHO: 407-856-9997
LOCAL TIP | Traveling to Orlando from outside of the US? KTV Orlando's song catalogue features songs in English, Korean, Chinese, Japanese, Vietnamese, Tagalog, Spanish, Indonesian, and Russian.
3 | O'Shucks Pub & Karaoke Bar | Nestled along world-famous International Drive, this is yet another immensely popular spot for karaoke lovers in the city of Orlando. The bar is not only ideal for people who want to sing their hearts away, but they organize several karaoke shows and competitions throughout the year that are sure to add to the fun and excitement. O'Shucks also boasts an amazing selection of beers and other drinks The staff is very friendly, but most importantly, it's one of the more affordable karaoke bars in Central Florida. So, if you're tight on money and still want to have a great time, this would be the ideal location for you. We also loved the overall atmosphere of the club. There's just a certain charm and wrath that welcomes you in the cozy pub setting. It also feels more comfortable than most karaoke bars, meaning that you are more likely to let loose and sing without caring too much (a few pints of Guinness doesn't hurt either!).
WHERE: 7467 International Drive, Orlando, FL 32819 | WHO: 407-352-7892
LOCAL TIP | Locals and tourists alike flock nightly to this staple in the Orlando karaoke scene – however, locals know to arrive early in order to get their chance to sing on stage. On weekends, arrive by 9pm to get your name on the karaoke rotation early. Sometimes, their wait time to sing can exceed 2 hours!
4 | CityWalk's Rising Star Karaoke | Popular with both tourists and locals alike, CityWalk's Rising Star Karaoke at Universal CityWalk in Universal Orlando Resort gives you your one and only chance to sing in the spotlight. Believe it or not, this is because the moment you take the stage to sing your favorite song, you will not be singing alone, but backed by a full band with vocal support, backup singers and multi-instrumental backgrounds as well. This is much more fun and exciting than singing on your own, right? Think of yourself as the lead singer of a professional rock or jazz band. The bar is open seven days a week and serves some amazing drink concoctions as well. And if backup singers and live bands aren't exactly what you are looking for in a karaoke bar, you can still feel free to sing along if you want. Other than the karaoke stars from the audience, CityWalk's Rising Star also features some amazing music from its talented in-house band. The bar will give you lots of tea and honey as part of the menu to help you soothe your vocal cords before hitting the stage.
WHERE: 6000 Universal Boulevard, Orlando, FL 32819 | WHO: 407-224-2961
LOCAL TIP | After performing your heart out and working up an appetite, treat yourself to a VooDoo Doughnut! I'm talking premium, fully-loaded, totally Instagram-able doughnuts with toppings ranging from Cocoa Puffs to dried red chili pepper. The line will be long and the calorie count high, but this doughnut shop is a must-do when visiting CityWalk. Grab a box on your way in if you plan on partying past 10pm – and don't forget to snap a photo in their famous pink throne on your way out!
5 | Kings Orlando | Another bustling hotspot along International Drive, Kings Orlando is not necessarily a karaoke bar. It is instead a lively 30,000-square-foot entertainment center in the heart of Orlando's tourism district, offering a wide range of entertainment options, including karaoke bars. The karaoke is available on Thursdays and Fridays only, so be sure to check your calendar before stopping by. What makes the center an ideal catch is the fact that there's a lot of variety on offer. You can in plan your entire night in this one place. So, if you're in the mood for some bowling and bocce ball just before getting your grove on the mic, this would be the best place to go. There's a lot of good food here too and an assortment of mixed drinks that will keep your night flowing with fun.
WHERE: 8255 International Drive, Orlando, FL 32819 | WHO: 407-363-0200
LOCAL TIP | This entertainment plaza is a super short, 5-minute walk to Orlando's ICON Park. On Saturday nights, the wheel is open until 11pm and provides incredible views of the city. For true thrill-seekers, the park also features the Orlando Starflyer – the world's tallest swing ride standing at 450 feet!
6 | Big Daddy's Karaoke | A great place to showcase your karaoke talents and perhaps channel your inner Jim Morrison or Mick Jagger, Big Daddy's is one of the most well-known karaoke bars in Orlando. It has been in existence for quite a while and in 2015 it was actually voted the best karaoke bar in the entire city. Ever since, it has remained a top choice for a majority of karaoke aficionados in Central Florida. The bar has also expanded recently with additional hospitality features, including a new game room and expanded seating areas. You will enjoy the amazing selection of drinks available in the bar and the delicious food as well. It's definitely a karaoke place where you will have a good time, especially with its impressive atmosphere and the amazing staff there.
WHERE: 3001 Corrine Drive, Orlando, FL 32803 | WHO: 407-644-2844
LOCAL TIP | They offer happy hour every single night and the drinks are CHEAP! Start downing your liquid courage early to take advantage of $3 domestic pints, $3.50 well drinks, and $6.50 house wine. They also allow BYOF – bring your own food. There are plenty of tasty eateries surrounding the bar where you can grab takeout – including Kadence Sushi, Junior's Diner & Mexican Grill, and 1803 Pizza Kitchen.
7 | Jerry's Nice and Easy | Just as the name suggests, this is a laid-back karaoke bar where you can have an easy and relaxing time as you sing away to your favorite songs. In addition to the amazing variety of drinks available at the bar, be sure to also sample Jerry's signature pork sandwich, a popular delight that will get your taste buds going. One thing that makes Jerry's Nice and Easy such a great spot for karaoke lovers is the cheap beer on tap. In fact, you won't find a cheaper location in Orlando than this one. So, if you're looking to sing your own rendition of Adele's "Rolling in the Deep" without spending a lot of money, this is the bar to check out.
WHERE: 5470 Hoffner Avenue, Orlando, FL 32812 | WHO: 407-447-5222
LOCAL TIP | Have to check out of your hotel in the morning, but have hours before your flight home? This bar is just a 7-minute Uber ride to the Orlando International Airport, making it a great place to hang out before your flight if you have time to kill.
8 | Maxine's on Shine | Billed as "Orlando's Favorite Neighborhood Restaurant," Maxine's on Shine is technically not a karaoke bar, but since they offer a great karaoke experience and so much more, we thought it would be nice addition to the list. Maxine's hosts a retro-inspired karaoke night on the last Wednesday of every month. In addition to the amazing singing and the great collection of songs offered during karaoke night at Maxine's, the retro-inspired theme is a huge attraction. It's just a unique twist to karaoke bars that you won't find anywhere else in Orlando. And since it's a restaurant, come with an empty stomach so that you can enjoy the delicious meals offered here.
WHERE: 337 North Shine Avenue, Orlando, FL 32803 | WHO: 407-674-6841
LOCAL TIP | Maxine's on Shine participates in Orlando's Magical Dining – the annual culinary program that happens in the city every fall and allows you to enjoy an elegant 3-course meal here for only $35 per person. If it's not going on during your visit to Maxine's, just order the fried green tomatoes and a glass of wine. Trust me!
BONUS | Copper Rocket | The Copper Rocket, located in Maitland, Florida, is a bar that serves up some great food. Try the chicken tenders, trust us! You'll even find an interesting bar top covered in pennies, maybe that's where the bar gets its namesake. Try out your singing voice at karaoke on Wednesdays at 9 p.m. and Fridays at 10 p.m. Rocket & Roll Karaoke is hosted by Grizzlee Martin. At the Copper Rocket, you might even find a secret tiki-inspired bar called Permanent Vacation, but you didn't hear it from us.
WHERE: 106 Lake Ave, Maitland, FL 32751 | WHO: 407-853-5036
Use Our Handy Map to Find Your Way Around!
Last Tips on the Best Karaoke Bars in Orlando
Now you are ready to explore the very best karaoke bars in Orlando! While each of these options offers something for any true karaoke lover out there, we still found other bars in the Orlando area that are worth visiting, but just didn't make it to our top list. One bar that really impressed is the Margarita's Grill. This restaurant has a Latin-inspired karaoke night every Friday for those of you who are into Spanish music. It may not be the most well-known karaoke bar in Orlando, but it's a great place to kill some hours before heading to another location for a more complete karaoke experience.
Last but not least, while you're in town embarking on your Orlando karaoke adventure, be sure to also check out 10 local picks for late night food in Orlando, 10 non-touristy things to do in Orlando and 10 thrilling things to do in Orlando at night.
For more travel tips and guides to exploring Orlando, visit our Westgate Resorts Travel Blog.

RELATED ARTICLE: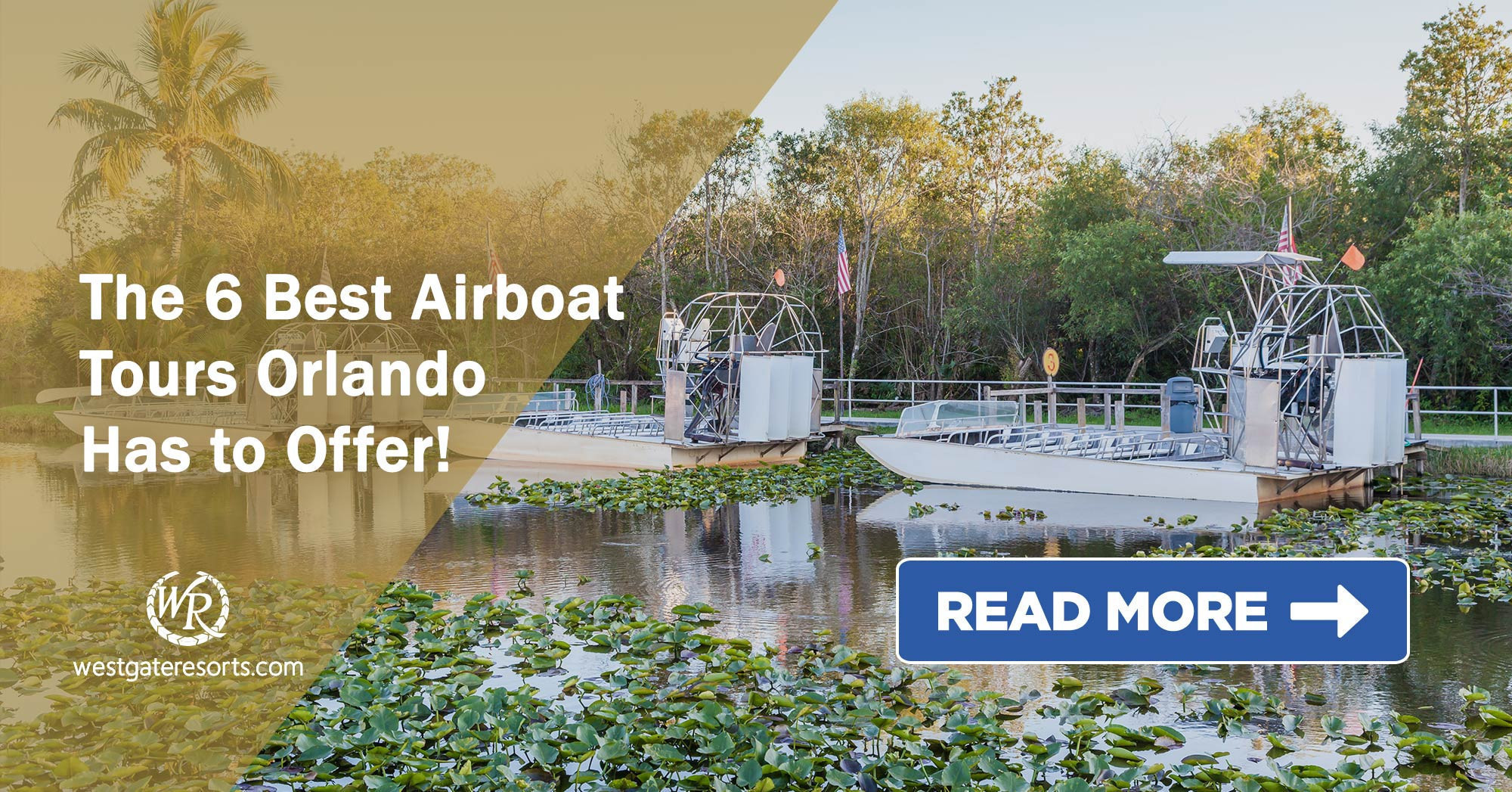 At Westgate Resorts, when you Check-In, there's a LOT to Check-Out! Your Orlando vacation awaits! Explore our Orlando resorts today or talk with a vacation planner at 888-852-2959 or 407-355-2690.
* Westgate Resorts is in no way affiliated with the attractions featured in this article. Items or places listed are current as of the publishing date of this article. Please call or visit the respective website for the most up-to-date offerings and details.
When You Check-in, There's a Lot to Check Out
Sign up for our newsletter and check-in to great offers, secret stuff, and special events.