8 Bungee Jumping Spots in Florida You'll Love Leaping From!
8 Bungee Jumping Spots in FL You'll Love Leaping From!
Bungee jumping just might be an adrenaline junkie's dream pastime activity – and one of the most hair-raising things to do in Orlando. Taking the ultimate plunge usually involves leaping from a great height while wearing a harness attached to a long elastic cord. The thrill derives from the sensation that one is free-falling, but once the bungee cord stretches out entirely, you rebound and have a chance to catch your breath and enjoy the moment.

Bungee Jumping Florida
The first bungee jump in modern history was performed by members of the Oxford University Dangerous Sports Club in the late 1970s. Since then, bungee jumping has risen to new heights, becoming a popular (and safe) activity all around the world. If jumping off a bridge, cliff, or skyscraper seems more like a death wish than a hobby, fear not – there are several variations of bungee jumping that make it a family-friendly activity that everyone can enjoy. So, take a leap of faith and jump into heart-pounding fun this summer with these 8 Bungee Jumping Spots in Florida You'll Love Leaping From – or check out other incredible vacation adventures in our Travel Blog!
1 | Westgate River Ranch Resort & Rodeo | Yeehaw! Westgate River Ranch Resort & Rodeo is the only place in Florida where you can spend the night in a luxury Glamping tent or private Conestoga Wagon, then wake up to grazing buffalo and a plethora of activity options that range from horseback riding to – you guessed it – bungee jumping! Included in their Adventure Park Pass or available on its own for just $11, feel your adrenaline surge as you take an incredible, gravity-defying leap on the Bungee Jumper at one of Florida's best dude ranches! Also included in the Adventure Park Pass is a mechanical bull, rock climbing wall, zip line, and mini-golf course, so there's more than enough to keep your visit full of excitement.
WHERE: 3200 River Ranch Boulevard, River Ranch, FL 33867 | WHO: 863-692-1321
2 | Treasure Coast Bungee Jump | Located conveniently inside Treasure Coast Square shopping center, this family-friendly bungee locale is so accessible you can squeeze in a quick thrill while running your errands! With no age restrictions, kids and adults alike can jump til their heart's content. Their operators are available to teach you acrobatic bungee skills like single, double, and triple front or back flips. One $13 session allows you to jump for 10 heart-pounding minutes. They also take safety seriously, offering top of the line equipment and expertly trained staff. Your only worry should be how high you can jump!
WHERE: 3174 NW Federal Hwy, Jensen Beach, FL 34957 | WHO: 561-929-7622
3 | SkyRise Miami | This one is not for the faint of heart. The SkyPlunge at SkyRise Miami allows you to jump from several hundred feet in the air, taking the leap off the ledge of a stunning skyscraper on the shore of Biscayne Bay. Once jumpers are strapped into their safe and sophisticated harness system attached to a high-speed controlled-descent wire, those who dare to take the plunge may fall toward earth at speeds of nearly 55mph. Talk about an adrenaline rush! They also offer the SkyDrop – the longest and fastest drop ride in the world. If you're not sure you can get yourself to jump, this experience allows you to sit safely in a seat that slowly ascends over 600 feet in the air, before plummeting back down to earth at almost 100mph.
WHERE: 2665 S Bayshore Dr, Miami, FL 33133 | WHO: 305-487-8335
4 | Old Town USA | Right in the heart of Kissimmee and located less than 3 miles from Walt Disney World Resort, Old Town USA is your one stop spot for thrills in Central Florida! Home to the iconic Slingshot and the aptly named Vomatron, Old Town is known for its high-speed launch rides that have been wowing tourists and locals alike for years. If you prefer staying a bit closer to the ground – try their trampoline park! Attached by a harness to bungee cords, anyone weighing less than 140lbs can jump, bounce, flip and overall defy gravity at Old Town. They have three trampolines so bring two friends and see who can jump the highest!
WHERE: 5770 W Irlo Bronson Memorial Hwy, Kissimmee, FL 34746 | WHO: 407-396-7166
5 | Central Florida Zoo & Botanical Gardens | After checking out the cheetahs and feeding the giraffes, no weekend visit to the Central Florida Zoo & Botanical Gardens is complete without a stop at their Bungee Bounce. Where else can you dawn tiger face paint while soaring high toward the sky? At only $7 a bounce, this is a fantastic budget option that will allow your entire family to get in on the action. They even have group rates available if you have a whole party of thrill-seekers to please. Bungee jumping just might be the best way to get your heart rate up before a leisurely stroll through the botanical gardens.
WHERE: 3755 W. Seminole Blvd. Sanford, FL 32771 | WHO: 407-323-4450
6 | Florida Big Event Slides | With two locations along the west coast of Florida, in Clearwater and Treasure Island, Florida Big Slide Events gives you the opportunity to slip, slide and bungee jump with stunning sunset views of the Gulf of Mexico, right on one of the most popular beaches in America. You could have hours of family-friendly fun here, with an all-day unlimited pass to their floating inflatable slides and toys. Then, make your way back to shore for a quick bounce on one of their bungee trampolines! During the busy summer months, they even offer the unique opportunity to experience bungee jumping at night when they stay open until 10 pm.
WHERE: 1 Causeway Blvd. Clearwater, FL 33767| WHO: 214-325-0351
7 | The Track Family Recreation Center | Looking for a more thrilling jump? The Track in Destin, FL offers a traditional bungee jump from a 75-foot tower. The drop makes you feel like you are soaring through the sky like an eagle. The ride allows up to 3 guests, so you don't have to go alone. All rides are based on points which is different than your average theme park. A ride like this would cost you 20 points. Point packages start at $50 for 55 points. So grab the family and prepare for a fun filled and daring day!
WHERE: 1125 US-98, Destin, FL 32541 | WHO: 850-654-4668
8 | Trampoline High | Get some major air at Miami's self-proclaimed "JUMP-tastic" trampoline park! With free wifi, big screen TVs, massage chairs, and plenty of food and drink options, parents can feel comfortable bringing their little ones to Trampoline High for hours of bungee jumping thrills. This is also the place to go for a bungee birthday party! They have four party packages of varying sizes, ranging from $250 to $1,200, all including at least 10 jumpers, pizza, water & soda, balloons and more.
WHERE: 12395 SW 130th Street #111, Miami, FL 33186 | WHO: 786-233-8381
Use Our Handy Map to Find Your Way Around!
Even with all there is to do in Florida, from the theme parks to the beaches, it's time you add bungee jumping to your must-do list. Whether it's your first time or you're a seasoned pro, bungee jumping is always exhilarating! Once a pastime reserved for members of the Dangerous Sports Club, bungee jumping is now an activity that the entire family can enjoy together. Before mentally preparing for the feeling of a free-fall, make sure you check any age, weight, or height restrictions beforehand. Think you're ready to take the leap?
Taking the leap – or not? Be sure to check out our Travel Blog for amazingly fun vacation ideas and tips!
If you're looking for a place to stay that's close to the action, Westgate's Orlando resorts are just minutes away!

RELATED ARTICLE: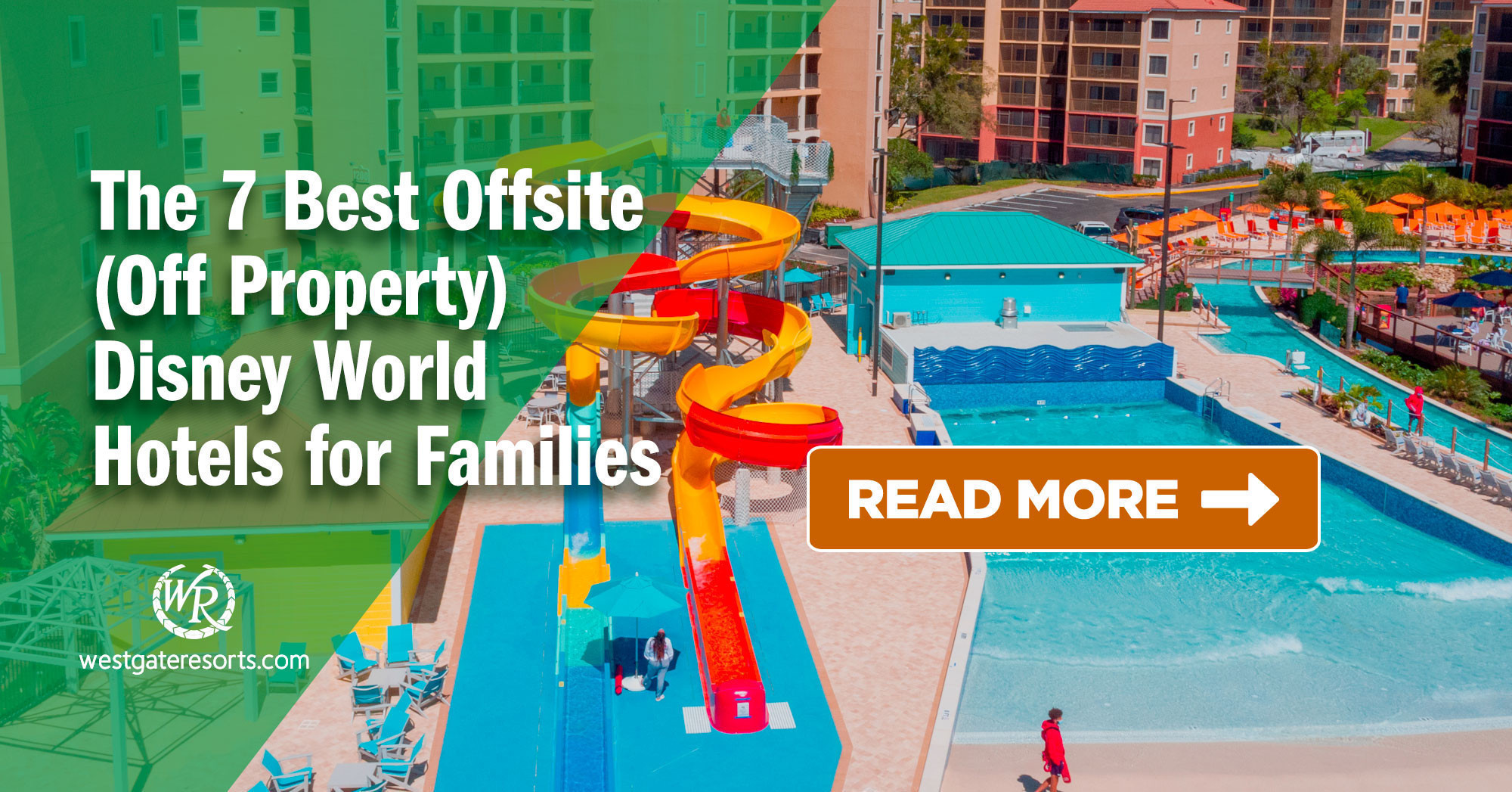 At Westgate Resorts, when you Check-In, there's a LOT to Check-Out! Your vacation awaits! Start planning your next vacation today or talk with a vacation planner at 888-852-2959 or 407-355-2690.
* Westgate Resorts is in no way affiliated with the attractions featured in this article. Items or places listed are current as of the publishing date of this article. Please call or visit the respective website for the most up-to-date offerings and details.
When You Check-in, There's a Lot to Check Out
Sign up for our newsletter and check-in to great offers, secret stuff, and special events.