Branson Visitor's Guide: Your 7 Day Itinerary To Shows, Day Trips, And More!
Branson Visitor's Guide: Your 7 Day Itinerary To Shows, Day Trips, And More!
"He saw the great hills heaving their dark forms into the sky, and in his soul he felt the spirit of the wilderness and the mystery of the hour." – Harold Bell Wright, The Shepherd of the Hills
Few historians of the Ozarks would argue with the proposition that the phenomenal success of Harold Bell Wright's acclaimed 1907 novel, The Shepherd of the Hills, and the subsequent outdoor drama of the same name, put Branson, Missouri, firmly on the map and began an influx of tourists to the region that has steadily increased year after year. Today, the "Live Music Show Capital of the World" encompasses not only approximately 100 live shows – ranging from country music, rock 'n' roll, swing, jazz, gospel and blues to comedy, magic and Broadway-style productions, but also award-winning theme parks such as Silver Dollar City, eclectic attractions, family-friendly restaurants, championship golf courses, outlet malls and spectacular outdoor recreation opportunities. In addition, Branson lies within a day's drive of more than half of the population of the United States and draws more than 7 million visitors annually – making it one of the "Best Family Vacations in the USA," according to U.S. News & World Report. Indeed, families return year after year to this charming city with a strong sense of history and lots of patriotic appeal that seamlessly blend with its myriad of outstanding attractions and live shows.
Best of all, Westgate Branson Woods Resort places you in the heart of all the action in and around Branson! Nestled on 145 beautiful wooded acres in the scenic Ozark Mountains, Westgate Branson Woods Resort provides easy access to all of the best fishing at Table Rock Lake, Branson attractions, outdoor recreation and hottest live shows in Branson. Accommodation choices at Westgate Branson Woods Resort range from traditional guestrooms and cozy studio villas to two-bedroom grand villas that sleep up to eight guests and boast 1,400 square feet of space. Here is a detailed 7-day Branson itinerary encompassing the best live entertainment venues, outdoor recreational activities, theme parks, attractions and day trips to help you make the most of your visit: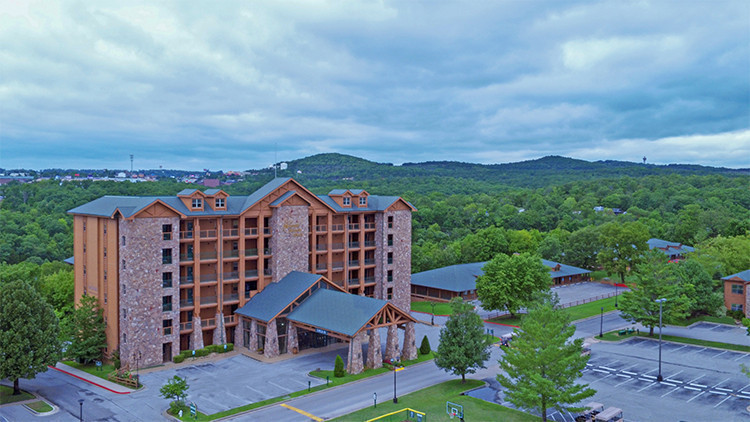 Arrival Day: Westgate Branson Woods Resort. After you arrive in Branson, head straight to Westgate Branson Woods Resort, which lies just off Shepherd of the Hills Expressway and will serve as your Branson headquarters during your fun-filled week-long stay. After you check in and request an activities schedule, unpack, unwind and take a casual tour of this magnificent Resort. You may also choose to take a dip in one of the two outdoor pools or the indoor pool, go for a hike along one of the scenic hiking trails, grab a bite to eat at Drafts Sports Grill, a casual brew pub that specializes in gourmet burgers, along with steaks, chicken and ribs, flatbreads and appetizers. After dinner, relax and simply soak up the laid-back atmosphere of the Ozarks as you anticipate the fun activities that await you and your family during your weeklong Branson stay!
Day 2: Downtown Branson & Live Show. Venture to Historic Downtown Branson and explore the specialty shops, live entertainment, dining opportunities and attractions such as Boardgame Café, The Escape Branson, Branson Centennial Museum and Branson Scenic Railway or any of the things to do in Branson. The free discovery trolley will take you back and forth between Historic Downtown Branson and Branson Landing, a massive shopping, entertainment and dining complex that boasts more than 100 specialty shops and restaurants. Plan to attend one of Branson's renowned live entertainment venues along Highway 76 (AKA Country Music Boulevard) such as Presleys' Country Jubilee (which first opened in 1967 as the first live music theater in Branson), Baldknobbers (opened as Branson's first show in 1959), The Shoji Tabuchi Show, The Duttons, Legends in Concert ("The World's Greatest Live Tribute Show"), Dolly Parton's Stampede, Acrobats of China, The Haygoods (billed as "Branson's Most Popular Show!"), The Shepherd of the Hills Outdoor Drama (which dates to 1959) and many more. Note that most Branson performers are very accessible to the audience – stopping to sign autographs and pose for photos with their fans after the shows.
Day 3: Silver Dollar City. Spend a fun-filled day at Silver Dollar City, an 1880's-style theme park for all ages that first opened in 1960 and today features 40 thrilling rides and attractions, 100 craftspeople, amazing live shows and concerts, 18 restaurants and 60 specialty shops, as well as world-class annual festivals and events such as The Festival of Wonder, Bluegrass & BBQ, Star-Spangled Summer, Moonlight Madness, Southern Gospel Picnic, Harvest Festival and An Old Time Christmas. Highlights of Silver Dollar City include the Thunderation classic wooden roller coaster, WildFire cobra-rolling coaster, The Giant Barn Swing, PowderKeg Roller Coaster, Magnificent Wave Carousel, Fire-in-the-Hole indoor coaster, Time Traveler spinning coaster and Outlaw Run wood coaster, among others. Don't miss the opportunity to take a guided tour of Marvel Cave, Missouri's deepest cave and a National Natural Landmark. In addition, Silver Dollar City is known for its delicious culinary offerings, including Clara Belle's Cinnamon Bread, Fanny's Famous Funnel Cakes, Frisco Popcorn Company, Tater Twists, Chester's Kettle Chips, Elmer's Frankfurters, Riverside Ribhouse and Tom Sawyer's Handmade Pretzels. By the way, Silver Dollar City's newest thrill ride, Mystic River Falls raft ride – billed as "The Tallest Drop in the Western Hemisphere" – is scheduled to open during the summer of 2020.
Day 4: Day Trip to Springfield. Take a road trip and head out to Missouri's third-largest city, Springfield, which is just a 50-minute drive from Branson and features a variety of interesting attractions, including Johnny Morris' Wonders of Wildlife National Museum & Aquarium, Discovery Center of Springfield, Dickerson Park Zoo, Missouri Sports Hall of Fame, Air & Military Museum of the Ozarks and Fantastic Caverns, the only ride-through cave in North America. Known as both the "Queen City of the Ozarks" and the "Birthplace of Route 66," Springfield also offers a nice selection of eateries, bars and specialty shops. In addition, Springfield is home to the first and largest Bass Pro Shops Outdoor World (known as the "Granddaddy of All Outdoor Stores") and the World's Largest Fork (standing 35 feet tall and weighing 11 tons), as well as Hammons Field, where the Springfield Cardinals, a Double-A franchise of the St. Louis Cardinals, play their home games.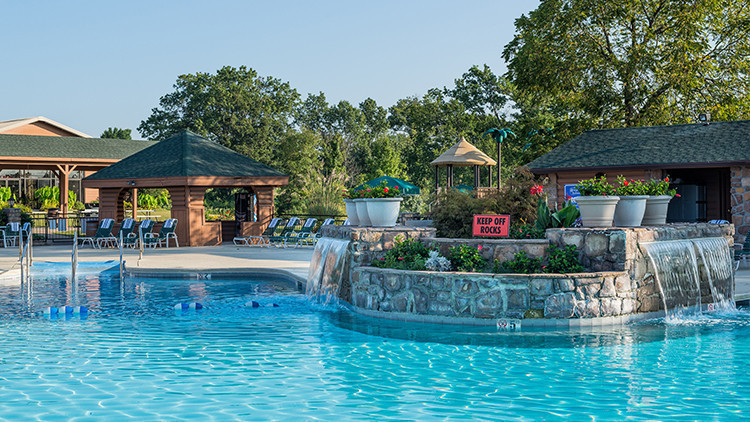 Day 5: Relaxing Day at the Resort & Live Show. After spending your last couple of days in Branson on the go, it's time to sit back and enjoy a relaxing day at the Resort to "recharge your batteries." Chill out by the pool, work out in the fitness center or take advantage of one of the many other onsite activities available at the Resort such as the nine-hole miniature golf course, basketball and volleyball courts, shuffleboard, horseshoes, ping-pong and foosball, hiking trails and playground. Enjoy a delightful meal at Drafts Sports Grill or a quick bite to eat on the go at Cordovano Joe's Pizza or The Marketplace, which sells sandwiches, salads and snacks. In the evening, plan to head to another of the great, critically acclaimed live entertainment venues along the Branson Strip. By the way, new live shows in Branson for 2020 include Escape Reality, The Steve Morris Lunchtime Break, NOAH, Anthems of Rock and Jimmy Fortune.
Day 6: Table Rock Lake or Championship Golf. Golfing enthusiasts will want to enjoy an opportunity to tee off at Branson area championship golf courses such as Thousand Hills Golf Resort, Pointe Royale Golf Course, Branson Hills Golf Club, Ozarks National, Payne's Valley, Mountain Top and Top of the Rock Golf Course, among others. In addition, a new Tiger Woods-designed golf course, Payne's Valley, recently opened in Branson and has garnered rave reviews. If spending a day on the links is not your thing, opt for a day at nearby Table Rock Lake, which encompasses nearly 800 miles of shoreline and offers endless outdoor recreational opportunities, including boat rentals, swimming and sunbathing, fishing (Table Rock Lake is known for its fantastic bass and crappie fishing!), waterskiing, paddle boarding, wakeboarding, picnicking, hiking, wildlife viewing and even a sightseeing cruise aboard the Showboat Branson Belle, a 700-passenger paddlewheel riverboat.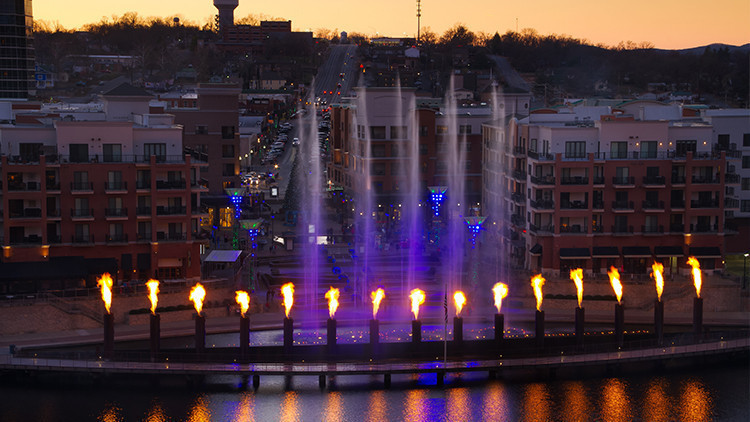 Day 7: Branson Attractions. Spend your last day in Branson by checking out any of the eclectic attractions along the world-famous Branson Strip that you may have missed during the week such as Hollywood Wax Museum, Titanic Museum, The Butterfly Place & Rainforest Adventure, Veterans Memorial Museum, World's Largest Toy Museum Complex and Ripley's Believe It Or Not! As you pack your bags and head out of Branson after an amazing week full of adventure, you will most surely start thinking about making your return visit in the near future to explore even more of this wonderful family vacation destination!
Bust Out Your Branson Bucket List and Plan the Ultimate Vacation Getaway Today!
As you can see from the above 7-day itinerary, Branson truly offers something for everyone! So, gather the whole family and plan for a Branson travel adventure that will supply a lifetime of special memories! Book your weeklong stay at Westgate Branson Woods Resort and enjoy spacious accommodations, world-class amenities and true Ozark-style hospitality. And if Branson isn't the spot for you this time, spread your wings and soak up the adventure with top attractions in Gatlinburg, things to do in Orlando, daytrips in Florida, relaxing retreats in NYC and other amazing options in our Travel Blog. Go wherever you heart leads you and have a great trip!

RELATED ARTICLE:
At Westgate Resorts, when you Check-In, there's a LOT to Check-Out! Your Branson vacation awaits! Explore our Branson resorts today or talk with a vacation planner at 888-852-2959 or 407-355-2690.
* Westgate Resorts is in no way affiliated with the attractions featured in this article. Items or places listed are current as of the publishing date of this article. Please call or visit the respective website for the most up-to-date offerings and details.
When You Check-in, There's a Lot to Check Out
Sign up for our newsletter and check-in to great offers, secret stuff, and special events.