10 Food Trucks Las Vegas Locals Will Tell You About
10 Food Trucks Las Vegas Locals Recommend
If you're looking for things to do in Las Vegas during the day, you can't go wrong with a trip to some of the amazing food trucks around the city!
Las Vegas cuisine is some of the most unique in the world. From all you can eat sushi in Las Vegas to 24-hour diners and world-class fine dining, you're never out of options. But what about when you want to try something super local? You know, the type of thing that a real Las Vegas native would grab when they have a hankering for something yummy.
Where to Find the Best Food Trucks in Las Vegas
Las Vegas food trucks are full of flavor and packed to the brim with inspiring cultural delicacies. Whether you're craving some savory Asian fusion, Mexican street food or an all-American burger with fries made on the spot, you're in for a treat.
Since food trucks are meant to bring deliciousness to the masses, you won't find a fixed address online for these mobile eateries. True fans look them up and follow each truck on social media to know where they're setting up shop next.
Check out these top 10 food trucks (with bonus picks) that Las Vegas locals adore and be sure to keep them in mind when you're planning your day around Nevada's most famous city.
1 | Good Bad Delicious | Featuring a unique spin on street food, Good Bad Delicious rounds up flavors from around the world and serves them up in its mobile kitchen.
With over 20 years in the culinary industry, founders Raquel and Michael Van Staden decided to bring their passion and creativity to Las Vegas through their own food truck.
Their menu changes regularly, making it one of those places you never get tired of eating at. Usual fare includes fun twists on classic food truck bites, like vegan Moroccan cauliflower bites with Vadouvan curry aioli and elote pizza based off the famous Mexican street corn, topped with roasted corn, cotija cheese, cilantro and fuego Takis crunch.
RELATED ARTICLES:
17 Fun Facts About Las Vegas That Will Make Think
12 Top Las Vegas Restaurants with a View to Remember
The 15 Best Pizza Places in Las Vegas
2 | AntidoteLV | Good news, you don't have to travel to the Big Island to get amazing Hawaiian food. AntidoteLV serves up modern takes on classic Hawaiian cuisine that makes its menu an absolute must-try for everyone.
The menu incorporates many of Hawaii's most typical ingredients into Instagram-worthy dishes that are so good, you'll want to share them.
One of the most popular dishes is the salmon bombs, which are rice-stuffed inari tofu with spicy salmon, topped with special spicy soy sauce, green onions and crispy onions for a satisfying crunch.
Fans also love the poke nachos, which turn the world-famous Hawaiian seafood bowl into a food truck delicacy. Dig into a heavenly blend of spicy salmon, Fresno peppers and green onions with wonton chips topped with soy and yum yum sauces.
3 | El Taco | For an authentic Mexican food truck experience, look no further than El Taco. This family-owned and operated business brings a mouthwatering menu around Las Vegas.
From crunchy tacos loaded with your choice of protein to burritos and triple-layered bowls brimming with rice, guacamole and cheese, there is no wrong choice when it comes to this menu.
While you are there, be sure to grab a traditional elote, a beloved Mexican street food consisting of a grilled cob of corn covered in mayo, cotija cheese and chili powder.
You may also want to try El Taco's fries, freshly made to order and smothered in cheese with your choice of meat or vegetarian protein, zesty red onions, scallions and tomatoes with cheese, crema and guacamole.
4 | Endless Pastabilities LV | Have you ever envisioned yourself eating a freshly baked garlic knot cone, stuffed with penne pasta drenched in garlic sauce and topped with grilled shrimp?
You won't be able to get that vision out of your mind until you try this for yourself at Endless Pastabilities food truck.
The ultra-creative Italian food truck serves up one-of-a-kind cones and classic dishes like spaghetti and meatballs. Get all the best flavors of Italian food to-go and be sure to ask for extra Parmesan cheese on top of your order.
5 | Kolobok | Russian food isn't common food truck fare, which makes Kolobok so special! Its colorful menu features an array of Russian comfort food, ranging from stuffed dumplings drizzled in sour cream to cabbage rolls stuffed with turkey and covered in a warm tomato sauce.
This truck is also popular for its rice bowls, which feature its secret Adjika chili sauce and yogurt sauce, along with your choice of a grilled marinated vegetable or shawarma chicken kebab.
And if you've never had Pelmeni, you won't want to miss out on a serving of these traditional Russian dumplings filled with savory ground meat and onions.
6 | Stripcheeze Las Vegas | The loaded grilled cheeses at Stripcheeze are so iconic, they've been featured on The Food Network, Tastemade, The Cooking Channel and Travel Channel.
Internet foodies can never stop drooling over the truck's Instagram posts featuring unbelievably gooey grilled cheese sandwiches stuffed with fillings like pepperoni and pastrami.
The truck's deep-fried egg rolls stuffed with mac n' cheese is a crowd favorite, and the delicious crunchy snack is made even better with the inclusion of a tangy kimchi sauce.
The fan-favorite "Jam on It" sandwich is another must-try, featuring maple bourbon bacon jam on sourdough bread crusted with Parmesan cheese and stuffed with Munster cheese and sliced tomatoes.
WHO: 702-706-3256
7 | The Raider Claw | Sin City is known for its love of seafood, and you can grab some of the best to-go from the Raider Claw food truck. The menu is full of fried, grilled and layered dishes that will have you thinking of ordering seconds after your first bite.
The food truck serves up fresh, never frozen, seafood bites that include salmon nuggets, crab cakes, crab legs and gourmet lobster tails covered in The Raider Claw's famous sauces and butter. You can turn up the heat on any of these Cajun-infused recipes with three levels of spice, so choose wisely.
WHO: 725-240-0709
8 | Hibachi Time | Hibachi Time is a Japanese food truck in Las Vegas that specializes in teppanyaki, a historic method of preparing food on a searing iron griddle. The result is deliciously juicy meats and vegetables that are packed with flavor.
Hibachi Time's exclusive plates feature fried rice and veggies paired with incredible entrees like filet mignon, New York steak, lobster tail and scallops. There are also vegetarian-friendly options available, like the yaki noodles with mixed vegetables and a tofu plate.
WHO: 702-743-2239
9 | Churros 101 | If you like funnel cakes, you'll love churros. These Spanish desserts are made of fried dough coated in sugar and cinnamon, then topped with chocolate syrup or powdered sugar. It's the perfect combination of crunchy and chewy, and the ultimate weekend in Vegas snack you'll be telling all your friends about.
Churros 101 specializes in crafting artisan churros in its food truck. You'll find authentic Spanish churros with chocolate and dulce de leche dipping sauces, as well as flan, a traditional Spanish caramelized custard that is ultra-smooth and creamy.
Nowadays, you'll find Churros 101 as a pop-up around Las Vegas as it's switched from a completely mobile setup.
WHO: N/A
10 | Kona Kope Hale | Hawaii isn't just known for its incredible beaches and endless sunshine. It's also world-famous for its coffee, which you can try in Las Vegas at Kona Hope Hale food truck!
The artisans behind the wheel use 100% Kona coffee, which is a special type of coffee made in the North and South Districts of Kona in Hawaii.
This Hawaiian food truck's menu features a line-up of lunch dishes, sweet treats and refreshing drinks. You may want to savor one of its gourmet iced coffees or try one of its fruity recipes like the pineapple passion fruit punch.
You can also sample some traditional Hawaiian food, like Spam musubi and Kalua pork tacos. Whether you stop by for brunch or are looking for dinner, the tropical infusion of Kona Kope Hale's menu is a great pick-me-up.
WHO: N/A
BONUS #1 | Can't Dutch This | Grab some handmade Belgian-inspired fare at Can't Dutch This! The "punny" name only makes the experience better! On the menu, you'll find a variety of fries to choose from, each one unique thanks to the special sauce and toppings.
The Amsterdam is described as "sweet & spicy, like the city," while the Carolina features a mustard-based golden BBQ sauce. Then, there are the Nacho Fries, a spectacular Mexican fusion that includes fries coated in El Paso sauce, soyrizo plant-based meat, cotija cheese, tomato and cilantro.
For anyone that can never get enough finger food, and who loves seeing European twists on American classic dishes, this is the truck for you.
WHO: 949-278-1150
BONUS # 2 | 50 Shades of Green | This food truck offers a variety of Asian fusion dishes, like Ahi Poke Nachos, which feature wonton chips topped with tuna, seaweed salad, ginger, miso aioli, yum yum sauce and furikake seasonings.
An assortment of grilled paninis make a great lunch, along with several hefty salads. The classic Italian Caprese is complete with mozzarella and balsamic drizzle. Then, there's the Strawberry Fields, which is made with greens, feta cheese, apples, strawberries and a refreshing apple cider vinaigrette.
If the concept of an Asian cafe-style menu on wheels appeals to you, then you'll want to plan a trip to this truck's next stop ASAP.
BONUS #3 | Snowie ParadIce | If there's anywhere you want to find a refreshing iced dessert, it's Las Vegas. Cool down during the scorching summers with a slushie from this family-friendly food truck!
The truck's specialty is real Italian ice and lemonade slushies, but you'll also find homemade donuts fried up throughout the day.
If you're in the mood for something simple, order one of the classic soft serves, featuring a tower of ice cream swirled atop a crunchy sugar cone.
WHO: 702-375-2638
BONUS # 4 | Father Figure Grub Truck | When you're in the mood to chow down on some good grub, you should swing by this food truck. You'll find American eats wrapped in classic checkered paper, like shoestring French fries and cheeseburger sliders.
Two of the most popular dishes are the Mr. Banks and Bourbon Bacon Jam sandwich. Mr. Banks features egg on a roll stuffed with onion, red bell pepper, mozzarella and the house-secret garlic sriracha mayo.
The Bourbon Bacon Jam sandwich is comfort food mixed with street food at its finest. It features eggs with onions, mozzarella, bacon, honey, bourbon, a balsamic vinegar reduction and the house garlic sriracha mayo for good measure. If you're craving classic American fare, do yourself a favor and check this place out!
BONUS #5 | Custom Pizza Truck | There's never a bad time for pizza, so you'll always win when you stop by this Italian food truck. Fresh pies are made around the clock when the truck is parked, and you can always walk up and order one to go.
Each pie is handcrafted on the spot, made from aged dough topped with only the freshest ingredients. Each personal pan is a delight, complete with a thick, soft crust, chewy mozzarella cheese and toppings like pepperoni, fresh basil and even spicy jalapenos.
There's something special about a pizzeria on wheels that has its own wood-fired oven. You'll have to see it for yourself when you're in Vegas.
YOU MIGHT ALSO LIKE:
10 Top Places To Get All You Can Eat Sushi In Las Vegas
The 10 Best Desserts in Las Vegas to Satisfy Your Sweet Tooth
Finding the Best Food Trucks in Las Vegas
If you're on a quest to find the best food trucks in Vegas, you're in luck. These trucks are sure to fulfill your foodie desires. Our blog also compiles all the must-see restaurants for you, like the top dog friendly restaurants in Las Vegas or our guide to finding the absolute best wine bar Las Vegas locals recommend.
Check out our Westgate Resorts Travel Blog for more tips and tricks to having the best foodie experience Las Vegas has to offer!

RELATED ARTICLE: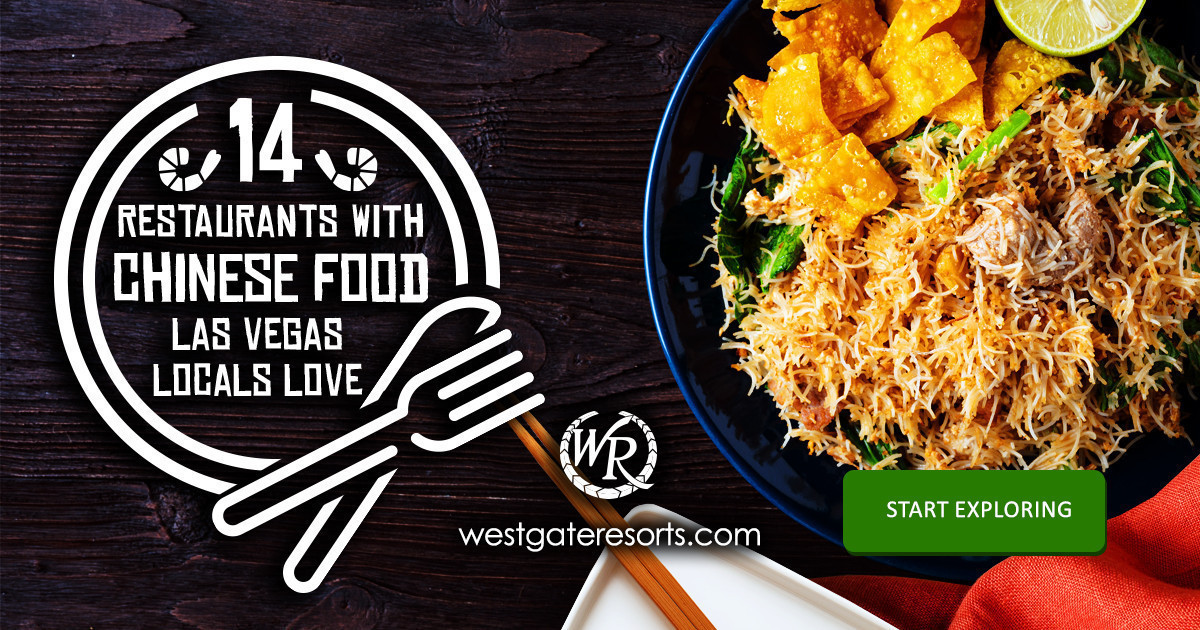 At Westgate Resorts, when you Check-In, there's a LOT to Check-Out! Your vacation awaits! Start planning your next vacation today or talk with a vacation planner at 888-852-2959 or 407-355-2690.
* Westgate Resorts is in no way affiliated with the attractions featured in this article. Items or places listed are current as of the publishing date of this article. Please call or visit the respective website for the most up-to-date offerings and details.
When You Check-in, There's a Lot to Check Out
Sign up for our newsletter and check-in to great offers, secret stuff, and special events.