The 15 Best Pizza Places in Las Vegas
The 15 Best Places to Eat Pizza in Las Vegas
Calling all pizza lovers! Did you know that Las Vegas is the place to be right now for amazing pies? Las Vegas has become a culinary melting pot over the years. From the best steakhouses in Las Vegas to the best wine bars in Las Vegas, Sin City has something for everyone. In this blog post, you'll find every kind of pizza from thin NYC slices to deep dish eats and everything in between in the city of neon lights.
The Las Vegas Pizza Scene
Looking for things to do during the day in Vegas? Think no further than pizza! The Las Vegas pizza scene has gone up in recent years. Pizza makers from all over the world have flocked to the city to spread their love of the beloved pie. So, if you're planning a trip to Sin City, make sure to plan a trip (or two) to one of these delicious pizza joints. You won't be disappointed!
1 | Northside Nathan's | Northside Nathan's serves up true Detroit-style pizza in a fun and eclectic setting. This restaurant is a family affair through and through. It's run by the Malinowski family, made up of mom, dad and their three sons.
The family's mission is to share their authentic pizza recipes from the back alley ovens of Detroit. This one's not to be missed. In addition to oh-so-delicious pizza, the restaurant serves up a selection of fresh salads and classic Michigan desserts!
WHERE: 7531 W Lake Mead Blvd, Las Vegas, NV 89128 | WHO: 702-255-8822
RELATED ARTICLES:
The 10 Best Tattoo Shops on The Las Vegas Strip
9 Reasons Hotels Really Are Better Than Airbnbs (Tweets Included!)
10 Antique Stores Las Vegas Locals Visit All Year Long
2 | Good Pie | If you're after that classic Brooklyn-style pizza shop, then look no further than Good Pie. Good Pie was founded by Brooklyn-born and international award-winning pizzaiolo Vincent Rotolo. This shop might be in Vegas but New York traditions reign supreme. Here you can dig into classic New York-style slices, Brooklyn round pies and Detroit-style squares. Plus, there are some great gluten-free and vegan pizzas too, so nobody will be left disappointed!
WHERE: 1212 S Main St, Las Vegas, NV 89104 | WHO: 702-844-2700
3 | Giordano's | Calling all deep-dish pizza lovers! Giordano's is arguably the best deep-dish pizza on The Vegas Strip and is located right at the Grand Bazaar. Giordano's has been serving up Chicago-style pizza since 1974, and every pie is handcrafted with the very best ingredients. The Las Vegas location is great for a family-friendly dinner. As well as deep-dish pies, you can also enjoy a selection of thin crust pizzas, delicious Italian meals, snacks and desserts. What goes great with dessert? Coffee! Sin City is home to some of the best coffee shops in Las Vegas.
WHERE: 3641 Las Vegas Blvd S, Las Vegas, NV 89109 | WHO: 702-850-2420
4 | Settebello Pizzeria Napoletana | For pizza purists, there really is no better place than Settebello Pizzeria Napoletana. Here you'll find expertly crafted pizza in the true Neapolitan style. The restaurant's Las Vegas location has been open since 2013 and has proven to be a great success.
Maurizio Di Cicco leads the team of superstar pizza makers. For an authentic taste of southern Italy, this is one not to miss. Booking a table here makes for the ideal date night for a couple in Vegas.
WHERE: 9350 W Sahara Ave, Las Vegas, NV 89117 | WHO: 702-901-4877
5 | Yukon Pizza | Available for take-out and dine-in service, Yukon Pizza serves up authentic sourdough pizzas that bubble in all the right places. Yukon Pizza is the story of a sourdough love affair. The tale began when great-great-grandpa Gilbert started a yeast culture during the Yukon Goldrush of 1897.
The family sourdough has since been passed down through the generations. Today, the restaurant prides itself on serving up amazing sourdough pizzas and a slice of family history!
WHERE: 1020 E Fremont St, Las Vegas, NV, 89101 | WHO: 702-509-6691
6 | Gemma Gemma's | For thick, soft, delicious square pizzas, Gemma Gemma's will have you living your best life. This pizza shop serves up 6-by-6-inch Sicilian-style pizza slices. The dough ferments over three days to create its distinct flavor and texture, before being baked in individual pans. The result? A perfectly crisp bottom, airy middle and delectable crunchy corners.
WHERE: 7355 S Buffalo Dr Ste 1, Las Vegas, NV 89113 | WHO: 702-323-6033
7 | Metro Pizza | Metro Pizza is a classic American pizzeria in the heart of Vegas. The establishment is a place to relax and enjoy great food in good company. Here you'll enjoy classic New York-style pizza made from scratch. From classic thin-crust pizzas to calzones and stuffed pies, there's something for every taste.
Fancy yourself as a bit of a cook? Try out one of Metro Pizza's cooking classes and pick up some techniques for yourself.
WHERE: 4001 Decatur Blvd, Las Vegas, NV 89103 | WHO: 702-362-7896
8 | Old School Pizzeria | Old School Pizzeria is a pizzeria that's committed to serving the highest quality food and ingredients. The team prides itself on crafting pizzas that are kind to your tummy.
I'm not kidding. The pizza dough goes through a five-day fermentation process, which softens the gluten strands in the dough. Plus, because these pizzas aren't made with commercial yeast, you'll be able to enjoy your meal without that horrible sluggish, bloated feeling.
Aside from the science stuff, the pizzas here are delicious. Executive chef Giovanni Mauro has a real passion for fresh, seasonal and local ingredients that really shine through.
WHERE: 2040 E Craig Rd, North Las Vegas, NV 89030 | WHO: 702-990-0070
9 | Pizza Rock | Want to eat pizza in a setting that screams "I'm in Vegas, baby?" Well, Pizza Rock is the place for you. Here you can enjoy delicious gourmet pizza without missing out on that all-important Vegas nightlife. Pizza Rock is where artisan pizza and nightlife unite.
There are a variety of pizza styles at the eatery, including classical Italian, Neapolitan, Roman, Sicilian and gluten-free options. Fancy something different? No problem. Pizza Rock also serves up a selection of pasta dishes, salads and antipasti (and an epic bar to boot).
WHERE: 201 N Third St, Las Vegas, NV 89101 | WHO: 702-385-0838
10 | Dom DeMarco's Pizzeria | If you know and love Brooklyn's DiFara Pizza bar, then Dom DeMarco's won't disappoint! Dom DeMarco's Pizzeria & Bar serves up the same pizza as Brooklyn's DiFara pizzeria. Every pie is made from scratch, with love, just like Dom used to do himself. With a menu that stays authentic to true Italian flavors, this place is one to add to your Vegas itinerary!
WHERE: 9785 W Charleston Blvd, NV 89117 | WHO: 702-570-7000
11 | Those Guys Pies | Those Guys Pies (TGP) is a laid-back pizza joint, perfect for getting that pizza fix. This is a classic take-out joint where you'll find Moorish pizzas and friendly neighborhood service. Walking into Those Guys Pies is like walking into any classic pizza store in Jersey or Philly. If you're feeling extra adventurous, I recommend trying the TGP signature cheesesteak pie! You can also dig into a bonafide Philly-style cheesesteak if you're not feeling pizza.
WHERE: 2916 Lake East Dr, NV 89117 | WHO: 702-629-2626
12 | Pizza Anonymous | What's better than pizza? Well, an underground pizza parlor of course! Pizza Anonymous serves up just that. You can dine in, collect curbside, or order to-go for delivery. With all the classic pizza toppings to choose from and delicious shakes, it's one not to miss! Located inside Saint Honoré on Flamingo Road, you'll find Pizza Anonymous by looking for the little pizza slice on the door.

WHERE: 9460 W Flamingo Rd, Las Vegas, NV 89147 | WHO: 702-605-6267
13 | The Pizzeria | If you're looking for that classic New York City slice, look no further than The Pizzeria on Las Vegas Boulevard. It's the ideal place to grab a slice while out touring the city. It's more grab-and-go than sit and dine in, but if that's what you're after, then it won't disappoint. One of the best things is that you can personalize your own pizza by choosing exactly what toppings you want.
WHERE: 3708 Las Vegas Blvd S, Las Vegas, NV 89109 | WHO: 702-698-7000
14 | Naked City Pizza | Naked City Pizza was started by two brothers from Buffalo, New York. The whole family works each day in the restaurant handcrafting delicious pizzas. There are some seriously cool toppings to choose from too, like vodka sauce, mozzarella and capicola!
WHERE: 4608 Paradise Rd, Las Vegas, NV 89169 | WHO: 702-722-2241
15 | Heavenly Pies | Heavenly Pies is a causal neighborhood pizza shop serving up authentic northern Italian cuisine. You can create your own pizza or choose from the amazing heavenly signature pizzas. There are some seriously delicious flavor combinations going on in this place. The restaurant also operates a traditional trattoria, catering to a range of northern Italian salads, plates and antipasti.
WHERE: 1370 Southern Highlands Pkwy, Las Vegas, NV 89141 | WHO: 702-896-0055
BONUS: Fresco Italiano | You can never go wrong with the delicious selection of Italian cuisine favorites on the menu at Fresco Italiano. Made from fresh locally sourced ingredients, each meal is cooked to perfection with attention paid to every detail to satisfy your appetite. Try the pizzas, which are made to order. They include the margherita, calabrese and proscuitto di parma. All of the pizzas are delicious. It just depends what you're in the mood for! The atmosphere here is warm and welcoming with a friendly staff that makes you feel like family. Come by and see for yourself!
WHERE: 3000 Paradise Rd, Las Vegas, NV 89109 | WHO: 702-732-5276
Use Our Handy Map to Find Your Way Around!
Last Tips on Best Pizza in Las Vegas
Las Vegas has fast become a pizza lover's dream. Whether you're going to Vegas alone or with friends, make sure to sample a selection of the city's delicious eats. Make sure to also check out the best breweries in Las Vegas. Sin City is where you can find amazing pies of all shapes, sizes and styles. From classic New York slices to Neapolitan delights, the perfect pizza experience is just waiting to be uncovered. For more pizza guides, travel and food tips, visit our Westgate Resorts Travel Blog.

RELATED ARTICLE: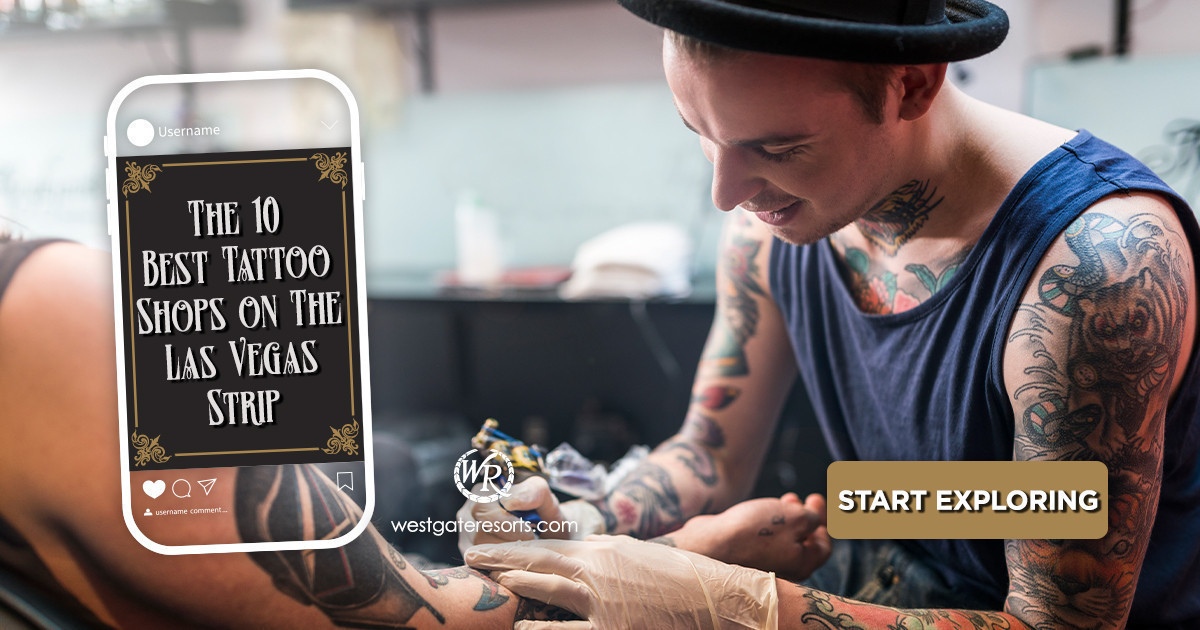 At Westgate Resorts, when you Check-In, there's a LOT to Check-Out! Your vacation awaits! Start planning your next vacation today or talk with a vacation planner at 888-852-2959 or 407-355-2690.
* Westgate Resorts is in no way affiliated with the attractions featured in this article. Items or places listed are current as of the publishing date of this article. Please call or visit the respective website for the most up-to-date offerings and details.
When You Check-in, There's a Lot to Check Out
Sign up for our newsletter and check-in to great offers, secret stuff, and special events.