The 10 Best Tattoo Shops on The Las Vegas Strip
The 10 Best Tattoo Shops Las Vegas Strip Artists Show Off
Looking for crazy things to do in Vegas? Looking to get inked? Well, you've come to the right place. We're sharing the top 10 best tattoo shops in the heart of Vegas. That's right, these are all tattoo shops on The Las Vegas Strip!
Whether you're looking to get your first-ever tattoo or you're a seasoned inker, the tattoo shops on The Strip have something for everyone. Vegas might be known best for its nightlife, but there are tons of things to do during the day in Vegas, too.
The city is full of some of the most talented tattoo artists around. Appointments get filled up pretty darn quickly, so it's worth booking in advance if you want to avoid disappointment.
Las Vegas Tattoo Shops
What better place to get a tattoo than Sin City, itself! The tattoo culture in Vegas is thriving and is reflected in the abundance of tattoo shops.
Whether you're going to Vegas alone or with friends, there are loads of great tattoo parlors in Las Vegas to choose from. Many of them are located right at the center of the action, on The Las Vegas Strip. To help you pick the best parlor, we've put together 10 of our favorites.
1 | Hart & Huntington Tattoo Co. | Hart & Huntington Tattoo Co., located on Las Vegas Boulevard, is one of the best-known tattoo parlors in Vegas. Here you'll find some of the city's most legendary tattoo artists at work. At Hart & Huntington, the client always comes first. The team prides itself on providing great experiences and creating lasting memories for its clients.
The talented tattoo artists are passionate about their craft and can cover any style. So, whether you're after intricate florals, animal portraits or a traditional sleeve, they've got you covered. Even Vegas' resident Santa has been tattooed at Hart & Huntington!
WHERE: 3500 Las Vegas Blvd, Las Vegas, NV 89109 | WHO: 702-216-5360
RELATED ARTICLES:
10 Antique Stores Las Vegas Locals Visit All Year Long
9 Reasons Hotels Really Are Better Than Airbnbs (Tweets Included!)
12 Top Foodie Destinations NYC Locals Keep Hidden
2 | Revolt Tattoos | Revolt Tattoos has locations across the country, and the Vegas store is located right in Fashion Show Mall. The team here is super talented. In fact, Revolt Tattoos were winners in the 2021 Best of Las Vegas awards! The company was founded in 2014 with the mission to help people embrace their inner rebel. Revolt is a place where elite artwork and client satisfaction always come first.
Today, Revolt Tattoos is one of the leading tattoo shops in Vegas. Making an appointment is highly recommended, and you can do this easily online via their website.
WHERE: 3200 S Las Vegas Blvd, Las Vegas, NV 89109 | WHO: 702-912-4855
3 | Club Tattoo | Club Tattoo has three locations in Las Vegas on Las Vegas Boulevard itself. Club Tattoo prides itself on its artistic integrity and best safety practices. The artists even use innovative tattoo touchscreens and digital portfolios so you can scroll through different designs.
For a safe, professional and high-quality experience, look no further than Club Tattoo. You'll be seen by world-class artists for a seriously high-end tattoo experience.
WHERE: 3377 S Las Vegas Blvd, Las Vegas, NV 89109 | WHO: 702-304-2582
4 | Rockstar Tattoo | Rockstar Tattoo offers quality tattoo artistry in Las Vegas. The team has over 30 years of experience and is happy to cater to both seasoned inkers and tattoo newbies. The professional staff is always available to help customers design the perfect tattoo. If you have a preference, you can even choose whether you want a male or female tattoo artist.
WHERE: 3049 Las Vegas Blvd, Las Vegas, NV 89109 | WHO: 702-792-4440
5 | Diversity Tattoo | Diversity Tattoo is made up of a team of award-winning tattoo artists. The team prides itself on always working in a clean and safe environment. New needles are always used for each customer and all health department certification standards are met. The artists here have stacked up some fantastic reviews over the years, so it's well worth a visit.
Before heading to Vegas, check out some of Diversity Tattoo's past designs on the shop's website or social platforms. There's an extensive gallery to browse, and it'll help inspire your next design! If you're also in the market for your next piercing, Diversity Tattoo has that covered too.
WHERE: 2310 S Las Vegas Blvd, Las Vegas, NV 89104 | WHO: 702-382-8820
6 | Chrome Gypsy Tattoo | Chrome Gypsy Tattoo was established in 2010 by Cleen Rock One. Cleen started tattooing in 1995 and has been ever since. After working in various studios around Las Vegas, Cleen opened Chrome Gypsy Tattoo. It's not hard to tell that the Cleen team artists have a passion for their craft. At Chrome Gypsy Tattoo, you'll find some of the very best tattoo artists in Las Vegas.
The store caters to everyone, and tourists and first-timers are always welcome. The team prides itself on providing a friendly environment, where customer satisfaction and quality care come first.
WHERE: 2640 S Highland Dr, Las Vegas, NV 89104 | WHO: 702-341-0011
7 | Illuminati Tattoo Co. | Just 10 minutes from The Strip, on Sammy Davis Junior Drive, lies Illuminati Tattoo. It's a family-owned and operated tattoo and piercing parlor where everyone is welcomed with open arms. The team always strives for the best and has won awards numerous times.
Whatever style and size tattoo you're looking for, there's a member of the team who'll be able to do it for you. The team also specializes in detailed cover-up tattoo work for any inky regrets you may have. Plus, there's a 10 percent discount for all students and military personnel.
WHERE: 3247 Sammy Davis Jr Drive, Las Vegas, NV 89109 | WHO: 702-222-2250
8 | Pair-A-Dice Tattoo | Pair-A-Dice Tattoo is conveniently located near The Las Vegas Strip. The shop is the oldest operating tattoo shop in Vegas and has been proudly serving the city since 1996. Here you can get tattoos and piercings from some of the very best artists in town. Most importantly, the team prides itself on providing a welcoming and safe place where you can feel comfortable and happy.
The team will take you through the whole process, from full artistic design to completion. All you have to do is contact your artist and make an appointment!
WHERE: 304 E Sahara Ave, Las Vegas, NV 89104 | WHO: 702-792-8282
9 | Skin Design Tattoo at Caesars Palace | Skin Design Tattoo is a globally recognized provider of some of the world's finest tattoos. The team's designs are nothing short of spectacular. It's no wonder the designs have been featured in magazines all over the world. Here you'll find some of the world's most highly sought-after tattoo artists in residence.
Skin Design Tattoo has numerous locations. The team specializes in color realism, black and gray realism, portraits, script, cover-ups, enhancements and custom lettering. For the ultimate tattoo experience, look no further than Skin Design Tattoo.
WHERE: 3500 S Las Vegas Blvd, Las Vegas, NV 89109 | WHO: 702-482-1729
10 | Ship and Anchor Tattoo & Piercing | Ship and Anchor Tattoo & Piercing is located right at the heart of The Las Vegas Strip. The Ship and Anchor studio promises to provide a great experience in an upbeat and classy setting.
Here you'll find some of the city's most talented tattoo artists and piercers. One of the nicest features of this studio is its passion for local artistry. Along with magnificent tattoo designs, the shop displays a plethora of local artists' work on its gallery walls that will blow you away.
WHERE: 2000 S Las Vegas Blvd, Las Vegas, NV 89104 | WHO: 702-432-4801
BONUS | Rockin Ink Tattoos | If you're looking to get inked in Las Vegas, be sure to check out Rockin Ink Tattoos at Westgate Las Vegas. This premier tattoo shop offers a wide range of tattoo styles, from traditional to custom designs. The skilled and experienced tattoo artists use only high-quality ink and equipment, ensuring that you'll get a stunning and long-lasting tattoo. The shop's clean and welcoming atmosphere makes it a great place to get your first tattoo or to add to your existing collection. Plus, with its convenient location just minutes from the Las Vegas Strip, Rockin Ink Tattoos is a must-visit destination for any tattoo enthusiast.
WHERE: 3000 Paradise Rd, Las Vegas, NV 89109 | WHO: 702-294-3800
Use Our Handy Map to Find Your Way Around!
Commonly Asked Questions About Tattoo Shops in Las Vegas
Q: How much are Kat Von D's tattoos?
A: Kat Von D, also known by her real name Stephanie Tamez, is arguably the most media-famous female tattoo artist. Her tattoos can start at $200 an hour.
Q: How much do tattoos cost?
A: Pricing for tattoos can vary widely, but $150 to $450 is a typical range. Very large tattoos can cost quite a bit more. Because a tattoo is a long-term investment, look for an artist whose work you will appreciate for years to come.
Q: Why did Kat Von D close her tattoo shop?
A: She announced in October 2021 that she'd be moving to Indiana permanently, and closing her California tattoo shop.
Q: Do you tip a tattoo artist?
A: The general consensus in the tattoo community is that 20 percent is the typical amount to tip — just like at a restaurant or a hair salon. However, consider this number a baseline, as some tattoos require more or less work than others.
Q: Where are tattoos illegal?
A: In the United States there is no federal law regulating the practice of tattooing. However, all 50 states and the District of Columbia have statutory laws requiring a person receiving a tattoo be at least 18 years old. In some countries tattoos are considered taboo or may be banned if they contain gang affiliation references, religious symbols or anti-political messages.
Q: How do you know if a tattoo shop is good?
A: Cleanliness, a relaxed and professional vibe from those inside the shop and how the actual studio is run are things to look for when considering visiting a tattoo shop.
Final Thoughts on The Best Las Vegas Tattoo Shops
Whether you're a seasoned tattoo lover or getting inked for the first time, Las Vegas tattoo shops are some of the best around. Getting a tattoo can be a fun and memorable activity for friends and couples in Vegas to enjoy.
With so many talented tattooists in the city, there's plenty to choose from. You won't even have to travel far from The Strip itself to get yourself some quality ink. From color realism to delicate designs, why not book an appointment next time you're in town? For more travel guides and tips, visit our Westgate Resorts Travel Blog.

RELATED ARTICLE: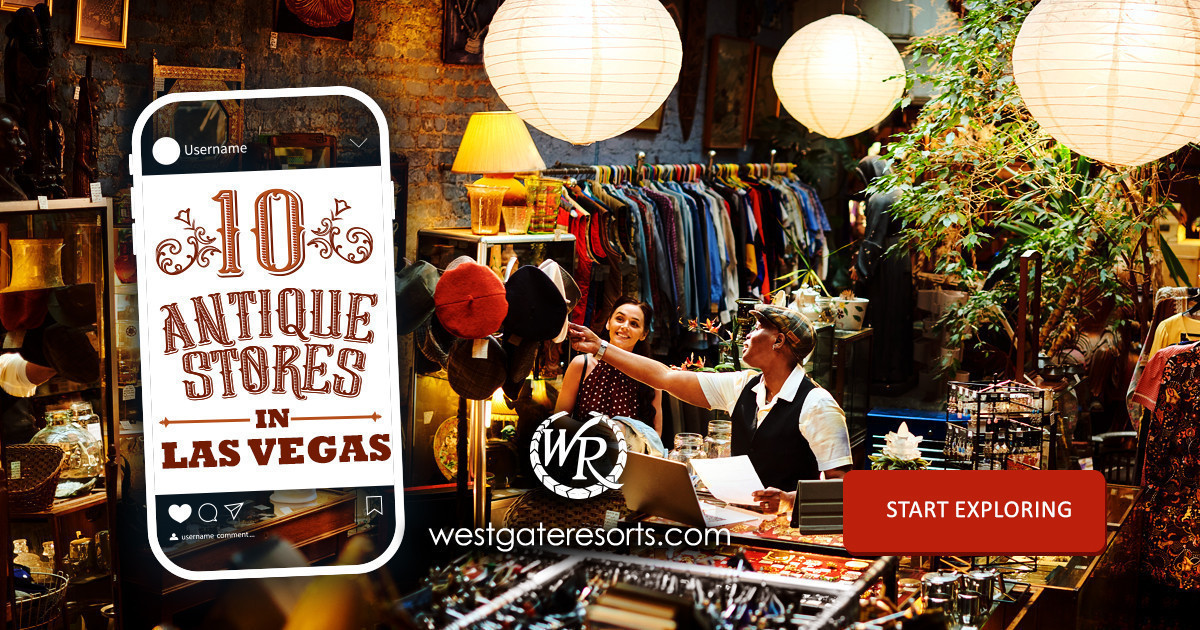 At Westgate Resorts, when you Check-In, there's a LOT to Check-Out! Your vacation awaits! Start planning your next vacation today or talk with a vacation planner at 888-852-2959 or 407-355-2690.
* Westgate Resorts is in no way affiliated with the attractions featured in this article. Items or places listed are current as of the publishing date of this article. Please call or visit the respective website for the most up-to-date offerings and details.
When You Check-in, There's a Lot to Check Out
Sign up for our newsletter and check-in to great offers, secret stuff, and special events.