8 Things to Do Before Your Solo Trip to Las Vegas
8 Things to Do Before Your Solo Trip to Las Vegas
Las Vegas has an unrivaled reputation globally for its vibrant nightlife, casinos, extreme Las Vegas Attractions, and endless entertainment opportunities. It's the best place to be if you want to have fun on a solo trip.
You'll never have a moment of quiet in the Sin City unless you choose to do nothing but sit back and unwind to a relaxing Barry Manilow song list after a night of fun. The city is a marvelous sight of glam and glitter in its nocturnal glory with numerous places to visit and fun-filled activities for the solo traveler.
Best Things to Do Before You Visit Las Vegas Alone
Besides 24-hour casinos, there are plenty of things to do in Las Vegas including pole dancing shows, skydiving during the day, art, nature walks, and of course the finest dining options in Nevada. The most important thing to do before you leave for a solo trip to Las Vegas is to prepare your itinerary well in advance.
Here are 8 things you need to do before your solo trip to Las Vegas.
1 | Find Out More about Las Vegas | It always helps to have some basic information about your destination before you leave home. So, take time to research general information about Las Vegas to get a good understanding of the city. Las Vegas is basically located in the Nevada desert and has a population of around 640,000. It is a popular tourist destination that attracts more than 30 million visitors and hosts close to 2,000 conventions every year. The city is also known by several nicknames such as Sin City, the gambling capital of the world, and simply as just Vegas. Gambling is one of the major economic activities in Las Vegas. For instance, the Iconic Las Vegas Strip makes more than US$6 billion each year from casinos. You may also want to know that taxes could be higher than you are accustomed to at home. For example, be prepared to fork out an 8.1% sales tax on everything you buy. On the brighter side, there are numerous attractions and unique tools in Las Vegas for both groups and solo travelers, such as the Haunted Vegas Tour, horseback riding tours, Sundance helicopter tour, and much more. For fine eats add Benihana and Drafts Sports Bar & Grill and Edge Steakhouse at Westgate Las Vegas to your list of dining choices.
2 | Best Place to Stay | Whether you are a high roller or regular traveler looking for excitement, luxury, fine dining, shopping and one-of-a-kind amenities like the world's largest sportsbook– even a wedding chapel and monorail stop onsite - welcome to Westgate Las Vegas Resort & Casino where opulence and comfort cross paths! It may be its history and connection with Hollywood legends such as Elvis Presley and Barbara Streisand and present-day stars like Barry Manilow that add to the je ne sais quoi… It may also be the 5-star treatment each guest experiences, but Westgate Las Vegas (formerly Las Vegas Hotel) offers a unique experience to everyone who stays here. Not too far from Vegas attractions like Cirque du Soleil or just day trips away from Hoover Dam and the red rock at the Grand Canyon, we highly recommended this spot if you are looking for comfortable accommodations, top-notch amenities and safety.
Westgate Flamingo Bay Resort is another fantastic option that is highly recommended if you're visiting Vegas solo. The beauty about the cozy retreat is the fact that it is a great spot for those seeking peace and tranquility in the city. This resort is tucked away in Sin City, so you get the privacy, peace, quiet, and safety with the excitement, people watching and Vegas action just outside to access as you please.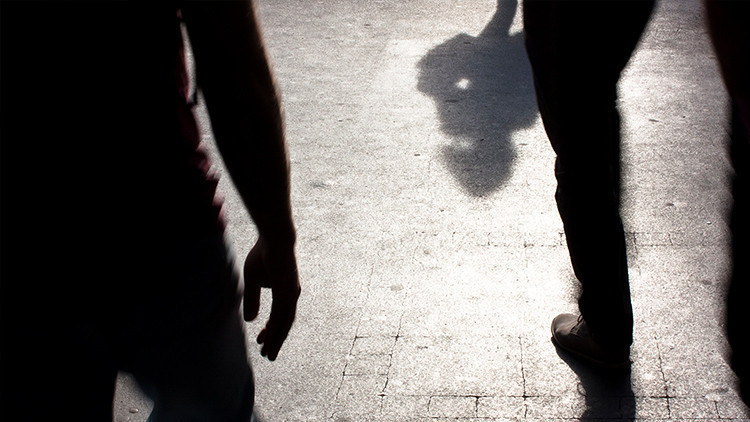 3 | Identify Security Hotspots | More importantly, take note of dangerous areas to visit at night when traveling alone such as downtown Las Vegas, South Las Vegas, and just about any dark alley or side street close to The Strip. The road between the Stratosphere and the Encore casino is also known to be dangerous at night.
4 | Ensure That Your Credit Cards Are in Order | Before you leave for your solo trip to Las Vegas, take the time to check your payment plan and ensure that your credit cards are in order. The last thing you want is to land in Vegas ready to roll only to find that your credit cards cannot be used there or will cost you an arm and leg. If you are coming from abroad make sure your card doesn't charge you international transaction fees. Those few cents may seem inconsequential but can add up quickly during your stay in Vegas. You may also need to contact the credit card company and inform them about your upcoming trip and how long you intend to be there. This will ensure that they understand the charges they see on your card from a different location to be legitimate purchases and not shut down your account for suspicious activities and leave you stranded.
5 | Find Out Iconic Places to Visit | There is plenty to do and see in Las Vegas so to make the most out of your trip identify the must-see iconic landmarks that you should definitely visit. For instance, your trip to Las Vegas wouldn't be complete without taking a picture at the Welcome to Las Vegas sign which dates back to 1959. Other places and attractions to include in your itinerary are Hoover Dam and the Grand Canyon which is only around 6 hours from the city by car. You can also book a helicopter sightseeing tours.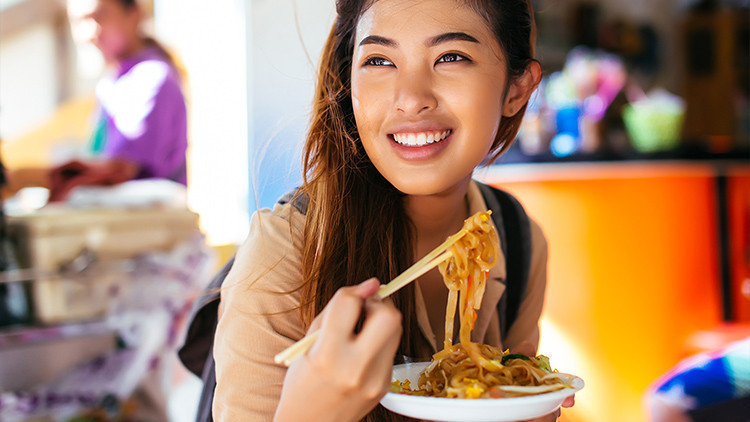 6 | Plan for Guided Food Tours | Ever tasted fried ice cream? If you are a food or cuisine lover you shouldn't miss guided food tours. The food tours provide an opportunity to sample some of the most awesome delicacies in Vegas while giving you an insight into the region's native food, culture, and history.
7 | Include Walks and Other Outdoor Activities in Your Itinerary | Your solo trip to Las Vegas should not be all about casinos and food. Las Vegas has a lot of outdoor activities both in and out of the city. For instance, a walk down The Strip is quite different during day and night. Another must-see attraction is Fremont Street in downtown Las Vegas. If you are a nature lover, make sure your plan includes a visit to popular outdoor places such as the Valley of Fire State Park and the quiet and peaceful Mount Charleston.
8 | Prepare for Some Vegas Shopping | Las Vegas has shops and malls with world famous top brands including favorites such as Louis Vuitton, Chanel, Prada, Rolex, Givenchy, Tiffany & Co., and many more. There are also local stores with unique garments, handbags, and other souvenir items. So, remember to set aside a little from your budget for shopping while in Vegas – and be sure to get some people watching in!
Last Tips for Solo Tours in Las Vegas
Here are some of the main tips you should consider:
Dress to Fit In: When you're traveling alone in Las Vegas, try not to stand out from the crowd. Wear the kind of outfit that everyone else is wearing. For example, you'll hardly find people in Las Vegas wearing tuxedos or cocktail dresses. Most people you see in Vegas will be in jeans, pants, shorts, shirts, and skirts. They tend to dress up a bit for late dining, but in most casinos, you'll find people adorned in street clothes and even shorts. Most restaurants and nightclubs, however, have a strict dress code. Follow the rules and avoid running shoes, ripped jeans, and flip flops. You don't necessarily need to put on high heels, but a nice blouse or a pair of black pants will always do.

Save on Restaurants: Las Vegas is not cheap, so if you are a budget-conscious solo traveler, you can save money by dining during off-peak hours after most people have had their lunch and it's too early for dinner. Many restaurants have happy hour from 3 PM to 4 PM when you can get drinks at half price, free drinks, or even 10% off your bill.

Look for Half-Price Tickets for Same-Day Shows: There are companies such as Tix4tonight that offer half-price tickets for same-day shows. You'll find their booths along The Strip. They also provide coupons for selected restaurants. Eateries in Tropicana Hotel also have coupons that give you 30% of entrees or discounts of between 10 and 15% off your entire meal.

Look for Coupon Books: Coupon books, papers, and magazines are also available freely in hotels. Check for great deals in these publications for restaurants, major attractions, and shows. You can also join the Players Club in the casinos you play in and you may receive free stuff and other perks simply for being a member.
With proper preparation, an open mind, and the right attitude for fun, your Las Vegas Trip can be an unforgettable experience in your life. You will find the best food in Nevada, great shows, the best casinos in the world, and extremely friendly people.

RELATED ARTICLE:
At Westgate Resorts, when you Check-In, there's a LOT to Check-Out! Your Las Vegas vacation awaits! Explore our Las Vegas resorts today or talk with a vacation planner at 888-852-2959 or 407-355-2690.
* Westgate Resorts is in no way affiliated with the attractions featured in this article. Items or places listed are current as of the publishing date of this article. Please call or visit the respective website for the most up-to-date offerings and details.
When You Check-in, There's a Lot to Check Out
Sign up for our newsletter and check-in to great offers, secret stuff, and special events.