The 12 Best Steakhouses in Las Vegas
The 12 Best Steakhouses in Las Vegas
For meat lovers, you need to know that apart from the other side attractions and colorful events in Las Vegas, there are also amazing steakhouses that offer the best steaks for your taste buds. The steak in this city will get you craving for more. You might be no Oliver Twist, but these steakhouses near our Las Vegas hotel, will definitely get you acting like you are.
Wondering what to do in Vegas during the day? Add these places to your tour lists and set some money aside. Don't spend it all at historic museums and parks. When you're hungry after a tour of the city or a site, stop by one of these steakhouses in Las Vegas.
Best Steakhouses in Las Vegas
This is a list of the best steakhouses in Las Vegas that we recommend you check out. There are other places too, but this list will make steakhouse-hunting a lot easier for you and your friends.
1 | Edge Steakhouse | In the mood for lip-smacking steak? Edge Steakhouse offers a menu full of mouthwatering steak and libations all perfectly crafted and served to surpass your expectations and satisfy your appetite. Start with a delicious soup or salad, work your way into fine cuts of flavorful beef such as Fillet Mignon, Top Sirloin, Dry Aged Ribeye, and so many more tasty options, you'll ask for a second serving to go.
And if you're not in the mood for steak, choose favorites like chicken, crab legs, lobster, salmon and scallops, just to name a few options. Wash it all down with your favorite bubbly and enjoy a sweet ending with desserts that are so delicious, nobody will judge you for wanting more!
WHERE: 3000 Paradise Road, Las Vegas, NV 89109 | WHO: 702-732-5111
2 | SW Steakhouse | This steakhouse serves properly charred steaks and amazing cuts like Bone-In Rib Eye, New York Strip, Filet Mignon, Bone-In New York, and a 30-ounce Tomahawk chop. You could also order for their Pepper Crusted Chateaubriand. SW is a steakhouse that cannot disappoint you. They have an extensive menu with dishes like scallops, salmon and chicken, as well as vegetarian selections. You can add tasty sides such as Maine Lobster Tail or smoked bacon to your meal.
WHERE: 3131 S Las Vegas Blvd, Las Vegas, NV 89109 | WHO: 702-770-3325
3 | Bazaar Meat | The Bazaar meat, owned by Jose Andre, serves A5 Japanese Wagyu. A fun fact about this dish is that details like the ranch on which the beef was raised is listed on their menu. This is to show you how precisely the domestic beef was sourced. The steakhouse also offers a variety of dishes such as tartare, carpaccios, steak, pork, lamb, and cured meats. Before your main dish, you can enjoy starters like a raw bar, oysters or caviar flight. Enjoy yourself as you dig your teeth into some glorious dishes like the roasted Jidori chicken, New Zealand rack of lamb, Chateaubriand, and Butifarra Spiral alongside some Catalan-style pork sausage.
WHERE: 2535 S Las Vegas Blvd, Las Vegas, NV 89109 | WHO: 702-761-7610
4 | Echo & Rig Butcher and Steakhouse | This place gives you a truly traditional steakhouse experience. This is attributed to the fact that it actually combines a butcher shop with the steakhouse. The butcher shop is on the first floor of the building. Echo and Rig's serves customers in a casual and also a formal manner. The atmosphere here is friendly and calm. You should stop by at the steakhouse for their popular dishes like the American Kobe beef which is an unusual Bavette, the classic Rib-eye, and Spencer Steak. The steakhouse serves lunch, dinner and weekend brunch. A memorable meal awaits you at this wonderful steakhouse.
WHERE: 440 S Rampart Blvd, Las Vegas, NV 89145 | WHO: 702-489-3525
5 | Oscar's Steakhouse | Oscar's Steakhouse, named after former mayor Oscar Goodman, offers you a great view of the Fremont Street. There's a lot of things in the Plaza's iconic dome. Some of these things are the restaurant Inside, Oscar's décor features memorabilia from Goodman's years as mayor. Aging is such a key factor in achieving the perfect beef steak. Oscar's takes this factor into consideration and successfully serves you properly aged steaks cooked over a 600-degree grill and made-from-scratch sides. There are other appetizer dishes like the fried calamari and crab cakes to keep your mouth busy before getting served your cut of the juicy Prime Rib.
WHERE: 1 S Main St, Las Vegas, NV 89101 | WHO: 702-386-7227
6 | Redwood Steakhouse | The Redwood Steakhouse serves an amazing range of dishes for you to pick from. You should try out their bone-in rib-eye steak. There are also baked salmon and grilled lamb chop with grilled ratatouille vegetables. The steakhouse serves you food in a relaxing and welcoming environment. They also have $5 small bites with $7 martinis between 4 to 6 PM. This period is their social hour and you can be sure that you'll enjoy the time you spend there.
WHERE: 12 E Ogden Ave, Las Vegas, NV 89101 | WHO: 702-388-2630
7 | Andiamo Steakhouse | If you're a big fan of hand-prepared ingredients, you should visit the Andiamo Steakhouse. From the warm homemade bread to the fresh ingredients, everything at this steakhouse is served with much care. The steakhouse offers a romantic seating area where you and your partner can enjoy their American prime steak served with Italian seasoning. Andiamo's is located downtown Las Vegas on Fremont street. It is an elegant little steakhouse that will amaze you right from the entrance all the way in.
WHERE: 301 Fremont St, Las Vegas, NV 89101 | WHO: 702-388-2400
8 | Scotch 80 Prime | The scotch 80 Prime is one of the many amazing steakhouses present in Las Vegas. It offers delicious starters like the KooKoo Gulf Shrimp, Crab Cake, and famous Lobster Bisque. After a starter, you would most definitely want to try the main steak dishes – Besides that is why you're even there in the first place. Some of these delightful and juicy steaks are the Chateaubriand for two, filet, New York, and Delmonico which is an 18-ounce cut from Washington. Don't forget to try out their open dishes like Hamachi, steak tartare, caviar, and crab cocktail.
WHERE: 4321 W Flamingo Rd, Las Vegas, NV 89103 | WHO: 702-942-7777
9 | Del Frisco's Double Eagle Steakhouse | Add Del Frisco to your list of to-be-visited steakhouses in Vegas. Not only do they have a fabulous wine collection but they also serve the mind-blowing Manhattan cut New York Strip. If you are a fan of the James Bond franchise, there is something called the James Bond table at Del Frisco's Double Eagle Steakhouse. This is something you have to see if you ever stop here for a cut of yummy beef steak. The James Bond table is a poker table placed in the center of a room. It looks like just a basic poker table at first but it transforms into an astonishing wine table at the push of a button. This ingenious implementation will make you feel like you're in one of the James Bond movies.
WHERE: 3925 Paradise Rd, Las Vegas, NV 89169 | WHO: 702-796-0063
10 | Golden Steer Steakhouse | The Golden Steer Steakhouse has been serving awesome steak from as far back as 1958. It provides you with the experience of eating the best steak in a Vintage Vegas atmosphere. Celebrities like Elvis Presley, Sammy Davis Jr., Frank Sinatra, and Dean Martin have been guests in this classic steakhouse. After trying out your choice from the standard cuts and sizes of prime rib, remember to have a taste of their well renowned Caesar Salad. As a traditional Vegas Steakhouse, the Golden steer offers dishes prepared and served in a classic style. You should consider having a taste of their escargots, Oyster Rockefeller and seafood mushroom caps. To sum it all up, you can be sure of having a great time at the Golden steakhouse.
WHERE: 308 W Sahara Ave, Las Vegas, NV 89102 | WHO: 702-384-4470
11 | Circus Steakhouse | The Circus steakhouse is one of the best places in Vegas to get a bite of steak. You get to watch as your beef is prepared over an open-hearth mesquite charcoal broiler. The steak you get to try here is succulent mesquite-grilled steak. You cannot miss out on this juicy delight. The steakhouse has been running for over 20 years now and it still provides quality steak for your satisfaction. We highly recommend this place for your steak-house hunting.
WHERE: 2880 S Las Vegas Blvd, Las Vegas, NV 89109 | WHO: 702-794-3767
12 | Bavette's Steakhouse & Bar | Apart from the steaks, which are the main reason you're in the steakhouse, you should also try out the Baked goat cheese, shrimp cocktail or steak tartare at the Bavette's steakhouse. These are meals that will get your taste buds dancing. There are also entrees like chicken, pork chops, lamb chops and salmon. You can get the unusual bone-in filet. The Bavette's Steakhouse has a beautiful setting that you will enjoy as you eat and drink. When you're thinking of steakhouses in Vegas, don't forget the name – Bavette's Steakhouse & Bar.
WHERE: 3770 S Las Vegas Blvd, Las Vegas, NV 89109 | WHO: 702-730-6700
BONUS: CUT by Wolfgang Puck. This place selects its steak from USDA prime corn-fed steaks between the age 21 and 35 days. This makes it one of the best steakhouses in the whole of Las Vegas. Their steak is made from Japanese Wagyu and American Wagyu beef. The difference between both is clear when the cuts are brought out on the table and you can observe the marbling on each beef steak. The steakhouse also grills over hardwood and charcoal, going on to finish under a 1,200-degree boiler. CUT by Wolfgang Puck is a place that never disappoints. Trust them to give you the best that a steakhouse has to offer.
WHERE: 3325 Las Vegas Blvd S, Las Vegas, NV 89109 | WHO: 702-607-6300
Use Our Handy Map to Find Your Way Around!
Last Tips on the Best Steakhouse in Las Vegas
Apart from these best steakhouses in Las Vegas, you can also try the Barrymore steakhouse. This place serves you properly aged steak (about 21 to 28 days). You can sink your teeth into any of their steak cuts, filets, and rib eyes.
There are other places like Smith and Wollensky, Tom Colicchio's Heritage Steak, and more. You should also try researching on your own to more detail on what you would want in a steakhouse.
Feel free to always stop by for steak after a long trip to or within the Strip.

RELATED ARTICLE: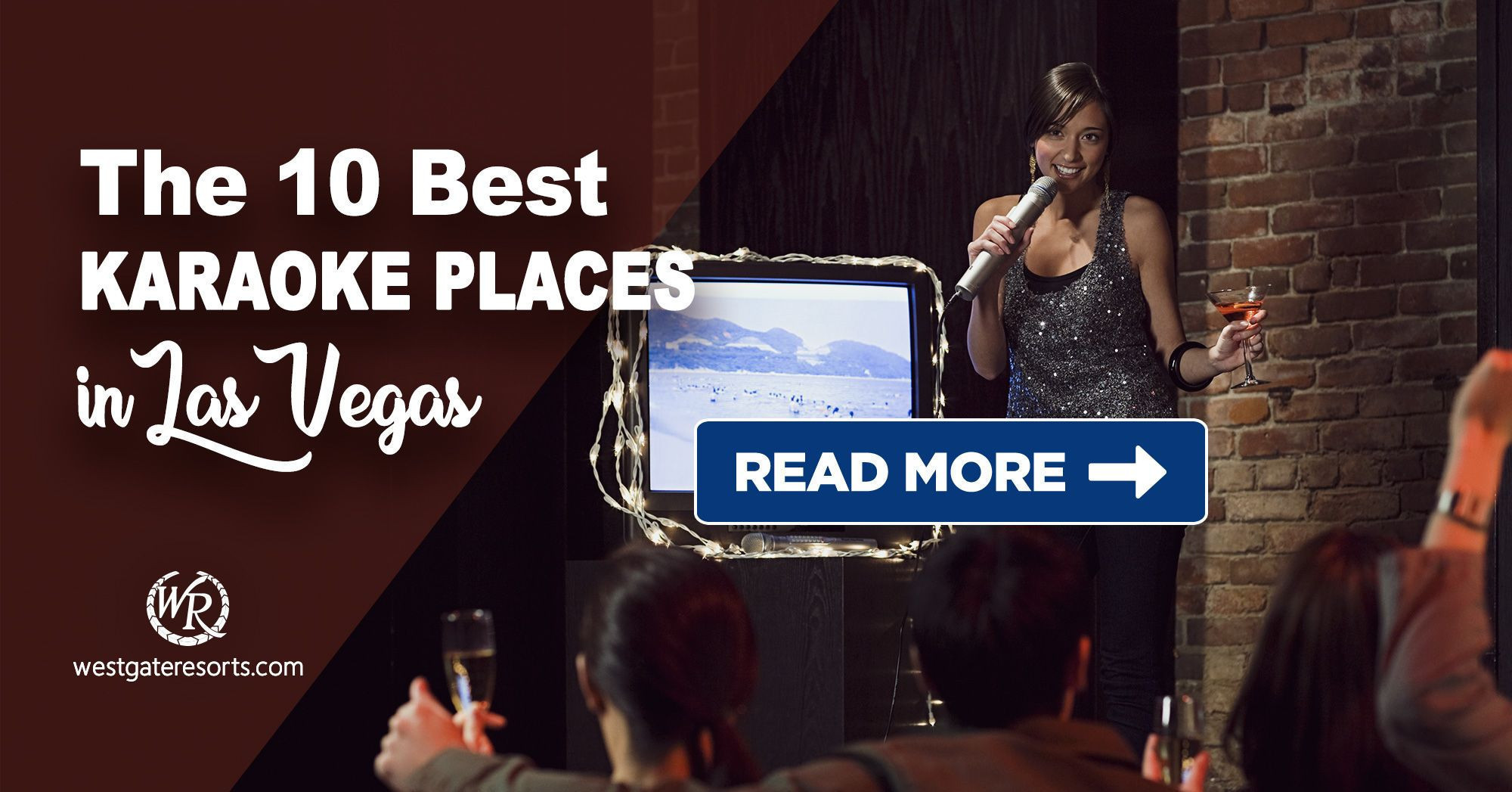 At Westgate Resorts, when you Check-In, there's a LOT to Check-Out! Your Las Vegas vacation awaits! Explore our Las Vegas resorts today or talk with a vacation planner at 888-852-2959 or 407-355-2690.
* Westgate Resorts is in no way affiliated with the attractions featured in this article. Items or places listed are current as of the publishing date of this article. Please call or visit the respective website for the most up-to-date offerings and details.
When You Check-in, There's a Lot to Check Out
Sign up for our newsletter and check-in to great offers, secret stuff, and special events.