The 10 Best Karaoke Places in Las Vegas!
The 10 Best Karaoke Places in Las Vegas!
Karaoke nights are a favorite pastime for most friend groups. The embarrassing sound of a friend's out of tune voice attempting to belt out an old classic while enjoying good music and good vibes are too good to pass on - if you can find it!
Unfortunately, there aren't a lot of Las Vegas bars with their sole existence based on karaoke music. That's probably because the singing takes away most of the attention and prevents patrons from focusing on the drinks, which is the whole point of going to a bar.
With that said, if you are looking for things to do in Las Vegas and places where you can go for the drinks "and" the karaoke, keep reading this list of awesome spots to try!
Best Karaoke Places in Las Vegas
Do you consider yourself an avid singer and are headed for Las Vegas soon? Check out the following karaoke bars. These establishments prove that you can give equal shine to music and drinks without going out of business. Plus, they're fun places to hang around and have fun with friends!
1 | Super Karaoke | If you're looking for fun things to do in Las Vegas, it doesn't get cooler than Super Karaoke at Westgate Super Book in Westgate Las Vegas Resort & Casino. Whether you're a natural born karaoke crooner who loves the limelight or a first timer who has always wanted to share your shower tunes on stage, there's a magical microphone waiting to make you a star!
And the food, drinks and atmosphere here are also best around town - the perfect place to party and have an awesome time. There are lots of karaoke spots in Vegas but the Super Karaoke tops the list as the best Karaoke bar to get your sing on and favorite hits belted out to friendly fans!
WHERE: 3000 Paradise Road, Las Vegas, NV 89109 | WHO: 702-732-5111
2 | Dino's | Designed after the aesthetic of old-school Vegas, Dino's is one of those places you go if you want to know what this city was like back in the '50. It still has the same design elements that it had six decades ago when it was founded by the original Dino. Being a family business, the place has since been passed down to his children and grandchildren. If there's one thing Dino's has kept it's the swagger of its glory days. If you spend enough time crooning old classics while knocking back your favorite drinks, then you might even end up as "Dino's Drunk of the Month." Whichever song you end up singing you're sure to wake up crooning "I did it myyyyy waaaaaay…."
WHERE: 1516 S Las Vegas Blvd, Las Vegas, NV 89104 | WHO: 702-382-3894
3 | Ellis Island | Ellis Island is a brewery-turned-casino that does both duties so well that you wonder why someone hadn't thought of this idea before. Voted as the best karaoke bar in Las Vegas more times than we can count, Ellis Island is the place to be if you want to let loose and sing some tunes with no judgment. Being part brewery, it also serves up some of the best beer brews in town.
WHERE: 4178 Koval Ln, Las Vegas, NV 89109 | WHO: 702-733-8901
4 | Gilley's | Country music is one of the US's most notable exports and for good reason. It's like the cowboy's soul music and its charming lyrics will get anyone line dancing with enough drinks. If tapping into your inner cowboy/cowgirl is what you're after, then you should definitely check out Gilley's. Speaking of line dancing, lessons are offered free of charge for anyone who's interested. That way, you can really hoe down while singing "Old Town Road" with the help of Honk and Tonk. Gilley's being a country karaoke bar, patrons are even allowed to sing while riding a mechanical bull!
WHERE: 3300 S Las Vegas Blvd, Las Vegas, NV 89109 | WHO: 702-894-7111
5 | FreeZone | As the name implies, the Free Zone was established as a safe haven for gay patrons in the city. The bar is famous for its wide variety of affordable drinks and they don't skimp on the strength and quality of their spirits either. Karaoke night drinks start at $10 for strong liquor while draft beers go for $5 to $8. Once you've chalked up the courage to get on stage, the world is your oyster. The FreeZone is aptly named for its ability to make everyone feel free and at home. You can sing to your heart's desire here knowing that it's a judgment-free zone. You can be the rainbow flag touting unicorn you were born to be while belting out Lady Gaga's "Born This Way" with pride.
WHERE: 610 E Naples Dr, Las Vegas, NV 89119 | WHO: 702-794-2300
6 | Piano Bar at Harrah's | This piano bar is elegant as it is classy. Located at Harrah's The Piano Bar is known for its amazing live music and variety of drinks. The piano is manned by two talented twin sisters who play with a passion each night, which means you'll have a melodic back-up when you decide to take the stage and sing your favorite Nina Simone or Ella Fitzgerald classic.
WHERE: 3475 S Las Vegas Blvd, Las Vegas, NV 89109 | WHO: 702-369-5000
7 | PBR Rock Bar | Rock fans will appreciate the authenticity with which the Rockhouse karaoke bar approaches its setting, while PBR Rock Bar is the place to be for anyone that wants to experience the golden years of rock and roll in a modern setting. Both bars are owned by the same company and are located at the Venetian and Planet Hollywood's Miracle Mile Shop emporium respectively. Both are great places to let loose, rock hard and sing some Led Zeppelin, Scissor Sisters, Metallica, or any of your favorite rock band. Plus, both bars offer epic drinks specials, PBR Rock Bar offers costume options so you can truly transform into your favorite rock star, while Rockhouse even comes with a live band. Needless to say, there are very few places in the world where you can actually dress the part and have a band to back you up while karaoke singing.
WHERE: 3663 S Las Vegas Blvd #730, Las Vegas, NV 89109 | WHO: 702-750-1685
8 | GoGo Karaoke Room | Its modern industrial interior is what sets the GoGo Karaoke Room apart from the rest. It's almost always filled to the rim with party-goers thanks to its lively atmosphere, and its dedication to karaoke knows no bounds. Here, you're not just limited to a single karaoke night. The bar is separated into private rooms that are designed to handle four to 25 guests with comfy interiors that are characterized by tables and plush couches as well as big screens that allow you to clearly see the lyrics to your tune no matter how many drinks you've had. There are over 10,000 songs to choose from in the playlist, and an extensive menu to match. The food is made up of a combination of American and Asian cuisine and we highly recommend the Korean Soju to help whet your appetite and your throat in preparation for your next performance.
WHERE: 4550 Maryland Pkwy #18, Las Vegas, NV 89119 | WHO: 702-739-9011
9 | Cat's Meow | Known as one of the top karaoke spots in Las Vegas Cat's Meow is where you go to have a good time! They've got a sick sound system, drink specials every single night, and a party vibe that is a true revelation. One of the best things about this bar is that you can book your own private event and just party with your crew. You never know who'll show up as some celebrities have known to frequent the bar! Their stage will make you feel like a true rockstar!
WHERE: 450 Fremont St Ste. 201, Las Vegas, NV 89101 | WHO: 702-527-7555
10 | Don't Tell Mama | Don't Tell Mama is the perfect place to do some swaying and swinging to 20s music. If you're wondering where the unique name comes from, it's actually from a musical called "Cabaret" which is very fitting for the vibe and atmosphere of this place. Stepping into Don't Tell Mama is like being transported to New York in a time capsule. It's the place where hipsters go when in Downtown Las Vegas and it's truly one of the most unique places in the city. As is the custom with most other things in this bar, the style of karaoke is a little off the beaten path. Theirs is an open mic setting with a live pianist who can play your favorite tune while you sing the lyrics. Patrons are also allowed to bring their own music and really take over the night. It's a great place to bring a friend that loves karaoke on their birthday.
WHERE: 450 Fremont St Suite 167, Las Vegas, NV 89101 | WHO: 702-207-0788
BONUS: Crown and Anchor | The British-themed pub has all the elements of a laid-back, hole-in-the-wall bar made to welcome and warm patrons. It has a very charming atmosphere that most Las Vegas natives visit to watch mid-week footie and major tournaments. But, if you come on a Wednesday then you can enjoy the ultimate karaoke experience, with a wide variety of old and new classics to sing your lungs out. Otherwise, sit back, knock a few quality beers and listen to other patrons do the same.
WHERE: 4755 W Spring Mountain Rd, Las Vegas, NV 89102 | WHO: 702-876-4733
Use Our Handy Map to Find Your Way Around!
Last Tips on the Best Karaoke Places in Las Vegas
The city of Las Vegas is unique for a number of reasons, one of which is the ubiquity of karaoke bars. Nowhere else in the world have we seen such a vast collection of nightspots that are dedicated to the art of letting people sing their hearts out, no matter how in or out of tune they are.
It really speaks to the free-for-all nature of the city, and its ability to cater to all tastes and preferences. While the options mentioned in the above list are, in our opinion, the best karaoke spots in Las Vegas, there are a few honorable mentions that we couldn't fit into the list.
This includes Stateside Lounge, X O Karaoke Room, The End Bar, Aces and Ales, and Karaoke Q Studio. All of these spots offer fantastic karaoke nights, while Money Plays is the open mic nightspot in Vegas. Whichever option you choose, we're sure you'll feel like a star as you sing inspired tunes from your favorite artists.

RELATED ARTICLE: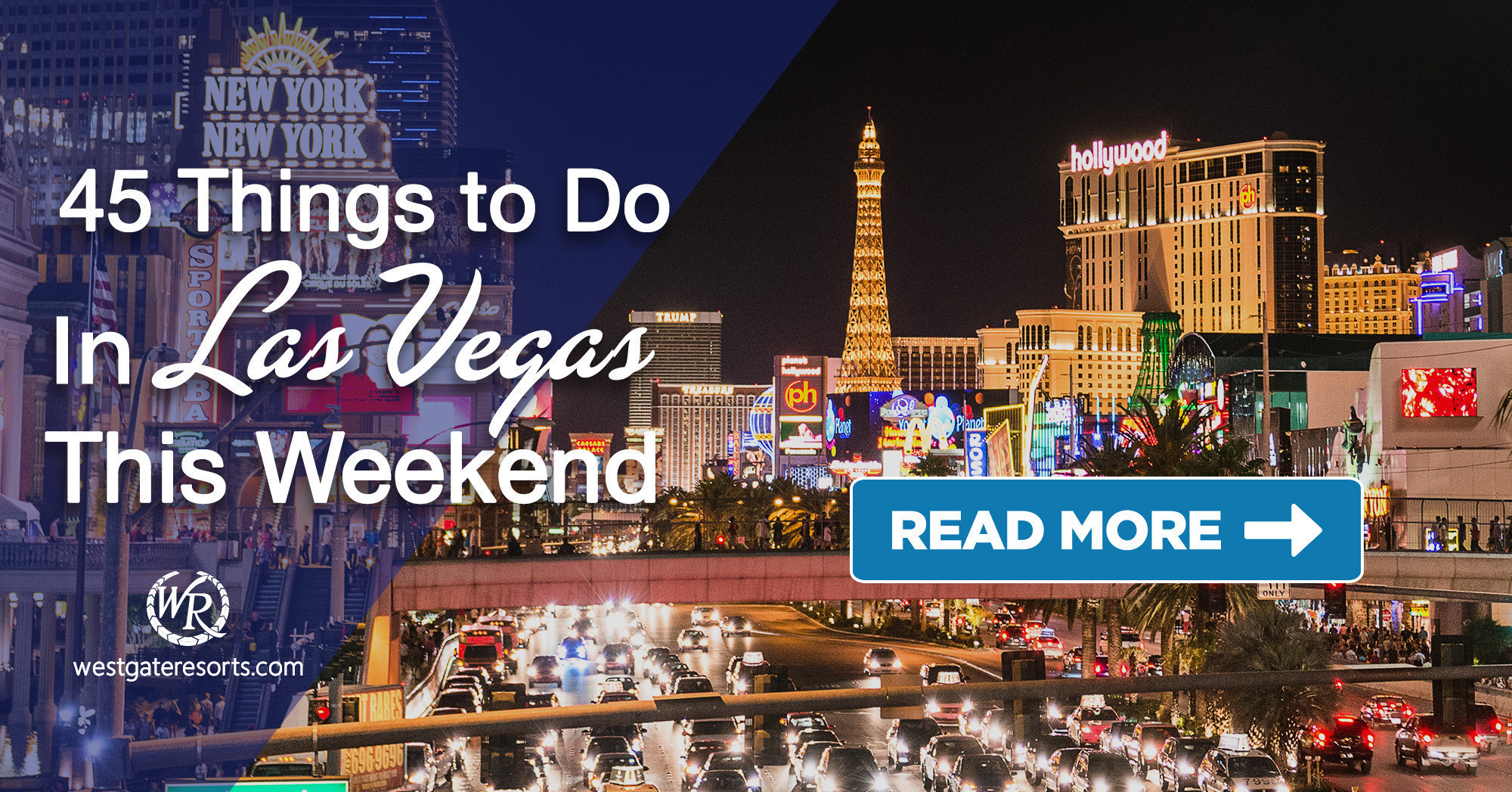 At Westgate Resorts, when you Check-In, there's a LOT to Check-Out! Your Las Vegas vacation awaits! Explore our Las Vegas resorts today or talk with a vacation planner at 888-852-2959 or 407-355-2690.
* Westgate Resorts is in no way affiliated with the attractions featured in this article. Items or places listed are current as of the publishing date of this article. Please call or visit the respective website for the most up-to-date offerings and details.
When You Check-in, There's a Lot to Check Out
Sign up for our newsletter and check-in to great offers, secret stuff, and special events.