8 Extreme Las Vegas Attractions To Get Your Heart Pounding!
8 Extreme Las Vegas Attractions to Get Your Heart Pounding!
"I like that Las Vegas has everything. Everything and anything you want to do, you can do in Las Vegas." – Drew Carey
Las Vegas is probably the only place in the world where you can work an excavator, fling an ax at a bull's eye and zip line through a mega mall in the span of just 12 hours.
It's a great place for adrenaline junkies who like to engage in exciting activities that would give the average person an anxiety attack. There are also tons of attractions for couples in Vegas and amazing Vegas daytrips. Truth be told, this is just the tip of the iceberg, as there are plenty of other incredible adventures that are concentrated in the "Entertainment Capital of the World."
That's what makes Las Vegas a haven for thrill-seekers anywhere. There are more adrenaline-pumping activities here than you can throw a stick at, and it's a great place to go if you want to get away from the tedious routine of adulating and do something that makes you feel alive!
To help you along, we did some research to bring you to the top eight most extreme Las Vegas attractions that'll excite even the most seasoned adventurer in the world.
Best Extreme Las Vegas Attractions
When most people hear the word Las Vegas, the only thrill they think about is the thrill of hitting a big jackpot at the casinos. But, there are other ways to "up the stakes" while in Vegas that don't involve risking your next paycheck or your kids' college fund.
In fact, the following attractions will get your heart racing faster than any game of Blackjack or Poker. Most of these activities are conveniently located either within Las Vegas or right outside the city.
1 | Jump from the Stratosphere Hotel | The Stratosphere Hotel and Casino (AKA The STRAT Hotel, Casino & Skypod) is one of the tallest buildings in Las Vegas and you can pretty much see it from anywhere in the "City of Lights." In fact, it's considered to be an integral part of the Vegas skyline and stands tall at 1,149 feet. Needless to say, the Stratosphere offers some of the best panoramic views of the city. But, believe it or not, if you consider yourself a true daredevil then you may also jump from this building, courtesy of SkyJump! This company allows guests to enjoy a controlled jump from the roof of the building, in what can only be described as a cross between a bungee jump and a freefall. All of this is done in an upright position while strapped into a harness. According to seasoned jumpers, the hardest part is to take the first step off from the roof, but once you make it through that part it's pretty much easy going. Most recommend jumping at night for an extra thrill so you can watch the city lights while freefalling to the bottom, and for a few extra dollars you can even take photos of your experience to take home as a souvenir. Other thrill rides at the Stratosphere include Big Shot, Insanity and X-Scream.
WHERE: 2000 S Las Vegas Boulevard, Las Vegas, NV 89104 | WHO: 702-380-7777
2 | Try Skydiving | If you follow Will Smith online, then you may have seen his skydiving video, which has since garnered millions of views. If there's one thing that most of us took away from that video, it's that diving out a plane is a great way to face one's fears while partaking in a once-in-a-lifetime adventure. GoJump Las Vegas - Skydiving is the premier skydiving company in Las Vegas that provides training, equipment and transportation for anyone who's interested in this extraordinary activity. The company's trained and experienced trainers have successfully guided reluctant jumpers to skydiving success. This experience allows you to view Red Rock Canyon National Conservation Area and the world-famous Las Vegas Strip from a height of 15,000 feet. Your landing is cushioned by a controlled parachute. For those who've already had their fair share of skydiving adventures, a more exciting opportunity to participate in is a group formation dive (think of the "Flying Elvises" in the 1992 Nicolas Cage comedy, Honeymoon in Vegas). GoJump Las Vegas - Skydiving even offers national competition training and skydiving wedding packages among other packages. Note: All jumpers must be at least 18 years of age.
WHERE: 23600 S Las Vegas Boulevard, Jean, NV 89019 | WHO: 855-546-5867
3 | Drive a Race Car | When watching NASCAR drivers is not enough and you want to get in on the action, there's no better place to explore your curiosity than with some thrilling Indy Race Car Driving. The Richard Petty Driving Experience is the perfect place to get started with a 600HP race card at the Las Vegas Motor Speedway. You can zip through the track at 155 miles per hour knowing that there's no traffic cops around to spoil your fun. The best part is that you'll get an instruction and safety course beforehand to make sure that you're able to squeeze every ounce of fun from the experience. Just keep in mind that these racing vehicles aren't your usual car. But, there are several packages to choose from based on your experience level and the number of laps you can handle. Novice drivers can start with a ride-along which is just as exhilarating without having to actually take the wheel, while the rookie tour allows you to take the wheel with the supervision of a professional driver. You can even add an in-car video to record the experience.
WHERE: 7000 Las Vegas Boulevard N., Las Vegas, NV 89115 | WHO: 800-237-3889
4 | Zipline in the Canyon | Drive 45 minutes west of Las Vegas and you'll find Bootleg Canyon, the place to go for the ultimate zip-lining experience. With its rocky ravine and unique landscape, this scenic canyon is a great exploration opportunity for even the least experienced adventurer. Flightlinez is the company that operates this ziplining experience, which is unlike anything you've ever done before. There are four separate zip lines to choose from that operate by the hour. Once you've scheduled a tour, the Excalibur will pick you up. The journey starts with a safety class followed by a ride through the mountain and a hike to the launch spot. From here, you'll zipline from 3,800 feet high at a speed of 60 mph, an experience many have described as "liberating." Feel free to scream your lungs out if you believe that'll simplify your experience. Don't forget to take in the sights, as you'll be able to see most of the Vegas Strip, Lake Mead and Eldorado Valley from a unique perspective.
WHERE: 1644 Boulder City Parkway, Boulder City, NV 89005 | WHO: 702-293-6885
5 | Hike in the Desert | There's nothing more exhilarating for an avid hiker than to continuously challenge oneself. Las Vegas, being located in an ancient desert, is the perfect place to push the limits of what's possible and put your body through a different hiking experience. Hiking through the desert is considered so dangerous that health experts often warn against it unless you're willing to follow the proper safety guidelines and precautions beforehand. Otherwise, you might pass out, get dehydrated or experience extreme heat exhaustion. Obviously, none of these sound like enticing prospects, but that doesn't stop thrill-seeking tourists from attempting the challenge. If you're going to hike up a desert, it might as well be through the Valley of Fire and Death Valley, both of which are some of the most severely beautiful landscapes in the world. Just makes sure you're mentally and physically prepared for the hike. Bring plenty of water, apply lots of sunscreen, wear minimal clothing and proper shoes, and make sure someone knows where you are.
WHERE: 29450 Valley of Fire Highway, Overton, NV 89040 | WHO: 702-397-2088
6 | Dive with Sharks | At face value, it might not seem like aquarium scuba diving can offer much of a thrill, until you actually do it. Mandalay Bay Resort's Shark Reef allows you to actually dive with one of nature's most lethal predators – the shark! If that doesn't get your blood pumping, we don't know what will. Keep in mind that the Shark Reef is an actual aquarium designed to promote research, education, preservation and awareness. As such it offers a great opportunity to learn about sharks in a semi-natural habitat, from the best researchers in the world. No need to worry about the sharks. They won't know that you're even there.
WHERE: 3950 S Las Vegas Boulevard, Las Vegas, NV 89119 | WHO: 702-632-4555
7 | Fly Sky Combat Ace | Have you always wanted to get an airplane flying license but never got around to doing it? Then you'll love Sky Combat Ace. You don't need any prior experience or knowledge to learn flying, and you'll have a qualified pilot to hold your hand throughout. By the end of the experience, you'll have flown an airplane and actually tumbled it through the air. It's a great way to push the limits knowing that whatever happens, the pilot will get you out of it safely. All you have to do is grab the reins and take an actual plane on a test drive. Aside from the aerial maneuver and expansive views of the landscape below, you'll walk away with your heart pumping, cheeks flush and a more expansive perspective on life in general.
WHERE: 1420 Jet Stream Drive, #100, Henderson, NV 89052 | WHO: 888-494-5850
8 | Try Whitewater Rafting | Whitewater rafting is the thrill-seeker's version of leisurely canoeing along the river. If you feel qualified to tackle some class 3 to class 5 rapids, then this is the activity for you. As an adventurer, you may have heard about the Colorado River, which is one of the most powerful bodies of water in North America and not to be taken lightly. What makes this river so unique is the fact that it contains unexpected twists and turns as well as waterfalls. There are different operators to choose from should you decide to take the challenge, and each offers a number of packages. Check out the pricier package for a more comprehensive experience that includes a heli-lift from the canyon.
WHERE: 1055 E Flamingo Road, #418, Las Vegas, NV 89119 | WHO: 702-259-5292
Use Our Handy Map to Find Your Way Around!
Last Tips on Extreme Attractions in Las Vegas
Las Vegas is known as the home of entertainment and gaming. But, it also offers the most surreal and out of this world adventures for thrill-seekers. Since there's no shortage of extreme attractions to choose from, the question is; are you ready to take the leap? And while you're at it, why not look into Las Vegas hotel discounts and explore the best Las Vegas attractions for couples. And if you're not ready for the Vegas scene, check out things to do at Grand Central Station, romantic places in Orlando or things to do in NYC at night. If you are thinking more of a family vacation, tips on how to pay for a Disney vacation, things to do in Orlando and other great options in our Travel Blog.

RELATED ARTICLE: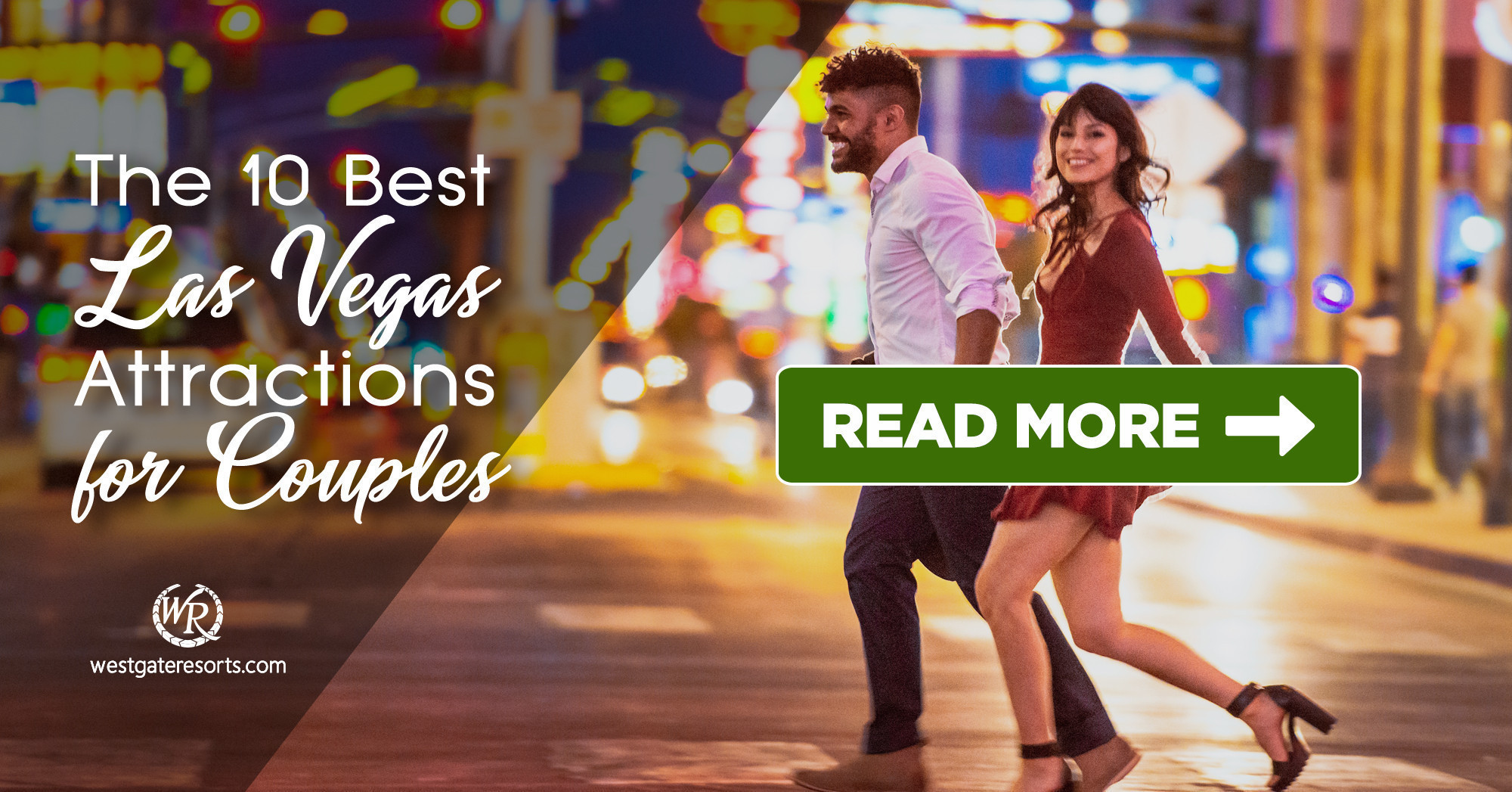 At Westgate Resorts, when you Check-In, there's a LOT to Check-Out! Your Las Vegas vacation awaits! Explore our Las Vegas resorts today or talk with a vacation planner at 888-852-2959 or 407-355-2690.
* Westgate Resorts is in no way affiliated with the attractions featured in this article. Items or places listed are current as of the publishing date of this article. Please call or visit the respective website for the most up-to-date offerings and details.
Other tagged pages of interest: Las Vegas hotels, Las Vegas timeshare promotions, sushi Las Vegas, Las Vegas suites, Jen Kramer, Barry Manilow tickets, Vegas getaway, resort hotels, staycations
When You Check-in, There's a Lot to Check Out
Sign up for our newsletter and check-in to great offers, secret stuff, and special events.