20 Date Ideas Las Vegas Couples Love!
20 Ideas for Date Night in Las Vegas
Everyone's idea of the perfect date night is different. Luckily, in Las Vegas, there are all kinds of crazy things to do in Vegas and see, with something to suit any couple's taste in romance. Whether you love exploring haunted places in Las Vegas or sipping on champagne in a limo, here are 20 Las Vegas date ideas.
Fun Date Ideas in Las Vegas
Looking to spark some romance in your relationship? Take a look at this list of our top 20 favorite date ideas in Vegas that couples love. These awesome ideas range from relaxing to thrill-seeking, from simple to extravagant. It doesn't matter if you're on a couple's getaway or you're Vegas locals, these exciting activities will make memories that last a lifetime.
1 | Take a Helicopter Tour Over The Strip | You and your sweetheart can get the ultimate bird's-eye view of The Las Vegas Strip by taking a helicopter ride at night. You'll start your romantic evening by being picked up in a luxury limousine that will take you to the Maverick helicopter terminal. This thrilling nighttime tour will take you up The Strip, and you'll get a breathtaking aerial view of famous sights. There's nothing like seeing the glittering neon lights of Las Vegas from high above!
WHERE: 6075 S Las Vegas Blvd, Las Vegas, NV 89119 | WHO: 407-742-0200
RELATED ARTICLES:
The 10 Best Movie Theaters in Las Vegas to See Your Favorite Flick
The 15 Best Pizza Places in Las Vegas
10 Antique Stores Las Vegas Locals Visit All Year Long
2 | Ride into the Sunset on Horseback | Just 20 minutes west of The Las Vegas Strip, you'll find the stunningly beautiful Red Rock Canyon. This desert wonderland is a must-see when visiting Las Vegas. Cowboy Trail Rides gives you the opportunity to explore the majestic landscape of Red Rock on horseback with their sunset ride. Watch the sunset over the copper-red desert mountains and take in the natural beauty together. You'll end your horseback ride with a campfire grill, cowboy-style.
WHERE: 4053 Fossil Ridge Rd, Las Vegas, NV 89161 | WHO: 702-387-2457
3 | Indulge in a Relaxing Couple's Massage | Get ready to sink into total relaxation. Serenity Spa at Westgate Las Vegas is a serene retreat designed to revitalize your body, mind and spirit. Get away from the over-stimulation of The Strip and enjoy a romantic couple's massage. We highly recommend the Himalayan Salt Stones couple's treatment that uses the power of hand-carved Himalayan salt to restore your natural balance.
WHERE: 3000 Paradise Rd, Las Vegas, NV 89109 | WHO: 702-732-5648
4 | Have Dinner at a Fine Dining Restaurant | It's the classic date night idea: Sharing an intimate meal at an exquisite fine dining restaurant. Edge Steakhouse Las Vegas is the perfect spot for a special dinner, serving innovative twists on classic steakhouse cuisine. Here you and your significant other can savor the finest cuts of meat, including domestic wagyu beef, as well as a tantalizing array of seafood options. The award-winning wine list at Edge Steakhouse is truly impressive. Choose from delicious prix fixe options or a five-course chef-tasting dinner.
WHERE: 3000 Paradise Rd, Las Vegas, NV 89109 | WHO: 702-732-5277
5 | Seek Your Thrills at Adventuredome | Hold hands and scream! The extreme rollercoasters and thrill rides at Adventuredome are not for the faint of heart. This indoor theme park is enclosed in a gigantic glass dome, so weather is never a factor when planning your date. If you get a little queasy from the high-adrenaline rides, there are also less terrifying options like mini golf, night golf in Las Vegas and bumper cars.
WHERE: 2880 S Las Vegas Blvd, Las Vegas, NV 89109 | WHO: 702-794-3939
6 | See a World-Class Magic Show | Las Vegas is known as the Entertainment Capital of the World, so no couple's vacation in Vegas would be complete without seeing a live show. The Magic of Jen Kramer is one of the top magic shows in town and will leave you truly spellbound. Jen Kramer is one of the best female magicians, with charismatic charm and extraordinary illusions that make the show a delightful date night idea for Las Vegas couples.
WHERE: 3000 Paradise Rd, Las Vegas, NV 89109 | WHO: 800-222-5361
7 | Ride in a Luxury Limo Down The Strip | Nothing says Las Vegas extravagance like sipping on bubbly in the back of a stretch limousine. You and your sweetheart will feel like celebrities as you're driving down The Las Vegas Strip in a luxury limo. My Vegas Limo Tours gives you the extra perk of having a professional photographer on hand for the whole experience. You'll come away with some fabulous photos of your perfect date night in Vegas.
WHERE: 7318 W Post Rd Unit 206, Las Vegas, NV 89113 | WHO: 888-628-3290
8 | Try Your Luck at the Casino | No date night in Las Vegas is complete without visiting a casino and trying for a jackpot. Westgate Las Vegas Resort has a 95,000-square-foot casino that offers nonstop gaming action. Play on state-of-the-art slot machines or try your luck at a classic table game. Want to do some sports betting? Try the Las Vegas SuperBook!
WHERE: 3000 Paradise Rd, Las Vegas, NV 89109 | WHO: 702-732-5111
9 | Have Champagne Brunch on a Lake Mead Cruise | Step aboard the famed Desert Princess for a relaxing Sunday champagne brunch on Lake Mead. Just a few minutes from The Las Vegas Strip, the serenity of Lake Mead is a relaxing break from the action. This relaxing cruise begins with a welcome glass of champagne, followed by a delicious breakfast buffet onboard the classic Mississippi-style riverboat. If you're looking for a Sunday morning date idea in Las Vegas, this is a unique and unforgettable choice.
WHERE: 490 Horsepower Cove, Boulder City, NV 89005 | WHO: 866-292-9191
10 | Immerse Yourselves in Art | Experience art like you never have before by stepping inside it. The romance and emotion of a legendary painter comes alive at The Immersive Van Gogh. This breathtaking exhibit uses state-of-the-art visual projections to display the masterpieces as moving, interactive experiences. Hold hands with the one you love as you take this magical journey through art history.
WHERE: 3720 S Las Vegas Blvd, Las Vegas, NV 89158 | WHO: 844-307-4644
11 | Fly Over the Desert in a Hot Air Balloon | Experience the romance of a desert sunset like you never have before – from a hot air balloon! Vegas Balloon Rides offers hot air balloon adventures during golden hour, when the Mojave Desert below has a beautiful glow. You'll go 10,000 feet up in the air with an FAA-certified pilot on your unique Las Vegas date. After your flight, you'll be served a champagne toast and snacks.
WHERE: 4390 Polaris Ave, Las Vegas, NV 89103 | WHO: 702-300-4008
12 | Sip on Cocktails by the Pool | There are not many things as quintessentially Vegas as lounging by the pool on a hot day. What can we say other than it's the best way to beat the heat! The newly renovated pool deck at Westgate Las Vegas Resort features luxurious daybeds and cabanas. Go ahead, take a dip in the sparkling pool and cool off with a tropical cocktail.
WHERE: 3000 Paradise Rd, Las Vegas, NV 89109 | WHO: 702-732-5111
13 | Admire the View from the World's Tallest Observation Wheel | Take a ride on the High Roller, the tallest observation wheel in the world. From 550 feet above The Strip, you'll be able to see the entire Las Vegas Valley below you and the desert mountains beyond. The comfortable and spacious cabins are air-conditioned and allow you to get a 360-degree view. We recommend taking a ride at sunset to have a truly romantic experience.
WHERE: 3545 S Las Vegas Blvd, Las Vegas, NV 89109 | WHO: 702-322-0593
14 | Visit a Chocolate Factory | They say that chocolate triggers the same part of your brain as falling in love. That's why a visit to Ethel M's Chocolate Factory is a perfect Las Vegas date idea. Here you can watch chocolate being made and hand-packed into boxes that you can buy for that special someone. After you've indulged in your fair share of sweet treats, take a romantic stroll in the botanical cactus gardens right next door and burn off some of the calories. You'll find desert plants from around the world in Nevada's largest collection of cacti and succulents.
WHERE: 2 Cactus Garden Dr, Henderson, NV 89014 | WHO: 702-435-2608
15 | Get Seriously Spooked at a Haunted Museum | Down for the best haunted places in Las Vegas? If you and your significant other like the thrill of getting scared, Zak Bagan's Haunted Museum is the place to do it. This monument to the macabre is made up of 30 rooms filled with spooky artifacts from around the world. The Haunted Museum was voted the #1 Best Haunted Location in America by readers of USA Today. This makes it a perfect Las Vegas date night destination for couples who like chills up their spine.
WHERE: 600 E Charleston Blvd, Las Vegas, NV 89104 | WHO: 702-444-0744
16 | Sing Your Hearts Out at Karaoke Night | What's your favorite love song? Now is your time to sing it on the big screen at Super Karaoke. Every Thursday at 10 p.m. inside the Westgate Las Vegas SuperBook, you and the love of your life can perform duets on stage. You may not have the best singing voices, but it's all about the passion you put into the performance. Try karaoke Las Vegas style!
WHERE: 3000 Paradise Rd, Las Vegas, NV 89109 | WHO: 702-732-5111
17 | Drive Your Dream Exotic Car | We all need a bit of fantasy in our lives, and Exotics Racing Las Vegas gives you a thrilling chance to live out your wildest desires. Here you can drive your dream supercar on a real racetrack that's designed especially for speed. Choose from 50 exotic cars, including Ferrari, Lamborghini and Porsche. Once you've undergone a bit of training from a pro, you and your sweetheart can race each other to the finish line!
WHERE: 14200 S Las Vegas Blvd, Las Vegas, NV 89054 | WHO: 702-405-7223
18 | Play a Round of Interdimensional Mini Golf | Who says you can't play night golf? Twilight Zone Mini Golf is a delightful date night idea in Las Vegas for couples who love sci-fi. The course is lit up with blacklights and decorated with out-of-this-world props, making this no ordinary mini golf experience. Oh, and did we mention they have a sci-fi wedding chapel onsite?
WHERE: 3645 S Las Vegas Blvd, Las Vegas, NV 89109 | WHO: 702-333-2121
19 | See a Living Legend in Concert | It's not every day that you get to see a musical legend in concert! Barry Manilow has a residency at the International Theater at Westgate Las Vegas Resort through the rest of 2022. Don't miss your chance to sing along with your date to Manilow's long list of Top 40 smash hits. It's the perfect Las Vegas date night idea for music lovers.
WHERE: 3000 Paradise Rd, Las Vegas, NV 89109 | WHO: 702-732-5111
20 | Dance the Night Away at a Las Vegas Nightclub | Vegas is a city that knows how to party. The nightclubs in Las Vegas are the stuff of legends, and Hakkasan is one of the best. Dance with your date to a world-famous DJ in this extravagant venue, complete with a killer sound system and amazing LED displays. For the full experience, reserve a VIP table with bottle service.
WHERE: 3799 S Las Vegas Blvd, Las Vegas, NV 89109 | WHO: 702-891-3838
Use Our Handy Map to Find Your Way Around!
Last Tips On Las Vegas Date Ideas!
The wonderful thing about Las Vegas is that there's an endless array of things to do, both during the day and all night long! There are opportunities for romance at every turn no matter what your taste in fun is. Take your pick from our list of date ideas and we'll guarantee that you'll fall in love with Las Vegas! For more travel tips and Las Vegas guides, visit our Westgate Resorts Travel Blog.

RELATED ARTICLE: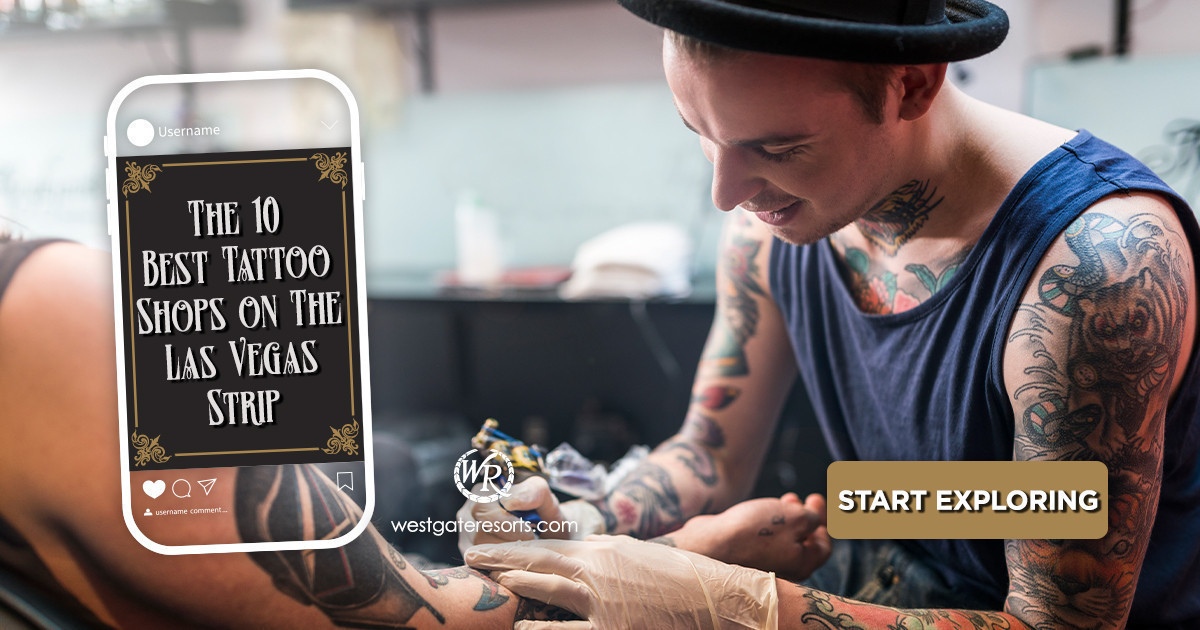 At Westgate Resorts, when you Check-In, there's a LOT to Check-Out! Your vacation awaits! Start planning your next vacation today or talk with a vacation planner at 888-852-2959 or 407-355-2690.
* Westgate Resorts is in no way affiliated with the attractions featured in this article. Items or places listed are current as of the publishing date of this article. Please call or visit the respective website for the most up-to-date offerings and details.
When You Check-in, There's a Lot to Check Out
Sign up for our newsletter and check-in to great offers, secret stuff, and special events.