10 Ice Cream Places in Orlando That Will Satisfy Any Sweet Tooth Craving [2023 Update]
10 Ice Cream Places in Orlando That Will Satisfy Any Sweet Tooth Craving [2023 Update]
There are plenty of dessert places in Orlando that offer a sweet sugar rush that you may be desperately craving. Chief among them are endless ice cream options, the perfect go-to after a nice meal at the best restaurants in Orlando Florida. Check out our top 10 recommendations and see if you find your new favorite Ice Cream Parlor!

The Best Ice Cream Places In Orlando Florida
Everyone knows that Orlando, Florida is a haven for all things fun. From theme parks to beaches, there are plenty of things to experience! But did you know that hidden among all the major attractions are some amazing ice cream shops? From Vegan Ice Cream and Ice Cream Floats to full-blown attractions, there's something for everyone - and you know what they say, "You scream, I scream, for Ice Cream!"
1 | The Greenery Creamery | First on our list is an Orlando legend, the Greenery Creamery. Located on Church Street and specializing in vegan ice cream, you're bound to find something you're sure to enjoy. They have the perfect flavor to get you in the Fall mood - MPSL, or Maple Pumpkin Spice Latte. Next time you're looking to conquer your sweet tooth in Orlando, make sure the Greenery Creamery is the first place you go to!
WHERE: 420 E Church St Unit 112, Orlando, FL 32801 | WHO: 407-286-1084
2 | Kelly's Homemade Ice Cream | Kelly's is my absolute favorite Ice Cream place, ever. This handcrafted and classic ice cream shop makes its offerings in-house daily. Every month they feature a rotating "featured flavors" menu. For September we had flavors like Pumpkin Spice Latte, Unicorn Tracks, and Salted Caramel Turtle. Want to know the best part about all of this? If you're lucky enough, you might be able to spot Kelly's food truck and get your Ice Cream while you're out on the town!
WHERE: 3114 Corrine Dr, Orlando, FL 32803 | WHO: 407-790-7257
3 | The Soda Fountain | Looking for something a bit more unique? The Soda Fountain has exactly what you're looking for. Located on Edgewater drive, this place has been serving up top-notch flavor like, Snickerlicious (which is exactly what you think it is) since 2013. The newest flavor to enter their lineup is something extremely creative. Mexican Hot Chocolate, combining heat from Cayenne and Cinnamon and providing some sweetness from Mexican Chocolate. But for those who like to stick to traditional ice cream flavors, the Soda Fountain offers delicious scoops of childhood favorites like Strawberry Ice Cream!
WHERE: 2525 Edgewater Dr, Orlando, FL 32804 | WHO: 407-540-1006
4 | Kilwin's | Kilwin's is typically known for its handmade chocolates and candies. However, one lesser-known fact about them is that they also make Ice-Cream too and let me tell you, it is amazing. All the love that goes into making things like fudge, caramel apples, and toffee goes into the Ice Cream as well. This quaint shop is in Winter Park and is one you don't want to miss.
WHERE: 122 N Park Ave, Winter Park, FL 32789 | WHO: 407-622-6292
5 | Florean Fortescue's Ice-Cream Parlour | Located inside Universal Studio's Diagon Alley based on Harry Potter, is the most unique Ice Cream Shop that made our list. Not only is it extremely immersive, but they also offer a variety of unique flavors like Chocolate Chili, Clotted Cream, and my personal favorite, Earl Gray & Lavender.
WHERE: 6000 Universal Blvd, Orlando, FL 32819 | WHO: 407-363-8000
6 | Jeremiah's Italian Ice | As the name implies, Jeremiah's specializes in Italian ice. I know this list is all about Ice Cream but believe me. I am no stranger to this place; I grew up going to this place in High School. You don't want to miss this one. They offer a wide variety of Ices all over greater Orlando. Perhaps the most popular item on their menu is Gelati. Which is a perfect harmony of Ice & Soft Serve. They always run some sort of fun events as well- like "From Slice to Ice, Pie Series" with a new flavor combo of gelati inspired by flavors of classic pies released every week.
WHERE: 6536 Old Brick Rd Suite 140, Windermere, FL 34786 | WHO: 407-612-5556
7 |Twistee Treat | Speaking of classics, this is a Floridian classic! Twistee Treat has been around since 1983 and is well known for soft-serve ice cream cone-shaped buildings. There are a few locations that served this sweet goodness so, there is no chance that you'll ever miss a Twistee Treat! There's nothing exotic about this ice cream joint, it's just normal ice cream done well!
WHERE: 6314 International Dr, Orlando, FL 32819 | WHO: 407-730-9843
8 | Abracadabra Ice Cream Factory | Have you ever heard of Frozen Nitrogen Ice Cream? Abracadabra Ice Cream Factory is a concept that cannot be found anywhere else. As if using liquid nitrogen to perform magic (flash freeze) your custom ice cream creation isn't enough, they also provide entertainment! From bounce houses to live entertainment, this fun, friendly, judgment-free zone is one of the best sweet spots in town to satisfy your dessert craving.
WHERE: 520 N Main St, Kissimmee, FL 34744 | WHO: 407-201-2509
9 | Haagen Dasz | Up next we have another Winter Park classic. Haagen Dasz is an absolute can't miss during your tour of Orlando's Ice Cream joints. You know the Haagen Dasz pints you can buy in your local grocery store? Yup, this is that place, and one of the few places you can try their Ice Cream fresh. They have offerings ranging from Sorbets, all the way to alcohol-infused Ice Creams! There is always something for everyone here!
WHERE: 116 E New England Ave, Winter Park, FL 32789 | WHO: 407-644-1161
10 | Ginther's Swirls | Finally, we have Ginther's on I-Drive. This walk-up shop features everything from ice cream to milkshakes and everything in-between. Perhaps the most interesting thing about Ginther's is that they offer Dole Whip, like what you can find in Adventureland at Magic Kingdom! That's right, you can get that pineapple-y goodness without having to go anywhere near the parks!
WHERE: 11036 International Dr, Orlando, FL 32821 | WHO: 407-477-1212
Use Our Map to Find Your Way to Your Next Sugar Rush!
Use our super-sweet map guide below to make your way to all these fantastic Ice Cream Shops!
Is ice cream your favorite treat? From vanilla soft serve and banana boats to matcha green flavors and Frozen Nitrogen Ice Cream, we know where to get the best ice cream in Orlando for everyone! Maybe you're not quite ready to jump into dessert quite yet, check our list of best pizza in Orlando near Disney before you finally dive into these delicious ice cream spots! Or cool down with your favorite flavor after a long day exploring the theme parks, or lesser-known hidden nature gems of wonderful Florida. All these things to do and more can be found on the Westgate Resorts Travel Blog! We sure hope you enjoy these ice Cream spots as much as we do!

RELATED ARTICLE: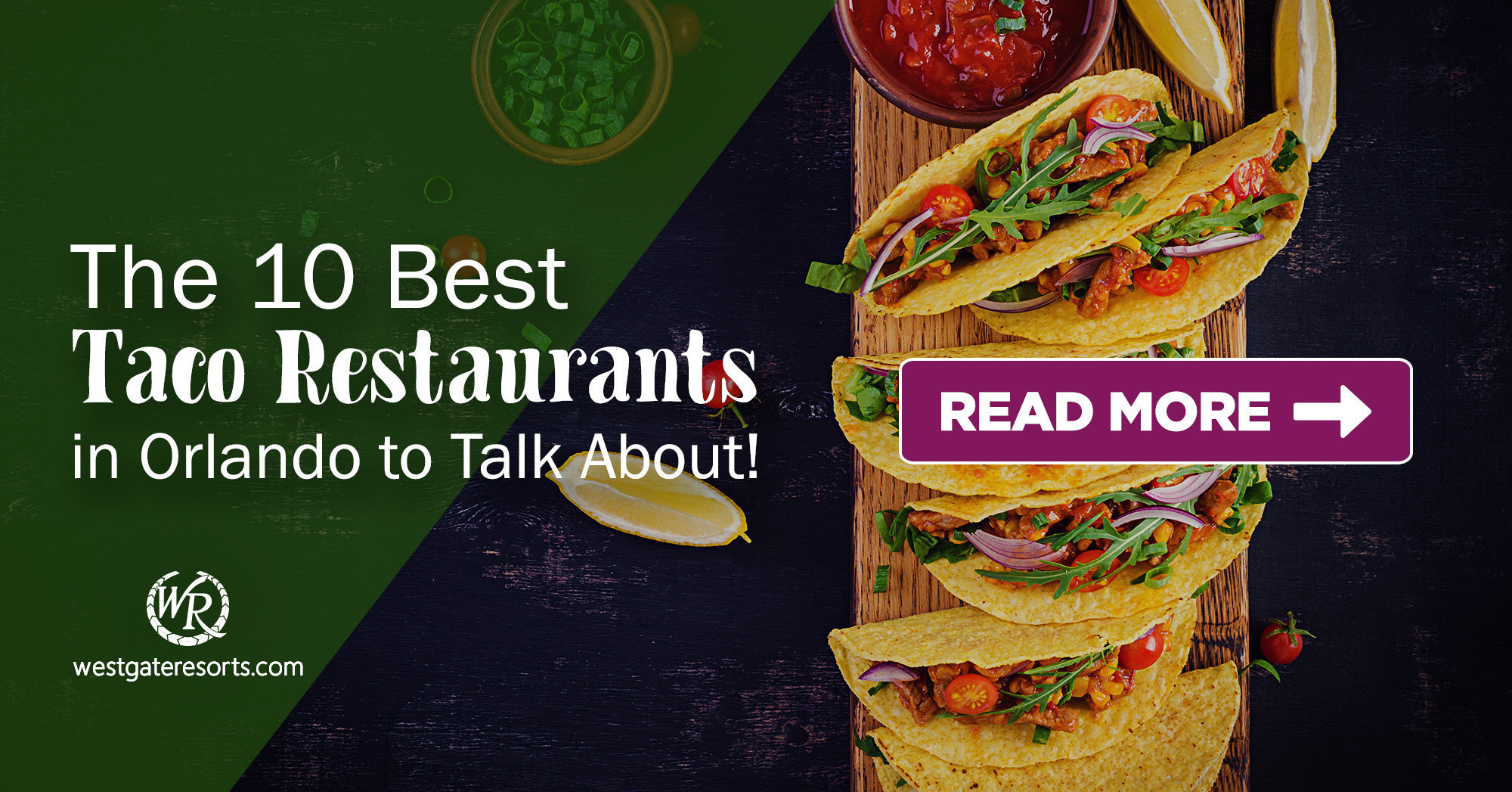 At Westgate Resorts, when you Check-In, there's a LOT to Check-Out! Your vacation awaits. Start planning your next vacation today or talk with a vacation planner at 888-852-2959 or 407-355-2690.
Westgate Resorts is in no way affiliated with the attractions featured in this article. Items or places listed are current as of the publishing date of this article. Please call or visit the respective website for the most up-to-date offerings and details.
When You Check-in, There's a Lot to Check Out
Sign up for our newsletter and check-in to great offers, secret stuff, and special events.