The 15 Best Bars in Downtown Orlando
The 15 Best Bars in Downtown Orlando
After a long day at the theme parks, Orlando visitors might want to spend a night relaxing and unwinding. And we don't blame you. Luckily, Orlando has a lot to offer beyond thrilling rides and anthropomorphic mice—like shopping, restaurants, and yes, a vibrant nightlife – check out the fun things to do in Orlando featured on our Travel Blog and see for yourself! So, while you're seeing the city PG-13-style during the day, make sure to explore what the 18+ crowd is up to on a typical night in Orlando. A lot of the time it involves happy hour, classic cocktails, and a lively dance floor! Don't know where to start? We got you covered.

Downtown Orlando's Best Bars
Many Orlando visitors don't venture far beyond the parks and touristy areas of the city. And while these areas are big draws to Orlando (and a lot of fun in and of itself), there is a lot more to see in the city. With a growing art scene, amazing foodie culture, and many bars to choose from (seriously, there's a bar for every kind of bar patron), Orlando is an underrated metropolitan city. But hey, don't just take it from us. Check out some of our top picks for downtown Orlando's best bars and see for yourself. Your new favorite watering hole might end up being a retro tiki bar or a local institution on the infamous Church Street!
1 | Tactical Brewing Co. | Tactical Brewing Co. is a brewery in Orlando with a fitting name. Its tagline boasts the message: "Strategically Chaotic Beer." The brewery is home to beer festivals and other local hangout events for hops lovers. Tactical Brewing was founded by veterans of U.S. military and people passionate about the craft beer business. Besides brewing crowd-pleasing beer, the brewery is dedicated to helping veterans and first responders. If you're looking for good brews and even better people, check this place out.
WHERE: 4882 New Broad St, Orlando, FL 32814 | WHO: 407-203-2033
RELATED ARTICLE
10 of the Best Free Christmas Events in Orlando
10 Dog Friendly Beaches Near Orlando
The Ultimate Guide to Planning a Family Reunion in Orlando
2 | The Guesthouse | Everyone loves The Guesthouse. Is it because of their delicious cocktails? Or their wide selection of beers? Or the chill atmosphere they've managed to create even on a bustling downtown street? Yes, to all of that. And the food trucks that park outside, too. The one catch: Parking is tricky. But it's worth it, we promise.
WHERE: 1321 North Mills Avenue, Orlando, FL 32803 | WHO: 407-630-6574
3 | Independent Bar | Come one, come all! Independent Bar is a local staple because of its close proximity to multiple music venues (including the legendary venue: The Social), for allowing 18-year-olds to enter, and for its very popular themed nights, including Goth Night and Mac & Cheese (that's a night for cheesy 90s jams, by the way). The bar styles itself 'a club for people who don't like clubs. So, if that sounds like you, Ibar, as it's endearingly called by locals, will be right up your alley.
WHERE: 70 South Orange Avenue, Orlando, FL 32801 | WHO: 407-839-0457
4 | Crooked Can Brewery | Tucked away in the mostly residential Winter Garden, Crooked Can Brewery is a surprisingly great spot to grab a craft beer, pick up some aromatherapy candles, and take a stroll along Winter Garden's historic tealight-lit downtown. If you're wondering how Crooked Can manages to cram so many great things into one bar, let us explain: the brewery shares space with Winter Garden's Plant Street Market, which houses all kinds of local vendors and eateries. That's the charm of Crooked Can Brewery—great craft beer on tap and a full day of window-shopping, all under the same roof.
WHERE: 426 West Plant Street, Winter Garden, FL 34787 | WHO: 407-395-9520
5 | The Courtesy | Whether you're waiting for a show to start at the Beacham, or just exploring the city's downtown at your own pace, The Courtesy is a swanky lounge that delivers on every front. With imaginative craft cocktails on the menu and an upscale vibe (without feeling inaccessible), The Courtesy has become a classic spot for Orlando locals to start the night.
WHERE: 114 North Orange Avenue, Orlando, FL 32801 | WHO: 407-450-2041
6 | Hanson's Shoe Repair | Nope, this isn't a mistake and no, please don't bring any busted sneakers with you to this bar. If you like to do your drinking sneakily, head over to Hanson's Shoe Repair, where the bar is password protected and the cocktails are strong and delicious. Once you're over the novelty of having gotten in with a secret password (check their Twitter account for daily passwords), you'll fall in love with their cozy and perpetually warm rooftop (hey, it's Florida). It's truly a win-win.
WHERE: 27 East Pine Street, Orlando, Florida 32801 | WHO: 407-476-9446
7 | Redlight Redlight | What do you get when you mix local crafts, art, and beer? Redlight Redlight, the bar so nice, they named it twice. With regular pop-ups, local art on display, and a wide selection of craft beers on tap, Redlight Redlight has become a popular choice amongst locals. And we mean it—you'll probably only meet locals here. Up to you if that's your goal.
WHERE: 2810 Corrine Drive, Orlando, FL 32803 | WHO: 407-893-9832
8 | Tanqueray's Bar & Grille | It doesn't get more underground than Tanqueray's, one of Orlando's only below-ground-level bars and one of the best spots to catch live music. Whether you're into funk, jazz, or the blues, Tanqueray's (and their amazing cocktail menu) is the perfect spot for social drinkers and music lovers alike.
WHERE: 100 South Orange Avenue, Orlando, FL 32801 | WHO: 407-649-8540
9 | Sportstown Billiards | Not into newfangled bars and hip craft beers? Sportstown Billiards isn't either. Head here for an old-school hangout, extensive beer menu, and a no-frills atmosphere, complete with your typical bar games, like pool and Skee-Ball. Did we mention they also serve up great burgers? You're welcome.
WHERE: 2414 East Robinson Street, Orlando, FL 32803 | WHO: 407-894-6258
10 | Lil Indie's | Small and cozy, Lil Indie's is a local gem. It's definitely more on the hip-side of bars, so if that's your thing then it's perfect. Even if that's not your typical scene, Lil Indies has a great beer and cocktail selection, regular live music, and great indoor seating (hello, vintage couches!). You really can't go wrong with ole Lil Indie's.
WHERE: 1036 North Mills Avenue, Orlando, FL 32803 | WHO: 407-898-5070
11 | The Gnarly Barley | Sixteen taps. Locally owned. Orlando legend. The Gnarly Barley is a small, yet cozy establishment that's been a cornerstone of Orlando nightlife for nearly over a decade. You can grab all kinds of highly rated sandwiches, brunch items, and most importantly, a great selection of beer, including ciders, ales, and even mead.
WHERE: 7431 South Orange Avenue, Orlando, FL 32809 | WHO: 407-854-4999
12 | The Monkey Bar | Just around the corner from Lake Eola Park, the Monkey Bar is located on the second floor of Waitiki and gives a phenomenal view of the Wall Street Plaza. Known for its chill and sophisticated atmosphere, the bar pumps up the energy on Sundays when it hosts the Secret Elevator Party, a bumping EDM party with a rotation of eclectic DJs. From the funky artwork and retro furniture, the elevator up to the Monkey Bar will truly transport you to a different world. Hope you're ready for it!
WHERE: 25 Wall Street Plaza, Orlando, FL 32801 | WHO: 407-849-0471
13 | The Imperial at Washburn Imports | Have you ever wanted to sip on a glass of wine while sitting amongst ornate vintage wares? If so, The Imperial at Washburn Imports can help you make that dream a reality. This full bar stocked with a wide selection of wine and craft beers is nestled within a hand-crafted, sometimes vintage, furniture store. It's a unique experience that shouldn't be missed.
WHERE: 1800 North Orange Avenue, Orlando, FL 32804 | WHO: 407-228-4403
14 | The Woods | Classy, chic, and an Orlando staple, the Woods is a popular spot for locals who are looking for a low-key night of drinking or waiting for a nearby show to start. It's a boutique bar, first and foremost, which means a huge selection of craft beers and cocktails, all heightened by a carefully curated atmosphere. Other key characteristics? It's on the 2nd floor of a historic Orlando building (retro is 'in') and gives patrons a great view of Orange Avenue, so you can watch all of the craziness of downtown Orlando with what's basically balcony seating.
WHERE: 49 North Orange Avenue, Orlando, FL 32801 | WHO: 407-203-1114
15 | Downtown Pourhouse | If you're looking for a more traditional bar and grill feel, the Downtown Pourhouse will not disappoint! Known for its incredible (and insanely low) deals, the pub serves up affordable, tasty drinks and food all day, every day. Paying only $4 for your favorite spirit may be a dangerous game to play, but whether you're looking for a venue to "turn up" or a relaxed bar to watch your favorite team, this seasoned local watering hole is the perfect place to quench your thirst!
WHERE: 20 S Orange Ave, Orlando, FL | WHO: 407-425-7687
BONUS | Will's Pub | Will's Pub contains multitudes. Yes, it's a pub. Yes, it's a music venue. And yes, it's an Orlando institution. Check out this dive bar if you're interested in getting to know Orlando's alternative scene, indie music culture, or if you just love no-frills bars with good beer and pool.
WHERE: 1042 North Mills Avenue, Orlando, FL 32803 | WHO: 407-748-8256
Use Our Handy Map to Find Your Way Around!
So, Where Are You Going For a Night Out?
Believe it or not, Orlando has a lot going on beyond the theme parks (though we love them, too). So, if you're looking for a low-key pub to unwind at or need a place to continue the Orlando fun into the night, try some of Orlando's most popular downtown bars to catch a side of the city that many visitors never see.
Need more Orlando recommendations to fill out your trip? Once you've had your fill of pizza, check out the rest of Orlando. See our picks for the best breweries in Orlando , our list of coffee shops in Orlando and other great ideas in our Travel Blog to get started.

RELATED ARTICLE: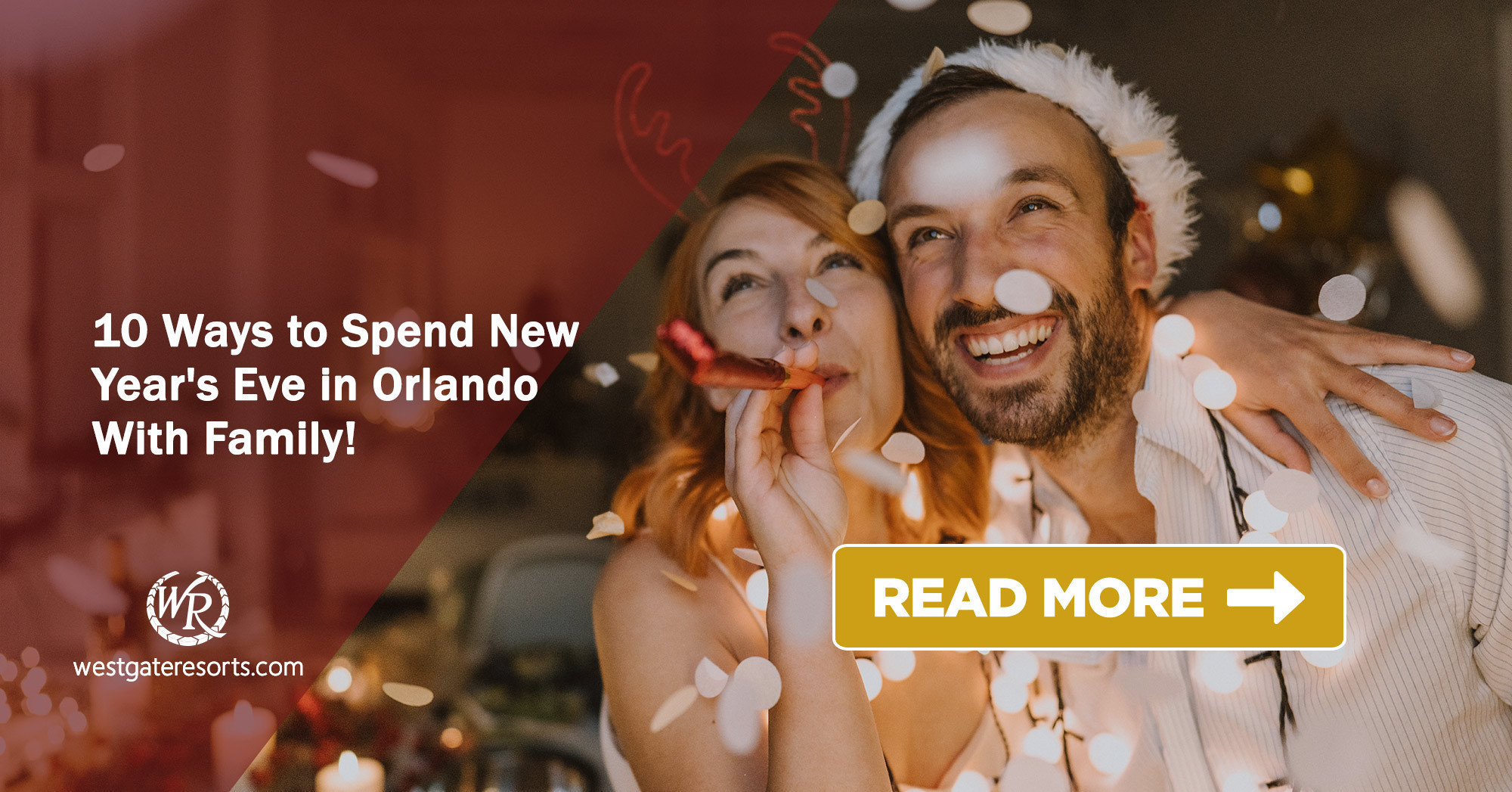 At Westgate Resorts, when you Check-In, there's a LOT to Check-Out! Your Orlando vacation awaits! Explore our Orlando resorts today or talk with a vacation planner at 888-852-2959 or 407-355-2690.
* Westgate Resorts is in no way affiliated with the attractions featured in this article. Items or places listed are current as of the publishing date of this article. Please call or visit the respective website for the most up-to-date offerings and details.
When You Check-in, There's a Lot to Check Out
Sign up for our newsletter and check-in to great offers, secret stuff, and special events.