20 Reasons to Love Westgate Myrtle Beach
20 Reasons to Love Myrtle Beach
Myrtle Beach is a top destination if you're looking to hit the beach and relax your days away. There are many free things to do in Myrtle Beach, like taking advantage of the sun, sand and surf, but there are paid experiences like the Myrtle Beach boardwalk restaurants, where you can dine on fresh seafood and handcrafted cocktails. Whether it's your first time visiting Myrtle Beach or you've been coming back for years, the South Carolina staple is a must-see destination.
Reasons to Love Westgate Myrtle Beach
Myrtle Beach, South Carolina, may seem like a sleepy beach town – and it is – but the thought of some R&R (rest and relaxation) is what draws people in! You can spend hours in the sun at the beach or playing golf, then head off dinner and dessert, making it some peoples' idea of a perfect day.
Myrtle Beach is best known for its coastline. It's the hub of the Grand Strand, a 60-mile string of beaches along the Atlantic coast. Along the water is the beachfront boardwalk, which features souvenir stands, restaurants, arcades and the old-fashioned Family Kingdom Amusement Park. There's also the SkyWheel, one of the country's tallest Ferris wheels. Besides that, the area is sprawling with top-notch golf courses often designed by celebrities.
Keep reading to see why some people choose Myrtle Beach as a top destination spot year after year.
1 | Lazy River at Westgate Myrtle Beach (Photo: Abby D.) | What's sweeter than watching a father and son make new memories? Westgate Myrtle Beach Oceanfront Resort features its very own lazy river for you to beat the heat and kick back and relax!
2 | Stunning Sunrises (Photo: Annette B.) | Wake up to stunning sunrises with vibrant colors ushering in each new day! Take in the silence of the early morning and prepare for the day ahead.
3 | Bring Your Pups (Photo: Sandra F.) | Westgate Myrtle Beach is dog friendly. That's right, you can bring your furry friends with you! No more sad faces as your pooch watches you drive away. You've been a good boy/girl all year, let's go to the beach!
4 | Say "I do" (Photo: Emily C.) | Congrats are in order! Say "I do" or get engaged beachside. With the sun, waves and sand, you'll get stunning beach photos. If you want to make them extra special, try timing your ceremony or engagement with the sunset. Those beautiful colors will only enhance the occasion!
5 | Amazing Sunsets (Photo: Shantel B.) | Speaking of sunsets, I mean, what is there to say? You don't have to answer that. Check out these cotton candy skies! Just like sunrises at Myrtle Beach, the sunsets don't disappoint either.
6 | Feel the Thrills (Photo: Lisa D.) | Check out the Family Kingdom Amusement Park! It features nearly 40 rides for the whole family, including a giant Ferris wheel and a wooden roller coaster, and is located just minutes away from Westgate Myrtle Beach.
7 | Relaxing Poolside (Photo: Cheyenne Y.) | Sit back and snack poolside! If you're looking to relax but don't want to head to the beach, pick a lounge chair and lounge! Stop by for a drink at Coconut Willy's Pool Bar at Westgate Myrtle Beach.
8 | Visit All Year Long (Photo: Dhawnaca A.) | Myrtle Beach is a destination that you can visit throughout the year. Spring and summer are obvious choices for hitting the beach, but during the cooler months, you can find events for the whole family to enjoy. If you're visiting during the Halloween season, you could also check out haunted houses in Myrtle Beach.
9 | Spend Quality Time Together (Photo: Wendell T.) | It's fun to have action-packed vacations, but the ultimate goal of taking one is to spend quality time with your family, children and/or significant other. Make sure to have some down time by the pool or a romantic dinner if you're traveling with your partner. Sometimes it's the little moments you'll remember most.
10 | Take a Mental Health Break (Photo: Zaw M.) | Leave your phone in your room, unplug, disconnect and take a leisurely walk on the beach. Look up from your screens and appreciate the world around you. Take a walk, have some down time and practice some gratitude. Vacations are also a time to have a little check in with yourself and how you're feeling physically and mentally.
RELATED ARTICLES:
The Ultimate Summer Bucket List for Families
Loyalty Programs Rundown: Westgate vs. Wyndham vs. Hilton
22 Tips for Planning a Trip to Disney World on a Budget [2022]
11 | Make Memories (Photo: Katy F.) | Whether it's playing in the sand with your kids or eating at a nice restaurant, make sure you snap a few photos to remember your trip. The years go by really fast and time stops for no one. Appreciate the little moments and make memories you'll never want to forget.
12 | Enjoy the Dog Days of Summer (Photo: Shannon T.) | Just have fun! Don't stress about your vacation. Things might go wrong or not as planned but remember to smile and laugh. Whatever went wrong will most likely be a funny story to tell later.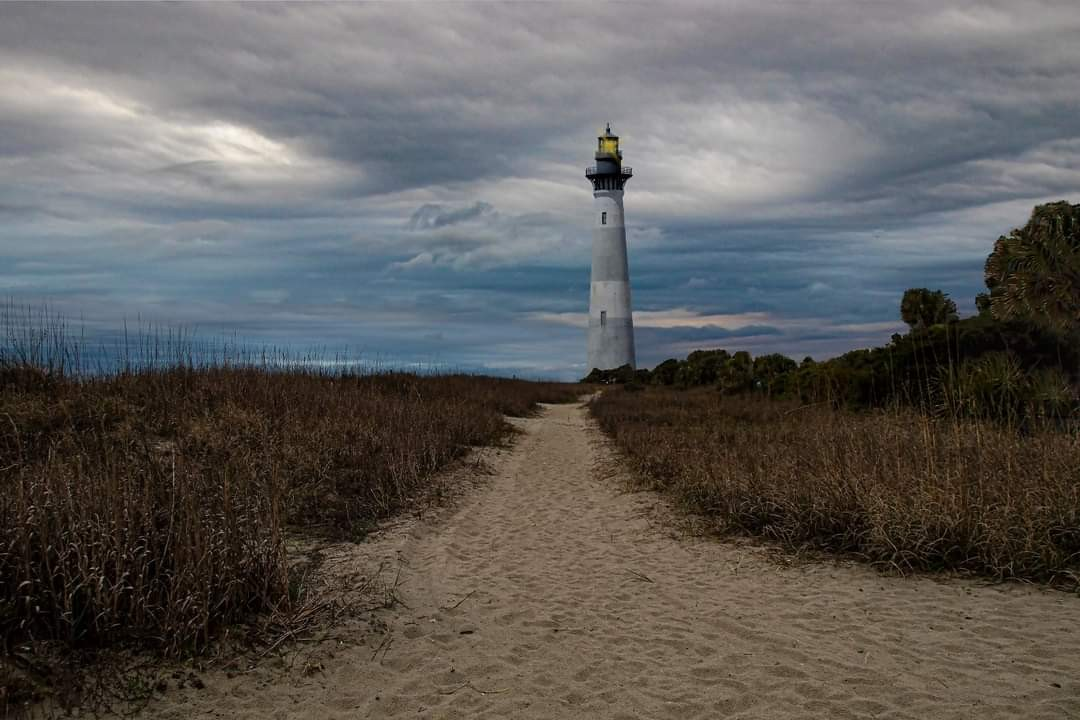 13 | Explore the Rest of South Carolina (Photo: Hector L.) | Besides staying in Myrtle Beach, take a few days to visit the rest of South Carolina. Remember, the state is home to 60 miles of beaches. You'll never know what you might find by just driving around. It could be a hidden gem.
14 | Home Away from Home (Photo: Laurie P.) | From comfortable beds to in-room washers and dryers, you'll have all the comforts of home at Westgate Myrtle Beach Oceanfront Resort.
15 | Make New Friends (Photo: Kimberly M.) | Even if you're traveling with family, why not take some time to make new friends. Socialize at the pool, chat in Westgate's lazy river, have a drink or bond over the thrill ride at the Family Kingdom Amusement Park. You could make a life-long friend.
16 | Enjoy the Simple Things in Life (Photo: Gloria H.) | Building sandcastles with your kiddos is a core memory for them. It's something they'll cherish and want to one day maybe do it with their own children. Stop and appreciate even the smallest of memories. They can make a big impact.
17 | Be Yourself (Photo: Terra G.) | Don't worry about looking your best, just be you! Your vacation photos don't have to look perfect. You don't have to look perfect because no one is. Be happy and content in your own skin. Smile and let your beauty shine. Whether you're a little sunburnt or your hair is a frizzy mess from the ocean, it's all good.
18 | Celebrate Everything (Photo: Laurie H.) | You're on vacation, which means it's time to celebrate! Your trip is finally here and that is definitely something to raise your glass for. Whether you're celebrating the start of summer, a wedding, honeymoon or pretty much anything, it doesn't matter, there's always something to be happy about. If you are celebrating a special occasion, Westgate Myrtle Beach has some fun restaurants to check out, including Drafts Sports Bar & Grill and Cordovano Joe's Pizza. Plus, there's always room service!
19 | Say Goodbye to Stress (Photo: Danielle C.) | Myrtle Beach is a great place to unwind and leave the stress at home. Try to be in the moment on your vacation and focus on being present. All of things causing you stress and anxiety won't necessarily go away, but you can make a conscious effort to try to enjoy your getaway.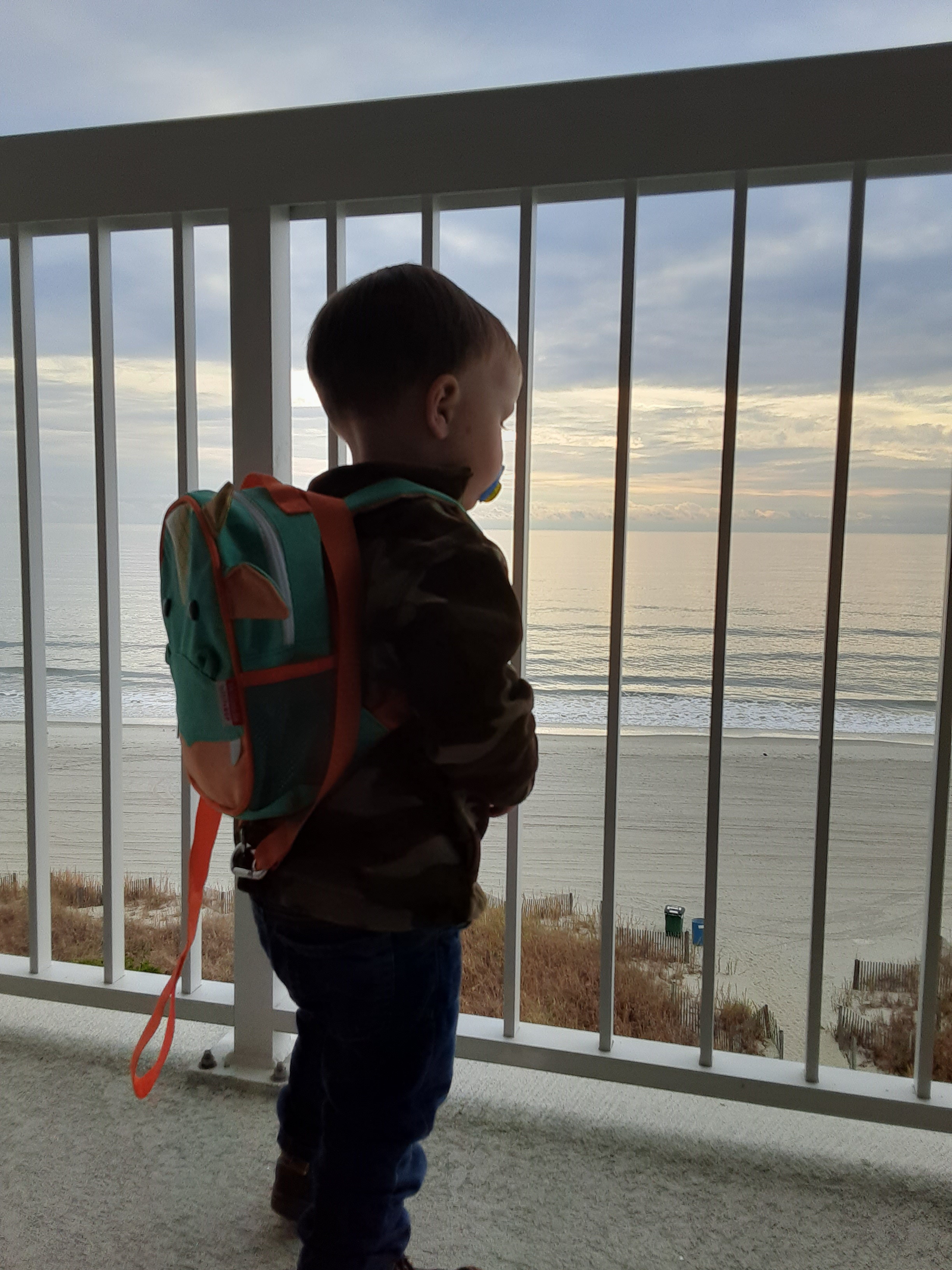 20 | You'll Never Want to Leave (Photo: Hance S.) | Leaving any vacation is always hard. Whether the kiddos are heading back to school or you're headed back to work, always take one last look to reflect upon the memories you made and to see if you forgot to pack something.
Commonly Asked Questions About Myrtle Beach
Q: Where is Myrtle Beach?
A: Myrtle Beach is located in South Carolina on the Atlantic coast.
Q: What is Myrtle Beach known for?
A: Known as the "Seaside Golf Capital of the World," the Myrtle Beach area is home to more than 100 championship golf courses. In addition to golf, the Family Kingdom Amusement Park lies just across the street from the resort and features nearly 40 thrilling rides.
Q: Is Westgate Myrtle Beach pet friendly?
A: Yes, dogs are welcome. Up to two dogs are allowed per unit and the combined weight of both pets must not exceed 60 pounds. Call the resort at 843-448-4481 to learn more.
Q: What is the best time of year to visit Myrtle Beach?
A: It's a nice place to visit all year long. However, Myrtle Beach is the hottest in July and August. It's also the coldest in December, January and February. Expect more crowds during the summer months.
Q: What is the cheapest time to visit Myrtle Beach?
A: The cheapest time to visit Myrtle Beach is in the month of September.
Q: What is the Grand Strand in Myrtle Beach?
A: The Grand Strand is made up of a sixty-mile stretch of beaches along the Atlantic Ocean. It ranges from Little River all the way down to Georgetown, South Carolina and encompasses all the towns in between.
Why You Should Visit Westgate Myrtle Beach
Westgate Myrtle Beach Oceanfront Resort is a great getaway for families and couples. It features a heated outdoor pool and lazy river, a water play area for the kiddos, a brand-new self-parking garage and Coconut Willy's Pool Bar. The resort is also close by to Family Kingdom Amusement Park (0.3 miles), the boardwalk and promenade area (1 mile) and SkyWheel Myrtle Beach (1.2 miles) just to name a few places. Visit the Westgate Resorts Travel Blog to learn more travel tips and top destinations to visit.

RELATED ARTICLE:
At Westgate Resorts, when you Check-In, there's a LOT to Check-Out! Your vacation awaits! Start planning your next vacation today or talk with a vacation planner at 888-852-2959 or 407-355-2690.
* Westgate Resorts is in no way affiliated with the attractions featured in this article. Items or places listed are current as of the publishing date of this article. Please call or visit the respective website for the most up-to-date offerings and details.
When You Check-in, There's a Lot to Check Out
Sign up for our newsletter and check-in to great offers, secret stuff, and special events.