8 Reasons to Ride with Uber to Your Next Getaway [2023 Deals Included]
8 Reasons to Ride with Uber to Your Next Getaway [2023 Deals Included]
It's a little ironic that vacations can be stressful, primarily since they're meant to be a departure from all the stresses of our everyday lives. After all, the lead-up to a vacation is stressful, and then you have to throw in all the stress and frustration that's usually associated with just getting to your vacation destination. While being able to ride with Uber to things to do in Orlando for adults might not be able to eliminate all the stress from your Central Florida vacation, it can help make your vacation much more enjoyable when you're staying in Orlando hotels.

Why Uber Prices Can Help You Save Money
You might be wondering how that's possible. Well, that's because most people go on vacation to enjoy themselves and enjoy what leisure time they're afforded with their busy lives. Uber typically has good prices to get you where you want to go – plus you can choose the price that best works for you – but be aware of surge pricing, meaning times of day and/or holidays, when prices are higher because of demand and other factors. If you plan just right, you'll be fine.
In all, there are several reasons why you might want to consider Uber for your next getaway, including helping you get to the things to do in Orlando. Keep reading to learn why you should consider Uber for your next getaway.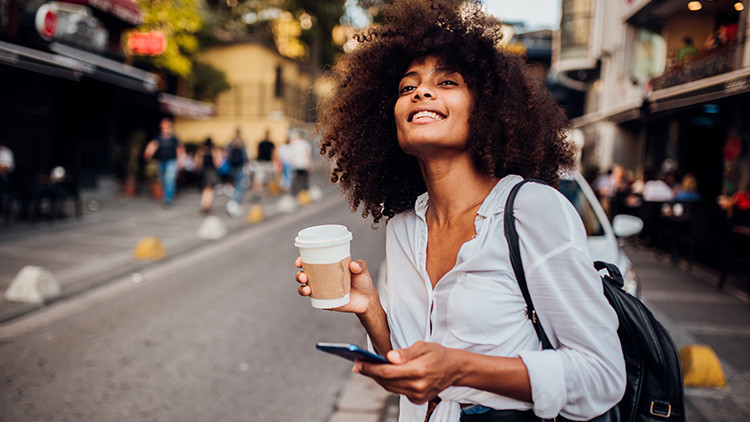 1 | Eliminate the Wait and Feel Like a VIP | There's nothing that quite says VIP like having a car waiting for you at the airport. Nowadays with Uber, it's simple to schedule a pick-up from an airport or train station worldwide. You can even schedule it ahead of time so there's no stress to deal with when you land. Or, you could wait until you land so you don't have to worry about pesky possible delays on picking up your bags and whatever else you might need to do once you're off the plane.
With Uber, you don't have to deal with those frustrating wait times that are associated with other ride options. Instead, breeze your way past all those folks waiting in line and climb into your ride ready to start your vacation the right way.
PRO TIP: Before you leave for your getaway, it's important that you make sure that Uber is operational in the city that you're visiting. Check for a full list of everywhere that you're able to ride with Uber.

RELATED ARTICLES:
10 Irish Pubs Orlando Locals Love!
10 Ice Cream Places in Orlando That Will Satisfy Any Sweet Tooth Craving
51 Things to Do in Orlando Florida
2 | Take More Time to Enjoy the Sights | If you're taking time out of your life to visit a city that you don't live in, you should absolutely be ready to enjoy every minute of it, particularly if you're going to a tourism hotspot like Disney World. When you take the time and spend all that cash to get there, you want to be able to maximize the time that you've got to see all the sights and ride all those fun rides, not to mention try all the delicious theme park foods.
With Uber, you can maximize the time you have to sightsee. Rather than have to spend time watching the road and wrestling with your GPS to make sure that you're getting to your hotel, you can sit back, relax and enjoy all the sights as your driver brings you to your destination.
And with Uber, you don't have to worry about getting lost, having to worry about filling up the tank or stopping to ask for directions. Plus, your driver is a local, so they may have insider knowledge of where the tourist attractions are, where the best restaurants are and more! Take time during your rideshare to ask your driver for tips about what you should do during your getaway.
3 | No Parking? Not a problem! | It doesn't matter where you go, parking is always a hassle. Riding with Uber means you never need to worry about available parking, paying steep overnight prices for parking at hotels and attractions or having to keep track of valet tickets. Plus, they take all that worry away from you. All you need to think about is hailing a ride and getting to your destination.
4 | Quality Time with Loved Ones | If you decide that Uber is the right choice for you and your vacation, then you'll get to enjoy yet another perk. Instead of worrying about renting a car and spending so much time behind the wheel getting from one destination to the next, you can sit back and let your Uber driver do the heavy lifting. Then, there's always having to worry about whether you filled the tank on your rental car before dropping it off.
Instead of having to pay close attention to your GPS and surroundings to make sure that you're not missing an all-important left turn, riding with Uber means getting to spend more time catching up with friends and family on all the things you've missed and what you've been up to in the time that you've been apart.
5 | Enjoy Spontaneity | When you choose to travel with Uber, you don't need to bother planning weeks, days or hours in advance. With Uber, it's all about easy access and spontaneity. You just need to open the app and request a ride. That's it. You don't need to worry about whether the taxi is going to see you or if someone is rudely going to snipe it from you just when you finally get one. Plus, you don't need to worry about where the nearest gas station is or getting lost if you lose cell service. All that is comfortably taken care of when you ride with Uber.
Plus, with Uber you can easily plan a last-minute getaway without having to worry about what you're going to do about ground transportation. That spontaneity even continues once you've reached your final destination. There's no need to call the front desk to arrange for a car to be brought around via the valet service or to make sure that there's a taxi waiting for you 20 minutes before you need to leave.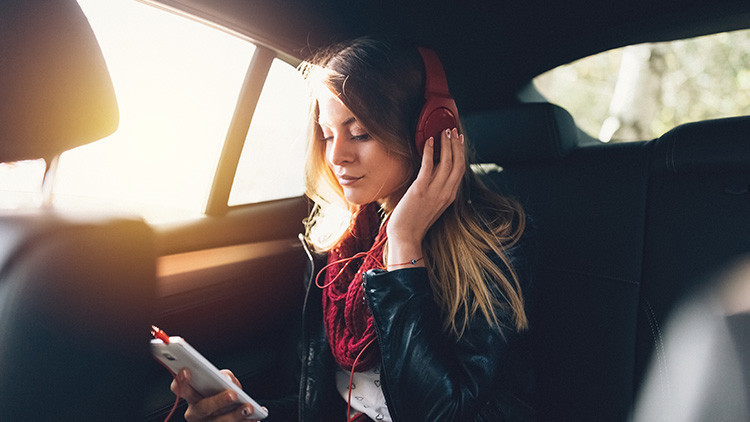 6 | Get the Right Car for Every Occasion | If you're traveling with Uber, then you get the option to choose the perfect car for every stage of your trip. There's a ride option on Uber for every occasion you could imagine or need as a part of your vacation. Although the ride options that Uber has will vary depending on the city, there are options for all sorts of situations. For instance, if you're planning a romantic night out on the town, then Uber Black, which is a more luxury vehicle option, is perfect for getting you and your partner to your destination in style.
7 | Convenience at All Hours | Whether you've got an early morning or late-night flight, or you're looking for a ride back to your hotel after a night out on the town, Uber can help. Given that drivers are local, they're available at all hours of the day and night since they create their own schedules.
All you need to do is open the app and you can see all the drivers currently available near you. It doesn't matter what time of day or night you need a ride; Uber will be there with options for you.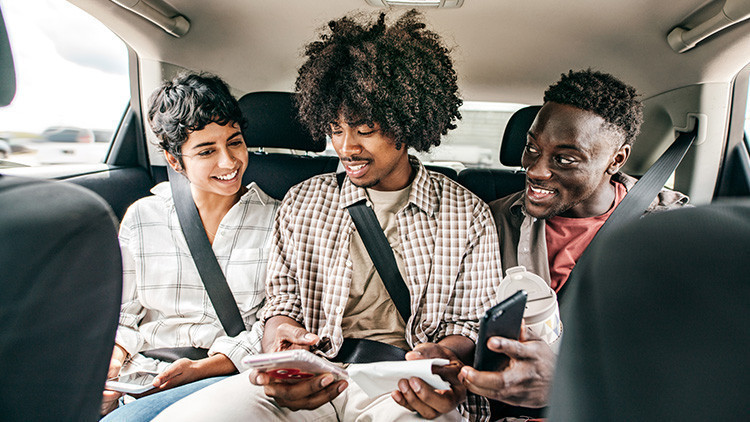 8 | No Cash Needed | With Uber, you don't need to worry about having cash on hand to pay your driver. Instead, your phone is your wallet, and you don't need to worry about carrying cash on you when you need to hail and pay for a ride.
You don't need to worry about having to get sprayed with water while attempting to hail a cab or worrying about whether you parked your rental car somewhere safe. Plus, you don't need to keep track of parking stubs and receipts. Instead, all the information that you need is right there on your phone.
Final Thoughts on Reasons to Use Uber For Your Next Trip
With the ease and convenience that Uber provides, there's really no need to consider taxis or rental cars. Instead, you can relax and enjoy your vacation to the fullest. There's no stress involved with hailing rides with Uber; it's all from your phone, making it easy and convenient. The app is highly intuitive, and there's always options available that you can choose from.
So, whether you've got a romantic getaway planned, are catching up with family or playing tourist in your hometown on a staycation, Uber can help. As a matter of fact, you can enjoy the spontaneity of getting to choose whenever you want to go somewhere. You're not pinned down by a schedule. Instead, you can kick back, relax and enjoy your leisure time to its fullest. For more travel tips and guides, visit our Westgate Resorts Travel Blog.

RELATED ARTICLE:
At Westgate Resorts, when you Check-In, there's a LOT to Check-Out! Your vacation awaits! Start planning your next vacation today or talk with a vacation planner at 888-852-2959 or 407-355-2690.
* Westgate Resorts is in no way affiliated with the attractions featured in this article. Items or places listed are current as of the publishing date of this article. Please call or visit the respective website for the most up-to-date offerings and details.
When You Check-in, There's a Lot to Check Out
Sign up for our newsletter and check-in to great offers, secret stuff, and special events.