10 Irish Pubs Orlando Locals Love! [2023]
10 Irish Pubs Orlando Locals Crawl
If you're looking for a good time in Orlando, you've landed on the right page. Orlando features some of the best Irish pubs in the United States. A good old-fashioned Irish pub has a good selection of authentic Irish food and drinks, as well as some Irish folk songs in some cases. If you're in Orlando and you don't visit an Irish bar, you'll never know what you will be missing out on. The City Beautiful is home to some of the best food trucks in Orlando and great Orlando restaurants with outdoor seating.
Nighttime entertainment and a wide range of Irish food await you in Orlando. It's fun, lively and a great place for tourists and locals alike to relax, converse and enjoy a wide range of traditional Irish dishes. There's plenty to choose from, whether you're enjoying a hearty Irish breakfast or a traditional Irish stew.
The Best Irish Pubs in Orlando
Apart from the many theme parks and romantic restaurants in Orlando, the city boasts some of the best options for pubs and bars. There are over two 200 Irish pubs in Orlando. This makes it the most Irish city in the United States. These Orlando bars have created a unique atmosphere where Irish culture and American culture mix and harmonize. Orlando's Irish pubs are a great place to go out and have a few beers, listen to traditional music, enjoy a great atmosphere and mingle with friendly people.
Let's look at some of the most popular Irish pubs in Orlando and some of the most promising up-and-coming places.
1 | The Harp and Celt Irish Pub & Restaurant | If you are hunting down a great place to eat, drink and enjoy a good Irish atmosphere, stop by The Harp and Celt Authentic Irish Pub and Restaurant. It's located on the corner of South Magnolia Avenue. You'll hear the music the moment you walk in the door. This lively pub is the perfect place to celebrate St. Patrick's Day. If you haven't been to The Harp and Celt before, you will be pleasantly surprised when you arrive. It also happens to be one of the city's best sports bars and restaurants, with more than 20 HDTVs and some of the best pub grub and comfort food in town.
You can enjoy the news of Ireland, especially with their amazing Irish breakfast (sadly, only on weekends). If you're looking for something a little more substantial, try their steak or shepherd's pie. You can also indulge in shrimp and scallop saganaki, mussels in black garlic cream sauce or their classic seafood chowder.
WHERE: 25 S Magnolia Ave, Orlando, FL 32801 | WHO: 407-481-2928
RELATED ARTICLES:
20 Reasons to Love Branson, Missouri
The 15 Best Restaurants in NYC With A View of the New York City Skyline
The 20 Best Bottomless Brunches NYC Locals Are Crazy About!
2 | Raglan Road Irish Pub and Restaurant | There are so many restaurants to select from in the Orlando region that it might be difficult to make a decision. In Orlando, if you want to have the most authentic experience possible in an Irish pub, you can't go wrong with Raglan Road, which is located in Disney Spring. You can choose to spend the evening drinking with friends or dancing the night away thanks to the nightly live entertainment that is provided.
This Irish pub is also well known for the great cuisine that it serves. It's a great neighbourhood cafe to stop in for lunch or supper, or even simply to take advantage of their well-stocked bar. The menu features a variety of options, from burgers to fish and chips, salads to pastas and everything in between. The fish and chips are the most popular item, despite the fact that the Guinness is served in mugs.
WHERE: 1640 Buena Vista Dr, Orlando, FL 32830 | WHO: 407-938-0300
3 | Claddagh Cottage Irish Pub | If you're in Orlando, we have some excellent news for you. There is now a Claddagh Cottage Irish Pub in Orlando. If you are familiar with the Claddagh symbol, it is a very old Irish symbol with a long history. When young people buy the Claddagh ring, it symbolizes their love and commitment to each other. The King's crown symbolizes loyalty, the hands represent friendship and the heart means love.
Claddagh Cottage Irish Pub is a hidden gem in the heart of Downtown Orlando. The pub is small and is located near the Creative Village near Thornton Park and Lake Eola, but this pub is large in character and has all the Irish charm you could ask for. Claddagh Cottage opened in 2012. It is owned by the same people who own the Kennedy Cookery in Downtown Orlando. The restaurant is clean, Irish and very friendly. The food and the drinks are great, too!
WHERE: 2421 Curry Ford Rd, Orlando, FL 32806 | WHO: 407-895-1555
4 | Murphy's Pub | Orlando is known as a "players' paradise" for good reason. There are numerous locations where you can shoot pool and meet and greet many gorgeous individuals. The nightlife in Orlando is unique, but Murphy's Arms Pub is your one-stop shop for a good time! If you want to take your date out for drinks, Murphy's Arms Pub is a terrific option. This Irish pub is one of the most popular venues to play pool in Orlando. Other games available at Murphy's Arms Pub include darts and bar shuffleboard. There are lots of TVs where you may watch your favorite sports team while drinking with friends or family. There are many delicious meal options on the menu and several drinks to choose from as well.
WHERE: 6582 International Dr, Orlando, FL 32819 | WHO: 407-237-9924
5 | Paddywagon Irish Pub | Love lively music and great company? Paddywagon Irish Pub would be your jam. Their delicious Irish stew keeps everyone's stomachs full during potlucks. The pub offers great selection of Irish beers and whiskeys. It also has a full menu of traditional Irish food, including Shepherd's Pie and Guinness Stew. The pub offers a variety of entertainment options, including live music and trivia nights. You can also rent out the pub for private events.
The pub has a warm and inviting atmosphere, with plenty of seating for large groups. Many of the eatery's local friends are regulars, but anyone can come. You never know when you'll run into an old friend or make a new one over a delicious pint of Guinness. Visit the pub for fun Irish bands on the weekends. It's a warm and friendly place with a comfy atmosphere that will chase away the winter blues.
WHERE: 7940 Via Dellagio Way #118, Orlando, FL 32819 | WHO: 407-420-7165
6 | Fiddler's Green Pub | Fiddler's Green Pub in Orlando is a great place to hang out with your friends and listen to some great music. It's a very cool, dark pub where you're always made to feel welcome. Fiddler's Green Pub is the newest and one of the most exciting places to have a good time. You and your friends will love the fresh food and drinks served by our friendly servers. The fun is just beginning once you cross the threshold into this lively establishment.
This pub is located in the heart of Downtown Orlando, and it offers a great selection of Irish beers, whiskeys and other drinks. The pub also has a menu of traditional Irish food, so you can enjoy a delicious meal while you drink. Fiddler's Green Pub has a relaxed and inviting atmosphere, and the staff is always happy to chat with guests. If you're looking for a great place to enjoy an Irish beer or whiskey, then Fiddler's Green Pub is a good option.
WHERE: 544 W Fairbanks Ave, Winter Park, FL 32789 | WHO: 407-645-2050
7 | Irish Shannon's Pub | Irish Shannon's Pub is a family-owned Irish pub that has been in Orlando for over 25 years. Founded by O'Brien, the pub was named after his daughter, Shannon. The family-owned establishment is known for its authentic Irish food and drinks. It's located on Church Street in Orlando. They have been in business for over 30 years and is a family-owned establishment, and has an extensive menu with Irish foods, American foods and bar food. The pub has daily specials that change every day of the week. The eatery also hosts live music on Saturdays and Sundays and is a smaller establishment with seating for only about 50. The food is distinctly Irish and has good beer choices. Irish Shannon's Pub has many regulars and the staff is friendly. It is well known for their Guinness pie, which has been featured on many Irish TV shows.
WHERE: 41 W Church St, Orlando, FL 32801 | WHO: 407-866-1191
8 | Finnegan's Bar & Grill | The Finnegan's Bar & Grill is a popular Irish pub in Orlando. The restaurant has been serving up some of the best drinks and food since 1989. It boasts a family-friendly environment. You can relax and enjoy great food with your children. Children can play on the outside playground, where there are plenty of toys. They can also play darts or video games inside the restaurant. There is a full menu of burgers and other delicious food. Finnegan's Bar & Grill is located on Universal Boulevard. This restaurant is one of the best and most popular restaurants in Orlando.
They have daily specials, like an $8 burger night on Wednesdays and all-day happy hour on Sundays. They also have a great selection of beer, wine, cocktails and hard liquor. The bar has a traditional Irish feel to it with its dark wood and green walls. But what really makes this place stand out is the live music that they have every night. All the food, including the restaurant's fantastic sauces, are made from scratch. Finnegan's has a great atmosphere, friendly staff and delicious food.
WHERE: 6000 Universal Blvd, Orlando, FL 32819 | WHO: 407-363-8000
9 | Lucky Leprechaun Irish Pub | If you're looking for a traditional Irish pub in Orlando, the Lucky Leprechaun Irish Pub is the place to go. This pub features all the classic Irish staples, including Guinness on tap, Irish whiskey and delicious Irish food. The Lucky Leprechaun also has live music every night, so you can enjoy a pint while listening to some great tunes.
The pub is one of the best sports bars on International Drive, so it's easy to get to no matter where you're staying in the city. The Lucky Leprechaun also has a large outdoor patio area where you can enjoy the Florida weather. Whether you're looking for a traditional Irish pub experience or just a fun night out, the Lucky Leprechaun is the perfect place for you.
WHERE: 7032 International Dr, Orlando, FL 32819 | WHO: 407-352-7031
10 | Hagan O'Reilly's Irish Pub | Stop by Hagan O'Reilly's in Winter Garden for a taste of true Ireland. The proprietors come from a long history of Irish bar owners and wanted to carry on the tradition in Florida in order to honor their grandfather and father. The pub's conviction that an Irish pub is more than just a place to drink a few drinks is admirable. It is also a comfortable place to gather with friends and enjoy.
A half-pound doughnut burger and a Cassidy's Corned Beef Sandwich are just two of the pub meal choices available on the menu. On the weekends, the pub has a raw bar that is loaded with the finest seafood that you should check out. The bar has a wide selection of alcoholic beverages in addition to its 46 draft beers. You are welcome to purchase a beverage at a reduced price between the hours of 11 a.m. and 7 p.m. every day. While taking in the scenery and the pleasant weather, you and your friends can unwind on their patio and have some cocktails.
WHERE: 16112 Marsh Rd, Winter Garden, FL 34787 | WHO: 407-905-4782
BONUS PUB | The Sullivan Public House | The Sullivan, a traditional Irish pub located in the heart of Sanford's charming downtown, provides customers with a diverse selection of alcoholic beverages and culinary alternatives. Traditional dishes from Ireland are prepared and served with a selection of Irish beers and whiskeys. Performers from beyond the area, as well as local Irish folk musicians, take the stage each night. It should come as no surprise that the magnificent old wood piece that creates the shelves behind the bar was acquired from the pub across the street. Washburn's Imperial is located directly next door.
The Sullivan location was previously occupied by the eccentric furniture store and bar. This restaurant is perfect for those times when you just want something straightforward to eat. You should pair up the Bangers and Mash with a nice stout gravy.
WHERE: 116 E 1st St, Sanford, FL 32771 | WHO: 407-878-2530
Use Our Handy Map to Find Your Way Around!
Final Thoughts on Irish Pubs in Orlando
Now you're ready to eat and drink like an Irishman. While you're in Orlando, make sure you take advantage of all the great eateries The City Beautiful has to offer. For more restaurant guides and tips in Orlando, visit the Westgate Resorts Travel Blog to learn more.

RELATED ARTICLE: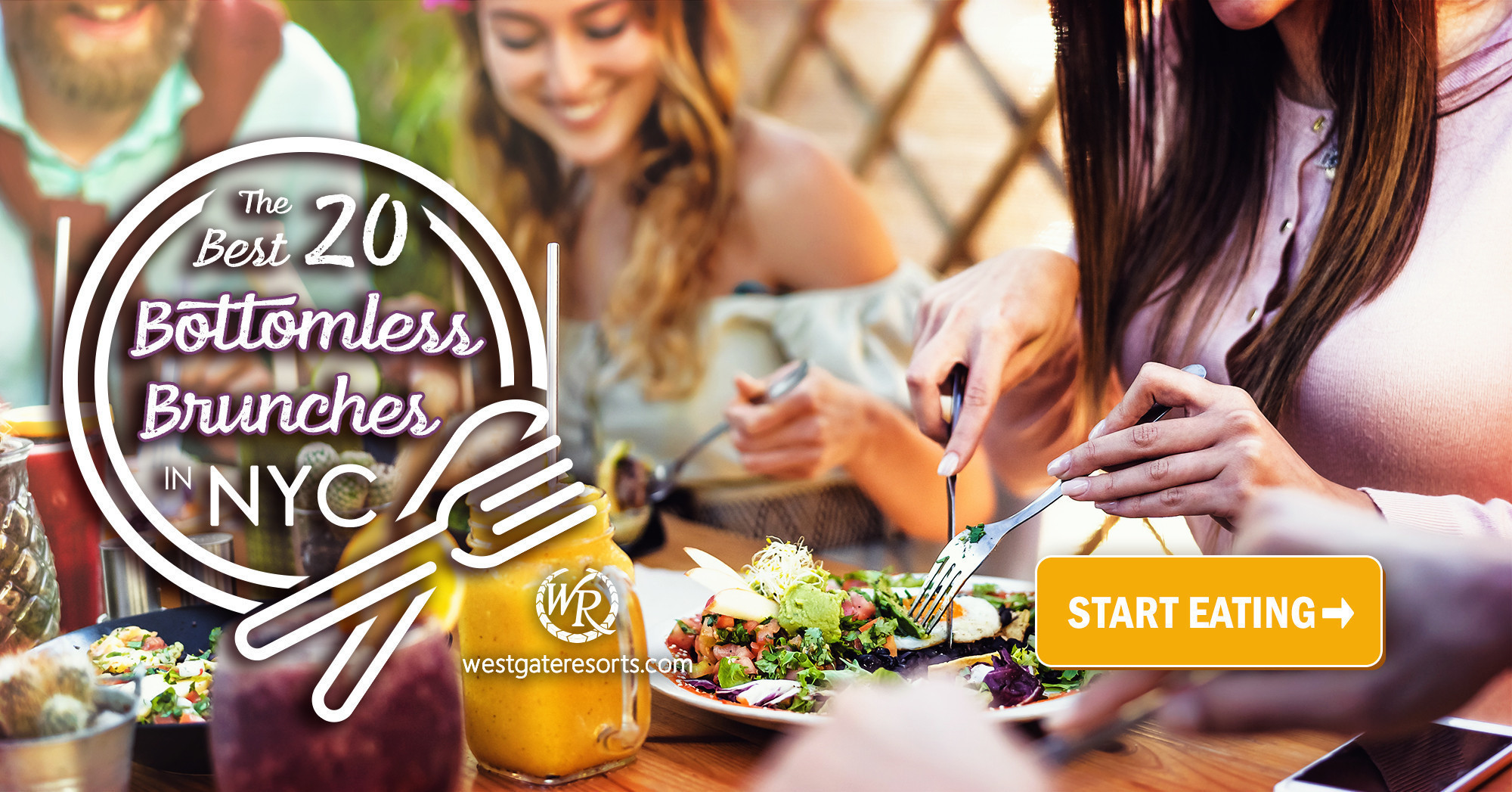 At Westgate Resorts, when you Check-In, there's a LOT to Check-Out! Your vacation awaits! Start planning your next vacation today or talk with a vacation planner at 888-852-2959 or 407-355-2690.
* Westgate Resorts is in no way affiliated with the attractions featured in this article. Items or places listed are current as of the publishing date of this article. Please call or visit the respective website for the most up-to-date offerings and details.
When You Check-in, There's a Lot to Check Out
Sign up for our newsletter and check-in to great offers, secret stuff, and special events.