8 Ways Labor Day Travel Has Changed Forever
8 Ways Labor Day Travel Has Changed Over Time
It's fair to say that a lot has changed since early 2020, especially Labor Day travel. We have all had to adjust thanks to the pandemic, which has changed the travel game quite a bit.
The first Monday of September is an important time for families each year when they come together to connect and catch up. Over recent years though, many of us have been challenged about what to do with our families over the Labor Day weekend - like Floridians searching for Florida staycation ideas and other locals looking close to home.
Labor Day Travel Before 2022
Traveling around Labor Day typically looked like this - you would plan your trip well in advance, booking your tickets and accommodation at the same time. Once you had your flights and accommodation sorted, all that was left to do was pack your bags and enjoy the ride.
It was mostly a time of relaxation, where the celebration was typically over a long weekend. How has this changed? Let's break it down to see what this all looks like in many American homes.
1 | More Staycations | Due to restrictions on international travel (some still in place) Americans have gotten used to enjoying staycations, especially around Labor Day. Instead of packing their bags and heading for the airport, people are opting to stay at home and enjoy a staycation instead.
What exactly is a staycation? A staycation is where you take a break from your normal routine but don't go anywhere or you stay close to home! You might choose to do things that you normally wouldn't have time for or visit local attractions that you've been meaning to see but never got around to. It's the perfect way to enjoy some well-deserved time off, without having to worry about the logistics of planning a trip.
Interesting Stats: In 2021 nearly 55% of Americans opted to attend a barbecue or cookout for Labor Day. Other popular choices: 26% opted for the beach, 23.3% went to see fireworks, 10.33% saw a movie, 12.43% went to see a parade and 6.65% watched a sporting event. (Source: The Vacationer)
Whatever it is, use your Labor Day weekend as an opportunity to tick it off your list
Staycation Ideas:
•Organize a picnic or barbecue: Another great way to spend your Labor Day weekend is by organizing a picnic or barbecue with friends and family. It's the perfect opportunity to get together and enjoy some good food and great company.
•If you're not a fan of cooking, you could always order takeout from your favorite restaurant.
•Camp out in your backyard: If you're feeling adventurous, why not camp out in your backyard? It's a great way to get away from it all without having to go too far.
•Visit local attractions: One of the great things about a staycation is that you can finally get around to visiting all those local attractions that you've been meaning to see.
•If there's a museum or art gallery that you've been wanting to check out, now is the time.
•Visit a nature reserve or hiking trail nearby that you've been wanting to explore.
🐴 😍
2 | Daycations | Another trend which has emerged since 2020, is that more and more people are opting for daycations over heading too far from home. A daycation is where you spend the day at a nearby destination, before returning home in the evening.
This is a great option if you're short on time or don't want to deal with the hassle of planning an overnight stay. Plus, it's usually cheaper than booking a hotel room for the night.
Interesting stats: 35.52% of respondents in a survey conducted by SurveyMonkey on behalf of The Vacationer stated that they will be traveling by car for Labor Day. Of this number 26.05% will drive within 100 miles of home, 13.48% will drive 250 miles from home while 13.2% will drive between 500 to more than 1,000 miles from home.
Daycation Ideas:
•The Beach: One of the most popular options for a daycation is heading to the beach. It's the perfect place to relax and enjoy the warm weather if you're close enough to the ocean.
•A Nearby Town or City: It's a great way to explore somewhere new and make the most of your Labor Day weekend.
•A National Park: If you're looking for something a little more active, why not head to a nearby national park? There are plenty of hiking trails and scenic lookout points to explore.
🐴 😍
3 | More Family Time | The increased importance of spending family time together over Labor Day has also changed our outlook on travel and vacationing. The isolation that we all experienced over the COVID years has really shone the light on the importance of family time.
After spending so much time apart, many of us are now keen to make the most of every opportunity we have to spend time with our loved ones.
And what better way to do that than over the Labor Day weekend? Whether a staycation or a daycation, more focus is now spent on making family friendly plans to create lasting memories.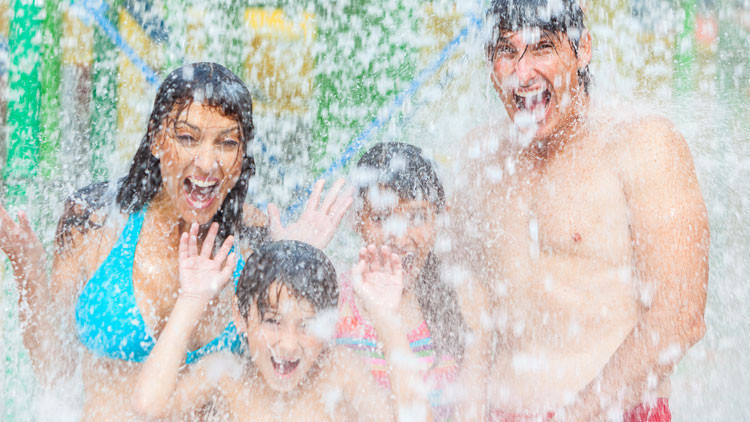 4 | The YOLO effect | The pandemic has made us all reassess our priorities in life. For many of us, that has meant realizing that life is too short to waste time doing things that we don't enjoy. As a result, more and more people are now looking for ways to make the most of their time off. And what better way to do that than over the Labor Day weekend?
Labor Day Vacation Ideas:
•Take a trip somewhere new: If you've been meaning to travel but haven't had the chance, why not use your Labor Day weekend as an opportunity to do just that? Visit somewhere nearby that you've never been before.
•Do something you've been delaying. Is there something that you've always wanted to do but haven't had the chance...? Whether it's learning to cook, taking up a new hobby, or visiting a place you've always wanted to see, now is the time to do it.
•Use your Labor Day weekend as an opportunity to tick something off your bucket list and make some lasting memories in the process.
🐴 😍
5 | Mo Money Less Labor | Another trend that we're seeing is that people are tending to spend more money when they do travel, even if it is in their local area.
Being unable to travel for so long has changed the mindset of so many, where they want to make the most of the time they are away. This often means splurging out a little bit more than they usually would.
Conversely, people's attitudes about getaways have shifted significantly in some markets. Case in point, some people instead of reducing their overall vacation to an action-packed itinerary laden with activities from sun up to sun down, have instead opted for getaways that have either no itinerary or are crafted around singular action beats each day or maybe even nothing.... In other words, a vacation from overly indulgent and overly exhausting vacations! Sleeping in and enjoying downtime whether meditative, mindful or other...has become a new way to simply get away from the hustle and bustle the last two years presented everyone.
6 | Doubling Down on Days Off | Traditionally, people would only take one day off around the Labor Day weekend. But now, we're seeing more and more people taking two or even three days off to round off more time away from it all. With so many of us working from home, it's even easier and more convenient now than ever to slow down and transition into a few extra days off. And what are these extra days spent doing? The
7 | Getting Outdoors | Okay, so being trapped indoors for an extended period of time was fun for no one during the COVID pandemic. But as a result, more people spent time outdoors when it did become possible.
Fun Fact:
"In 2021, the National Park Service received 297 million recreation visits, up 60 million visits (25.3%) from 2020" (National Parks Service). This is a strong indicator that more Americans are spending time at the parks.
🐴 😍
From beaches and lakes to parks, pastures and even restaurants, more and more people are gathering outside opting for the open air instead of indoors. In past years, staying inside was the norm but now the culture has suddenly sifted where we all think twice about where we will assemble.
8 | Slowing Down | Finally, one of the biggest trends that we're seeing is that people are using their Labor Day weekend as an opportunity to slow down and savor the whoosah moments. There has been so much attention focused on the importance of mental health that many ate taking a step back to just relax and do nothing with the people they love.
What does this look like for you?
Take some time for yourself. Whether yoga, reading, meditating or listening to your favorite jam, find your simple pleasure and enjoy your Labor Day!
Final Words About Ways Labor Day Travel Has Changed Over Time
The bottom line is that whatever you decide to do over your Labor Day weekend, make sure that you're doing something that you enjoy. This is a time to relax and recharge, so make the most of it!

RELATED ARTICLE:
At Westgate Resorts, when you Check-In, there's a LOT to Check-Out! Your vacation awaits! Start planning your next vacation today or talk with a vacation planner at 888-852-2959 or 407-355-2690.
* Westgate Resorts is in no way affiliated with the attractions featured in this article. Items or places listed are current as of the publishing date of this article. Please call or visit the respective website for the most up-to-date offerings and details.
When You Check-in, There's a Lot to Check Out
Sign up for our newsletter and check-in to great offers, secret stuff, and special events.