The 12 Best Cover Bands in Las Vegas (2023)
The 12 Best Cover Bands in Las Vegas (UPDATED 2023)
Las Vegas is known around the world for its one-of-a-kind entertainment scene, for very good reason. Yes, there are tons of crazy things to do in Las Vegas, but no trip can be complete without a stop to experience at least one top cover band show. To break them all down and help you decide which you should see, here is a list of the 12 best cover bands in Las Vegas.
Cover Bands That You Must See on Your Trip to Vegas!
Make sure you get your vocal cords ready because even if you're not a singer, you will definitely find yourself singing along to the beat of these cover bands (that bring a completely different vibe from the karaoke Las Vegas locals love), a must-see on your Vegas vacation.
1 | The Bronx Wanderers | Make sure your Las Vegas experience really rocks by catching a Bronx Wanderers show at the Westgate Cabaret. You'll quickly find out why this group is beloved by visitors and locals alike, and have earned multiple awards from TripAdvisor, Yelp, and the Las Vegas Review Journal.
More importantly, you'll get to experience the high-octane energy of live performances put on by some of the best rock songs in the history of the genre. Yes, you may lose your voice singing along in the process.
WHERE: Westgate Las Vegas Resort & Casino, 3000 Paradise Road, Las Vegas, NV 89109 | WHO: 702-732-5111
RELATED ARTICLES
The 8 Best Places to Eat in Las Vegas on a Budget
45 Things to Do in Las Vegas This Weekend
8 Things to Do Before Your Solo Trip to Las Vegas
2 | Spazmatics | If 80s tunes are your jam, then the Spazmatics are your cover band. This band has rotating members who bring you the hits of the decade known for neon and tracksuits, delivering each tune with the electric energy and hairstyles you'd expect from an 80s cover band. Guests in the audience are encouraged to really get into the spirit and dress like an 80s groupie would.
WHERE: 9777 Las Vegas Blvd S, Las Vegas, NV 89183 | WHO: 702-796-7111
3 | All Shook Up | What would a trip to Vegas be without seeing a tribute to the king himself, Elvis Presley? All Shook Up is a musical experience dedicated to recreating the scene of an Elvis Presley concert. An energetic live band backs a convincing Elvis impressionist as he belts out the late great's greatest hits and nails down Presley's famous moves complete with hip thrusts sprinkled in along the way.
WHERE: 3663 S Las Vegas Blvd #360A Las Vegas, NV 89109 US | WHO: 866-932-1818
4 | Legends In Concert | Experience the atmosphere of what it would be like to see some of the most legendary musicians live in concert by attending this tribute act show. Depending on the date you attend, you'll experience cover performances of the work from legendary artists like Elton John, Freddie Mercury, George Michael, Joan Rivers, and more. And yes, the performers dress the part, so you might just be transported to feel like you're at an actual concert of one of these legendary performers.
WHERE: 3801 S Las Vegas Blvd, Las Vegas, NV 89109 | WHO: 702-739-2222
5 | Michael Jackson One | If there's one must-do activity in Vegas for Michael Jackson fans, it's attending Michael Jackson One. This tribute show is put on by Cirque du Soleil, so you know that the theatrics and set design are going to be fit for the music of the late Michael Jackson. Needless to say, if you go to this performance you're in for a thriller.
WHERE: 3950 Las Vegas Blvd. South, Las Vegas, NV 89119 | WHO: 702-632-7777
6 | Motown Revue Hitzville | Motown has created some of the most important, endearing, and fun hits of all time, and Hitzville allows you to experience it all live. You'll hear the best of the best from timeless artists like Tina Turner, The Temptations, Gladys Knight, The Supremes, The Four Tops and more. This isn't just any cover band, either, as most of the band members have past experience playing or working with the artists they cover.
WHERE: 3663 S Las Vegas Blvd #360, Las Vegas, NV 89109 | WHO: 702-260-7200
7 | Beatleshow | Imagine all the people who got to see the Beatles live in concert. Now, go to Beatleshow and you won't have to imagine what it was like — you can experience it for yourself. The show aims to recreate an authentic Beatles concert experience by playing the hits of the monumental band and dawning the outfits of the time. Take a trip back to the 60s for a night listening to all the hits that made the Beatles one of the greatest rock bands of all time.
WHERE: 3663 S Las Vegas Blvd #454b, Las Vegas, NV 89109 | WHO: 866-932-1818
8 | Purple Reign: The Prince Tribute Show | The King has long been associated with Vegas, but you should also consider attending this great tribute show to Prince. In this show, you get all the glitter and glam you'd expect from a Prince show along with the iconic guitar solos that the late artist was known for. Sing along and transport yourself to another time.
WHERE: 3000 Paradise Rd, Las Vegas, NV 89109 | WHO: 702-732-5111
9 | The Rat Pack is Back | Who knows where Vegas would be if it weren't for the era of the Rat Pack bringing a whole new level of performance to the city. Now you can relive the glory days of Frank Sinatra, Sammy Davis Jr., and Dean Martin by checking out this cover band show in tribute to them. Throw on your two-piece, double breasted suit and feel like you're part of the pack.
WHERE: 255 East Flamingo Rd., Las Vegas, Nevada 89169 | WHO: 702-947-5981
10 | The Australian Bee Gees Show | The Bee Gees definitely capture the spirit and aesthetic of the height of disco in America. This Bee Gees cover band proves to be the height of disco today in Las Vegas, putting on a glitzy show that you can't help but sing along to. You try staying still during a live rendition of "Staying Alive." It's impossible.
WHERE: 3850 S Las Vegas Blvd, Las Vegas, NV 89109 | WHO: 702-597-7600
11 | Queens of Rock | Give it up for all the queens of rock 'n roll during this electric, one-woman show, backed by a live band, paying tribute to female rock stars like Pat Benetar, Blondie, Alanis Morrisette, Lady Gaga, and many more. This is definitely one of the more eclectic cover shows in Vegas with a ton of sing-along opportunities.
WHERE: 3765 Las Vegas Blvd Ste G, Las Vegas, NV 89109 | WHO: 702-676-1050
12 | Soul of Motown | If you're in the mood for some high-energy soul music, this is absolutely the show for you. The hits are endless, drawing from timeless legends of Motown like The Temptations, Smokey Robinson and The Miracles, Sam Cooke, The Jackson 5, Marvin Gaye, Stevie Wonder, Gladys Knight and the Pips, and Aretha Franklin. This is the ultimate tribute show to artists responsible for some of the greatest and most fun music in American history.
WHERE: 3000 Paradise Road, Las Vegas, NV 89109 | WHO: 702-732-5111
Use Our Handy Map to Find Your Way Around!
Find the Perfect Entertainment for Your Vegas Vacation
No matter which cover band shows you choose to experience, there is plenty to do and see in Las Vegas. Be sure to check out all of the other entertainment available at Vegas resorts, as well as the unparalleled shopping and dining experiences available. They may say that "what happens in Vegas stays in Vegas," but you're going to want to tell everyone about these incredible cover band shows.
Frequently Asked Questions About Cover Bands in Las Vegas
The Beatles has one of the most copied catalogs in music history, so it's perhaps no surprise that this one made the Guinness Book of Records at a staggering 7 million covers.
At the most basic level, cover bands perform popular songs by many different artists, whereas tribute bands usually study the work of a specific group or performer.
Cover bands play songs written and recorded by other artists, usually well-known songs (as compared to "original" bands which play music they themselves have written). There are a wide variety of cover bands – some cover bands play material from decades, for example, a 1980s cover band.
A cover band is a band that plays songs recorded by someone else, sometimes mimicking the original as accurately as possible, and sometimes re-interpreting or changing the original. These remade songs are known as cover songs.
"Respect" by Aretha Franklin. Otis Redding originally released it in 1965, but the true power of this song wasn't unlocked until two years later, when a rising R&B singer named Aretha Franklin turned it into an irrepressible feminist anthem.
According to Guinness World Records, "Yesterday" by the Beatles has the most cover versions of any song ever written. The song remains popular today with more than 1,600 recorded cover versions. Broadcast Music Incorporated (BMI) asserts that it was performed over seven million times in the 20th century alone.
You need a mechanical license from the original writer or publisher to record and release cover songs. However, musicians don't need a license to cover a song live, it is the responsibility of the venue. The content in this article is just a general overview of the topic and should not be considered legal advice.
Cover bands have to pay royalties to the original songwriter and the label. There are many rules and by-laws to understand when doing a cover song. What is this? A cover song is when an artist or band plays a popular song that has been written and performed by another, usually a more popular artist or band.
Top earning cover bands can earn up to $61,000 annually or about $5,000 a month. The primary way that cover bands make money is by playing gigs. Not all gigs will pay the same rates though. Rates are negotiated before each performance.
Cover bands typically play three times per 45-minute sets. That means approximately 12-15 rock/pop songs or less if you have a lot of talking between songs.
On average, cover bands cost $500-$1500, depending on the length of the performance, the type of event, the number of band members and their overall performance experience. Cover bands that play acoustic sets oftentimes charge less than bands that require a PA system.
Cover bands have to pay royalties to the original songwriter and the label. There are many rules and by-laws to understand when doing a cover song. What is this? A cover song is when an artist or band plays a popular song that has been written and performed by another, usually a more popular artist or band.
The Rolling Stones
Panic!
Paramore
Haim
The Feeling
Procol Harum
Steel Panther
The first number-one song of the Billboard Hot 100 was "Poor Little Fool" by Ricky Nelson, on August 4, 1958. As of the issue for the week ending on April 1, 2023, the Billboard Hot 100 has had 1,147 different number-one entries.
The Beatles have tallied the most No. 1 hits in the 61-year history of the Hot 100, with 20. Their closest competitor is Mariah Carey, with 18.
With over 6,600 different recorded versions, 'Amazing Grace' has been hailed as the most recorded song on the planet by a Nashville music executive by the name of Jerry Bailey.
Typically, music entered the public domain when the copyright on the recording or sheet music expired, around 70 years after the original artist's death. As of January 1, 2022, that changed to any composition before 1926.
Most of the time, bands don't need to worry about licenses. It's an industry standard that the venues acquire what are known as public performance rights through blanket licenses, which allow copyrighted songs, including covers of them, to be played at that location. Sometimes, venues don't allow covers to be played.
The Beatles, Pink Floyd, etc. are some of the hardest bands to cover.
The first tribute acts to emerge may have been Beatles tribute bands, such as The Buggs, who attempted to look and sound like The Beatles while playing their songs. However, one might argue that Elvis impersonators qualify as well.
The Beatles are at the top of the list with the most covers.

RELATED ARTICLE: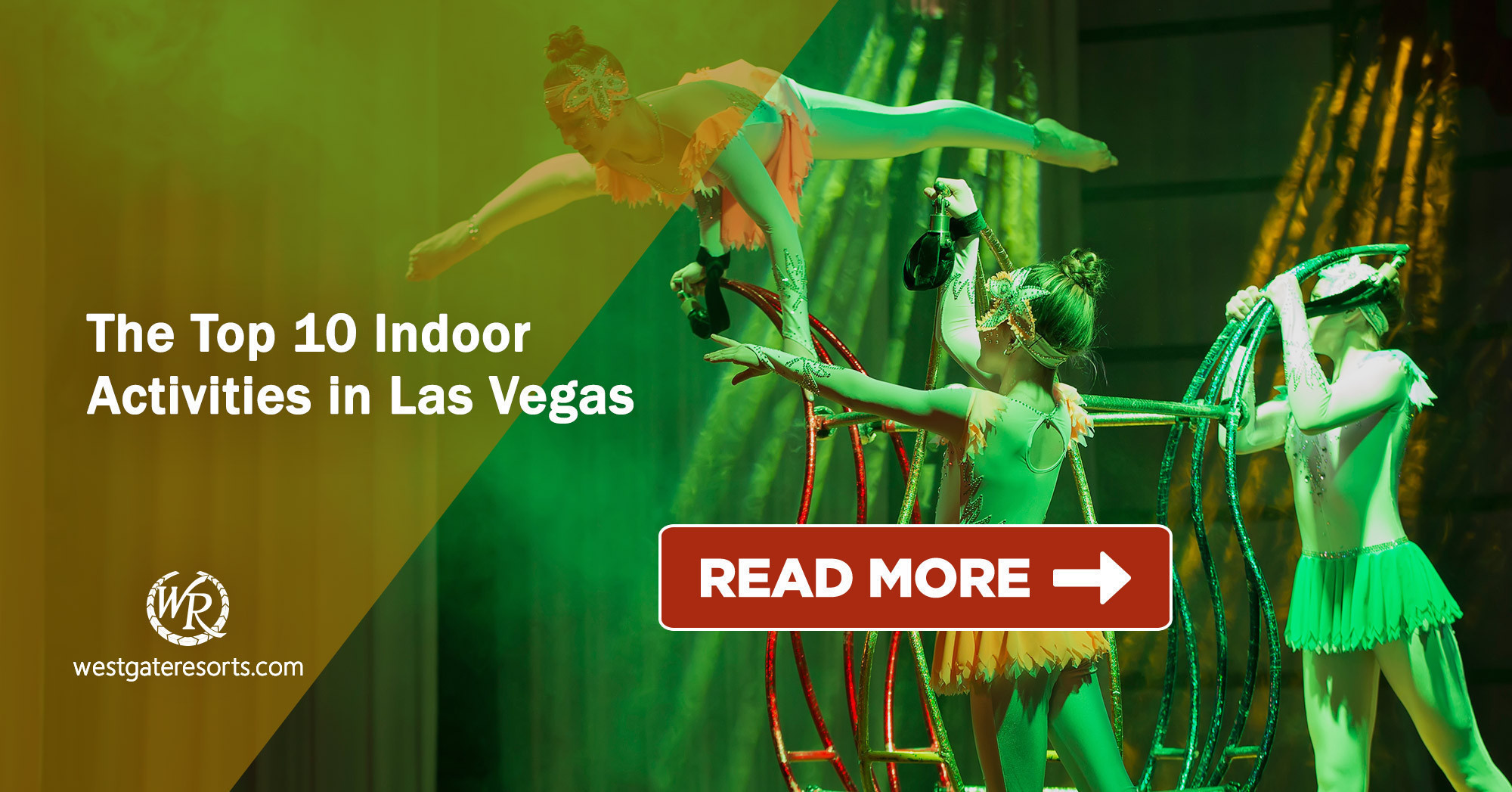 At Westgate Resorts, when you Check-In, there's a LOT to Check-Out! Your Las Vegas vacation awaits! Explore our Las Vegas resorts today or talk with a vacation planner at 888-852-2959 or 407-355-2690.
* Westgate Resorts is in no way affiliated with the attractions featured in this article. Items or places listed are current as of the publishing date of this article. Please call or visit the respective website for the most up-to-date offerings and details.
When You Check-in, There's a Lot to Check Out
Sign up for our newsletter and check-in to great offers, secret stuff, and special events.