10 Military Women Who Made History
10 Women Who Made Military History
Ever since women have been allowed in the military, they've been proving just why anything a man can do, a girl can do better. There are a lot of fun facts about the military. The most interesting are the stories of how women broke the barriers, joined the service and became the first of many things within the armed forces. We see top military movies that portray the gallantry of men but behind the scenes are women that have contributed to many military efforts and are still paving the way.
Women in the Military
Before women were allowed in the Navy, Army Marines and Air Force, the military had already been around for 162 years. The first woman was allowed in the military in 1917 and in 1948 President Truman signed an act into law that permanently allowed women to serve. Let's take a look back through history and acknowledge the accomplishments of some of these women.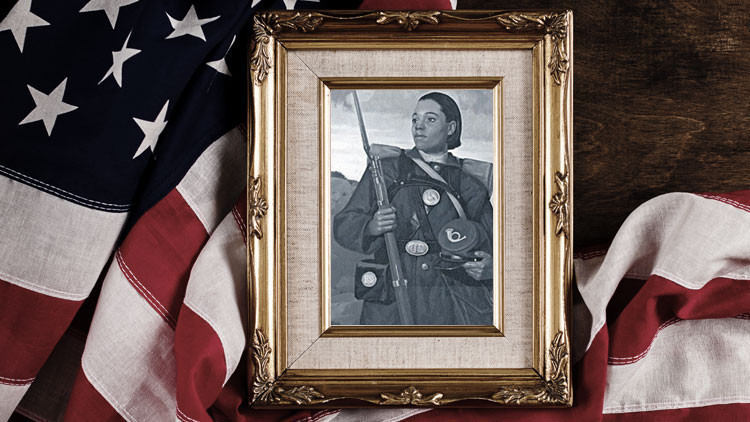 1 | The Pioneer | Cathay Williams | Born in 1844 to a slave mother and free father, she was the first African American female soldier to enlist in the Army. The only documented black woman to serve in the 19th century and only female to serve amongst all black Buffalo soldiers. At this time, women were not allowed to serve in the military causing Cathay to pose as a man and go under the pseudo name Williams Cathay. She served for two years without her womanhood ever being detected.


RELATED ARTICLES
10 Veterans Day Facts You've Probably Never Heard Of
8 Holiday Block Leave Vacations For Military Families!
2 | First in line | Opha May Jackson | Jackson was literally the first out of 300 women to enlist in the United States Marine Corps. In 1918, at the age of 40 she worked for the Marine Corps and managed the records of female enlistees.


3 | Computer Genius | Grace Brewster Murray Hooper | Best known as a pioneer in Computer Science, Grace received her master's degree and Ph.D. in mathematics from Yale. She is considered to be one of the first three modern programmers who helped to develop computer languages. She worked alongside Howard Aiken, who developed Mark I, the first large-scale automatic calculator and precursor of electronic computers and created the programming for the Mark I.
Before enlisting in the U.S Naval Reserve in 1943, Hooper taught mathematics at Vasser. Her career as a computer programmer and military association led her to work on top-secret programs such as computing trajectories for missiles and calibrating minesweepers in support of the war.
She continued to support military efforts full time and her team continued to lead the research on developing Mark II and Mark III. She even had a hand in developing the numbers for the plutonium bomb that was dropped on Nagasaki, Japan. Hooper retired at the age of 79 making her the oldest serving officer in the U.S Armed Forces.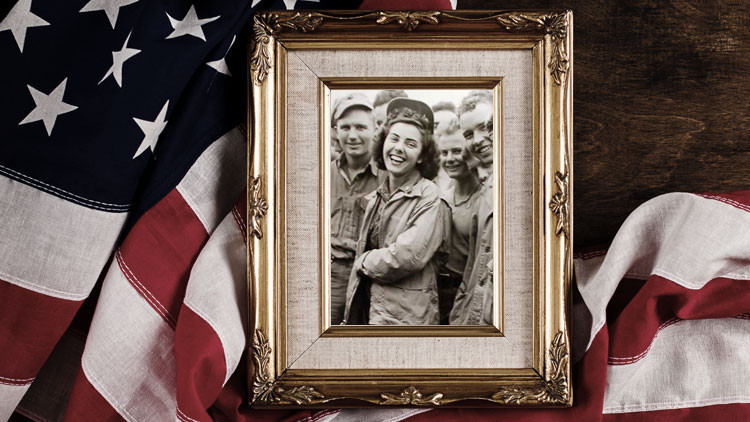 4 | A Navy Nurse | Jane Kendeigh | Nicknamed "Candy," Jane was recognized as being the first nurse to work in a full combat war zone. After graduating from nursing school, she entered into the first special program that prepared nurses to travel into combat areas. She also learned hand-to-hand combat and tactics to use if airplanes were faced with emergency situations. She was also among the first of 48 graduates to complete the program and land on one of the most violent war fronts in the Pacific, The Iwo Jima – all at the tender age of 22!
As a young nurse, Jane Kendeigh became the first to receive training for landing in a highly combative environment.
After Iwo Jima, she was recalled to the war zone but this time it was in Okinawa - another first for a nurse in an active bloody battle zone. She was then called to the Marinas and Hawaii to continue to treat men wounded in action. Always said to have a smile and warm spirit about her, she calmed soldiers and brought relief to them. Out of all the rescue missions made, 1,176,048 soldiers were rescued and only 46 died.


5 | The Pilot| Nancy Harkness Love | Love made history by being the first female pilot in the Army Air Forces. Her interest in planes started at a young age.
She married her husband Bob Love, a pilot as well, in 1936 and the two created a business to improve the flight experience. After her husband was drafted into active duty, Nancy was asked to lead the Women's Auxiliary Ferrying Squadron or WAFs. The WAFs grew from 25 to 225 women proving how capable female pilots could advance in the same way male pilots did.
FUN FACT: While attending an all-girls' school, Nancy riled up the neighboring boy's school by flying through the middle of campus, rattling windows and creating a stir. She was only suspended for the incident, talk about a slap on the wrist. At 16 she received her private pilot's license..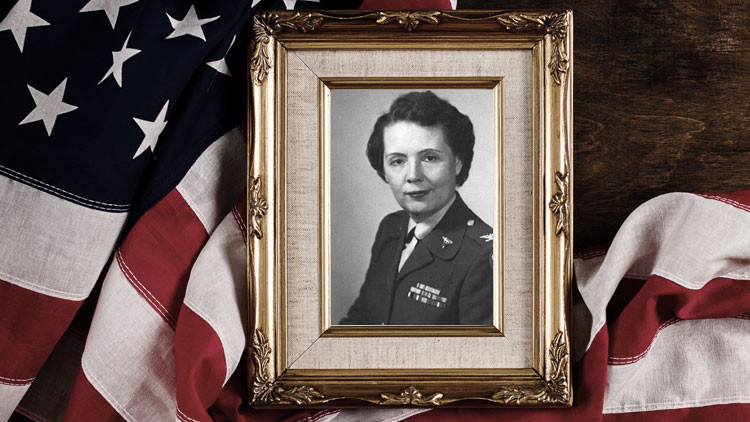 6 | Decorated Colonel | Ruby Bradley | Noted as being one of the most decorated women in U.S military history. Bradley was commissioned to 2nd lieutenant in the Army Nurse Corps in 1934 and from there was sent to the Philippines. Her base on Camp John Hay was attacked by the Japanese but the attack was unsuccessful due to 128 bombs failing to explode. However, the camp eventually fell under the control of the Japanese authorities and Bradley and her team remained in captivity still assisting in major operations and delivering babies.
On February 3, 1945, US soldiers overtook a camp where Bradley was stationed, ending her 3 years of captivity. Bradley continued her career in the military and in 1953, after serving 2 years in Korea and supervising 500 army nurses received a full-dress honor salute, the first woman to receive this honor internationally and nationally. Bradley became the third woman in American history to be promoted to Colonel and received 19 awards throughout her time of service.


7 | Daughter of an Immigrant Couple| Susan Ahn Cuddy | America has always had its struggles with immigration but has always been a country known for its diversity and the endless opportunities given to those who wish to make a better life. Susan Ahn Cuddy was born to two immigrants fleeing Korea when the Japanese annexed the country and attempted to erase the Korean language and culture. Her parents were the first married couple to immigrate to the U.S in 1902.
Cuddy was determined to make a name for herself with the guiding principles her father instilled in her before his disappearance in 1926. After the bombing of Pearl Harbor, Susan enlisted in the Navy Reserves but was rejected due to her race. At this time, there was a lot of Anti-Asian sentiment and America had their own hand in putting Japanese Americans into internment camps. Cuddy was finally accepted into the military in 1942 and completed gunnery school making her the first female Navy gunner.
After WWII, South Korea gained its independence and made Cuddy's father a national hero. Cuddy married an American man whom her family didn't approve of causing her mother not to speak to her for 5 years. Cuddy continued working for National Security as a code breaker and lived to be 100 years old. Susan Ahn Cuddy was a true pioneer for Asian Americans.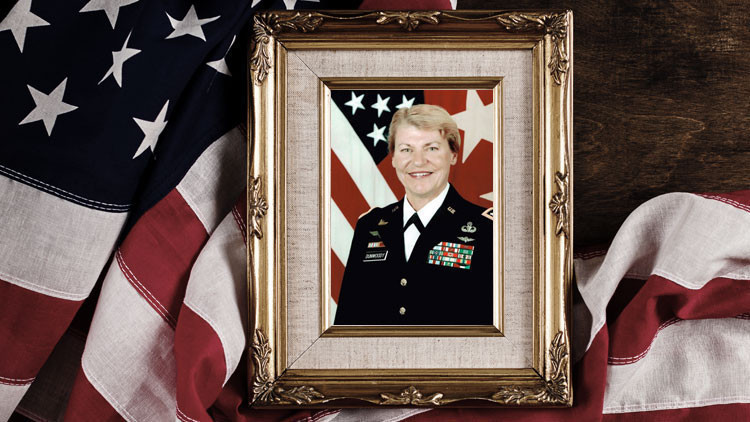 8 | Four Star General | Ann E. Dunwoody | Coming from a line of grandfathers, brothers, sisters, fathers, niece and husband who served in the military, Dunwoody wanted to follow her family's legacy of service. Her most impactful assignment was as a commander of one of the largest commands in the Army, employing more than 69,000 employees across the United States and 145 countries. Dunwoody became the first female battalion commander for the 82nd Airborne Division in 1992, the first female general at Fort Braff and in 2008, the first female to be promoted to four-star general in the whole United States Armed Forces.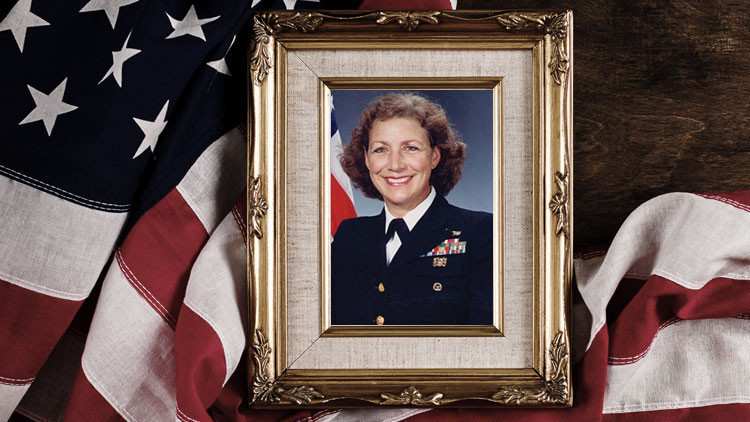 9 | Navy Commander | Darlene Iskra | A real opportunist and ambitious leader, Darlene Iskra joined the US Navy in 1979. She graduated from the Naval School of Diving and Salvage and was one of the first to do so. She was also a part of a group of 8 that repaired ships and completed hull inspections. Her units deployed to many Pacific Islands, and she made her way through the ranks by transferring to ships that would allow women aboard. Iskra became the first woman to commission a ship that went on to support Operation Desert Storm and relief operations in Miami, Florida. After her service, she taught for 10 years and wrote books about women in the military.


10 | Nasa Astronaut | Eileen Collins | Collin knew she wanted to be a pilot as a child and became one of four women admitted to the Air Force Undergraduate Pilot Training program. In 1979 she became the Air Force's first female flight instructor. Collins attempted to pursue a career as an Astronaut and was officially selected as an astronaut in 1990. She successfully piloted her first shuttle, Discovery for a docking mission to the Russian space station Mir in 1995. Two years later, she piloted the Atlantis and led subsequent shuttle fleets to Mir. Collins being an awesome space pilot even maneuvered the first nose-over-tail with an orbiter. Throughout her career, Collins completed over 6,751 hours in 30 different aircrafts.
Collins retired in 2006 and was a true pioneer for female astronauts.

Female Pioneers in the Military
The women's fight for equality started in the 1920s and they haven't stopped pushing for legal statutes to provide the same opportunities that men have. Each generation brings a wave of new pioneers, like Capt. Kirsten Griest, the first female Army infantry officer, Air Force Capt. Jammie Jamieson, the first female fighter pilot for fighter jet F-22A Raptor and the first female amputee to regain her wings, Air Force Capt. Christy Wise. There will always be female pioneers who push the limits to do brave things and accomplish feats.
Final Thoughts on the 10 Military Women Who Made History
We are fortunate for those who serve our country. We celebrate and thank them for their service. These women in military history have broken barriers and have become role models for young women who dream of one day serving in our country's armed forces. They serve as an inspiration and show the contribution that women can make to the world.

RELATED ARTICLE:
At Westgate Resorts, when you Check-In, there's a LOT to Check-Out! Your vacation awaits! Start planning your next vacation today or talk with a vacation planner at 888-852-2959 or 407-355-2690.
* Westgate Resorts is in no way affiliated with the attractions featured in this article. Items or places listed are current as of the publishing date of this article. Please call or visit the respective website for the most up-to-date offerings and details.
When You Check-in, There's a Lot to Check Out
Sign up for our newsletter and check-in to great offers, secret stuff, and special events.