20 Things You Didn't Know About the Sundance Film Festival
"Sundance was started as a mechanism for the discovery of new voices and new talent." – Robert Redford, Sundance Institute Founder
Sundance Film Festival is Back!
The acclaimed Sundance Film Festival is back in Park City, Utah, after a two-year hiatus due to the COVID-19 pandemic. The largest independent film festival in the U.S. is returning to in-person showings from Jan. 19-29, 2023. The virtual event will also happen. Ticket prices vary. If you haven't visited before, there are so many things to do in Park City all year long. Of course, Park City winter activities are world-renowned.
According to the Sundance Institute, 64 short films and four Indie Episodic works will complete the 2023 Sundance Film Festival program. These works of art join 99 feature-length films that will be premiering and screening throughout the 11 categories: U.S. Dramatic Competition, U.S. Documentary Competition, World Cinema Dramatic Competition, World Cinema Documentary Competition, Premieres, Spotlight, NEXT, Midnight, New Frontier, Kids and From the Collection.

History of Sundance Film Festival
"The Sundance Film Festival is the ultimate gathering of original storytellers and audiences seeking new voices and fresh perspectives," according to the Sundance Institute website. "Our annual program includes dramatic and documentary features, short films, and episodic content. We also host daily filmmaker conversations, panel discussions, and other events. Since 1985, hundreds of films launched at the Festival have gone on to gain critical acclaim and reach new audiences worldwide."
Here are 20 things about the Sundance Film Festival you might not know about:
1 | It all started with humble beginnings in 1978 as the Utah/U.S. Film Festival ... The Sundance Film Festival had its earliest origins as the Utah/U.S. Film Festival, which was founded by Sterling van Wagenen, John Earle and Cirina Hampton Catania in Salt Lake City in August 1978. Actor Robert Redford, who at the time was married to van Wagenen's cousin, was named inaugural chairman of the festival, which drew about 150 attendees the first year. The Utah/U.S. Film Festival moved to Park City in 1981, reportedly at the suggestion of director Sydney Pollack (Jeremiah Johnson), and the dates were changed from September to January.
RELATED ARTICLES:
The 10 Best Hiking Trails Near Park City Utah This Winter!
The 10 Best Places to Eat in Park City Utah
12 Park City Distilleries To De-Stress Your Day!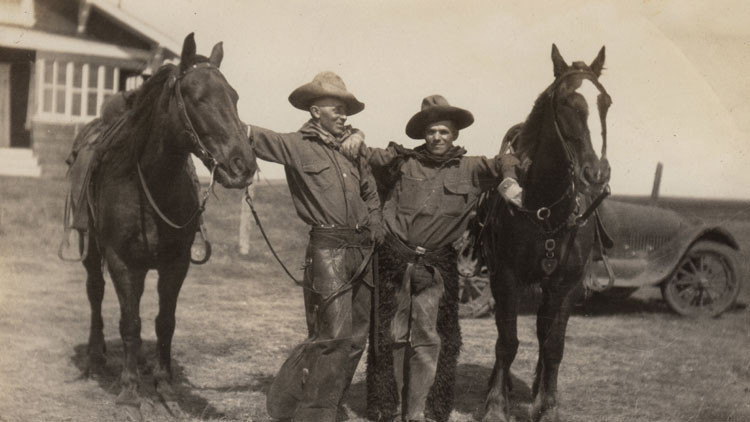 2 | It's called the Sundance Film Festival because ... Founded by Robert Redford in 1981, the Sundance Institute took over the festival in 1985 and changed its name to the United States Film Festival. It wasn't renamed the Sundance Film Festival until 1991. "Sundance" was the name of Redford's character in the 1969 film Butch Cassidy and the Sundance Kid.
3 | Westgate Park City Resort & Spa is your place to stay for Sundance ... Located just minutes away from all the activities and screenings, Westgate Park City Resort & Spa is your home away from home while enjoying all of the festivities. You can enjoy complimentary WiFi and breakfast each morning, relax in the pool and hot tub, get an invigorating workout in the fitness center and pamper yourself with a spa treatment at our award-winning Serenity Spa.
4 | Anyone can submit their work to Sundance ... Some people believe that you have to go to a prestigious school or have money to submit your work to Sundance. In fact, that's not true. The film festival was created to inspire people to change the filmmaking industry and infuse new ideas and concepts. Competition is tight, but it never hurts to put yourself out there. You never know what can happen.
5 | Films can get distribution deals after premiering at Sundance ... While competition is high against applicants, those who win the golden ticket into the festival have a pretty good chance of getting a distribution deal for their film debut. The films in the festival are said to be considered the best of the best, so producers and investors from large studios are always looking for the next big star.
6 | The Birth of a Nation achieved Sundance's biggest sale ever in 2016 … Directed by Nate Parker, The Birth of a Nation not only won the Grand Jury Prize for Dramatic Film at the 2016 Sundance Film Festival but also sold to Fox Searchlight for a record-breaking $17.5 million. The slave revolt epic starred Parker, along with Armie Hammer, Colman Domingo, Aja Naomi King, Jackie Earle Haley, Penelope Ann Miller and Gabrielle Union.
7 | Sex, Lies, and Videotape launched the modern independent film movement here in 1989 … Directed by Steven Soderbergh and made at a budget of just $1.2 million, Sex, Lies, and Videotape captured the Audience Award for Dramatic Film at the 1989 Sundance Film Festival, as well as the Palm d'Or at the 1989 Cannes Film Festival. The film eventually grossed $24.7 million. Sex, Lies, and Videotape, which starred Andie MacDowell, James Spader, Laura San Giacomo and Peter Gallagher, launched the career of Soderbergh, who as a struggling filmmaker had served as a volunteer driver for festivalgoers at Sundance the year before. Today, Sex, Lies, and Videotape is considered one of the most influential movies in independent film history. In 2006, the film was added to the United States Library of Congress' National Film Registry as being deemed "culturally, historically, or aesthetically significant."
8 | Reservoir Dogs caused quite a stir at Sundance in 1992 … Quentin Tarantino's debut effort, Reservoir Dogs, premiered at the 1992 Sundance Film Festival and became the event's most talked about film. The offbeat crime thriller starred Harvey Keitel, Michael Madsen, Steve Buscemi, Chris Penn, Tim Roth, Lawrence Tierney and Tarantino himself as "Mr. Brown." Empire magazine has named Reservoir Dogs the "Greatest Independent Film of All Time."
9 | Robert Rodriguez's extremely low-budget debut won the Audience Award here in 1993 … Made for just $7,000, El Mariachi, the feature-length film debut of Robert Rodriguez, won the Audience Award at the 1993 Sundance Film Festival. El Mariachi not only launched Rodriguez's career but also served as the first film in his so-called "Mexico Trilogy," which also includes Desperado (1995) and Once Upon a Time in Mexico (2003). Rodriguez chronicled the story behind El Mariachi in his 1995 book Rebel Without a Crew: Or How a 23-Year-Old Filmmaker with $7,000 Became a Hollywood Player.
10 | Clerks premiered at Sundance in 1994 and captured the Filmmakers Trophy … Shot entirely in black-and-white at a budget of $27,575, Kevin Smith's debut film, Clerks, captured the Filmmakers Trophy when it premiered at the 1994 Sundance Film Festival. Smith reportedly financed the film by selling off part of his extensive comic book collection and maxing out his credit cards.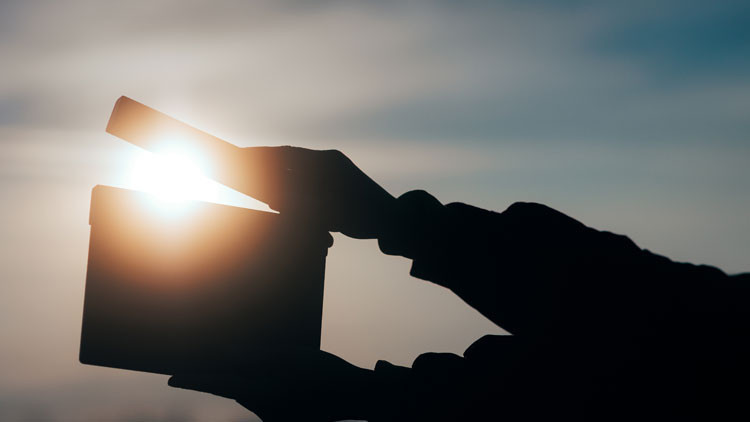 11 | Slamdance formed in 1995 as an edgy alternative to Sundance … In 1995, "a group of cheerful, subversive filmmakers" who weren't accepted into the Sundance Film Festival, initiated their own event as "a showcase for raw and innovative filmmaking" called "Slamdance: Anarchy in Utah." Today, the Slamdance Film Festival, which runs concurrently with the Sundance Film Festival, highlights emerging filmmakers and low-budget independent films.
12 | Kurt & Courtney pulled from 1998 Sundance … Nick Broomfield's controversial documentary, Kurt & Courtney, got pulled from the 1998 Sundance Film Festival after Courtney Love threatened to sue. The documentary focused on the numerous theories that arose surrounding the death of Nirvana lead singer Kurt Cobain in 1994. The Festival released a statement that the film was yanked due to "unresolved legal matters between the filmmaker and others – including uncleared music rights."
13 | The Blair Witch Project became a 1999 box office phenomenon … For better or worse, The Blair Witch Project gave birth to the "found-footage" horror genre. With a budget of approximately $60,000, the film, which premiered during a midnight screening at the 1999 Sundance Film Festival, went on to gross more than $248 million worldwide – making it one of the most successful independent films of all time.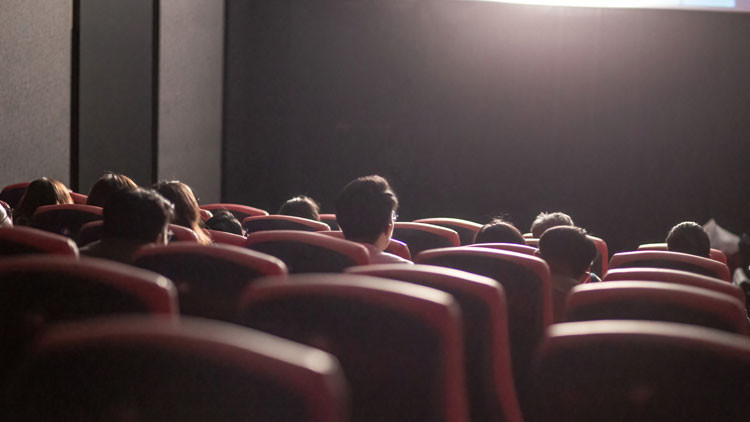 14 | Three Seasons made Sundance Festival history in 1999 … Directed by Tony Bui, the American Vietnamese language film, Three Seasons, made Sundance Film Festival history in 1999 when it captured both the Grand Jury Award and Audience Award. Other films that have since won both awards include God Grew Tired of Us (2006, documentary category), Quinceanera (2006, dramatic category), Precious (2009), Fruitvale Station (2013), Whiplash (2014), Me and Earl and the Dying Girl (2015) and The Birth of a Nation (2016).
15 | Future cult flick Napoleon Dynamite premiered at 2004 Sundance ... After it aired at the 2004 Sundance Film Festival, Napoleon Dynamite was acquired by Fox Searchlight Pictures. With a $400,000 budget (the film's star Jon Header was paid just $1,000), the film eventually grossed $46 million.
16 | The first film starring Robert Redford screened here in 2004 … Directed by Pieter Jan Brugge, The Clearing premiered at the 2004 Sundance Film Festival as the first film starring festival chairman Robert Redford to air at the festival. Loosely based on the highly publicized kidnapping of a prominent businessman that took place in the Netherlands in 1987, The Clearing also starred Helen Mirren and Willem Dafoe.
17 | Graffiti Artist Banksy added murals around Park City during 2010 Sundance … Exit Through the Gift Shop, the offbeat documentary by legendary British street artist Banksy, premiered at the 2010 Sundance Film Festival. In addition, Banksy himself decorated downtown Park City with several of his colorful murals to help promote the film. In 2014, a vandal defaced one of Banksy's pieces and received a $1,000 fine and was sentenced to 100 hours of community service.
18 | Kevin Smith countered picketers at 2011 Red State premiere … After members of Westboro Baptist Church decided to protest Kevin Smith's horror action film, Red State (claiming it "mocked the servants of God"), during its premiere at the 2011 Sundance Film Festival, Smith organized his own impromptu and humorous protest against the protesters.
19 | Beasts of the Southern Wild became a runaway hit in 2012 … After premiering at the 2012 Sundance Film Festival and capturing the Grand Jury Prize for Dramatic Film, Beasts of the Southern Wild, which was directed by Benh Zeitlin, went on to win the Camera d'Or award at the 2012 Cannes Film Festival. The film was also nominated for Best Picture, Best Director, Best Adapted Screenplay and Best Actress (Quvenzhané Wallis, who at nine years old became the youngest Best Actress nominee in history).
20 | Camel-riding director caused chaos at 2013 Sundance … Director Next Anyextee, whose film Egypt Through the Glass Shop didn't make it into the 2013 Sundance Film Festival, caused quite a stir by riding a camel through Park City's Main Street as a publicity stunt to promote the film. For his efforts, Anyextee got cited by Park City police for obstructing traffic.
Ready To Go Beyond Park City's Sundance Scene?
When you're done injecting some great caffeine courage at these awesome coffee shops in Park City Utah, it's time to grab some discounts on hotels in Park City Utah. While you're here, have a peek at these Park City distilleries, sample the best places to eat in Park City, hit some hiking trails near Park City, or take on the top mountain biking trails in Park City Utah! Whatever your ideal Park City getaway, we've got you covered with amazing things to do in Park City, right here on our travel blog!

RELATED ARTICLE:
At Westgate Resorts, when you Check-In, there's a LOT to Check-Out! Your vacation awaits! Start planning your next vacation today or talk with a vacation planner at 888-852-2959 or 407-355-2690.
* Westgate Resorts is in no way affiliated with the attractions featured in this article. Items or places listed are current as of the publishing date of this article. Please call or visit the respective website for the most up-to-date offerings and details.
Other tagged pages of interest: hotels, Park City Utah hotels, things to do in Park City, things to do in Park City Utah in summer, things to do in Park City in winter, fun things to do in Park City with kids, free things to do in Park City Utah, things to do at night in Park City Utah, romantic things to do in Park City Utah
When You Check-in, There's a Lot to Check Out
Sign up for our newsletter and check-in to great offers, secret stuff, and special events.