8 Educational Vacation Ideas You Can Actually Do!
8 Educational Vacation Ideas You Can Actually Do!
"Each day of our lives we make deposits in the memory banks of our children"– Charles Swindol
We can all agree that 2020 hasn't exactly followed the path we expected. Indeed, the COVID-19 pandemic has created an interesting time that will go down in history! In just a few short months, family life as we know it has been reshaped into a new normal. More moms and dads are working remotely from home offices, kiddos are attending school online, and parents are taking on the role of teacher, guidance counselor, nurse, cook, playmate and everything in between to fill the void. And yes, there've also been those hilarious stories of dads hiding in closets from their super energetic offspring and moms posting "head-scratching" stories of the many moods and peculiar habits of their teens. But throughout these sweet, funny, crazy and fluid times, one thing's for sure; these days also bring priceless family time and a chance to slow the pace, relish precious moments and create new memories before normal life returns.
Learning On Vacation Can Be Fun!
While some people enjoy laying on the beach and watching the waves go by, for others, educational vacations with the right mix of fun learning opportunities, and up-close firsthand experiences are stimulating and a win-win particularly if children are involved. Though summer has come to an end, all is not lost. With virtual learning and remote working possible in different locales, less crowds and more of a slower pace, this may be the perfect time to plan an educational vacation where you can work, learn and safely play!
Yes, our new normal means dodging COVID-19, but with the right adjustments, out-of-the-box thinking, and preplanning, there are still safe ways to travel and safe places to visit for a vacation with outstanding learning opportunities. Consider a family road trip or rent a camping RV with your own "house" on wheels, stay at a resort with plenty of safety measures, and explore places with less crowd and more open spaces. To get you started, we've compiled a list of 8 educational vacation ideas you can actually do. This list includes outdoor attractions and open-air spaces which serve up interesting and engaging lessons for every member of the family.
1 | Colonial Williamsburg, Virginia | Close the history book and travel back in time at the nation's largest living museum for a lesson about America's past, understanding of the present, and inspiration to shape the future. Get a glimpse of what life was like in Virginia during the 18th century when America's colonies were being formed. Snap pictures of costumed characters dressed in garb from that era, witness reenactments of the American Revolution and day-to-day life that give a full history lesson. Though these facts have been depicted in books, movies, songs and just about every means possible, nothing compares to the impact of learning firsthand where life as we know it began.
WHERE: 101 Visitor Center Dr, Williamsburg, VA 23185 | WHO: 855-771-3290
RELATED ARTICLES
The 8 Best Beaches Near Disney World
12 Florida Fishing Charters That Won't Take a Bite Out of Your Wallet!
51 Things to Do in Orlando Florida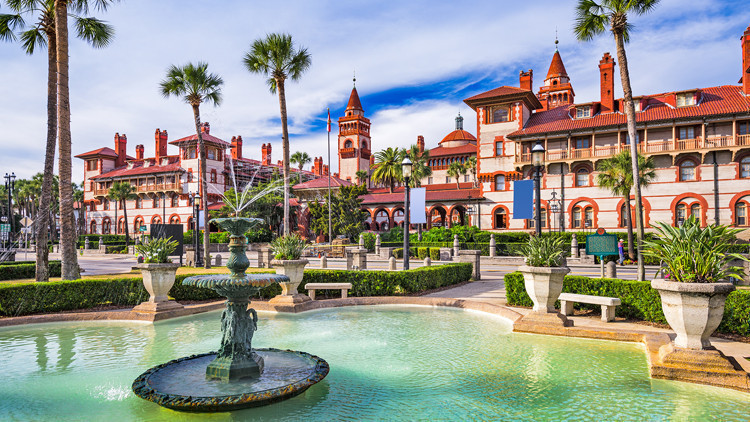 2 | St. Augustine, Florida | No list can be complete without mentioning the nation's oldest city. Overflowing with 500 hundred years of history, this national treasure is also home to beautiful beaches and must-see sights that make it one of the ultimate educational vacation spots in the country.
Learn how it was founded by Spanish explorer, Pedro Menendez de Aviles in 1565, visit historical sites like Castillo De San Marcos, built by the Spanish in 1672 which still holds the record for the oldest masonry fortress in the United States. Pass by the oldest wooden schoolhouse and wax museum in the country. See Cathedral Basilica Parish built in 1565, the Fountain of Youth, Spanish Quarter, St. Georges Street, and landmarks that tell the entire story of this historical coastal city.
WHERE: St. Augustine, FL | WHO: N/A
Also try: Visit the landmarks in your destination! America has a rich culture with relics and historical monuments in every state, so no matter where you visit, there will be a wealth of history and stories to be discovered.
3 | Great Smoky National Park, Tennessee | Bring science to life with a close up view of nature in the Smokies. Learn about salamander research, local wildlife, climate change, environmental challenges to water and air pollution, biodiversity, ecosystems and so much more. See animals like white-tailed deer, black bears, coyotes, and turkeys at Cades Cove. Hike kid-friendly trails like Kephart Prong Trail and Porters Creek, and take in the sights of wildflowers found nowhere else.
A trip to the Smokies also offers a chance to learn the history of Native Americans and the early life of North American settlers through relics and landmarks that share historical facts and stories.
If you're up for a larger-than-life-adventure beyond the books, consider the Smokies for an extraordinary field trip.
WHERE: Great Smoky National Park, Tennessee | WHO: N/A
Also try: Visit a state park in your destination for similar encounters with nature. There are 3,729 state parks across the country with 11 states each having more than 100 in total.
4 | New York's Central Park, New York City, New York | This enormous oasis in the heart of New York City is another ideal outdoor option that holds a plethora of learning opportunities. Designed in 1857 by architects, Calvert Vaux and Frederick Law Olmsted to improve public health, it was America's first public landscaped park.
Home to the Harlem Meer Lake, more than 500 species of plants and animals, a Conservatory Garden inspired by the children's book, "The Secret Garden," Turtle Pond and a long list of unforgettable sights, there is plenty to do, learn and see. Take in Belvedere Castle – and don't miss the Alice in Wonderland Statue. Stop by Bethesda Fountain, one of the most famous fountains in the world and watch sea lions, snow leopards, penguins, and so much at the Central Park Zoo. Soak up the culture from talented street performers throughout the park and enjoy the open spaces where kids can play safely.
To ensure you don't miss anything, download the Central Park app for a free guide to the more than 200 things to see and do.
WHERE: East 64th Street, New York, NY 10021 | WHO: 212-439-6500
Also Try: Wherever your vacation takes you, seek out parks and trails. Go hiking, rent a boat, kayak or canoe. Enjoy fishing, camping, and outdoor escapades.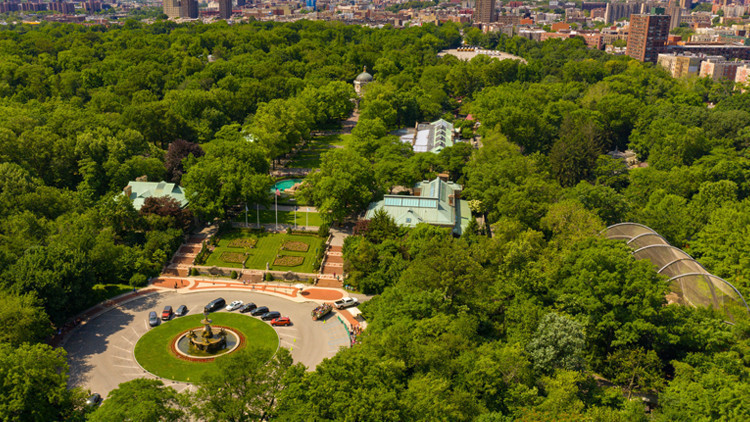 5 | Bronx Zoo, New York City New York | The 265-acre animal refuge brings nature and Zoology to life! From aardvarks and bald eagles to well-known and rare animals, there are 6,000 species and counting at the Bronx Zoo with plenty of educational facts that teach everything you need to know about the animal types. Watch bison graze, experience close encounters with penguins, cheetahs, porcupines and sloths. There is a lot to explore and learn - and best of all, outdoor viewings and open spaces make the zoo one of the safer educational vacations for kids.
WHERE: 2300 Southern Blvd, The Bronx, NY 10460 | WHO: 718-367-1010
6 | Lion Country Safari, Loxahatchee, Florida | Sitting on 600 acres of unspoiled natural area, Lion Country Safari is home to over 1,000 animals including giraffes, zebras, flamingoes, porcupines, peacocks and skinks. Viewing options include an outdoor Walk-through Safari, a Drive-thru Safari, and animal encounters from the safety of your vehicle. Expect contactless admissions, capacity limits, a streamed audio tour, and additional protocols to make everyone safe.
WHERE: 2003 Lion Country Safari Road, Loxahatchee, Florida 33470 | WHO: 561-793-1084
Also try: Most zoos are outdoors and in open spaces, so find one of the 2,400 large and diverse options in multiple cities across the country.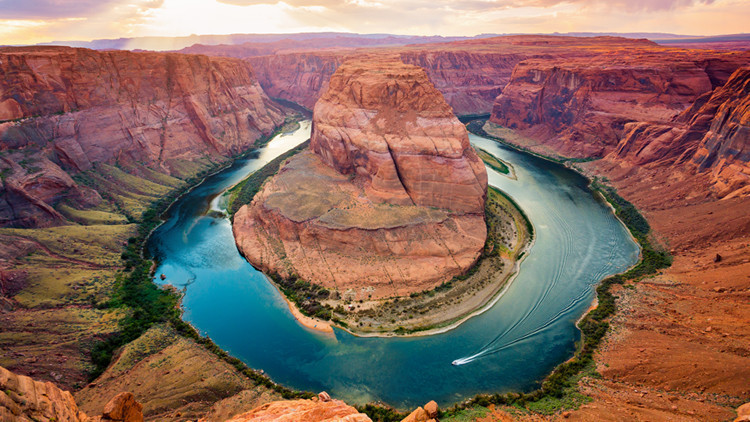 7 | Grand Canyon National Park | Known as one of the Seven Wonders of the Natural World, the Grand Canyon offers breathtaking beauty and tremendous learning opportunities for both children and adults. Its unique topography, wildlife, natural vegetation, tapestry of stunning colors, red rocks, and alpine forests offer extraordinary teachable moments about its fascinating geology. The scenic beauty and visual changes of this natural world happens with each season and creates a spectacle everyone should experience at least once in a lifetime.
But this trip is not just about the oohs and aahs, there are also fantastic opportunities for tranquil hiking, horseback riding, whitewater rafting, swimming, and walking. Chances are, you've seen pictures, but a close-up look is an incredible experience that brings nature and geology before your eyes.
WHERE: Grand Canyon National Park | WHO: 928-638-7888
8 | Sanibel Island, Florida | Welcome to the "Shelling Capital of the World," named #1 Shelling Beach in North America by Travel & Leisure. At least 250 different kinds of shells have been found on the seashore here, making it the perfect classroom for kids to learn about shells and the sea animals that make them. There's also abundant wildlife, geography, and untouched areas to explore. The historic Sanibel Lighthouse also holds countless stories and sits on a quiet beach on the eastern end of the island, making it a perfect spot for privacy - and less crowds. If you're lucky, you can catch a glimpse of manatees or a friendly dolphin or two swimming by!
WHERE: Sanibel Island, Florida | WHO: N/A
Also try: Check out the Best Beaches near Disney for more ideas.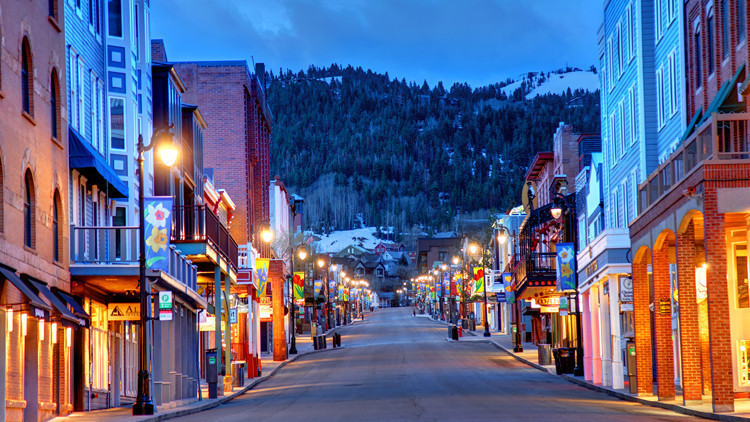 BONUS: Park City, Utah | For lovers of nature, Park City holds many lessons from its copious amounts of outdoor adventures. The mountainous terrain is not only the home of skiing, snowboarding, and Sundance, but also holds a rich history and unmistakable scenic beauty that makes it a strong educational option on our list.
Discovered in 1868 by soldiers panning for silver, Park City sits on the Wasatch Mountains at 7,000 ft. above sea level. Explore its over 400 miles of trails by bike or foot. Paddle board or raft on the Weber River, or fish at the Wasatch Mountain State Park. Experience unforgettable sights and breathtaking postcard-like views of McLeod Creek and stunning scenes overlooking the meadow from Farm Trail on a morning or afternoon. Hike along Jennis Trail, just over 5 miles long and 1,300 feet high to savor panoramic views from the top or challenge yourself – without the little ones to Fantasy Ridge; hiking 6-miles of winding trail upward to 9,900 feet high with stunning views well worth the effort!
Also try: Wherever your travels take you, look to hiking trails in national and local parks and gardens for a similar experience. Get more great ideas from Hiking Trails in Gatlinburg and Mountain Biking Trails in Park City in our Travel Blog.
Checkout our Trusty Map to find your way around!
Final Thoughts About Educational Family Vacations
Learning new things will have a lifelong impact on young minds and tomorrow's leaders. Not only is a vacation bonding time together, but children may develop inner strengths and confidence from these experiences. Any destination provides opportunities for learning and any vacation can be turned into an educational adventure.
Need to get out of the house but stay in town with the kids, while still supporting their curriculum? Try our Orlando resorts for the whole family!
Our list is by no means exhaustive, so if you are looking for more ideas, check out 51 adventurous things to do in Florida and fun things to do in Gatlinburg, TN. Down for a road trip? Get great tips from 10 Best Day Trips from Orlando, and Road Trip Games to play along the way, or many more ideas from our Travel Blog.
RELATED ARTICLE
At Westgate Resorts, when you Check-In, there's a LOT to Check-Out! Your vacation awaits! Start planning your next vacation today or talk with a vacation planner at 888-852-2959 or 407-355-2690.
* Westgate Resorts is in no way affiliated with the attractions featured in this article. Items or places listed are current as of the publishing date of this article. Please call or visit the respective website for the most up-to-date offerings and details.
When You Check-in, There's a Lot to Check Out
Sign up for our newsletter and check-in to great offers, secret stuff, and special events.