12 Eateries That Serve the Best Dumplings in NYC
Eateries that Serve the Best Dumplings in NYC
New York City is filled to the brim with culinary delights. Enjoying a steamy basket or bowl full of delicate and delectable dumplings is a must-do for any NYC foodie. Dumplings span a variety of cultures, and a multitude of preparations, so consider making a dumpling crawl by visiting some of the best dumpling dives in New York City. You might even spot some amazing rooftop restaurants in NYC.
Where to Find the Best Soup Dumplings in NYC
NYC is home to some of the best food in the world. From the best food trucks in NYC to kid-friendly restaurants in NYC and, of course, pizza and bagels, NYC is a foodie's dream. Keep reading to find the best places for dumplings in the city.
1 | Fish Dumpling | It's all in the name! Located downtown, Fish Dumpling skillfully serves up delicious fish dumplings. The dumplings are tender and juicy, stuffed with white fish and greens. Their skin is thick, though they still retain the fluffy texture that makes dumplings so delightful.
WHERE: 136-20 Roosevelt Ave, Flushing, NY 11355 | WHO: 718-353-4957
RELATED ARTICLES:
The 20 Best Bakeries in NYC [2022]
12 Top Foodie Destinations NYC Locals Keep Hidden
The 10 Best Restaurants in Chinatown NYC
2 | Vanessa's Dumpling House | A simple, casual interior doesn't present much excitement, but at Vanessa's Dumpling House the focus is on the food. Basil and chicken boiled dumplings are great for those wanting a fluffy, slightly chewy dumpling. The fried chive and pork dumplings hit the spot if you're looking for savory and crispy dumplings.
WHERE: 118A Eldridge Street, New York, NY 10002 | WHO: 212-625-8008
3 | White Bear | Some of the best dumplings in the city can be found at White Bear. Juicy and thin-skinned, they pair perfectly with hot sauce. If you're in a hurry, or it's a warm day, skip the soup. Otherwise, slurp on some soup and dumplings, though you may need to do so outside since there isn't much room inside.
WHERE: 135-02 Roosevelt Avenue, Flushing, NY 11354 | WHO: 718-961-2322
4 | La Salle Dumpling Room | Dumplings are artfully presented at this eatery. The La Salle Dumpling Room has a beautiful interior with art and decor that pays homage to Chinese culture. It invites you to linger as you enjoy delicious dumplings. Pan-fried pork dumplings are a must! Steamed shrimp dumplings are also a great choice for something with a lighter taste and texture.
WHERE: 3141 Broadway, New York, NY 10027 | WHO: 212-961-0300
5 | Lao Bei Fang Dumpling House | Sometimes it can be hard to decide whether to have your dumplings fried or steamed. No matter your choice, at Lao Bei Fang Dumpling House, you're in for a treat. The dumplings are generously sized and filled with different combinations of pork and veggies, like fried pork, leeks, pork and cabbage. Even better, the dumplings are priced nicely with a good value.
WHERE: 83-05 Broadway, Elmhurst, NY 11373 | WHO: 718-639-3996
6 | Joe's Shanghai | The juiciest of all dumplings are soup dumplings, and Joe's Shanghai excels at them. There is nothing special about the interior, but that's quite alright. The pork soup dumplings and the crab meat and pork dumplings are the two heroes of the menu. Consider some Shanghai noodle soup while you're there, too.
WHERE: 46 Bowery Street, New York, NY 10013 | WHO: 212-233-8888
7 | Auntie Guan's Kitchen | If you want some variety in your life, head to Auntie Guan's Kitchen. Offering a variety of cuisine from China, you'll find a variety of dumpling options to match. Choose to have them steamed or pan fried. Filling choices include leek, shrimp, fish, pork and lamb, as well as a tomato and egg combo. Seems like Auntie Guan knows that variety is the spice of life.
WHERE: 108 W 14th Street, New York, NY 10011 | WHO: 212-206-8388
8 | The Dumpling Shop | The small interior is unassuming with touches of farmhouse-style decor. The Dumpling Shop churns out creative and delicious dumplings at fair prices. A major highlight on the menu is the plant-based dumplings made with Impossible meatless protein. Thai green curry shrimp dumplings are perfectly pan fried and absolutely should be ordered, as well as buffalo chicken dumplings. This is where you come if you want a different dumpling experience.
WHERE: 124 2nd Avenue, New York, NY 10003 | WHO: 917-388-3782
9 | Drunken Dumpling | The interior of Drunken Dumpling is beautiful with brick walls, Chinese red lanterns and natural wood grain tables. It's a shame it's a smaller space because it's a delightful place. The pan-fried shrimp and wood ear mushroom dumplings are delectable. For soup dumplings, go with the pork soup dumplings or the crab soup dumplings.
WHERE: 137 1st Avenue, New York, NY 10003 | WHO: 212-982-8882
10 | Oh Dumplings | With a name like Oh Dumplings, you know they have to be good. This small dumpling spot is charming with its chalkboard-style menu. Boiled spicy wontons are a nice break from the norm, and standards like pork, shrimp and chicken dumplings are also popular. As good as the dumplings are, you may want to save room for the Braised Beef Bing Sandwich. This savory sandwich is coated in batter made from green bean, millet and whole grain flour; coated with egg, scallions and sesame seeds; then filled with crispy wonton and your choice of meat or veggie; and brushed with sweet and spicy signature sauce.
WHERE: 6 Bergen Street, Brooklyn, NY 11201 | WHO: 347-799-1237
11 | Mimi Cheng's Dumplings | Two sisters started this dumpling shop. Mimi Cheng's Dumplings follow the modern movement for warm and inviting dining spaces and locally sourced ingredients. The menu perfectly straddles classic tastes with some creative twists. The Reinvented Classic Dumplings with pasture-raised pork, local baby bok choy, organic cabbage, scallions and freshly grated ginger serve as the perfect example of this contemporary approach to dumplings.
WHERE: 380 Broome Street, New York, NY 10013 | WHO: 212-533-2007
12 | Spicy Village | This popular Chinatown dive is known for its delicious traditional chinese cuisine. One would be remiss to overlook Spicy Village's dumplings. The Spice Scallion Sauce Dumplings are a must. Doused in a mildly spicy, savory sauce, the soft, thin-skinned dumplings are filled with plump pork and topped with cilantro and scallions. These dumplings border on perfection.
WHERE: 68 Forsyth Street #B, New York, NY 10002 | WHO: 212-625-8299
Use Our Handy Map to Find Your Way Around!
Frequently Asked Questions About Dumpling Places in NYC
Is there a Din Tai Fung in New York?
How do they get the soup in soup dumplings?
Why is Din Tai Fung so popular?
What is the difference between dumplings and soup dumplings?
Are you supposed to eat dumplings in one bite?
Last Tips on Best Dumpling Dives in NYC
There are so many great dumpling dives in New York City that you may want to create your own dumpling crawl to try out a few. Many are cash-only establishments, so keep this in mind. Some spots are small and can get cramped, so if the weather is nice consider getting yours to go. For more foodie guides and travel tips, visit our Westgate Resorts Travel Blog.

RELATED ARTICLE: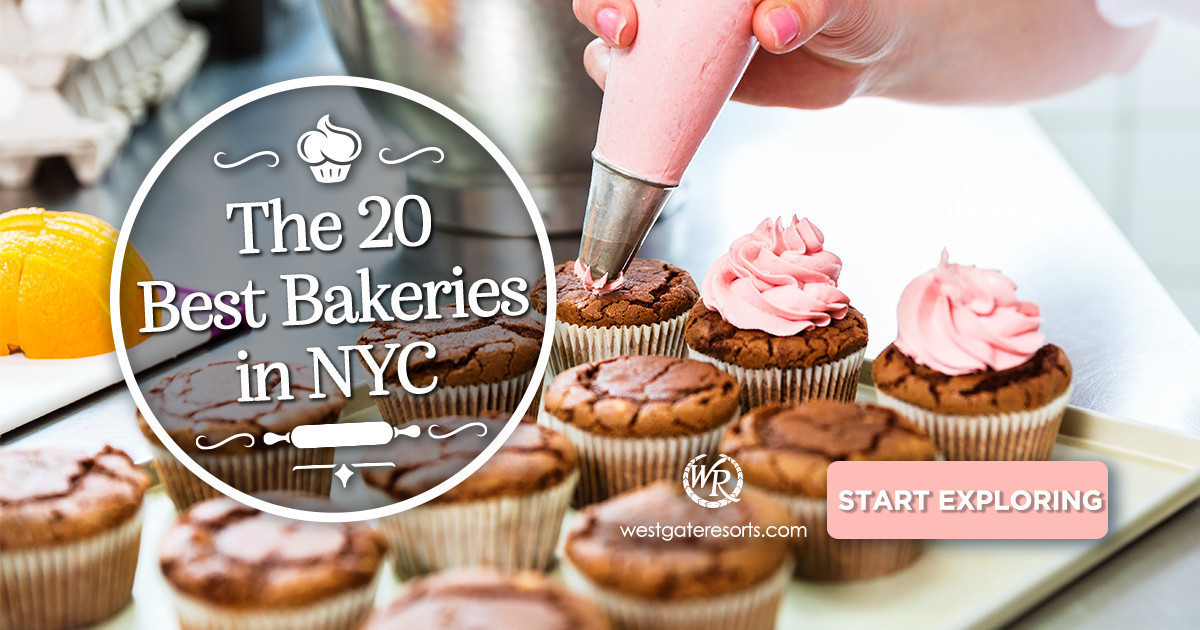 At Westgate Resorts, when you Check-In, there's a LOT to Check-Out! Your vacation awaits! Start planning your next vacation today or talk with a vacation planner at 888-852-2959 or 407-355-2690.
* Westgate Resorts is in no way affiliated with the attractions featured in this article. Items or places listed are current as of the publishing date of this article. Please call or visit the respective website for the most up-to-date offerings and details.
When You Check-in, There's a Lot to Check Out
Sign up for our newsletter and check-in to great offers, secret stuff, and special events.