The 20 Best Rooftop Restaurants in NYC [2023 Guide]
Top Rooftop Restaurants in Manhattan
Where can you find the brightest lights, most breathtaking views, giant skyscrapers and the greatest food? New York City of course! There are so many things to do in NYC, it's no wonder anybody slows down. After all, it's called The City That Never Sleeps! The Big Apple is also known for excellent restaurants and exciting bar scenes, including the best karaoke bars in NYC. If you're looking for a place to gather with friends and enjoy the world's best signature cocktails or an intimate lunch or dinner while taking in the skyline scenery, keep reading our list of the top rooftop restaurants in NYC.
Best Rooftop Restaurants in NYC
Nothing is more romantic than cocktails, a candlelit dinner and stunning skyline views. New York City's rooftop restaurants provide a romantic ambiance and the perfect backdrop for new and old couples celebrating milestones or special occasions. Spend an intimate evening alone or get a group of friends together to enjoy delicious cuisine and tasty cocktails. NYC has the perfect rooftop restaurant for your first date or for a night out on the town. Here are 20 Top Rooftop Restaurants in NYC.
1 | The Chemistry Room by Sushi Lab | The Chemistry Room By Sushi Lab hasn't been around long but is already one of the most famous sushi restaurants in NYC! You will love their delicious 13-course tasting menu. Enjoy traditional omakase, maki, nigiri, and sashimi with a unique twist and flavorful Japanese dishes made with the freshest seasonal ingredients available. Top your meal off with dessert and a crafted signature cocktail on the restaurant's covered rooftop. Sushi is served Tuesdays through Saturdays regardless of the weather.
WHERE: 130 West 47th Street, New York, NY 10036 | WHO: 212-432-0000
RELATED ARTICLES:
12 Eateries That Serve the Best Dumplings in NYC
12 Top Foodie Destinations NYC Locals Keep Hidden
The 15 Best Restaurants in NYC With A View of the New York City Skyline
2 | Roof at Park South | The Roof at Park South is an edgy rooftop bar with astonishing skyline views. Try signature cocktails and tasty dishes, such as Mediterranean cuisine from around the globe. Kick back on one of the cozy sofas or hang out in the umbrella lounge in the floral area with a scenic view. You will love this hidden gem's warm and friendly staff, hip atmosphere, breathtaking views and, of course, their food! The roof at Park South is open for business from April to November.
WHERE: 125 East 27th Street, New York, NY 10016 | WHO: 212- 204-5222
See also The 12 Best Kid Friendly Restaurants NYC Families Love: 1| Alice's Tea Cup 2| Pier I Café 3| Benihana 4| Bareburger. See More.
3 | Refinery Rooftop | Refinery Rooftop offers a modish industrial-chic rooftop cocktail scene. The restaurant's fresh and laid-back atmosphere, amazing views, light fare and cocktail menus make it a New York City favorite. It is no surprise that USA Today chose the Refinery Rooftop as the best rooftop bar for the last three years! Enjoy the comfy couches while overlooking the stunning view of the city. You will love the sites, including the city skyline and Empire State Building, while you sip on a slushy or an impeccable custom cocktail.
WHERE: 63 West 38th St. New York, NY 10018 | WHO: 646-664-0372
4 | SERRA by Birreria | SERRA by Birreria is a pop-up rooftop restaurant with an enchanting Italian countryside feel, succulent traditional Italian dishes, wines, high-end beer and specialty cocktails. Impress your favorite person with a magical evening on the rooftop oasis under the twinkling lanterns. You will enjoy the mouthwatering menu offerings, such as Italian fondue, homemade pasta and eggnog and warm cocktails.
WHERE: 200 Fifth Ave, New York, NY 10010 | WHO: 212-937-8910
5 | 230 Fifth Rooftop | 230 Fifth Rooftop is the largest, fully-enclosed rooftop garden bar in New York City. You don't want to miss this seasonal igloo bar with a transparent ceiling, quaint private igloo cabins, bottomless brunch NYC style, sushi and international fare. Sip on specialty drinks and enjoy the spectacular views of the city. There's nothing better than taking in the atmosphere while relaxing with friends or family and listening to live music with a hot whisky cider or boozy hot chocolate.
WHERE: 230 5th Avenue, New York, NY 10001 | WHO: 212-725-4300
6 | Castell Rooftop Lounge | Castell Rooftop Lounge is a swanky bar and lounge with a laid-back ambiance and breathtaking panoramic views. The drink menu includes custom cocktails, such as its famous martinis, wine, beers, and its Smoked Manhattan. While sipping on a delicious beverage of your choice, you can share one of the small plate specialties, such as spinach and cheese empanadas and a grilled smoked gouda and cheddar cheese sandwich with tomato and fennel soup. You will love this intimate rooftop cocktail lounge for the chance to get awesome pictures of NYC skyline and chill vibes.
WHERE: 260 West 40th Street, New York, NY 10018 | WHO: 929-284-3761
7 | Alma | Alma offers a fantastic rooftop and open-air dining experience! You'll love the jaw-dropping panoramic views of Manhattan and the city's skyline. Choose from plenty of delicious traditional Mexican cuisine and handmade premium cocktails. The drink menu features mezcals, tequilas and plenty of conventional and custom spirits. This rooftop restaurant is a must-visit. Stop in to enjoy the one-of-a-kind atmosphere and discover why this spot is a New York City favorite.
WHERE: 187 Columbia Street, Brooklyn, NY 11231 | WHO: 718-643-5400
8 | Magic Hour Rooftop Bar & Lounge | The Magic Hour Rooftop Bar & Lounge offers an upbeat urban amusement park vibe. A rotating carousel, put-put and amazing views of the Empire State Building make this place unique. The menu includes custom cocktails and fun foods, including disco waffle fries and carnival-style hot dogs.
WHERE: 485 7th Avenue 18th floor, New York, NY 10018 | WHO: 212-268-0188
9 | Westlight | Westlight is a rooftop bar with amazing 360-degree panoramic skyline views from the terrace and lounge. Its menu includes appetizing foods, including plates from around the globe, original signature cocktails and wine and craft beer.
WHERE: 111 North 12th Street, Brooklyn, NY 11249 | WHO: 718-307-7100
10 | Cantina Rooftop | The Cantina Rooftop is one of the city's most trendy dining and drink spots. Try the yummy Mexican dishes and a long list of specialty drinks, including tequila and mezcal cocktails. You will love the vibe and the stunning panoramic views. The rooftop is climate-controlled and has a retractable glass ceiling.
WHERE: 605 West 48th Street, New York, NY 10019 | WHO: 212-957-1700
11 | Haven Rooftop | The Haven Rooftop is a metropolitan haven with private cabanas, a French Riviera vibe, music and remarkable city views. The menu entails tasty dishes, including crab and avocado palette and heavenly chicken. Sip on one of the restaurant's custom cocktails while you relax and enjoy the tunes and views.
WHERE: 132 West 47th Street, New York, NY 10036 | WHO: 212-466-9000
12 | The DL Rooftop Lounge | The DL Rooftop Lounge is a multi-level lounge with a chandelier-lit restaurant and spectacular skyline views. Enjoy a romantic dinner in the restaurant, then explore the other unique rooms. Relax and enjoy the party on one of the largest rooftops in New York City. The extensive food and drink menus include birria tacos and other American cuisine entrees and signature specialty cocktails.
WHERE: 95 Delancey Street, New York, NY 10002 | WHO: 212-228-0909
13 | Life Rooftop | Life Rooftop is a crowd favorite with awe-inspiring views and delicious food and cocktails. Succulent dishes include whole poached lobsters, wagyu tartare and a seafood tower. Renowned mixologist Brian Miller mixes impressive cocktails that will keep you coming back for more.
WHERE: 120 West 57th Street, New York, NY 10019 | WHO: 212-729-0161
14 | Cloud Social Rooftop Bar | Cloud Social Rooftop Bar has a contemporary and laid-back vibe. The drink menu includes craft beer, wine and specialty cocktails. Try one of the restaurant's delicious appetizers, such as flatbread, pizza or hummus. The breathtaking skyscraper views of Manhattan are a must-see while you are in the city!
WHERE: 6 West 32nd St., New York, NY 10001 | WHO: 212-904-1092
15 | Pier 17 | Pier 17 offers astonishing views of New York City's most famous landmarks, including the Statue of Liberty and the Brooklyn Bridge. The restaurant has plenty of seating, a fully stocked bar, delicious cocktails and yummy recipes from all over the world. Warm and toasty fireplaces keep this comfy lounge with a chill ambiance that's warm during the winter months. The destination dining menu offers southern, Japanese and Latin sections, and has vegan and dessert options.
WHERE: 89 South Street, New York, NY 10038 | WHO: 212-732-8257
16 | Spyglass Rooftop Bar | The Spyglass Rooftop Bar features sleek and sophisticated décor with breathtaking views of Manhattan, including the iconic Empire State Building. It also has all-season spaces and open-air terraces.
WHERE: 47 W 38th St, New York, NY 10018 | WHO: 212-730-0538
17 | St. Cloud Rooftop Bar | St. Cloud Rooftop was named for the 19th-century hotel that originally occupied the site. It sits above elegantly above Times Square, which is ideal for people-watching and offers not only drinks but small plates to share.
WHERE: 6 Times Square 17th Floor, New York, NY 10036 | WHO: 212-204-5787
18 | The Delancey | Best Rooftop NYC | The Delancey rooftop area has lots of outdoor seating with comfortable lounge furniture. It's comfortable to sit on while you sip on handcrafted cocktails. While enjoying your drinks, you'll be surrounded by lots of greenery, making it very tropical despite being in the heart of NYC.
WHERE: 168 Delancey St, New York, NY 10002 | WHO: 212-254-9920
19 | Top of the Strand Rooftop Bar | The Top of the Strand Rooftop features a retractable glass roof, showing off the New York City skyline. The retractable roof makes it perfect for those hot summer nights and when the weather turns snowy in the winter. The bar is perfect for a date night or a night out with friends. Sip on a cocktail and enjoy the views of The City That Never Sleeps.
WHERE: 33 W 37th St, New York, NY 10018 | WHO: 646-368-6426
20 | Monarch Rooftop | The Monarch is located 18 stories up and offers views of Herald Square below. According to its website, "The Monarch Rooftop is the place to see and be seen." The rooftop is a great place to feel on top of the world and watch everyone below go about their day or evening while you enjoy yours.
WHERE: 71 W 35th St, New York, NY 10001 | WHO: 212-630-9993
*Bonus Rooftop Bar #1*
| Azul on the Rooftop | This rooftop bar gives off very old-world Cuban vibes straight out of Old Havana and features 360-degree views of Lower Manhattan. The vibe of the bar is very Latin, cool and fun. Imagine sitting up there with a cocktail and dancing to salsa music while drinking in the atmosphere.
WHERE: 525 Greenwich St, New York, NY 10013 | WHO: 212-608-4848
YOU MAY ALSO LIKE:
The 20 Best Bottomless Brunches NYC Locals Are Crazy About!
The Ultimate Guide to the Best Pizza in NYC
10 Mexican Restaurants NYC Locals Talk About
*Bonus Rooftop Bar #2*
| Rooftop93 Bar & Lounge | Rooftop93 Bar & Lounge is a premier nightlife destination located in the heart of downtown Manhattan. The bar features views of the northern skyline and downtown NYC. With an indoor lounge that's open all year long with floor-to-ceiling windows and a seasonal open-air rooftop area, this is a destination to enjoy no matter the weather.
WHERE: 93 Bowery, New York, NY 10002 | WHO: 212-966-9033
*Bonus Rooftop Bar #3*
| The Empire Rooftop | The Empire Rooftop overlooks the Lincoln Center complex. The Empire Rooftop is very instagramable and features two bars, a working fireplace and a retractable roof cover making it great for all types of outings all year long.
WHERE: 44 W 63rd St., New York, NY 10023 | WHO: 212-265-2600
Use Our Handy Map to Find Your Way Around!
Final Thoughts on The Best Rooftop Restaurants in NYC
New York City's rooftop restaurants and bars provide stunning skyline views and a unique experience you won't find elsewhere. Next time you're in The City That Never Sleeps, stop by and check out a few of these top rooftop restaurants and bars in NYC and rooftop bars NYC midtown east for good vibes, astonishing views, music, delicious cocktails and mouthwatering cuisine, like amazing sushi labs.
Who needs street food when you can lounge with floor to ceiling windows in NYC overlooking Times Square, the Empire State Building, the Hudson River and Manhattan skyline? It doesn't get any better than New York City. For more NYC travel tips, visit the Westgate Resorts Travel Blog.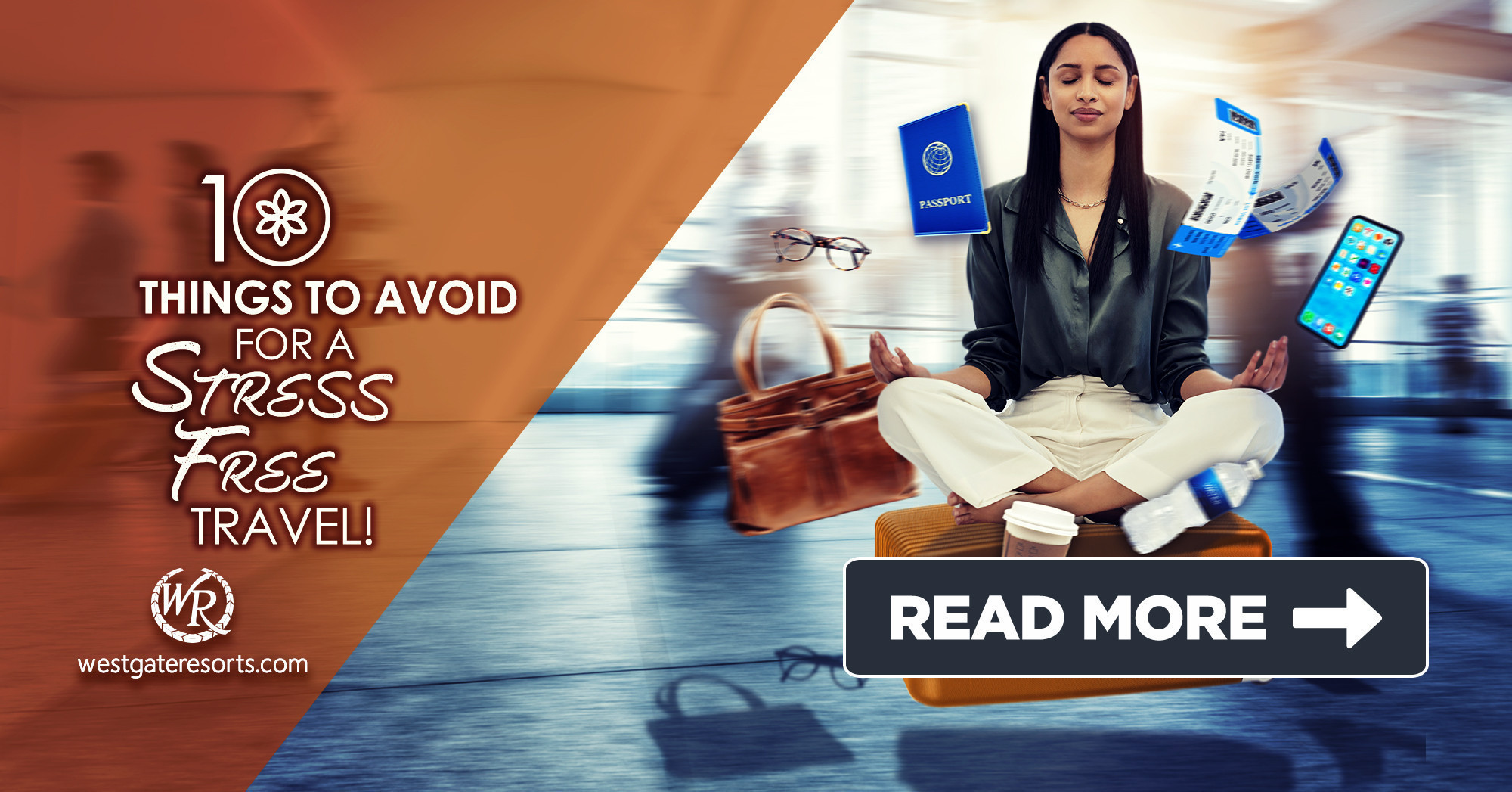 At Westgate Resorts, when you Check-In, there's a LOT to Check-Out! Your vacation awaits! Start planning your next vacation today or talk with a vacation planner at 888-852-2959 or 407-355-2690.
* Westgate Resorts is in no way affiliated with the attractions featured in this article. Items or places listed are current as of the publishing date of this article. Please call or visit the respective website for the most up-to-date offerings and details.
When You Check-in, There's a Lot to Check Out
Sign up for our newsletter and check-in to great offers, secret stuff, and special events.