10 Timeless Elvis Presley Songs That We'll Never Forget
10 Timeless Elvis Presley Songs That We'll Never Forget
The origins of rock and roll are somewhat murky. Many attribute the start of the genre to musicians in the early 1950s, such as Chuck Berry, Bo Diddley, and Little Richard. And rightfully so. The genre evolved from a combination of blues, gospel, and country music. However, there's no debate about who the "King of Rock and Roll" is. That title belongs to Elvis Presley.
From his early days in Memphis to his final years in Las Vegas, Elvis left an indelible mark on popular culture. Whether you are going to Vegas alone or wondering what to do in Vegas during the day or night, learning about this iconic performer is an excellent place to start in the city that he made his home.
Here are 10 Elvis Presley songs that stood the test of time.
10 Timeless Elvis Presley Songs That We'll Never Forget
1. Heartbreak Hotel
"Heartbreak Hotel" was one of Elvis' first big hits. It was released in 1956, quickly rose to the top of the charts, and became one of his signature songs. Mae Boren Axton wrote the song as a schoolteacher turned songwriter, and Thomas Durden, a Nashville-based country music songwriter.
The two were inspired by a newspaper article about a man who had committed suicide by jumping out of a hotel window. The cause of his suicide was attributed to loneliness, as a suicide note was found in his possession that read, "I walk a lonely street." Thus, the writers and Elvis put "a Heartbreak Hotel at the end of Lonely Street" in the song.
Musically, "Heartbreak Hotel" is a mid-tempo ballad with a twangy guitar and a drum beat that keeps things moving along. Elvis' signature vocal style is on full display here, as he wails away on the chorus with his characteristic growl. The song also features one of Elvis' most famous guitar solos, played by his longtime friend and producer, Scotty Moore.
"Heartbreak Hotel" is a timeless classic that perfectly encapsulates the early sound of Elvis Presley. The song was apparently written in one hour, which just goes to show that sometimes the best songs are the ones that come together quickly. The recording wasn't without its challenges, however, as the team faced some technical difficulties while trying to get Elvis' voice to stand out over the instrumental track.
In the end, they created a unique sound that would help launch Elvis' career and propel him to superstardom. Today, this song is featured on every Greatest Hits album of Elvis Presley's that you can find. It found international success and is one of the most popular Elvis Presley songs ever written.
RELATED ARTICLES:
Las Vegas History: A Complete Guide
12 Ways the Elvis Movie is True to Life
The Ultimate Guide to Las Vegas Shows to Open in 2022
2. "Hound Dog"
A perfect example of how Elvis shined a spotlight on the lesser known artists of his time, "Hound Dog" was originally written and recorded by Big Mama Thornton in 1952. Her version of the song was a top R&B hit, but it would be Elvis' cover that would propel it to new levels of popularity. For reference, Thornton sold 500,000 copies of her single, while Elvis sold roughly 10 million globally.
The classic 12-bar blues song was written by Jerry Leiber and Mike Stoller, two of the most successful songwriters of the 1950s. The duo was responsible for writing several hits for Elvis, including "Jailhouse Rock" and "Loving You."
In true Elvis fashion, he put his own spin on the song and made it his own. His version was a cross between rhythm and blues and country, two genres that were just beginning to be blended together at the time. Elvis' cover of "Hound Dog" also featured a rockabilly beat, which was perfect for Elvis' style of dancing.
The song became one of his most famous and helped him gain a wider audience. Note that while the first version was released in 1953, the one that remains popular today is the live recording from his appearance in Vegas in 1956. This performance is often cited as one of the most important moments in Elvis' career, as it helped him gain mainstream appeal.
A number of artists have covered the song over the years, but no one has been able to capture the magic of Elvis' version. It remains one of the most popular and timeless tunes of his career.
3. Viva Las Vegas
"Viva Las Vegas" is a 1964 song written by Doc Pomus and Mort Shuman and recorded by Elvis Presley for his film of the same name. The song perfectly captures the excitement and energy of the city of Las Vegas, which is fitting since it was written specifically for the movie.
From pretty girls to gambling, this song touches on everything that makes Vegas so unique. The song has a classic 1950s rock and roll sound, complete with a catchy piano melody and Elvis' signature crooning. The lyrics are also full of Vegas references, making it the perfect soundtrack for anyone who's ever been to the city.
The song wasn't meant to be a hit, but it quickly caught on with radio listeners and became a top 10 single. In fact, Elvis never performed the song live. However, that didn't stop it from becoming one of his most beloved and popular songs.
Today, "Viva Las Vegas" is considered an essential part of Elvis' discography. It's a fun and upbeat tune covered by the likes of Bruce Springsteen, ZZ Top, and the Dead Kennedys. The song is now somewhat of an unofficial anthem for the city of Las Vegas, and it's sure to get your toes tapping every time you hear it.
4. I Can't Help Falling in Love With You
We slow things down a bit with this next entry, which is one of Elvis' most romantic and beautiful ballads. "I Can't Help Falling in Love With You" was written by George David Weiss, Luigi Creatore, and Hugo Peretti and recorded by Elvis in 1961. The song has a simple but effective melody that's carried throughout by a gentle guitar strumming.
This song was also featured in one of the singer/actor's most famous movies, "Blue Hawaii." The film was set in Hawaii and featured a number of beautiful Hawaiian landscapes, which helped make the song even more popular.
The song's melody is based on a French melody called "Plaisir d'amour," written in 1784. However, the lyrics are entirely original and were written specifically for Elvis. The lyrics are both romantic and spiritual, touched with a sense of longing and nostalgia.
Despite being over 60 years old, you're still likely to hear "I Can't Help Falling in Love With You" on the radio today. It's a timeless love song covered by countless artists, including UB40, Celine Dion, and even Michael Buble. No matter who is singing it, this song will give you all the feels.
5. Suspicious Minds
The topic of love continues with our next entry, "Suspicious Minds." This song was written by Mark James and released in 1969. The song is a perfect example of Elvis' ability to change with the times and adapt his sound to the latest trends.
In the 1960s, soul music was becoming increasingly popular, and Elvis quickly embraced the new genre. "Suspicious Minds" is a perfect example of his soulful sound, with its gospel-inspired backing vocals and horns. The song also features one of Elvis' most iconic vocal performances, full of emotion and passion.
The lyrics of the song deal with the topic of love and trust issues in a relationship, subjects that are still relevant today. The song became his 18th number one hit and is often considered to be one of his best songs.
6. Jailhouse Rock
Perhaps one of Elvis' most traditional "Rock and Roll" songs, "Jailhouse Rock," was released in 1957. The song was written by Jerry Leiber and Mike Stoller and recorded by Elvis in just a single take.
The song is an uptempo tune with a catchy bassline and a simple but effective melody. The lyrics tell the story of a man who goes to jail and learns to rock behind bars. He then plays a show-stopping performance upon his release, impressing everyone with his new skills.
Elvis also name-drops a number of famous musicians in the song, including Shift Henry and The Purple Gang, a notorious mob group from Detroit.
"Jailhouse Rock" is on Rolling Stone's list of the 500 Greatest Songs of All Time and is considered one of Elvis' most essential recordings. The song was featured in the 1957 film of the same name, which is considered one of Elvis' best films. The movie helped to solidify his status as a bonafide rock and roll star.
The fast-paced song features The Jordanaires on backing vocals, and they help to create a thrilling and energetic atmosphere. Also worth noting that a queer lyric caused quite a stir when the song was released. In the line "number 47 said to number 3," some people thought that Elvis was singing about two men in a homosexual relationship. However, this was never confirmed and is likely just a rumor.
7. Burning Love
Revitalized by the Lilo & Stitch franchise in 2002, "Burning Love" was originally released in 1972 and was written by Dennis Linde. His Aloha from Hawaii, Via Satellite album, and TV special helped to bring Elvis' career back into the spotlight.
"Burning Love" is a classic rock song with a driving guitar riff and a catchy melody. The lyrics deal with the topic of love and how it can sometimes be all-consuming. The song is a mid-tempo ballad that tells the story of a man who is deeply in love. So in love that it feels like his heart is on fire.
The song comes at a time when Elvis' career was starting to decline. He was no longer the young, rebellious rocker he once was and was instead becoming increasingly known for his movie roles and Las Vegas performances. "Burning Love" helped to inject some new life into his career and proved that he could still appeal to a younger audience. In fact, he hadn't had a top 10 hit since Suspicious Minds in 1969.
Curiously, Elvis' marriage to Priscilla Presley was on the rocks when "Burning Love" was released. The couple would eventually divorce in 1973, just one year after the song came out.
8. Don't Be Cruel
There's no denying that Elvis' hottest years were in the 1950s. He was constantly churning out hit after hit, and "Don't Be Cruel" is proof of that. One of Elvis' most successful and well-known songs, "Don't be Cruel," was released in 1956. The song is an up-tempo rockabilly tune with a catchy melody and simple lyrics.
The lyrics deal with the topic of young love and how it can sometimes be fickle. The singer implores his love interest not to be "cruel" and to stay faithful. The song was co-written by Otis Blackwell, who also wrote a number of Elvis' other hits, including "All Shook Up" and "Return to Sender."
"Don't Be Cruel" was a massive hit, spending 11 weeks at the top of the Billboard charts. It is one of Elvis' best-selling singles, but it wasn't easy to record. In fact, it took a total of 28 takes before Elvis and the band finally got it right.
The Beatles are famously known for covering many of Elvis' songs, and "Don't Be Cruel" is one of them. Though they never released their version as a single, it still remains one of their most popular live performances.
9. Blue Suede Shoes
Elvis may be known as the King of Rock and Roll, but he was also a big fan of country music. In fact, he recorded several country songs throughout his career. "Blue Suede Shoes" is one of them. The song was originally recorded by Carl Perkins in 1955 and written by Perkins himself. Country legend Johnny Cash is also thought to have had a hand in writing the song, though this has never been confirmed.
"Blue Suede Shoes" is an up-tempo country song with a rockabilly edge. It's one of Elvis' most energetic and fun songs. The lyrics deal with the topic of shoes, specifically blue suede shoes. He implores the listener not to step on his shoes, as they are brand new, and he doesn't want them to get ruined.
Although Elvis's musical spectrum was vast, "Blue Suede Shoes" is a song that many would say defines him. It's one of his signature songs and is often considered his first true rock and roll song.
10. My Way
"My Way" is a song that needs no introduction. The classic tune was originally written by Paul Anka and recorded by Frank Sinatra in 1969. However, Elvis' version of the song, which he recorded in 1977, made it a hit all over again.
"My Way" is a slow, reflective ballad. The lyrics deal with the topic of life and how we should live it. The singer looks back on his life and reflects on all of the choices he has made. He's not afraid to admit that he's made some mistakes, but he also insists that he has no regrets.
Once again, the song is based on a French original, this time "Comme D'habitude" by Claude Francois. Elvis' version is a slowed-down, more reflective take on the original song. Considering that it was recorded the same year that Elvis died, it's easy to see why many people consider it to be his farewell song.
Elvis Presley Gospel Songs
Although Elvis often came under fire for his suggestive lyrics and on-stage antics, he was a devout Christian. In fact, he recorded many gospel songs throughout his career. Here are some of Elvis' best gospel songs.
Crying in the Chapel is probably one of Elvis' most well-known gospel songs. The song was originally recorded by the Glenn father/son duo, but Elvis' version, which he recorded with the Jordanaires, is the one that people remember. The song is a slow, sorrowful ballad about a man who has lost his faith and is struggling to find his way back. Elvis' powerful vocals shine on this track.
How Great Thou Art is another one of Elvis' famous gospel songs. Swedish missionary Carl Boberg originally wrote the song in 1885. It wasn't until 1966 that the English version, which George Beverly Shea adapted, became popular. Elvis recorded his own version of the song in 1967, and it quickly became one of his most popular tracks. The song is a ballad about the greatness of God.
In 1971, Elvis released a gospel album called He Touched Me. The eponymous lead single was written by Bill Gaither and is a ballad about how Elvis' life changed after meeting Jesus. The album was hugely successful and won him a Grammy Award for Best Sacred Performance.
Bottom Line
Elvis Presley is one of the most iconic figures in music history. He's often referred to as the "King of Rock and Roll," and for a good reason. Elvis was a true pioneer in the world of rock and roll. He brought the genre to the mainstream and helped to shape it into what it is today.
If you're looking for crazy things to do in Vegas, there's no shortage of Elvis-themed attractions. Be sure to visit Westgate Resorts, his home and stage where he performed for seven years in a residency.
Learn more about Elvis Presley history or check out our Westgate Resorts Travel Blog for vacation tips, tricks and everything you need to know about your favorite destination.

RELATED ARTICLE: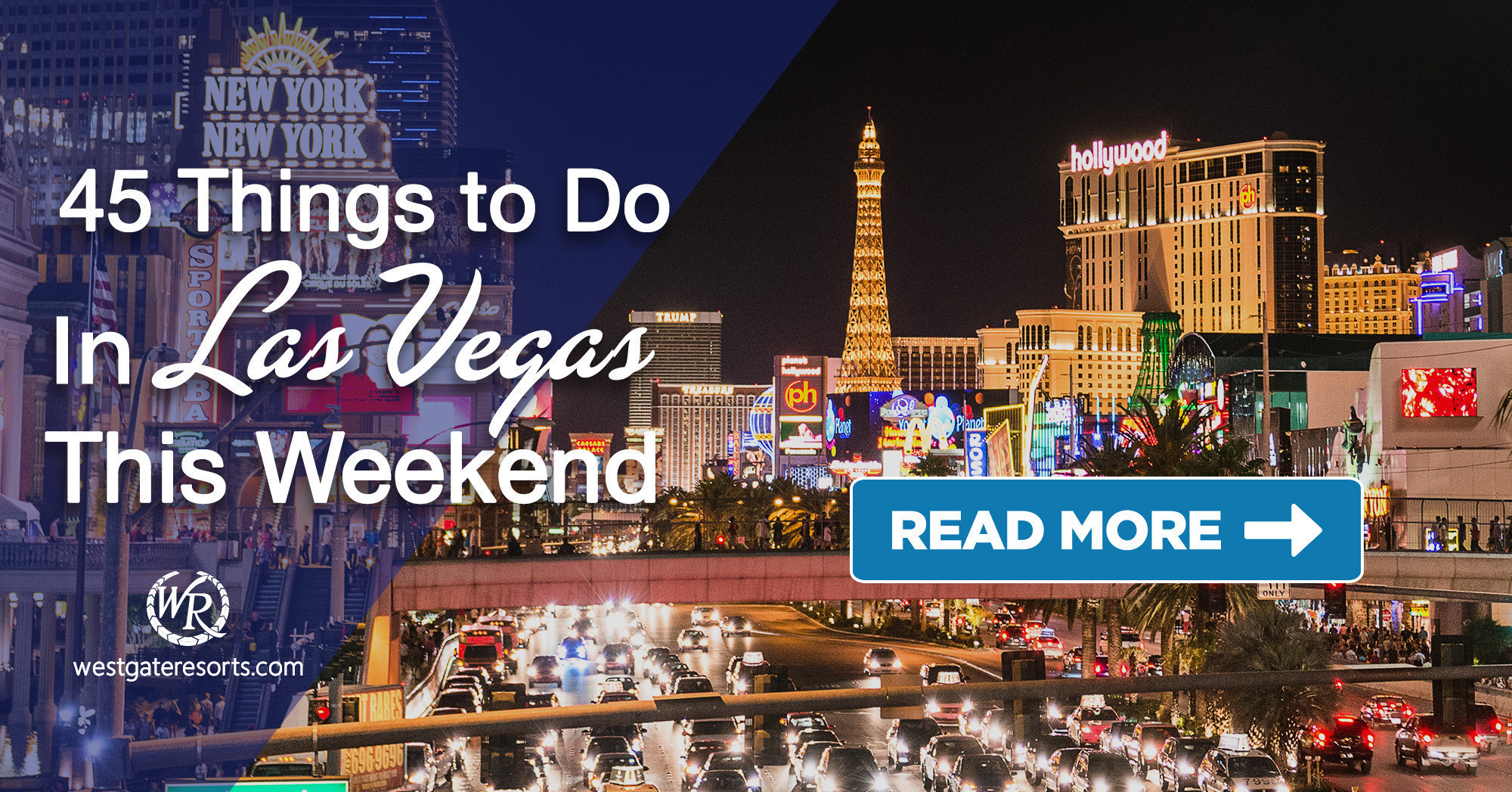 At Westgate Resorts, when you Check-In, there's a LOT to Check-Out! Your Las Vegas vacation awaits! Explore our Las Vegas resorts today or talk with a vacation planner at 888-852-2959 or 407-355-2690.
* Westgate Resorts is in no way affiliated with the attractions featured in this article. Items or places listed are current as of the publishing date of this article. Please call or visit the respective website for the most up-to-date offerings and details.
When You Check-in, There's a Lot to Check Out
Sign up for our newsletter and check-in to great offers, secret stuff, and special events.