12 Ways the Elvis Movie is True to Life
12 Ways the Elvis Movie is True to Life
Have you seen the movie, Elvis? Whether you're looking for things to do during the day or night, add this film to the top of your list! Baz Luhrmann's latest film extravaganza is a biopic, titled Elvis, centers on the iconic singer through the decades. The film follows the titular King of Rock n' Roll across more than 20 years, through the '50s, '60s, and into the '70s. The film begins with his childhood days, stretches through his meteoric rise to stardom as both a rock star and a film star, and then goes his long, slow decline over the final years of his life.
Elvis Movies
Primarily, the film is told through the point of view of his longtime manager, Colonel Tom Parker, who is portrayed brilliantly in the film by Tom Hanks. Additionally, though, the film also highlights Elvis' relationship with his wife, Priscilla Presley.
But how much of this glittery, musical wonderland is true to life? Well, that's where we come in! The film is incredibly true to life, with a true attention paid to all the details while keeping the charm and style expected from Luhrmann. We've cherry-picked our favorite twelve details from Elvis that are true to the real-life history of the King of Rock n' Roll himself.
12 | Elvis Presley Attended Gospel Revival Church Meetings in his Childhood
The story of Elvis includes this little detail about the King's childhood. He grew up in and spent much of his childhood in an area colloquially known as "The Hill," which was a higher-income predominantly black neighborhood in Tupelo, Mississippi.
It was during his time living in The Hill that Elvis learned of and became deeply inspired by gospel church music, introduced to him through gospel church revival meetings that he attended. The community in Tupelo, where the Hill was located, was known as "Shake Rag," and was a much larger community than what the film shows.
RELATED ARTICLES
10 Top Military Movies We All Love
The Top 10 Rodeo Songs of All Time
The 10 Best Movie Theaters in Las Vegas to See Your Favorite Flick
11 | Elvis and Captain Marvel Jr.
Although the yellow lightning bolt that a young Elvis is shown wearing during his childhood is a work of fiction on the part of Luhrmann, what is true is that the real-life Elvis Presley was a huge fan of the Captain Marvel Jr. comic book series. Matter of fact, his trademark hair style was modelled after the comic book character in question, and he would even incorporate half-capes into part of his stage outfits as a nod to his comic book hero.
Later in his life, Elvis even commissioned several pieces of jewelry, which included several necklaces and a ring, with a lightning bolt and with the letters "TCB" above the bolt, which stands for "Taking Care of Business in a Flash." It wasn't until around 1974 when Elvis began to display this motto and logo, which was when he was well into his late 30s.
10 | The Girls! The Girls!
Although the film might seem to be an exaggeration on Luhrmann's part, girls were completely and utterly desperate to get a piece of Elvis Presley. These girls were screaming for him, reaching for him, and, in fact, chasing after him. All of that was a part of Elvis' life and performances.
His looks, sexualized dancing, and his mesmerizing voice were all a part of the seductive appeal that the King had on women. His on-stage gyrations were the stuff of the period's juke joints and gospel tents, which the majority of women had never been exposed to until Elvis brought them into the mainstream consciousness. Tom Hanks' Colonel Parker is quite right when he states that Elvis is very much "a taste of forbidden fruit."
9 | Elvis Joined the Army
While in the film, Elvis is nearly arrested for his provocative dance moves and his manager figures that joining the army will help repair his image, that isn't true to life. Elvis did, though, become a part of the U.S. Army. Although, Elvis in real life didn't enlist, he was drafted. He entered the U.S. Army on 24 March 1958, an event which was marked with much pomp and circumstance.
However, Elvis stated that when he was drafted that "the army can do anything it wants with me." His intent was that he didn't want to be treated differently from any other recruit; in other words, he didn't want special treatment simply because he was famous.
After completing basic, Elvis was assigned to Friedberg, Germany, where he was made a member of the 3rd Armored Division. It was while he was stationed abroad in Germany that he met Priscilla Beaulieu, whom he would later marry. He would ultimately spend two years in the Army and donated his pay to charity.
8 | Priscilla's Age When She Met Elvis
Priscilla, who is portrayed in the film by Olivia DeJonge, was only fourteen when she first met Elvis – who was ten years older than her, at twenty-four. They began dating shortly after their first meeting in Germany, and Priscilla had to work at striking a balance between her high-profile romantic relationship with Elvis and finishing high school.
When Priscilla was fifteen, Elvis invited her to live with him in Memphis. Her parents gave their consent, fearing that their daughter (who claimed to be deeply in love with Elvis) would run away if they didn't. The couple would ultimately tie the knot six years later in 1967.
7 | Tom Parker Wasn't in the Military
Although he was known widely as "Colonel" Tom Parker, that wasn't actually his real name – and he didn't even serve in the army. Rather, he was born in the Netherlands as Cornelis van Kuijk and later entered America, where he worked in a carnival. Allegedly, he changed his name to Tom Parker after joining the army to avoid deportation – as he entered America illegally.
For his title of "colonel," it was a gift for helping the governor of Louisiana, Jimmie Davis, with his election campaign. As a reward for his assistance, Davis awarded Parker the honorary rank of colonel in the Louisiana State Militia – which was honorary because there wasn't an organized militia in Louisiana. However, Parker used the title throughout his life and, as depicted in Luhrmann's film, he was simple known as "the Colonel" to many.
6 | Elvis and His Pink Cadillac
This is absolutely true to life! Matter of fact, there's an entire page on Wikipedia devoted to Elvis' famous pink Cadillac. To be specific, it's a pink 1955 Cadillac Fleetwood Series 60. However, although the film gets this detail right, the color is slightly off.
The real-life car was a lighter shade of pink, versus the darker, richer shade that's portrayed in the Luhrmann film. Elvis originally purchased the car in blue and it had a black roof. One of Elvis' neighbors, a man named Art, repainted the Cadillac to its iconic shade of pink, which was dubbed "Elvis Rose." The shade itself is a light pastel pink.
Now, in March of 1956, several months following an accident that Elvis' guitarist, Scotty Moore, got into, Elvis had the car redone. The roof was painted white, he had the body retouched to fix the damage, and the upholstery was replaced as well.
5 | Elvis' Drug Addiction
True to life, Elvis was addicted to prescription medications for years. He abused opiates, antihistamines, barbiturates, hormones, tranquilizers, and sleeping pills. When it comes to his opiate addiction – which included Demerol, Dilaudid, Percodan, and codeine – they caused him severe constipation, for which he took laxatives.
Part of the myth of Elvis' death is that he was straining on the toilet when he died, with the strain causing him to suffer a heart attack. His girlfriend at the time, Ginger Alden, found him unconscious on the bathroom floor in the master suite of his Graceland mansion. Surprisingly, this isn't an uncommon death.
At the time of his death, there were fourteen drugs in his system in total. His death is frequently attributed to something known as "polypharmacy," which is where various different prescription drugs are taken simultaneously to treat one or more medical conditions. Elvis' personal physician of a decade, Dr. George Nichopoulos, was charged with multiple counts of misconduct for the number of prescriptions that he prescribed to Elvis.
Nichopoulos would go on to testify that Elvis would travel with at least three suitcases of drugs for both himself and his entourage. Additionally, Priscilla Presley, Elvis' ex-wife, would go on to tell Barbara Walters in an interview that Elvis was giving her sleeping pills not long after they began dating, while she was still in her early teens.
Visit Victoria's Voice and read about Westgate's initiatives to lead the fight against opiate addiction.
4 | Colonel Parker: Cheating Elvis Out of His Royalties
The answer? Yes. There's a long-standing rumor that Colonel Parker took a whopping 50% of Elvis' earnings, which is, in fact, an exaggeration and not factual in any manner. However, it is true that a judge ruled in 1980 that Colonel Parker had defrauded Elvis' estate, claiming millions. There are some who take the accusations farther, blaming Parker for Elvis' death, believing that Parker was overworking him and pushed him to the edge.
However, what else is true is that there wouldn't be an Elvis Presley as we know him without Colonel Parker – and vice versa. It's true, though, that Parker – a showman through and through – placed profit above everything, including artistry.
3 | Elvis' Influences
One of the things that the film gets right (and also fudges a little) are the influences that blues and gospel music had on Elvis Presley. However, it also ignores that he drew a lot of influence from rock 'n' roll and country music – the latter of which is omitted almost entirely from the film. Much of this is down to Luhrmann's choice to focus on the idea that Elvis was appropriating black culture and benefitted massively from doing so. While the latter is definitely a reality, it does distort the facts in that Elvis Presley was also greatly influenced by southern country music.
However, the reality is that Elvis' sound was unique – not a complete appropriation of any singular genre or combination thereof. An argument could also be made that his incorporation of elements from blues and gospel music acted as a gateway to people who picked up an interest in those genres.
2 | Parker the Carny: Discovering the King
While early on in the Luhrmann biopic, Parker and Elvis meet at a carnival. However, Elvis and Parker didn't meet in real-life at a carnival, nor did Parker convince him to sign on as a client in a hall of mirrors. By the time that Parker met Elvis in real-life, he'd been out of the carny life for years; matter of fact, he'd been managing country music artist Hank Snow at the time that they first met. It was one of Parker's assistants who saw Elvis perform, later suggesting that Parker should look into him.
The performance that is depicted in the film, though, did actually happen. It just happened three months after Elvis recorded his first single for Sun Records, "That's All Right." The single was released in July of 1954. Parker himself wouldn't discover Elvis for another year – and the scene on the Ferris wheel where they discuss working together also never happened.
1 | Priscilla's Reaction to the Film
As one of the leading figures in the film who is still alive, Priscilla absolutely loved the film! She stated on her Facebook page that: "… a true story told brilliantly and creatively that only Baz, in his unique artistic way, could have delivered." She was also full of praise for Austin Butler, who portrays Elvis in the film. Of Butler, she stated: "Bravo to him… he knew he had big shoes to fill."
She was also full of praise for Hanks' portrayal of Colonel Parker, stating that, "What a character he was. There were two sides to [the] Colonel." However, she refrained from commenting on Olivia DeJonge's performance as her.
Frequently Asked Questions About the New Elvis Movie
Q: What is the rating for the new 'Elvis' movie?
A: The new 'Elvis' movie is described as "a fizzy, delirious, impishly energized, compulsively watchable 2-hour-and-39-minute fever dream — a spangly pinwheel of a movie that converts the Elvis saga we all carry around in our heads into a lavishly staged biopic-as-pop-opera."
Q: Does Austin Butler sing in 'Elvis?'
A: Yes! Butler performs the singing in the portions of the film when Presley was a young man.
Q: Who plays Priscilla in the new 'Elvis' movie?
A: The actress who portrays Presley's ex-wife is Olivia DeJonge.
Q: What is the new Elvis movie about?
A: The film follows the life and career of "The King of Rock and Roll," Elvis Presley, including his childhood, early days in the industry, rise to fame, and his rocky relationship with his manager, Colonel Tom Parker.
Q: How much did Tom Parker steal from Elvis?
A: The final estimation is Parker had defrauded the Presley estate of $7 million to $8 million in just three years.
Q: Did Harry Style audition for 'Elvis?'
A: Yes! Styles had even expressed his disappointment for not being cast in the leading role.
Q: Does Austin Butler play guitar?
A: Of course! As well as being a great singer, Butler has also been playing the guitar (and piano) since the age of 13.
Q: How was Priscilla when she married Elvis?
A: While their romance sparked controversy, the young Priscilla was 21 years old when the two wed in Las Vegas in 1967.
Q: How much did Lisa Marie inherit from Elvis?
A: On her 25th birthday, she inherited the estimated $100 million estate.
Q: How much did Elvis get paid for Aloha from Hawaii?
A: Believe it or not, Elvis paid $1,000 for his ticket. His show was aired in over 40 countries and viewed by 1.5 billion fans.
Q: Who is the director of the new 'Elvis' Movie?
A: Known for his visionary storytelling in 'Moulin Rouge,' 'Gatsby,' and 'Romeo and Juliet,' Baz Luhrmann was the perfect director to tell Presley's story.
Q: What is considered the best Elvis movie?
A: According to IMBD, 'King Creole' is the best Elvis movie of all time.
Botttom Line
When it comes down to it, the film Elvis is less aimed at Elvis purists than at the public. It's a fantastical piece of cinema, that only Luhrmann could bring to life. But it's important to remember the realities of Elvis' life – and his death. Elvis' life was almost larger than life – his rise to fame astronomical in its speed, achieving something that most modern celebrities can only dream of: fame as a musician and a film star.
Up until his last live concert in December of 1976, Elvis "lived" and played at what's now known as the Westgate Las Vegas. If you enjoyed the film, are a fan of Elvis, and love to appreciate real, living history, then visit the Westgate Las Vegas Resort and Casino. Enjoy live shows with the best cover bands in Vegas, dining, world class amenities and non-stop action.
Like what you just read? Check out our Travel Blog for vacation tips, tricks and information about amazing vacation destinations.

RELATED ARTICLE: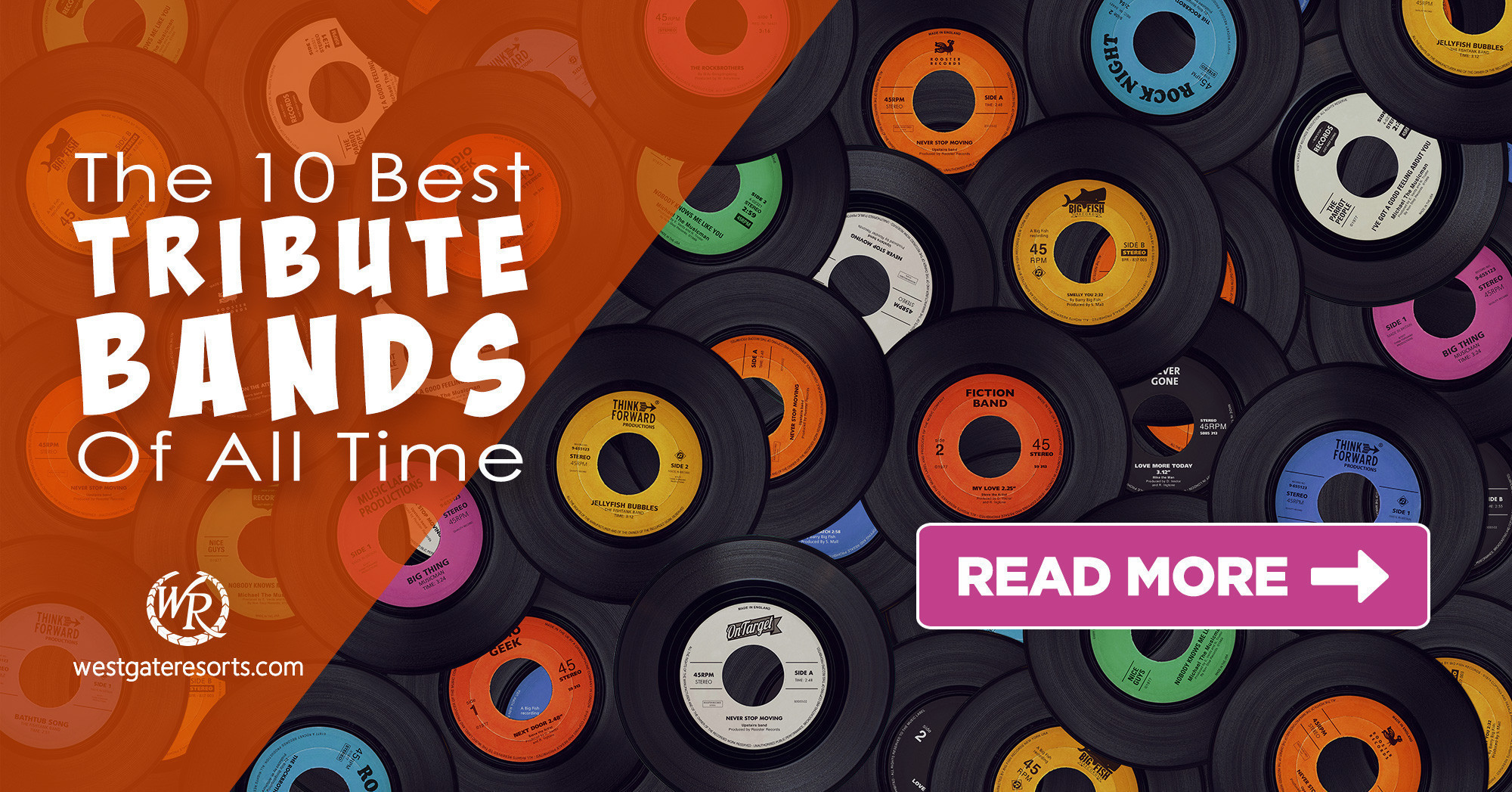 At Westgate Resorts, when you Check-In, there's a LOT to Check-Out! Your vacation awaits! Start planning your next vacation today or talk with a vacation planner at 888-852-2959 or 407-355-2690.
* Westgate Resorts is in no way affiliated with the attractions featured in this article. Items or places listed are current as of the publishing date of this article. Please call or visit the respective website for the most up-to-date offerings and details.
When You Check-in, There's a Lot to Check Out
Sign up for our newsletter and check-in to great offers, secret stuff, and special events.