The 12 Best Family Travel Blogs You Need to Read
The 12 Best Family Travel Blogs You Need to Read!
If you're looking for some top-notch family travel advice or want to hear entertaining stories of other people's wild adventures, then you've come to the right place! A good family travel blog will inspire families to pack up their bags and set off on an adventure of their own.
We've put together 12 amazing family travel blogs that will not only fuel your wanderlust, but provide curated lists of top destinations for family travel, tips and tricks for navigating life on the road and all the challenges and benefits that come with it, plus laugh-out-loud stories about travel gone wrong.
Every family is different and has their own special needs, interests and things they want to accomplish, so finding the perfect blog, or blogs, to help you pinpoint the best hotels, restaurants, tours, must-see sites and educational activities is an important first step before your family jets off into the great, big unknown.
#1 Family Travel Blog
By the time you're ready to take off on your next adventure, you'll have an itinerary filled with all the best family vacation spots and destinations you'll want to visit.
It doesn't matter whether you're traveling with a baby or your little ones aren't so little anymore, these 12 blogs are filled with details on the best family-friendly vacation ideas that will win everyone over. Plus, they might also bring your family closer together. Who doesn't love that?! Let's dive right in!
1 | Westgate Resorts Travel Blog
The Westgate Resorts Travel Blog is filled with fun travel guides for families sightseeing around the United States. From surf lessons in Cocoa Beach to Disney World on a budget, the blog's posts all feature up-to-date information on the best attractions and activities for families.
The blog reveals the top suggestions for families with kids ranging from infants to teenagers. Whether you want to find the best restaurants in Orlando or the top food tours in New York City, the Westgate Resorts blog has the right post for you.
BEST FOR: A great blog for families looking to travel in Orlando and experience its world-famous theme parks!
2 | Trekaroo
Trekaroo is dedicated to family-friendly vacations and traveling the world with kids. From Disney World to camping in Europe, there are plenty of guides on things to do, places to see and what to avoid when you're visiting different locations.
The blog's articles are trusted because they've been written and tested by real families. You can find all sorts of itineraries for places around the United States and abroad. In addition to big vacation ideas, there are also loads of guides to help you plan a fun weekend getaway or holiday staycation.
BEST FOR: Trekaroo is a go-to source for its travel guides for specific destinations and locations, including national parks and cities and towns around the U.S. and the world. The guides are written for families by families.
3 | The Backpacking Family
This family travel blog focuses exclusively on tropical-themed getaways in Asia, namely Thailand, Vietnam and Malaysia. It also has loads of tips for visiting the Land Down Under with kids, so if Australia has always been on your dream vacation list, this blog will help you learn all you need to know about planning an awesome Aussie family trip.
If you dream of a life spent traveling the world with kids, there are even guides to schooling around the world on The Backpacking Family that offers amazing insight into the trend of using the planet as your kids' classroom.
BEST FOR: This family blog is great for families looking to explore Asia and Australia, especially if parents are looking for educational experiences on the road.
4 | This Adventure Family
Want to set off on an epic family road trip? Read This Adventure Family travel blog before you do! Specializing in RV life and full-time family travel, this blog highlights the beauty of traveling cross-country as a family, and all the things you need to know before you do.
Follow along as Ryan, Natalia and their two sons, Benjamin and Jack, as they explore homeschooling from the road and take in sights across America. Along with city guides across the country, they also give practical traveling advice, like how to get mail when you're on the road.
BEST FOR: This Family Adventure travel blog specializes in RV life for full-time family travelers.
5 | Traveling Canuks
Cam and Nicole are a Canadian couple who love to travel the world with their two young sons. Their content is a great resource for parents of small children who want to know how to pull off a vacation with toddler sidekicks along for the ride!
From Disney World mistakes to avoid, and plenty of tips on what to do in Canada as a family, their posts are authentic and insightful. While they may come from the Great White North, they've been all over the world, toured the U.S. and written lots of great posts to help other parents make their journeys unforgettable.
BEST FOR: If you're looking for travel advice with kids, specifically younger children, in Canada, the Traveling Canuks are your go-to source.
6 | Kids Are a Trip
One thing every parent knows is that you need a sense of humor to travel with little ones. This family travel blog takes that in stride. Written by Kirsten, a mom of three boys in their early and mid-teens, Kids Are a Trip has guides for parents in every part of the U.S. and abroad.
Learn how to take a family cruise, make travel fun for teens and get the low-down on all the best spots to see as a group wherever your wanderlust takes you.
We particularly recommend this blog for parents whose kids are a bit older. It can be a struggle to engage teens on lengthy trips, but Kirsten's itineraries are bound to be a hit.
BEST FOR: This blog is good for families with teens who are looking to explore the U.S. and abroad.
7 | Thrifty Family Travels
Don't let your budget stop you from going on adventures! Thrifty Family Travels is a blog all about traveling on a budget with kids. You'll discover how to save money on airfare, accommodations, food and more with helpful guides and how-to posts.
The blog is organized by destination, so you can easily find information that suits your itinerary. There are guides for Australia, the U.S., Asia, Europe and even the South Pacific. This blog is a great reminder that memories are the most valuable part of any vacation.
BEST FOR: Traveling as a family on a tight budget? Thrifty Family Travels will save you money! The blog features guides on how to save money on airfare, hotels, food and activities in different destinations all over the world.
8 | Our Family Passport
Have you ever looked at family vacations on Instagram and wonder how the parents manage to make everything look so perfect? You're not alone! Our Family Passport spills the secrets on those "Insta-worthy" vacations everyone dreams about, so you can have one of your own.
One of the blog's biggest discount ideas is using points instead of cash to travel. While you'll need to spend time earning your rewards, it makes future getaways so much more affordable.
Although it takes some extra work, traveling with kids doesn't have to be stressful or chaotic. This family travel blog walks you through budgeting and planning, so you can make your next adventure as relaxing as it should be.
BEST FOR: If you're interested in "travel hacking" by using points instead of cash, check out Our Family Passport!
9 | No Back Home
Karilyn is a single-parent travel expert who teaches her audience how to be a full-time adventurer with a child. While you may not have such extreme travel ambitions, there's still plenty to gain from her blog that digs deep into the ins and outs of traveling across the U.S. and abroad as a solo parent.
Along with her 12-year-old son, she crafts itineraries that focus heavily on getting out in nature and experiencing the beauty of the world. You can find guides to Yellowstone, Joshua Tree, Sequoia Park and more destinations near California (and the world) on her site.
BEST FOR: Any solo parents out there looking to travel with their children? No Back Home focuses on the travel of a single mom and her son. She makes it happen, so you can too!
10 | Kids on a Plane
Nervous about flying with a baby? How about taking kids on their first plane ride? This practical family travel blog helps parents get their little ones accustomed to jet-setting, making the whole process a fun one.
In addition to travel tips for parents with babies and small children, Kids on a Plane also has plenty of family-friendly destination guides in major U.S. cities like NYC, Dallas and Orlando, as well as Toronto, Vancouver, Canada and parts of the Caribbean.
BEST FOR: Traveling with newborns or very young children is a difficult time to navigate for any parent. Throw travel into the mix and chaos ensues. Fear not though, Kids on a Plane focuses on how to travel with your little, little ones, so make sure you're taking notes!
11 | Travel Dads
Chris and Rob Taylor are a happy couple raising two kids, traveling the world and documenting their adventures. Their content helps traveling dads learn all the important things they need to know, like planning a trip to Hawaii or going to Disney World for the first time.
In addition to awesome advice, they share tons of tips drawn from their own experience as traveling fathers. Their content is helpful, fun and great for any parent who wants some travel tips and major travel inspiration.
BEST FOR: The Travel Dads are a great source for same-sex parents looking to hit the road or take to the skies with their families.
12 | The Traveling Child
The Hambrick family has been to more than 35 countries and 10 national parks, and they're firm believers that if kids can live somewhere, they can visit too.
They've been traveling with children since their first daughter was 10 weeks old, and their adventures have taken them from Egypt to Guatemala and many places in between! In addition to parent travel tips, they also provide great suggestions on things to do across the U.S. and overseas.
BEST FOR: If you've ever wanted to leave it all behind and become a nomadic family, The Traveling Child is a blog for you! Learn the ups and downs of living full-time as a traveling family.
Final Tips for Taking a Family Vacation
Family travel blogs are a great way to find new destinations and learn all the best tips about going on adventures with your kids! Westgate Resorts offers plenty of detailed guides on the best things to do as a family in destinations around the U.S., including Orlando, New York City, Daytona Beach and so many more! So, who's ready to wrangle the whole family and set out on an adventure?!

RELATED ARTICLE: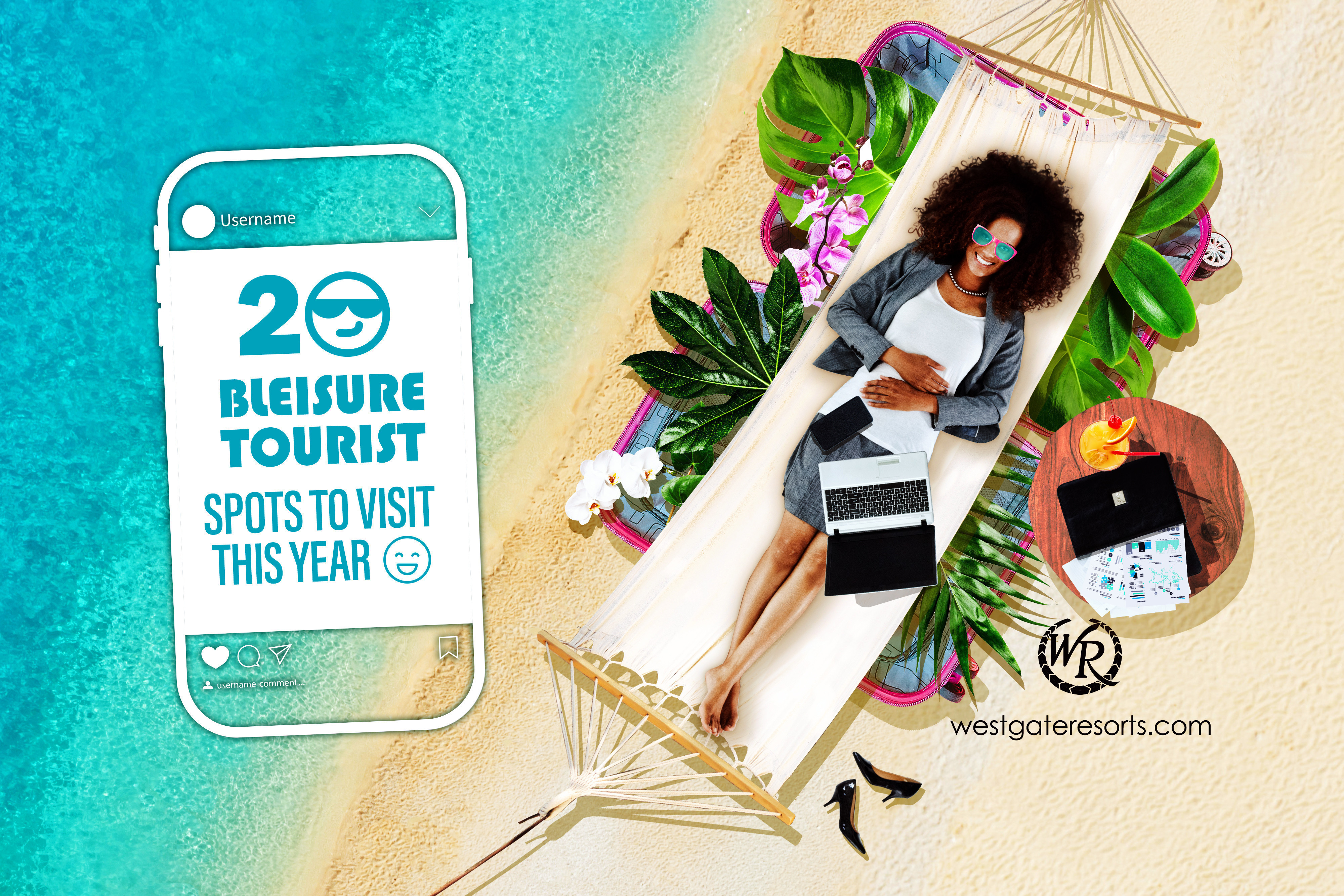 At Westgate Resorts, when you Check-In, there's a LOT to Check-Out! Your vacation awaits! Start planning your next vacation today or talk with a vacation planner at 888-852-2959 or 407-355-2690.
* Westgate Resorts is in no way affiliated with the attractions featured in this article. Items or places listed are current as of the publishing date of this article. Please call or visit the respective website for the most up-to-date offerings and details.
When You Check-in, There's a Lot to Check Out
Sign up for our newsletter and check-in to great offers, secret stuff, and special events.