10 Historic Cocktails That Made It to Manhattan's Top Shelves
10 Historic Cocktails That Made It to Manhattan's Top Shelves
When you're on the lookout for crazy things to do in NYC at night, consider a historical cocktail bar crawl! You can visit some of the best Irish pubs in NYC, or try wine bars near Grand Central Station NYC.
No matter what part of the city you're in, there's a great classic cocktail menu of must-try concoctions. Whether you're in the mood for a smooth whiskey vermouth or a classic American Mint Julep, there's no better place to get old time drinks than The City That Never Sleeps.
The Best Cocktail Bar NYC Locals Recommend
There are plenty of rooftop bars in NYC, or if you prefer something more intimate, the Tudor City Tavern in Westgate New York Grand Central. There, you'll find a vintage lounge specializing in making the best classic cocktails you'll find in Manhattan.
When you pull up a seat, consider ordering one of these 10 historical cocktails by their forgotten vintage names. Here are the 10 best historic cocktails you'll find in NYC. Remember to drink responsibly.
1 | Cosmopolitan | Perhaps the most quintessential classic cocktail you'll find in NYC is the beloved Cosmopolitan. If you're a fan of Sex and the City, you'll undoubtedly recognize this as one of Carrie Bradshaw's go-to drinks.
Also known as a Cosmo, you can grab one of these delicious cranberry cocktails just about anywhere in the city.
Made with vodka, cranberry juice and freshly squeezed lemon or lime, they're as timeless as they are refreshing. The Cosmopolitan is also an all-seasons cocktail that transitions seamlessly from spring all the way through to autumn.
The original Cosmopolitan made its debut in 1975 at the Minneapolis, MN, Cork & Cleaver steakhouse. Bartender Neal Murray whipped up the concoction and said, "How cosmopolitan!" The rest is history.
RELATED ARTICLES:
The Ultimate Guide to the Best Pizza in NYC [UPDATED 2023]
The 20 Best Food Tours in NYC to Sink Your Teeth Into! [UPDATED 2023]
20 Top Spots to Find the Best Ramen NYC Locals Recommend
2 | Bee's Knees | We're taking a trip back to the Roaring 20s with the Bee's Knees! This fun cocktail inspired by the Gilded Age came to light during the height of Prohibition in the United States.
The essential ingredient to a good Bee's Knees is lemon, which adds a nice zing to the recipe of gin and honey syrup.
There are a few stories about where this classic cocktail got its start. Some attribute its origination to Jewish bartender Frank Meier, who worked at the Ritz Paris in the 20s. In 1929, a newspaper article claimed that the drink was made by an American socialite named Margaret Brown.
Whatever the case may be, we know that this drink's name speaks for itself, and it's absolutely worth ordering when you're out and about for a fun night in the city.
3 | Moonwalk | One of the most famous 1960s cocktails is the Moonwalk. Rumor has it astronauts Buzz Aldrin and Neil Armstrong had this drink when they touched back on Earth after their history-making trip to the moon in 1969.
Fruity, floral and refreshing, this classic cocktail uses sparkling wine or champagne in place of a base spirit. The secret to getting the perfect Moonwalk is shaking grapefruit juice, orange liquor and rose water with ice, then topping with your best fizzy bubbly.
Consider ordering this instead of the traditional brunch Mimosa the next time you're dining in NYC. It's so good, you just might want to moonwalk yourself down the street.
4 | Death in the Afternoon | This cocktail boasts one of the weirdest drink names, and you can thank famed author Earnest Hemingway for it. His suggestion to pour absinthe into a champagne glass with ice and drink three to five "slowly" led bartenders to make a more tame version that's just as delicious.
A classic Death in the Afternoon features the same original two ingredients, but you'll want to stop with just one. You can enjoy it with a heavy lunch or dinner, but we suggest savoring the sips as this drink has the highest alcohol content on our list.
5 | Bijou | The name bijou is French for "jewel," and this sparkling cocktail is exactly that. With a rich color and even sweet flavor, we're surprised that it's become a vintage cocktail. There's no doubt you'll soon see it returning to popular menus.
One of the most noteworthy Victorian drinks, a recipe for the bijou can be found in a vintage cocktails book called "New and Improved," by bartender Harry Johnson. He gave the drink its name for its coloring, a combination of clear "diamond" gin, ruby vermouth and emerald chartreuse.
6 | Brooklyn | You may be in Manhattan, but you can still order a timeless Brooklyn. This lesser-known forgotten cocktail contains Maraschino cherry liqueur, rye whiskey, dry vermouth and Angostura bitters. These bitters are a specific type that hail from the House of Angostura in Trinidad and Tobago.
Inspired by the borough of the same name, the Brooklyn dates back to 1890, where it first appeared in a vintage cocktails book called "Jack's Manual."
Jack was a bartender in Hoboken, NJ, who worked in Wall Street in lower Manhattan. He didn't have any deep connection to Brooklyn, but nevertheless, he created a cocktail that is still a favorite among many locals today.
7 | Moscow Mule | In the United States, the Moscow Mule had fallen out of favor in recent years, but it's starting to gain more attention among the millennial crowd. With a kick of delectable ginger beer, it delivers a jolting zing of flavor followed by a nice hit from its base spirit, vodka.
Although it dates back to the 1940s, the Moscow Mule is one of the better-known historical cocktails. This means you can find it at just about any establishment. It just might not be on the menu. However, don't let that stop you from ordering one!
The Moscow Mule was most likely created by Wes Price, the head bartender of a Los Angeles British pub called Cock n' Bull around 1941. However, it's also possible that the drink was made to help offload a large collection of Smirnoff vodka and ginger beer that the bar's owner, Jack Morgan, had at the time.
Whatever the case may be, the Moscow Mule is a classic cocktail that will make you want to sit back and savor every sip.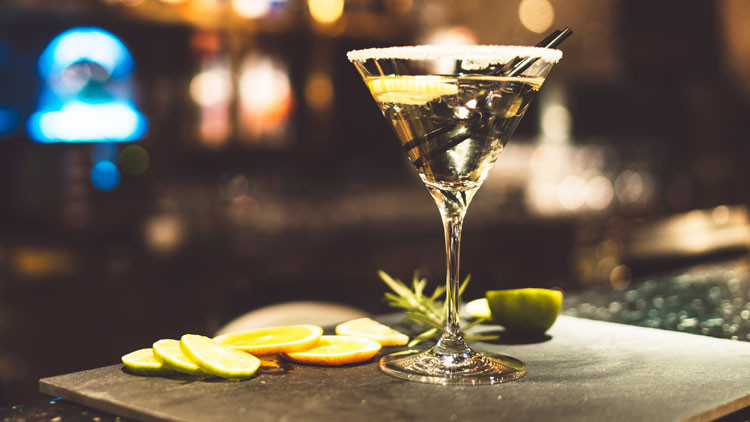 8 | A Classic Martini | You might think this is a strange cocktail recipe to include on our list, but the truth is that the classic martini hasn't been given much attention over the last decade. In the 2010s, it was cast aside by the wildly popular appletini, and since then, fruity spins on this iconic cocktail have left the original high and dry (pun intended).
If you want a classy drink that's elegant and refined, you can't go wrong with the signature martini. It's made up of five parts dry gin to one part vermouth and an olive garnish perched along your well-chilled cocktail glass.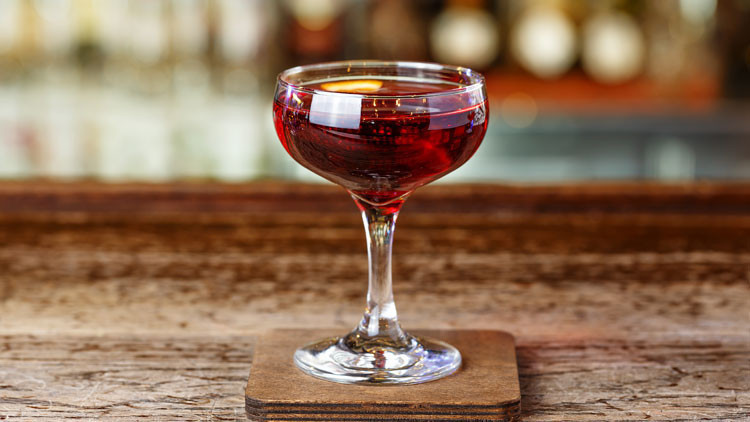 9 | Manhattan Club | Also known as just the "Manhattan," this signature staple got its start in the 1870s, making it one of the oldest Victorian cocktails still around today. The most likely origin story is that the Manhattan cocktail comes from the eponymous Manhattan Club, which existed from 1865 to 1979.
The Manhattan Club was an exclusive social club for New York's democratic society. Upscale politicians, writers and other influential figures often enjoyed the private club's events. Historians believe that a doctor by the name of Iain Marshall created the Manhattan for a banquet honoring presidential candidate Samuel J. Tilden.
Today, the Manhattan cocktail is one of the most classic American cocktails you can order. And what better place to try it than the borough it's named after?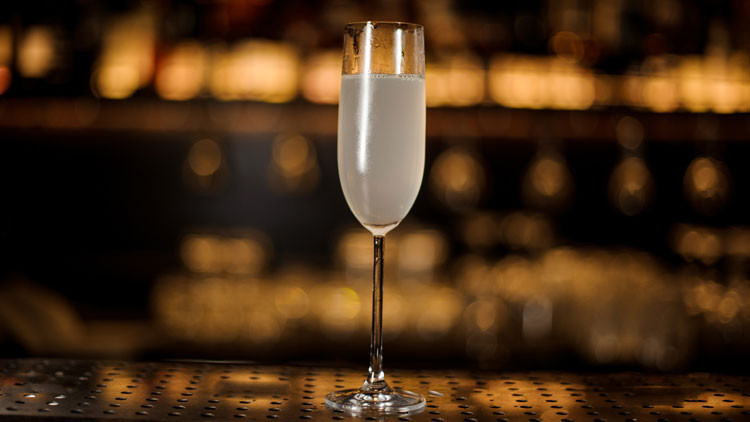 10 | French 75 | A dazzling duo of gin and champagne, carry this WWI-era drink in all its glory. Also known as the "Soixante Quinze," this old drink feels brand new with its sweet flavor and light body — perfect for enjoying during brunch.
The French 75 was born in Paris at the New York Bar. Its simplicity echoes the timeless beauty Parisian style is known for, while its bold combination of lemon zest and sugar make it quintessentially New York.
A simple syrup makes the cocktail sweet, so those who prefer light and refreshing drinks over the more intense, whiskey-based cocktails will love it.
Consider ordering one the next time you're grabbing lunch in the city, or pair it with some savory finger foods in the evening. If you stop by the Westgate New York Grand Central, you can easily begin your next NYC adventure at the Tudor City Tavern.
Historic Cocktails Exclusively Served at Tudor City Tavern:
"The Rag Gang Smoking Gun"
Signature Smoked Old Fashioned. Made with Eagle Rare bourbon, and crafted with Peychaud's blood orange bitters, luxardo cherries, orange expression, chilled with an ice sphere and served in a smoking decanter from ignited cherry wood.
Cochran's "Apple"
Wheatley Vodka, Fireball Cinnamon Whiskey, and apple cider garnished with a cinnamon-dusted apple slice and a cinnamon stick.
Fun Fact: Over the next 50 years, the Tudor City area became the center for high crime, ruled by the famous Irish gangster Jimmy "Paddy" Cochran and his Rag Gang.
Goat Hill Mule
Wheatley Vodka, Fresh Squeezed lime juice, and ginger beer served in a copper mug.
Fun Fact: By the mid-1800s, the neighborhood, Tudor City deteriorated and the area became known as "Goat Hill" due to the number of goats and squatters that lived there.
Tudor Mary
Wheatley Vodka, Worcestershire Sauce, Fresh ground black pepper, zesty bloody mary mix, garnished with celery stalk, blue cheese stuffed olives, and a seasoned salt rim.
Tudor City Sunrise
Cane run light rum, fresh squeezed lime juice, Campari Apertivo, pineapple juice, and egg whites dry shaken and cold shaken garnished with edible orchid.
Last Tips for Finding the Best Historic Cocktails in NYC
The great thing about New York City is that you always have options no matter what part of Manhattan you're in. Whether you decide to stay on the Upper East Side or head downtown to Soho or LES, there will be plenty of bars with unique ambiance and signature menus to tantalize your palate.
While Midtown is home to many Irish pubs and dive bars, Chelsea and Gramercy feature many refined establishments that feature elegant decor, refined menus and gorgeous rooftop views.
Start your next city getaway at the Westgate New York Grand Central, where you can easily catch a cab or enjoy a nice walk to some of the best bars and restaurants in the city. You can also check out some great NYC food tours when you're in the city.
For more food guides and travel tips, visit our Westgate Resorts Travel Blog.

RELATED ARTICLE:
At Westgate Resorts, when you Check-In, there's a LOT to Check-Out! Your vacation awaits! Start planning your next vacation today or talk with a vacation planner at 888-852-2959 or 407-355-2690.
* Westgate Resorts is in no way affiliated with the attractions featured in this article. Items or places listed are current as of the publishing date of this article. Please call or visit the respective website for the most up-to-date offerings and details.
When You Check-in, There's a Lot to Check Out
Sign up for our newsletter and check-in to great offers, secret stuff, and special events.