A Quick Guide to The History of New York City
A Short History of New York City
New York City remains one of the most sought out destinations in the world. From its swanky NYC jazz clubs to the amazing adventures in NYC at night, there remain many sights to see and things to do in the City That Never Sleeps! While you may picture New York City as an urban center and concrete jungle, it is also one of the world's most diverse areas and melting pots of different people, experiences, and stories which make it an exciting place to visit.
The Histories and Stories of New York City
But New York City wasn't always the image of hustle and bustle that much of the world knows it to be today. Within this multifaceted city lays a rich historical backdrop populated with complex cultures and people. In this article, we will dive into the history of this unique city (before the rise of the amazing things to do in NYC we can experience today) and see how learning more about its rich past can help us love it even more today.


History of New York City: The Beginnings
The history of New York City can be traced back to the origins of the United States, with the earliest version of the City That Never Sleeps beginning when it was first settled by Dutch traders in the early 1600 and 1700s. Back then the city was far from its glorious stamp as a fervent cultural center but rather acted as a key trading point for the Americas and inhabitants interested in dealing with the "new world."
From here history moved on step-by-step, first starting with the British taking over the city from the Dutch, effectively changing the name it had, New Amsterdam, to the name we know it to be today, New York. Despite being a regional hub for the British, the revolutionary government by George Washington also set up a base near Brooklyn as a way to leverage power away from Britain. This same location can still be visited to watch playful re-enactments of pre-revolutionary America, perfect for the history buffs out there.
After the revolutionary war, New York grew into an important center for cotton production as well as other industrialized sectors. This gave way to the development of the Erie Canal, which supported trade and boosted the city's ability to attract investment even more. From here on out, New York was on its way to being a political, economic, and cultural powerhouse in America.
RELATED ARTICLES
15 Historical Sites in NYC That'll Blow You Away!
10 Historical Figures That Put NYC on the Map!
20 New York City Facts That Will Amaze You
The 20th century was an evolutionary period for the city of New York. More money and an influx of new inhabitants created a rich environment of different experiences that paved the way to the unique identity that New York has today. Here are some of the ways that you can experience the city and see how it developed into one of the most iconic places to live and visit today.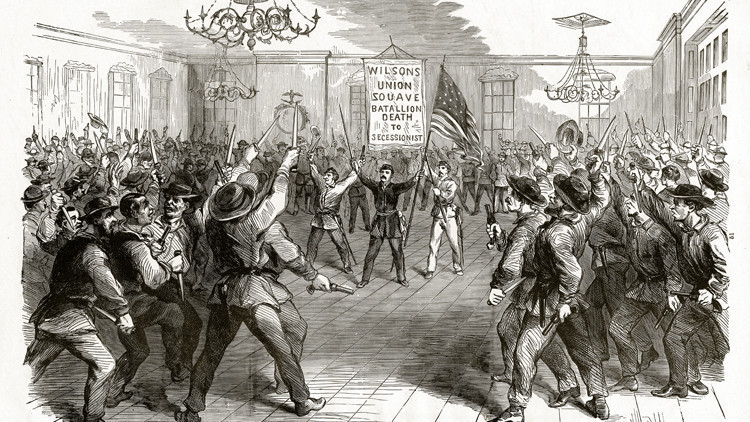 History of New York City: Politics
New York City gets a lot of attention for its various cultural contributions, but often people don't recognize its importance in government development as well. During the developments in trade and agriculture within New York, a new influential political organization was set-up to manage the dozens of new industries being put in place. This organization was known as Tammany Hall, named after venerated Native American chief Tamanend. At the height of its historic power, Tammany Hall was able to extend its influence on major US congressmen, senators, and governors.
Though Tammany Hall did help many immigrants find their footing in New York, its later years were characterized by corruption, embezzlement, and political posturing that made it overly influential over many matters in American Politics. It eventually ceased to exist by the 1950s as leadership was eventually removed from power, though its former headquarters in 44 Union Square can still be visited as a major venue for performing arts as well as a cultural headstone for the politics that defined a generation in New York.


History of New York City: Stage
Speaking of performing arts, New York has been known for its landmark theatre areas in Broadway, where both new and returning shows can be seen live for theatre lovers and novices alike.
The term Broadway has since expanded into two more categories known as Off-Broadway and Off-off Broadway. These terms essentially refer to the seating capacities that theatres showcasing specific shows have, with the largest shows occurring in Midtown Manhattan's Theatre district near the Lincoln Center.
Broadway theatres often showcase large scale musicals, including cultural cornerstones like Oklahoma! and recent smash hits like Hamilton. You can catch smaller, more intimate productions in Off-Broadway and Off-off Broadway as this allows newer, fresher stories to be told to audiences in more accessible ways. Indeed, even Off-Broadway and Off-off Broadway productions eventually find themselves on the main district (and at times Hollywood screens), including classics such as In the Heights, Rock of Ages, Rent, and even the immeasurable Grease.


History of New York City: Visual Arts
For those opting for more individual and contemplative art showcases, New York City's innumerable galleries, museums, and art popup shows are a haven for those interested in the visual arts. Keen appreciators of art would likely know that the Metropolitan Museum of Contemporary Art, colloquially known as MoMA, was founded in the city in 1929 and became a landmark location for new contemporary art within the city.
Those interested in more independent galleries are invited to visit Chelsea, known for having almost 200 different independently run galleries in the area. Another area worth the visit would be DUMBO, which stands for Down Under the Manhattan Bridge Overpass. This neighborhood often showcases larger exhibits that various museums and collectors often inhabit as a way to view newer works as well as showcase past collections.
If you're curious to know why some of the biggest names in art, including Michel Basquiat, Keith Haring, and Andy Warhol, seem to have found footing in New York, then these places should be on your must visit list.


History of New York City: Music
Those more musically inclined will find themselves in for a treat when visiting the Big Apple. Classical music lovers and symphony fans will be delighted to know that the New York Philharmonic, which was established in 1842, still regularly performs in their base, David Geffin Hall located in the Lincoln Center for the Performing Arts.
Fans of more contemporary music can visit Birdland, an iconic jazz club named after the legendary saxophonist Charlie Parker, as well as Minton's Playhhouse, which has since been established as both a national and local historic place in the city.
Even newer forms of music can be found taking root in New York, from the roots revival of American Folk music centered in city's Greenwich Village, Disco's emergence in the 1960s through Studio 54, Punk Rocks' foray into the scene through spots like CBGB, as well as some of the earliest forms of hip-hop and R&B through talents such as Jay-Z, the Notorious B.I.G, Wu-Tang Clan, and Run-D.M.C.


History of New York City: Film and TV
Movie lovers are bound for a treat as New York is probably one of the most common settings for a movie taking place in a highly urbanized yet lively city. Much of this stems from the industry's love for the city, with the Kaufman-Astoria film studio being a landmark location for many silent films and modern cinema, and eventually TV through shows like Sesame Street and Orange is the New Black.
Events like Tribeca Film Festival, established by Robert De Niro in the early 2000s, are regularly held in the city as well, bringing together independent films from all over the world as well as premier screenings for new releases of landmark movies like Star Wars and even video games like L.A. Noire. Film and media fans can look forward to the next festival this coming June 2022.


More Things Not to Miss in New York
You yourself can take a trip down memory lane by visiting the locations where these different historical events occurred. But there remains so much more to see in the city that it can be difficult to keep up with everything to do - such as visiting the Statue of Liberty to see what it was like for some of the earliest travelers to spot that monument. Holiday visitors can also visit the Rockefeller Center as they showcase their famous Christmas tree and ice-skating events.
Final Thoughts on the History of New York City
New York City is one of those places that is captivating and unforgettable. From the fun facts about New York City, and those New York City landmarks that tell even more tales about its fascinating history, NYC is a history buff's dream – and an awesome place for all the experience.

RELATED ARTICLE:
At Westgate Resorts, when you Check-In, there's a LOT to Check-Out! Your New York City vacation awaits! Explore our New York City hotel today or talk with a vacation planner at 888-852-2959 or 407-355-2690.
* Westgate Resorts is in no way affiliated with the attractions featured in this article. Items or places listed are current as of the publishing date of this article. Please call or visit the respective website for the most up-to-date offerings and details.
When You Check-in, There's a Lot to Check Out
Sign up for our newsletter and check-in to great offers, secret stuff, and special events.