The Absolute Best Ways to Save Money on Your Disney World Vacation Getaway
"A person should set his goals as early as he can and devote all his energy and talent to getting there." – Walt Disney
Uncle's Walt's inspirational quote could just as easily be applied to the intrepid traveler who takes the time to plan ahead and make the most of his or her vacation getaway to Walt Disney World Resort. By following the money-saving tips below, you can enjoy incredible savings on your next trip to see the Mouse without sacrificing your family's comfort or enjoyment:
Save Up for Your Trip
Don't rely on credit cards with their exorbitant fees to pay for everything once you get to Disney World. Start saving early by setting up a separate Disney World fund – for instance if you sock away just $50 a week for a year, you will have $2,600 saved for your trip. Also, place "found money" like your tax refund into your Disney World fund.
Vacation during the Off-Season
Avoid the crowds and enjoy significant discounts by vacationing at Disney World during the value season, which typically runs from after Labor Day weekend through the end of September and after New Year's Day until just before Presidents' week in February. Theme parks are the most crowded during Spring Break, from mid-June to mid-August, Easter weekend, Thanksgiving week, the week before Christmas through New Year's Day and on three-day holiday weekends such as Memorial Day and Labor Day.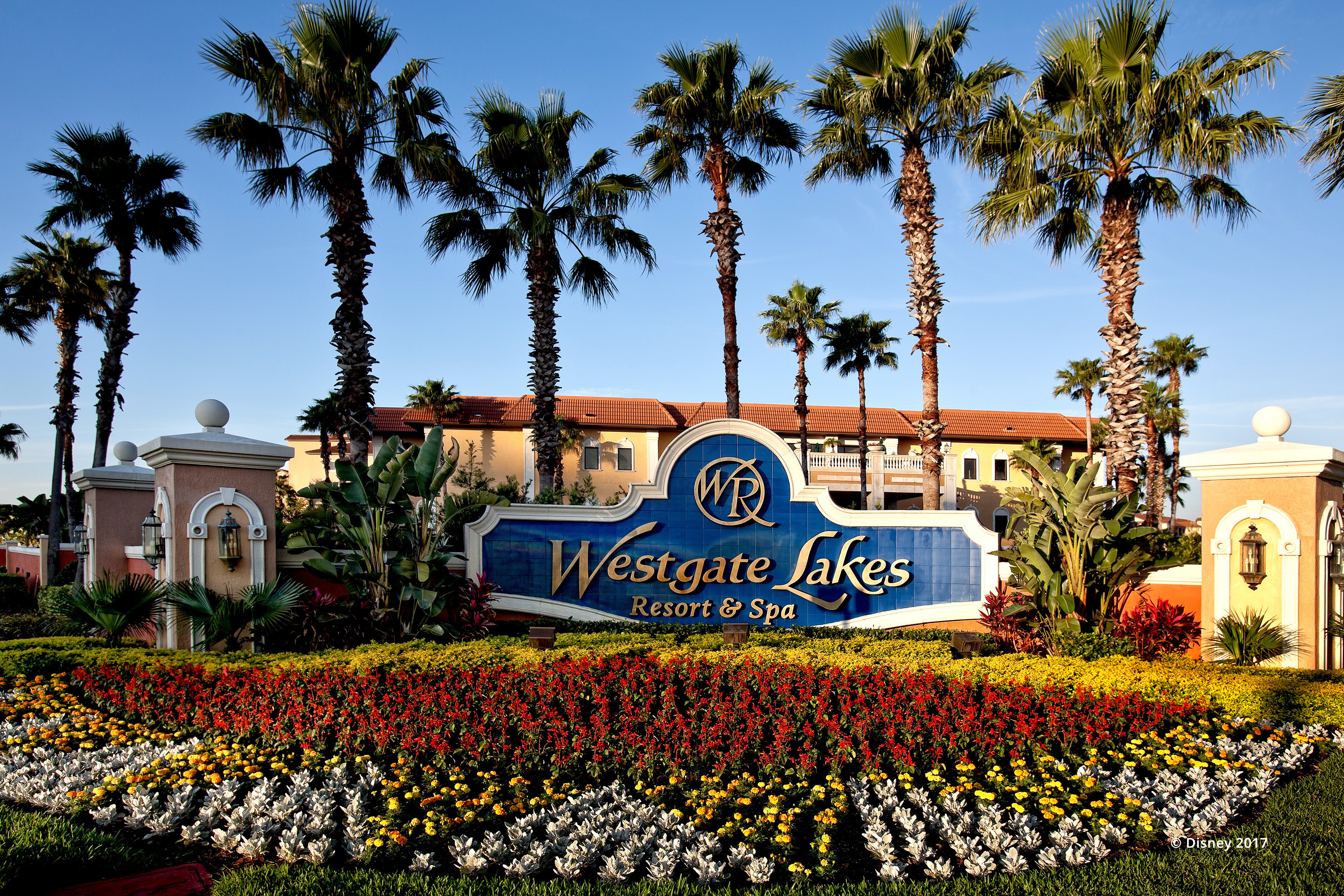 Shop Around for the Best Hotel Deal
Although staying at a Disney property has its perks, many Kissimmee resorts lie within a mile of the main entrance to Walt Disney World Resort, feature spacious accommodations (many which contain fully equipped kitchens) and world-class amenities, and offer complimentary scheduled theme park transportation.
Purchase Multi-Day Tickets
Do not wait to purchase your Disney World tickets at the gate – seek out the best online deals before you arrive to the theme parks. Disney World offers more multi-day ticket deals than ever before, so choose the appropriate ticket options for your family's length of stay. Depending on your plans, you may wish to look into "Park Hopper" tickets that allow you and your family to come and go as you please throughout any of the four Disney World theme parks: Magic Kingdom Park, Epcot, Disney's Hollywood Studios and Disney's Animal Kingdom Theme Park. Make sure not to overdo it – schedule some time to relax and unwind during your Disney vacation.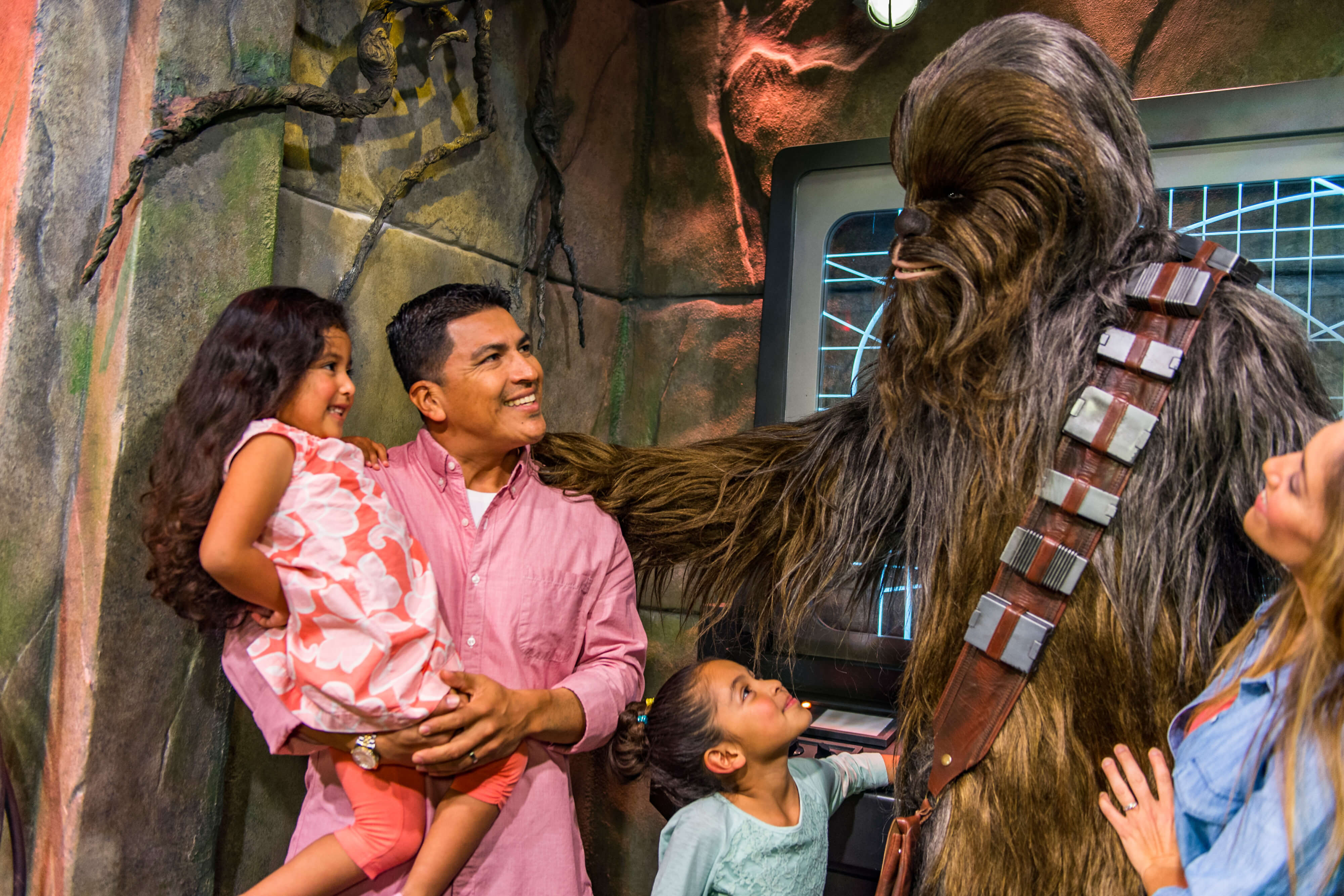 Eat Out Wisely
If you intend to dine at one of the Disney World theme parks, make lunch your big meal of the day when prices are significantly lower than for dinner (especially true for Epcot's World Showcase). Taking advantage of one of the Disney Dining Plans may or may not be a good idea for you based on how often you intend to actually dine on Disney property. Don't forget to bring along some water bottles and small snacks for the kids during a long day at the theme parks. In addition, avoid spending extra money at Disney Character Breakfasts and simply take your children to one of the free character meet and greet areas throughout the theme parks such as Town Square at Disney's Magic Kingdom Park for photo opportunities and autographs. If you have a large family, you might want to consider one of the many budget, all-you-can-eat buffets that are located just outside Disney World property along International Drive and Highway 192 in Kissimmee.
Seek Out Discount Tickets
Do online research before you get to Orlando in order to take advantage of ticket deals at the theme parks.
Establish a Budget for Souvenirs
Stick to a souvenir budget and seek out some of the area souvenir shops and factory outlet stores outside the theme parks for good deals on Disney merchandise. Purchase such necessities as sunscreen before you arrive at the theme parks, since prices at Disney are more expensive for those items.
Take a Break from the Theme Parks
By taking occasional breaks from the Disney World theme parks, you and your family can unwind and save money in the process. Stroll through Disney Springs and Disney's Boardwalk, which both offer specialty shops and theme restaurants. Take a road trip to Cocoa Beach (just an hour away and home to the world-famous Cocoa Beach Pier) or even enjoy the great outdoors by hiking the trail at the 11,500-acre Disney Wilderness Preserve in Kissimmee. It is open daily between November and March and Monday through Friday between April and October.
Enjoy Membership Discounts
If you are a member of AAA, AARP or the U.S. military, be sure to check into the availability of any special rates or discounts available during your Disney World vacation at hotels, restaurants and attractions. In addition, Florida residents should seek out any available discounts on Disney World tickets.
Experience Select Disney World Annual Events at No Extra Cost
You may wish to schedule your Orlando vacation around one of Disney's highly acclaimed annual events and festivals – many of which are included with the price of admission – such as the Epcot International Flower & Garden Festival in the spring, Epcot International Food & Wine Festival in the fall and Epcot International Festival of the Arts in the winter.
Looking for Disney resort in Orlando? When traveling to Disney World, Westgate Resorts has 8 resorts to choose from that fit within most travel budgets. Looking for a hotel in Cocoa Beach, FL near the beach? Westgate Cocoa Beach Resort has you covered with the only luxury hotel Cocoa Beach has to offer!
At Westgate Resorts, when you Check-In, there's a LOT to Check-Out! Your Kissimmee vacation rentals await! Explore our Orlando resorts today or talk with a vacation planner at 888-852-2959 or 407-355-2690.
Ready For A Central Florida Getaway?
Whether you're looking for some cool Disney World facts, or just some great escape rooms in Orlando, we've got some awesome family hotels in Orlando Florida for your next Disney getaway! With so much to see near Disney, it's no wonder that our travel blog is your top source for news on Volcano Bay Universal Studios, where to plan your next summer staycation, finding the best inexpensive weekend getaways Florida has to offer, the best things to do in Orlando for free or the hottest spots on famous International Drive! Looking to change it up? Explore fun day trips in Florida, get some off-road action on some Central Florida trails, or get some scary good selfies at these haunted places in Florida! No matter what your ideal trip looks like, we've got you covered!
Other tagged pages of interest: orlando hotels near disney, resorts near universal studios orlando, lake buena vista resort, kissimmee resorts, kissimmee hotels, hotels orlando, orlando resorts, resort hotels, staycations
When You Check-in, There's a Lot to Check Out
Sign up for our newsletter and check-in to great offers, secret stuff, and special events.