Westgate's Year in Review
Westgate's Year In Review 2019
It's an exciting time to be a Westgate Owner! The team at Westgate Resorts demonstrated their commitment to adding greater value to your Vacation Ownership throughout 2019.
Highlights from 2019
Westgate Owner Account Management Website
We relaunched the Westgate Owner Account Management Site (OAM) in 2019! From any device, you can:
Book and manage reservations in real-time

Exchange, deposit and bank your week

Reserve additional nightly Owner rentals
And so much more…without picking up a phone. (Though we're always here for you). Make sure you've set up your online account to get ready for new enhancements in 2020!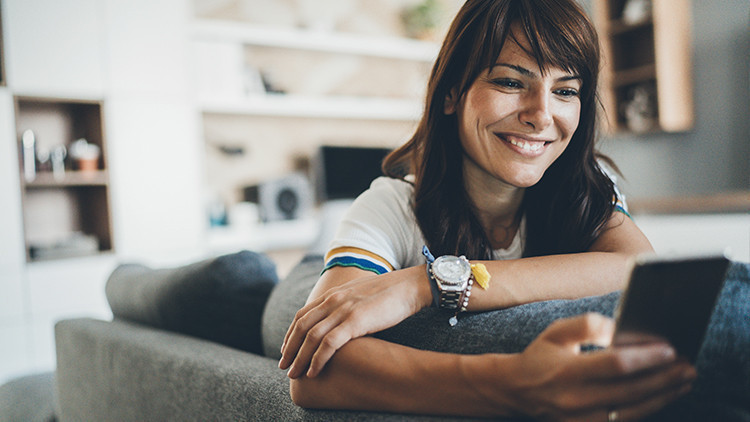 Westgate Resorts Mobile App
Speaking of online accounts, we launched our highly-anticipated Westgate Resorts Mobile App! It's available as a free download in Apple, Windows, and Android App Stores. Features include:
Mobile Check-in from anywhere and avoid waiting in long lines

Make payments & view your payment history

Account management from any device;

Ability to view resort photos and videos;

Reserve your week, share important information, check into the resort, make dining and spa reservations, purchase groceries plus, personalization and filtering to customize your experience.
Text Communication During Your Resort Stay
We implemented Kipsu, a text-messaging system to communicate with resort staff from your cell phone. Get notifications when your room is ready, make housekeeping requests, or ask questions like "what time is the next theme park shuttle?" Any answer is at your fingertips.
Westgate New York Grand Central
Phase One of timeshare renovations on our 23-floor, 300-room hotel in New York City, Westgate New York Grand Central is underway! We expect 43 timeshare suites to be available for sale in 2020.
We're also renovating the lobby and upgrading the lobby bar to a Stella Artois Bar. Westgate Owners enjoy up to 20% off our best available rates and waived resort fees when they stay in the heart of Midtown Manhattan, with easy access to Grand Central Station and other popular landmarks.
Westgate Smoky Mountain Resort & Spa
We've hit an exciting milestone at Westgate Smoky Mountain Resort & Spa as we continue to rebuild after the devastating fire of 2016. There are nearly 800 timeshare villas available now, and we expect to have more than 1,000 ready for occupancy by the end of 2020. The check-in building is completed, along with rooms in Buildings 1000, 203, 302, 304, 307, 315, 317, and 319. We're updating as we rebuild with elegant furniture, custom granite countertops, and gorgeous cabinets, while staying true to the authentic mountain feel. Stay up-to-date with recent news about our efforts »
Westgate Lakes Resort & Spa
We've completed spectacular renovations to villas at Westgate Lakes Resort & Spa in each of our original buildings, including new carpeting, tile, furniture, mattresses, and appliances. We're updating the sports courts, adding a running path and new mini golf areas. Most exciting? We've broken ground on a new state-of-the-art water park. It's expected to open in summer 2020 with thrilling water slides, a lazy river, children's play area…and more!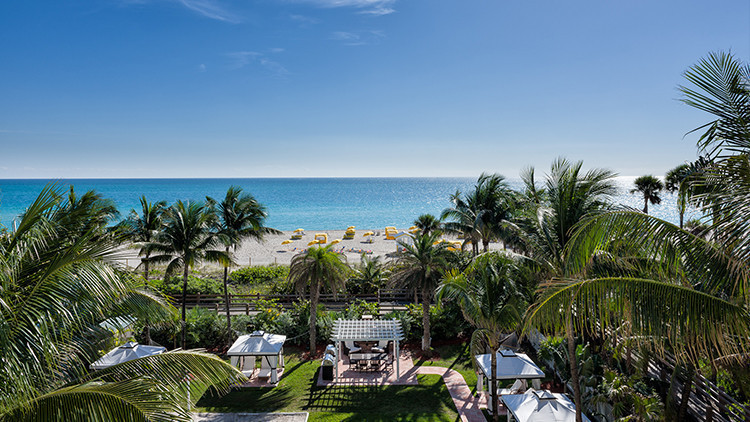 Westgate South Beach Oceanfront Resort
Speaking of renovations, we're expecting to complete work in 2020 on the upgrades at Westgate South Beach Oceanfront Resort. The new rooms will feature upgrades such as granite countertops, new recessed lighting and window treatments.
Westgate Town Center & Vacation Villas
We began construction of Building 6300 and a brand-new Italian Chophouse restaurant. We expect them to be completed by summer 2020! We're also working to add a new Mexican food restaurant, bowling alley, arcade and food hall, with the goal of opening them to our guests in 2021.
Edge Steakhouse
Edge Steakhouse being ranked on TripAdvisor as the No. 1 Steakhouse in Las Vegas and Park City is a tribute to our world-class culinary team and the unique blend of traditional steakhouse favorites with innovative dishes. Awards for Edge Steakhouse in Park City include the AAA Four Diamond Award, 2019 Forbes Travel Guide Recommended Award, designation as one of USA Today's Top Restaurants in Park City, one of Forbes Magazine's Top 12 Steakhouses in the nation, Best of State Steakhouse Winner seven years in a row including a two-time Best of State Statue winner for all restaurant categories, Wine Spectator 2018 Award of Excellence and numerous OpenTable awards. Edge Steakhouse in Las Vegas also achieved a Wine Spectator 2018 award and a 2018 Best of Las Vegas award in the Best Steakhouse category, along with several OpenTable Diners' Choice Awards.
Other Improvements and Upgrades
We're always working to improve your experience and add greater value to your vacation ownership at many of our other resorts, too.
The timeshare rooms at Westgate Branson Lakes Resort, along with the lobby area and the Marketplace, are being remodeled.

At Westgate Branson Woods Resort, work has been completed on cabins 1600 and 1700, along with event space for meetings and gatherings. Interior cabins will see updated paint, carpeting, lighting and artwork in 2020. An arcade area, waterfall, nature trail and deck will also be added.

Additional rooms are being remodeled at Westgate Flamingo Bay Resort, with more extensive renovation projects scheduled to begin in 2020.

Construction begins on a new nine-story parking garage at Westgate Myrtle Beach Oceanfront Resort in early 2020.

The Moose and Bison buildings are being renovated at Westgate Park City Resort & Spa.

Updates are also being made to the timeshare villas at Westgate Historic Williamsburg Resort.
One More Thing...
We're getting ready to launch a brand-new Owner perk in 2020! Later this year, Owners* will be able to enjoy exclusive membership benefits with Westgate Cruise & Travel Collection that never expire. After we launch this perk, Owners* will be able to save up to 60% savings off resorts, cruises, hotels, tours, wine and merchandise!
Membership will also allow you to earn annual Travel Credits for travel and lifestyle purchases and you can earn additional savings whenever you deposit your week with Westgate Cruise & Travel.
We Can't Wait for 2020!
Everything that happened in 2019 has us looking forward to 2020, and all the vacation memories you'll make with us. We're going to continue working hard to grow and improve to enhance your
If you're a Westgate Owner, call 800-925-9999 option 3 or log into your Owner Account to learn more. Non-Owners, call 407-992-7827 for additional information.
*New benefit does not apply to Owners who have acquired their Timeshare week(s) from any third party and not directly from the Developer, Westgate Resorts.